Today at the Staples Center (Los Angeles) is expected a great show - 29th music awards ceremony «MTV Video Music Awards 2012". As always, we will have a lot of beautiful and offers many surprises which are carefully prepared. Luxurious outfits is not all, because is there trying to impress, amaze and remembered by the audience and their performances, and his antics in the end. That will present the stars in today's ceremony has been kept secret, but look at what the buzz after millions of prizes in different years, I suggest you right now.
Room opening VMA 2003 and Madonna kissing Britney Spears and Christina Aguilera. This performance is not forgotten, because Madonna - Queen of Pop, Britney - princess of pop, and Christina - a diva of pop music, but what together they can be described as a time bomb. This show can compete only with what awaits us at the end of this year, because the diva will meet again on the same stage after so many years. Those shows were satisfied with everything except Justin Timberlake, and what will be October 10, 2012 will see very soon. Here are just a part of the correspondence Mudge and Britney on Twitter:
"Fell in love with your new album. Each song - it's something! Congratulations! "- Said Britney.
"Come out on stage and kiss me again. I miss you! "- Said Madonna.
"It is tempting ..." - chirped Spears and Madonna summed up - "So I start to organize it?". And Britney could not resist.
The audience exploded with performances Lady Gaga on the VMA in 2009. Many hitherto not seen this show, and at the debutante award does not have high expectations, but the unpredictability of Gaga all at once on the spot. Her entourage bloody and bizarre performance of the song «Paparazzi» just could not get into this list. The singer surprised everyone and perhaps even herself.
The scandal surrounding Taylor Swift, Kanye West and Beyonce VMA erupted in 2009, when a young country singer won the award for Best Female Video. West as a "true gentleman" jumped up on stage and said, "Of course, I'm happy for you Taylor, but the best videos of all time in Beyoncé, not you!". Naturally, Swift was discouraged because she had just started her acceptance speech, but here such a gift in the form of Kanye. Soon singer rastroennyh feelings left the stage, and West and escorted at all with the award. More later, Beyonce, received the award for "Best Video of the Year" (in principle, which the West could not sit still, as a reward, it is almost the same?), Beckoned to the microphone Taylor, who was able to finish his speech. BBC admitted noble and Kanye had to apologize for a long time, because it condemned even Barack Obama.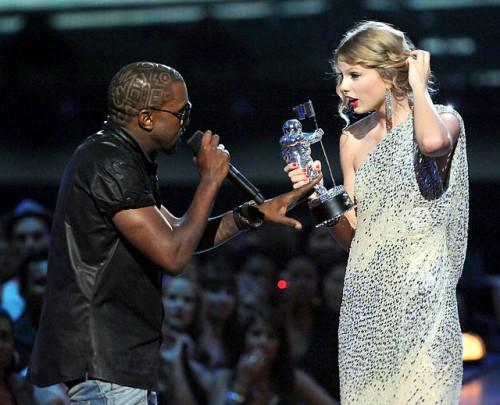 On the red carpet ceremony 2011 Beyonce, dressed in a dress Lanvin, told reporters that she was pregnant. This event was the singer and her husband Jay-Z have been waiting more than 10 years, so the treasure under the dress Beyonce securely guarded.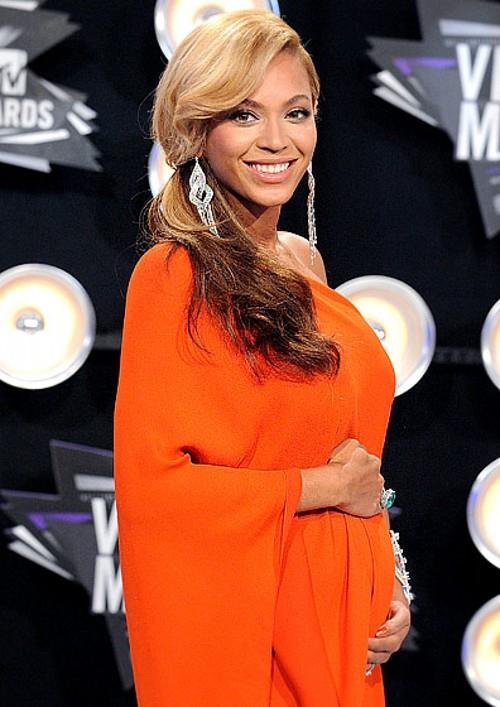 Eminem and a dozen of his counterparts were on the VMA 2000.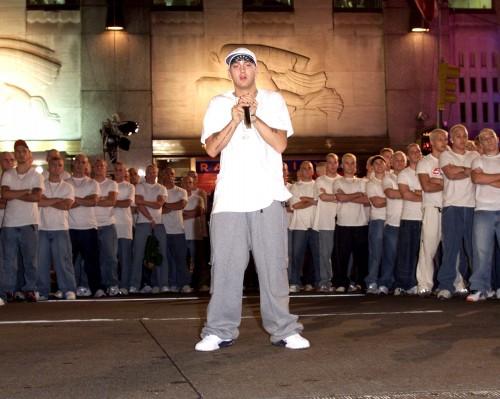 Diana Ross estimated the size of the breast Lil 'Kim on the VMA 1999.
All cameras on the red carpet «MTV Video Music Awards» 1998 were sent only to Rose McGowan, who has not had and has no relation to the music, but once met with Marilyn Manson. Girlfriend flamboyant singer has decided to allocate their revealing outfits of beads.
In the same year there was confusion Mariah Carey and Whitney Houston, who wore the same dress in the same time. The girls beat the situation and soon more than once sang together on the same stage. Oh Do not know if they were my friends, but I think relations between them were good.
Long before the famous kiss Madonna, Brit and Christina, Michael Jackson warmed the people with his passionate Kiss with Lisa Marie Presley. Newlyweds kissed in front of a crowd of thousands at the VMA 1994.
Opening ceremony in 2007 turned out a failure, and yet was unsuccessful comeback Britney Spears with the composition «Gimme More». Not only that Spears sang a soundtrack, she still moved around the stage like a drunken hedgehog. Epic fail in 2007 did not leave without comment Kanye West, who said that it was the worst of all time opening VMA (put in my two cents worth, so to speak). Ironically, the worst performance of Miss Spears has become one of the most popular.
Michael Jackson and NYSNC sang in 2001. After several years of silence "king" is back. Yeah, without Michael pop music has become not the same.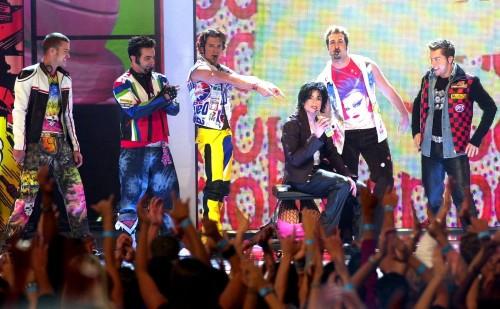 TV host Howard Stern and his big H and F on VMA.
In contrast to the performance of Britney in 2007 - her own performance in 2001. Luxury figure, motion, and a python around his neck - oh, yeah Britney Spears' Queen of the jungle »!
Rapper T-Pain originally arrived at the VMA 2008. He rode elephants traveled all over the red carpet (I hope no one was hurt).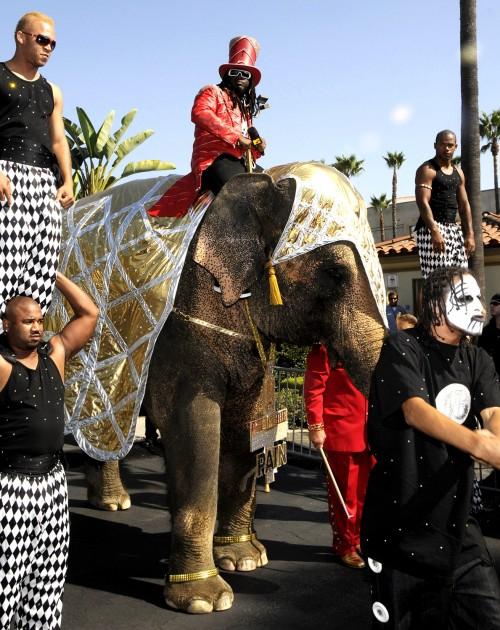 Pop star Lady Gaga the whole evening without a break was in the form of a man named Jo Calderone. This transformation of the singer happened last year on «MTV Video Music Awards». Everyone, including Britney Spears and Justin Bieber were in shock.
Excellent presentation with a Pink song «Sober» in 2009 came too memorable. This year, the singer will try to surprise us with something brand new.