Yesterday in London hosted the annual awards ceremony «GQ Man of the Year." As expected, the party came to a lot of celebrities - someone to fill his collection with a new trophy, and someone to have a good time and show a curious public next new dress. By the way, this time many celebrities somehow have preferred to all other outfits in black. I do not know whether it was written in the dress code, but the result is obvious - dress other colors can be counted on the fingers of one hand.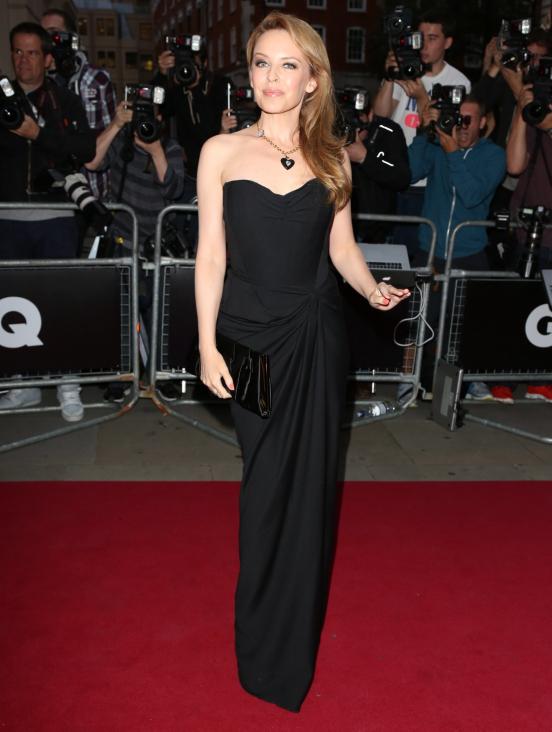 For a start, I offer you a list of the winners of the ceremony, because we need to know their heroes in person.
"Woman of the Year" - Lana Del Rey
"Man-icon" - Robbie Williams
"Living Legend" - Tom Jones
"Politician of the year" - Mayor of London Boris Johnson
"The international breakthrough of the year" - actor Chris Hemsworth
"Award for Excellence" - Gary Barlow
«International Man» - John Slattery
"Actor of the Year" - Michael Fassbender
"Designer of the Year" - Domenico Dolce and Stefano Gabbana
"Comedian of the Year" - Sacha Baron Cohen
Kylie Minogue walked the red carpet in elegant black dress, to create "the best designer of the year ', namely, Domenico Dolce and Stefano Gabbana. This style of dress is very petite Kylie and draping at the hips gives volume in strategic locations. Black dress splendor dilute the nail polish pink and large gold necklace in the shape of a heart.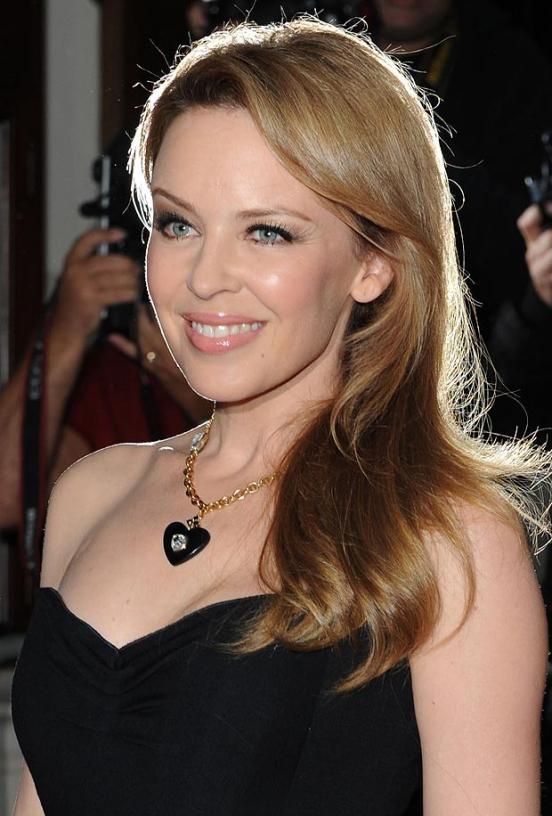 And here is the one that reportedly had an affair with a married man David Beckham. But I hasten to reassure you, it's really just a rumor - Katherine Jenkins has formally declared that she and Becks had no romantic relationship. At the awards ceremony, Catherine wore a very beautiful black dress by Stella McCartney with cutouts at the waist (which visually make it even thinner) and backrest made of heavy velvet. Selecting fine, but I would prefer that Miss Jenkins still complemented her outfit with golden metal strap that comes with the dress. In this form it is tried on the dress Gwyneth Paltrow for the ceremony Grammy 2012.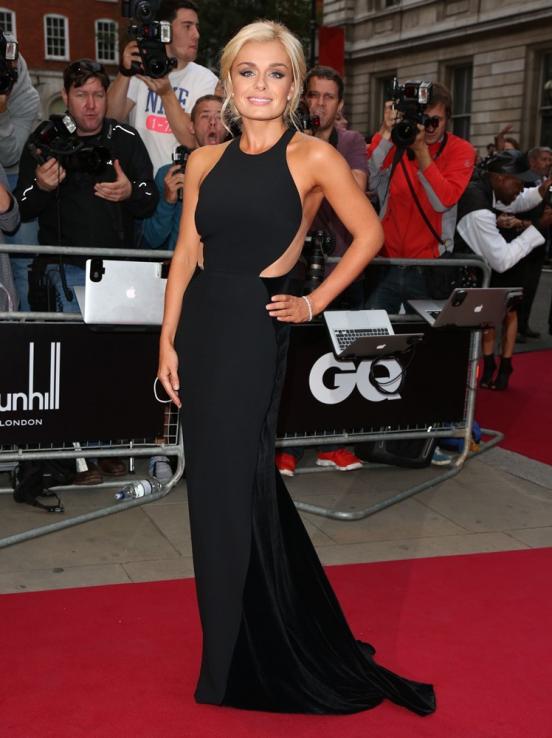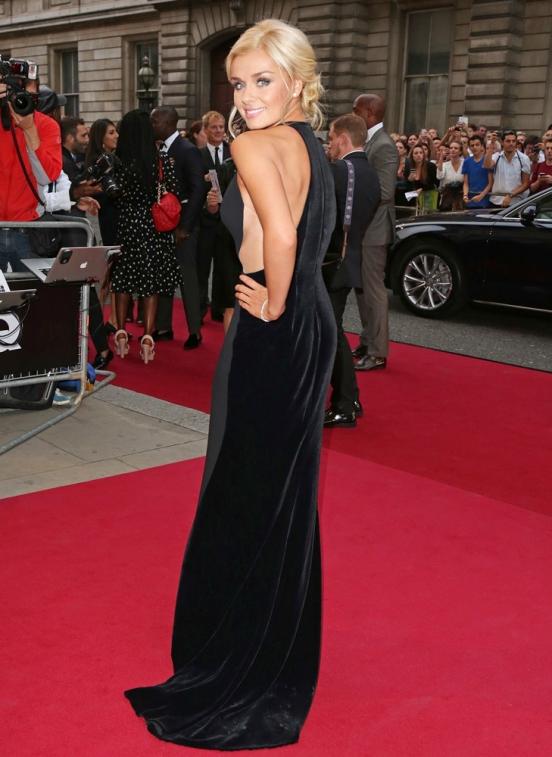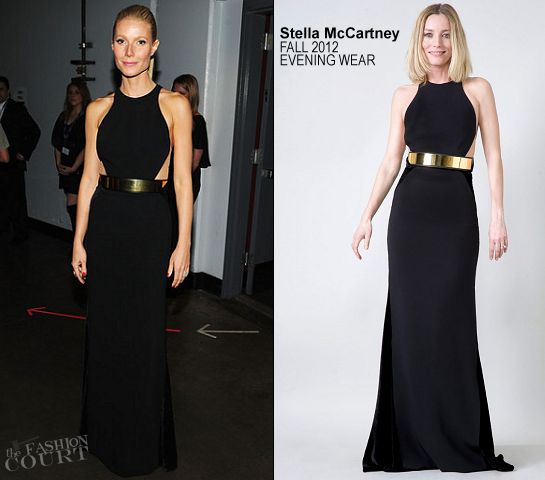 Young mother Elsa Pataky also opted for black dresses, but unlike the other guests of the ceremony, he chose a shortened version. At first glance it looks very modest attire and even boring, but when walking on the skirt folds disclosed, made of transparent lace dress through which becomes very sweet and sexy.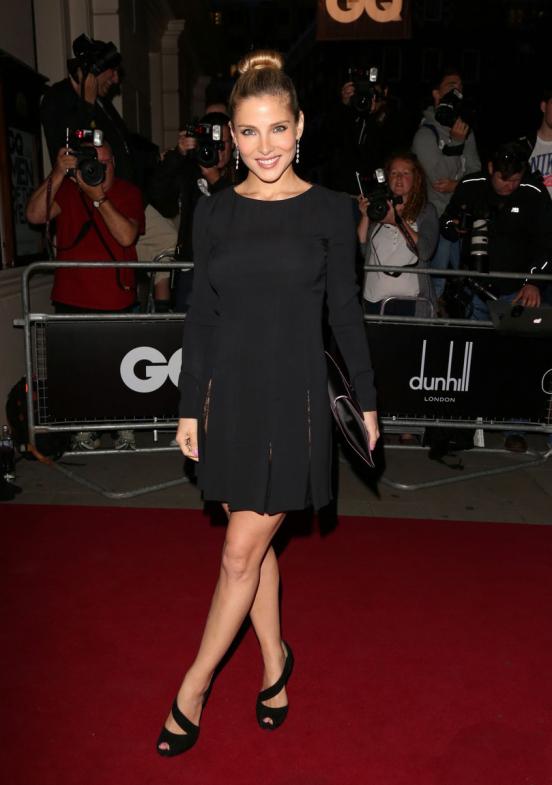 Elsa and her husband Chris Hemsvortom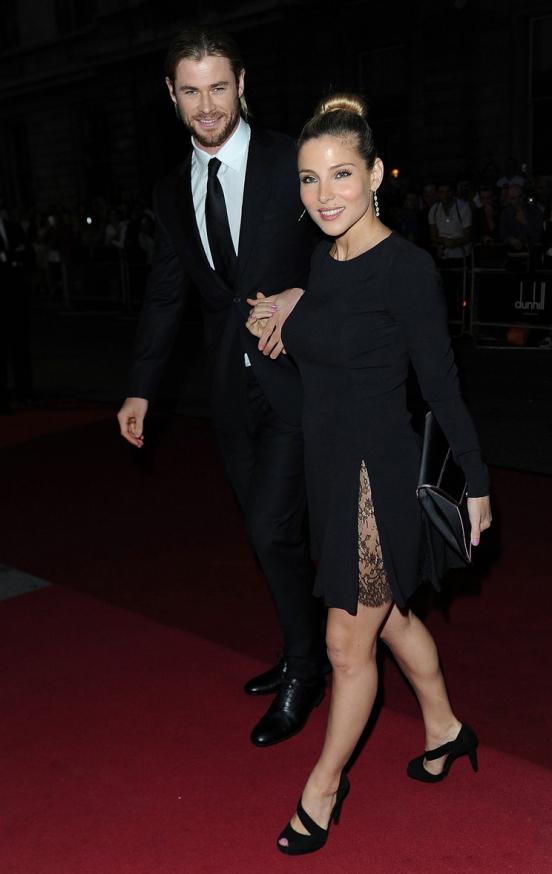 Lara Stone, as before, prefer the creations of fashion house Calvin Klein, whose face it is. In my opinion, in the form of the model is too much carelessness - dress looks rumpled, disheveled hair too, and on the face of overkill with eyeliner. By the way, I noticed that Lara often looks so "relaxed". Perhaps this style - this is her calling card, but it does not always look attractive.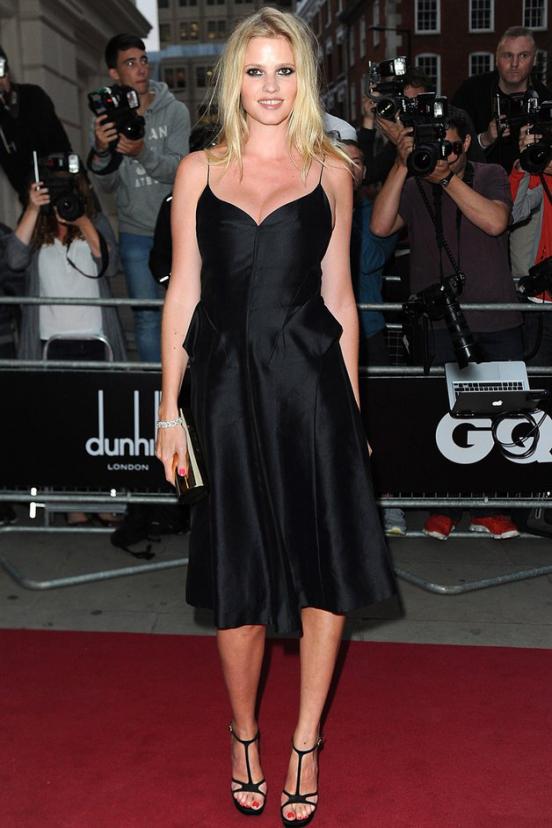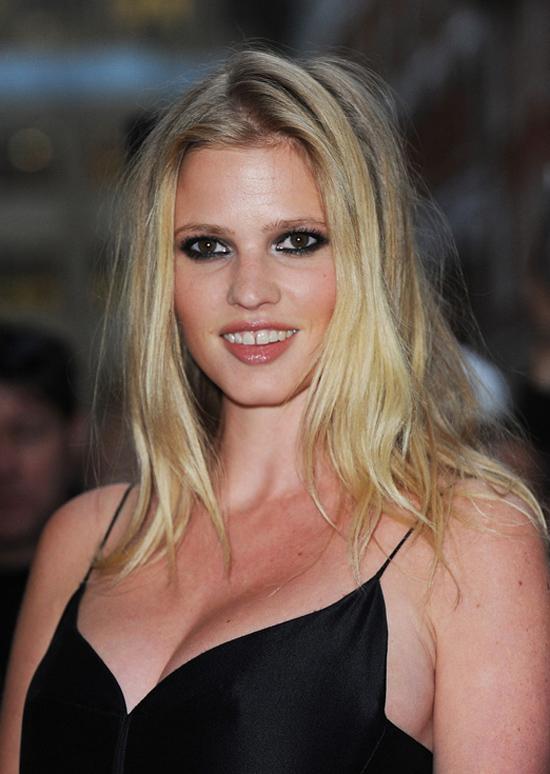 Stella McCartney to the party in his own creation as: the designer on a black strapless jumpsuit, which she masterfully complemented original superostronosymi shoes on the white platform and clutches of white crocodile leather with fancy pearl inset. Beautiful image that looks a winner by a competent selection of accessories.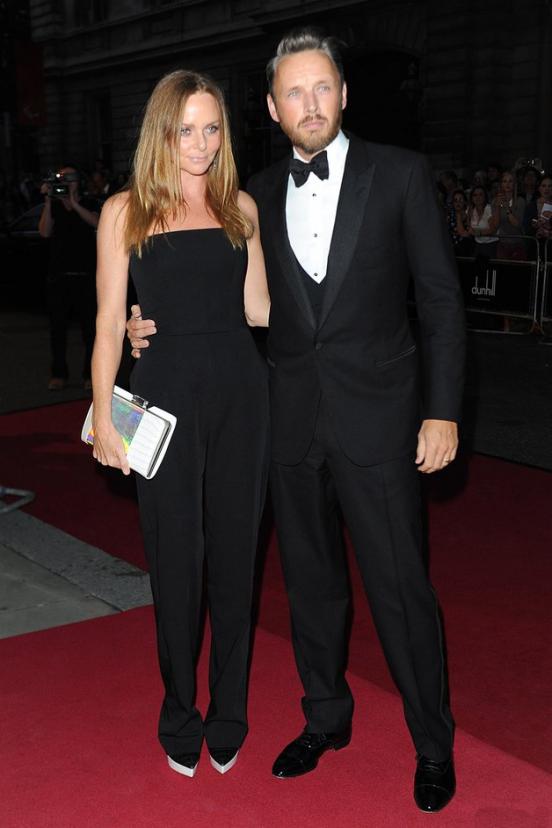 What do you think, in what came to the ceremony Monica Bellucci? Of course, also in a black dress Dolce & Gabbana, and then do not need to guess. The dress looks very simple, but such a figure, like Monique, any outfit will look great. But despite this, I would still complement the outfit interesting noticeable enhancements to avoid comparisons with the "Italian widow."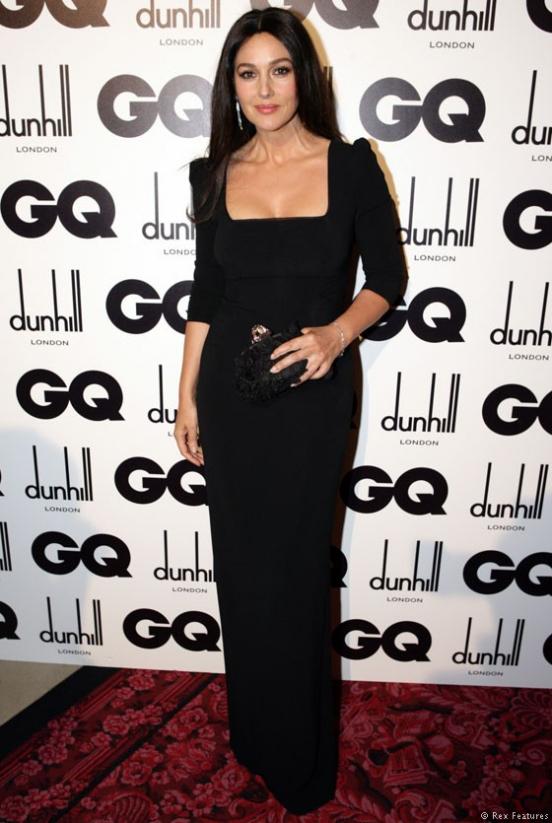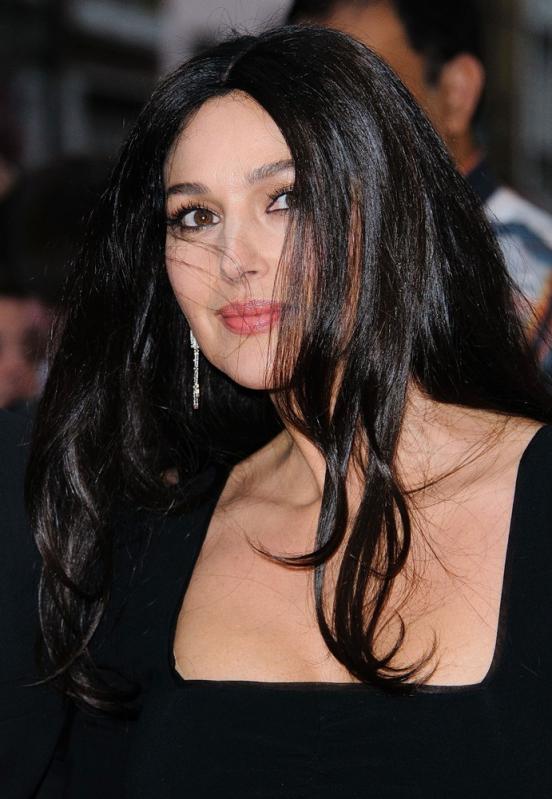 Monica with friends and triumphant ceremony Dolce & Gabbana.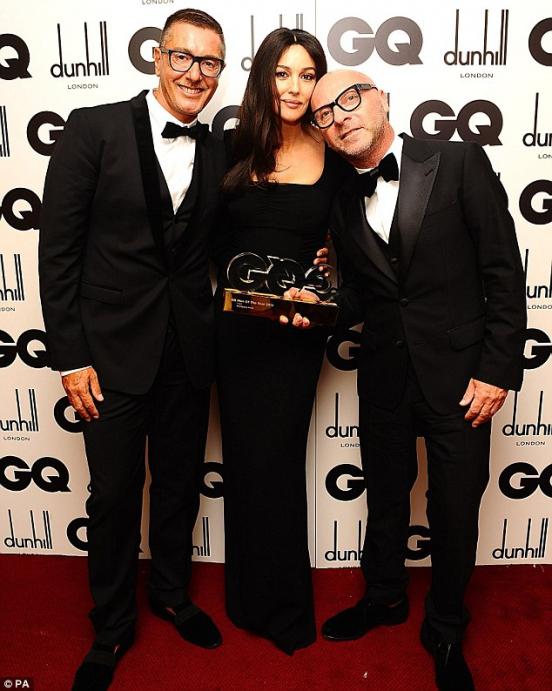 When I first saw Jessie J in this photo, I could not believe my eyes - is this it? The singer changed her hair color, I got rid of bangs, which once was its hallmark, and try on a very interesting double-breasted coat-dress by Emilio Pucci. The dress looks very interesting, I like the neckline on the front and cut from the hip, and gold platform shoes remind us that we face all the same Jesse, only more elegant attire.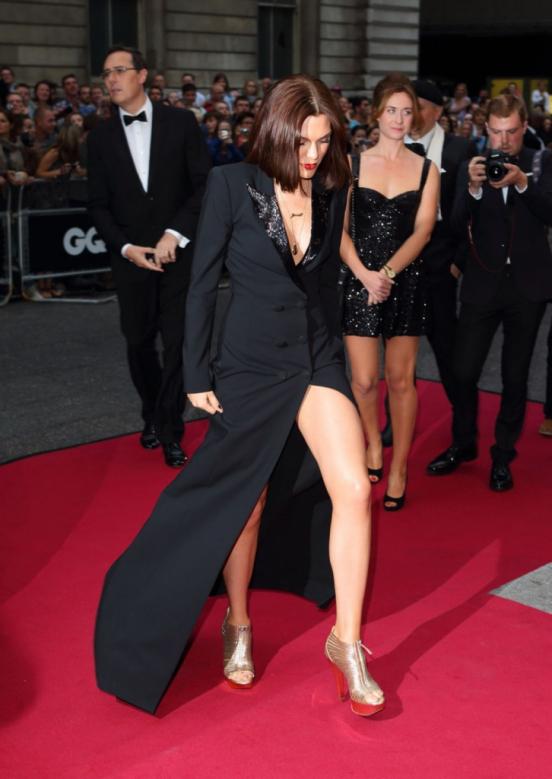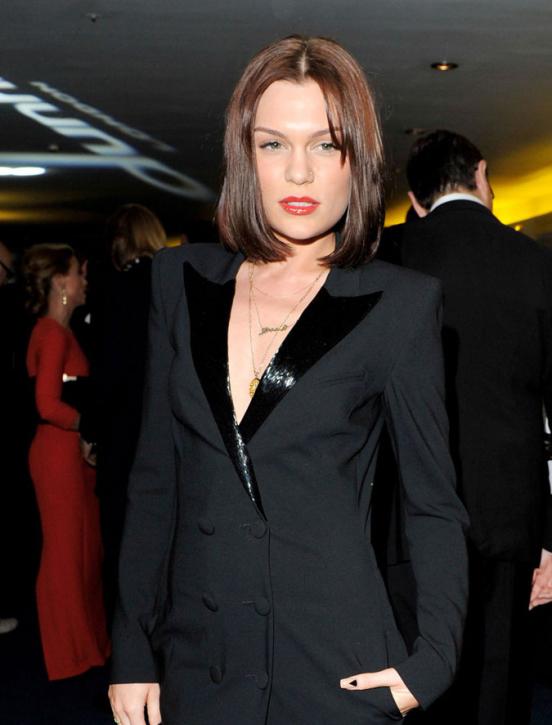 And here is the first non-black colored dress that shows us the star of "Mad Men" Elisabeth Moss. The actress arrived at the ceremony in a dress in the Greek style beautiful coral shades, with a bold cut from the hip. In my opinion, this color is very light-skinned blonde to face plus accessories matched very harmonious - golden sandals Brian Atwood ideally combined with a large gold bracelet on his wrist actress.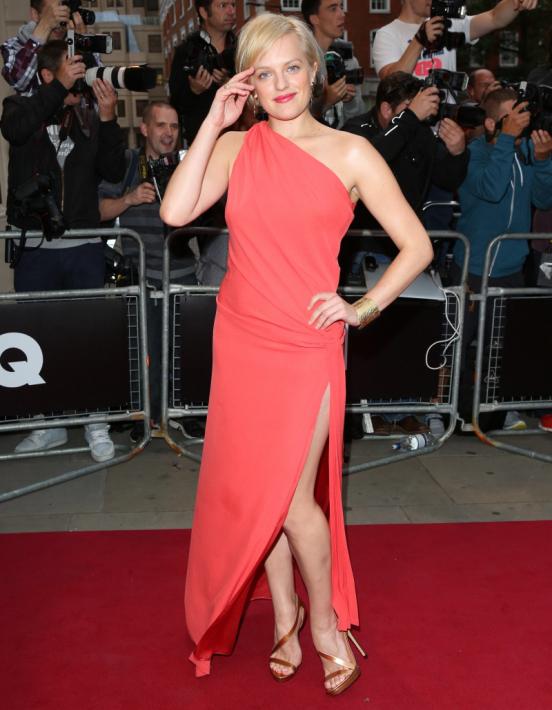 New Bond girlfriend Berenice Marlowe showed the public their delicious forms Bandage Dress Herve Leger by Max Azria with playful cut on his chest. Dark blue dress very becoming dark Berenice, the same can be said about choosing jewelry - large turquoise stones are perfectly combined with a tan and a very original look at the background of blue attire. Unfortunately, I can not prove anything good about the choice of footwear - from the dress looks something unattractive.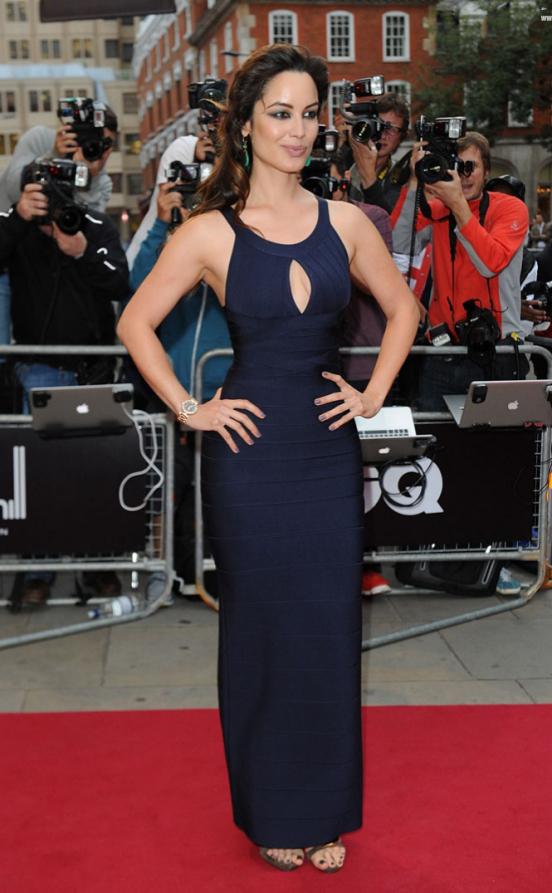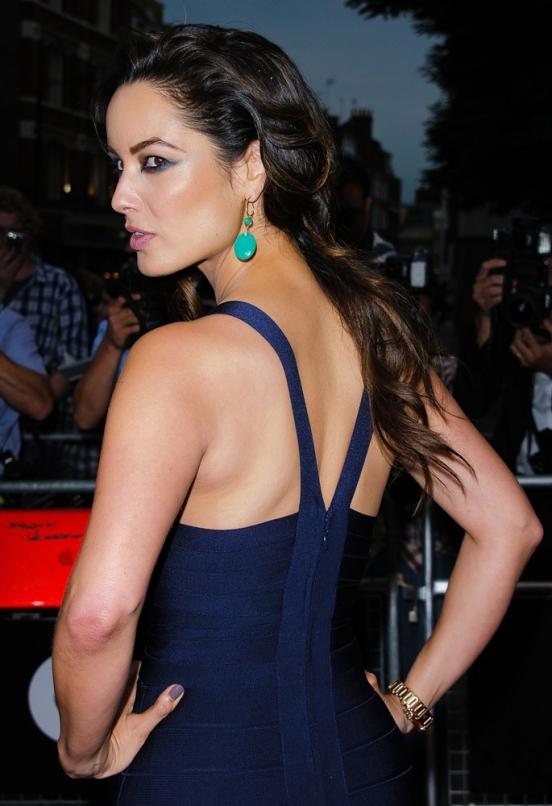 Kelly Brook has appeared on the red carpet in a shimmering cocktail dress from Rachel Gilbert. I am a little surprised by the choice of Kelly, because she always puts on display all their jewelry (read "bust"), but this version I like. To dress the actress picked up the playful and playful accessories - clutch candy pink and sandals with decoration in the form of badges suit - worms and Bubi.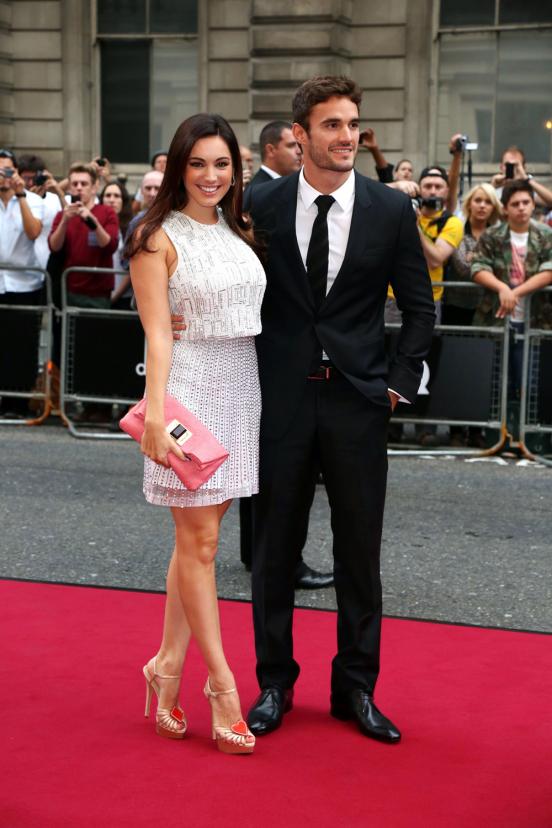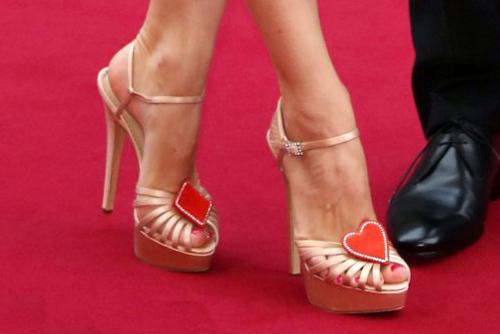 Despite the fact that the singer Holly Valance recently added a little weight, she looks just as attractive and charming. She complained of a party in the suit, pale purple by Alberta Ferreti. Overalls sits perfectly, although cost a bit to hem pants - they clearly longish. Furthermore, such a delicate outfit requires delicate accessories, instead of which Holly picked uninteresting black sandals and clutch them in tone.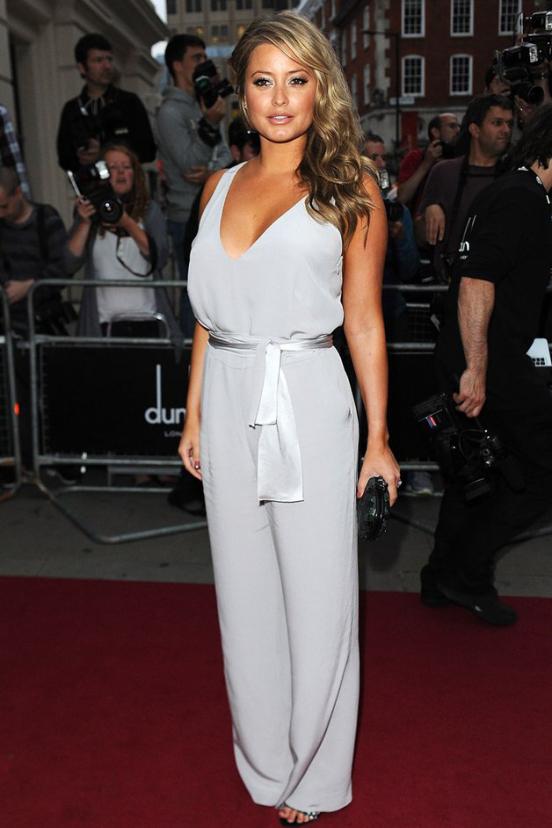 Lana Del Rey appeared at the ceremony with the new hair color - now it is burning brunette. The singer walked the red carpet in a pearl white satin Wayne Cooper very simple style - short sleeves, focus on the waist, no frills. Generally Lana is almost always chooses the most simple outfits, but I would like to finally see her for something more interesting.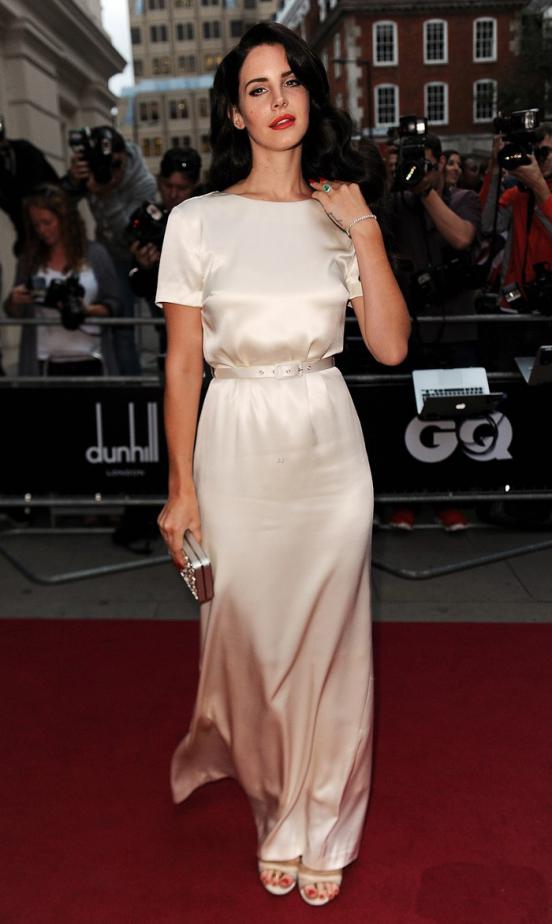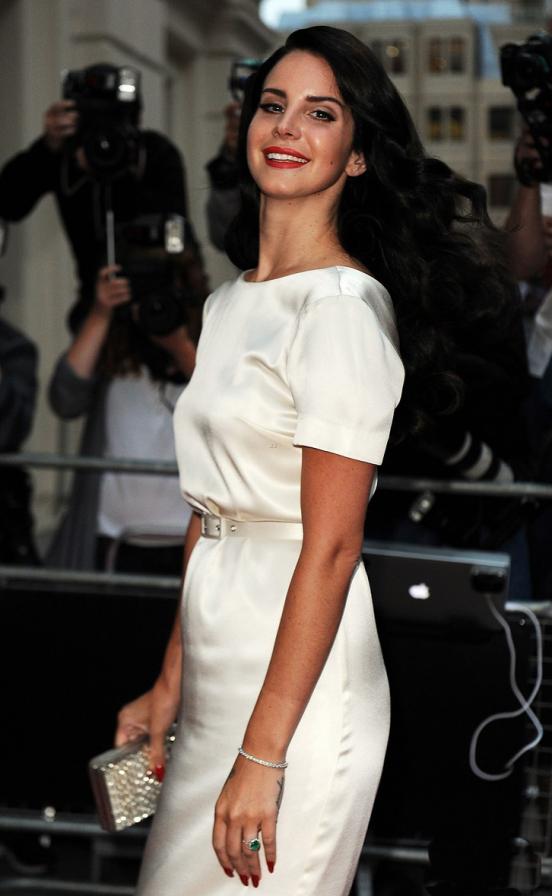 Olivia Munn at Giorgio Armani. Pale gray lace dress with bright accent chest is very Olivia - pastel shade looks good on tanned skin, and candid style emphasizes all the advantages of a figure. Despite the fact that the outfit looks a bit old-fashioned (this cut dresses and with the finish were held in high esteem in the early 2000s), I'm still happy way Mann. However, the actress is sometimes to give your skin a break from sunbathing and not lean on blush.