Despite the fact that the eighth day of the 69th Venice Film Festival, presented to our attention three premiere, the most striking of these was the comedy "Spring Breakers", starring roles in which performed the rising stars of Hollywood. I confess that for me was a big surprise that this film is presented in the main competition program (which means that it applies to the "Golden Lion"), but maybe it really is so good, if able to compete for the main prize of the oldest international Film Festival. Two other films presented on the red carpet last night, was the French drama "Sleeping Beauty" and Italian painting "Break».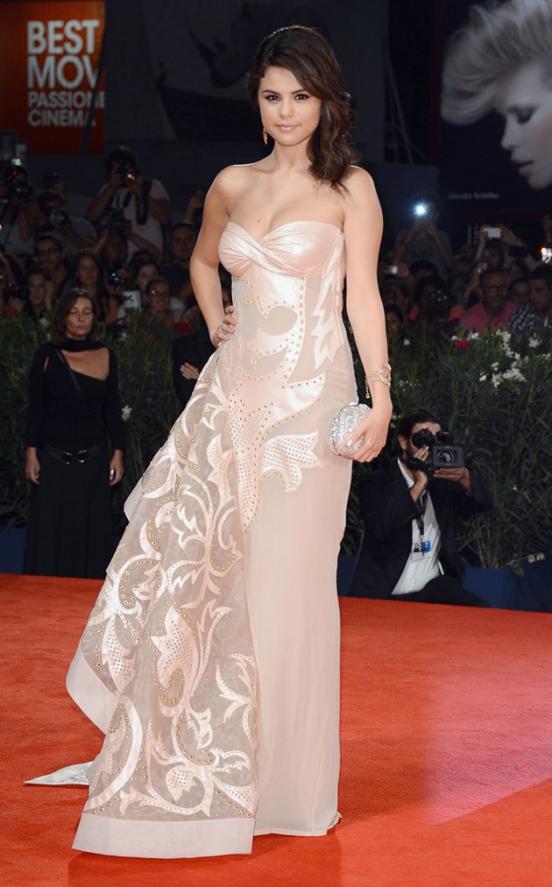 Selena Gomez in Atelier Versace. In my opinion, this dress is perfect young girl - thanks to a shade of ivory, it looks very gentle, deep cut and cut to give it a feminine figure, and a fantastic finish dresses (leather inserts, decorated with metal studs and perforation) looks very fresh and original . Despite the fact that fashion critics believe Gomez outfit quite controversial, and its decor redundant (primarily due to the folds on the hips, which gradually becomes a loop), I have to disagree with them - on the red carpet dress just looks luxurious and admirable.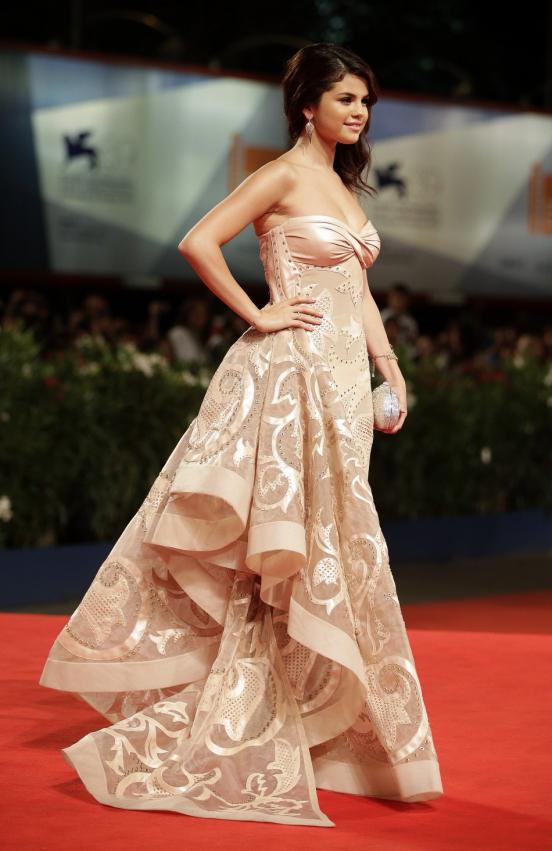 Makeup Selena is very suitable to wear - looks very gently and naturally.
Vanessa Hudgens chose to pass on the red carpet dress gentle smoky hue with a deep cut on his chest and trim golden sequins from Temperley London. The actress has not changed his favorite style even pathos event - it's the same boho-chic, but more elegant and less sloppy. Hairstyle-bunch attached. I have always belonged to the carpeted images Miss Hudgens somewhat biased, but this time I just won it - not a single flaw.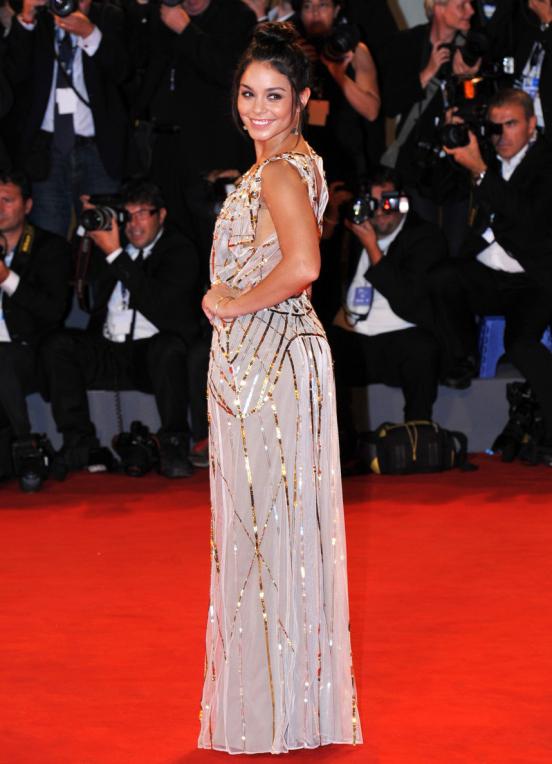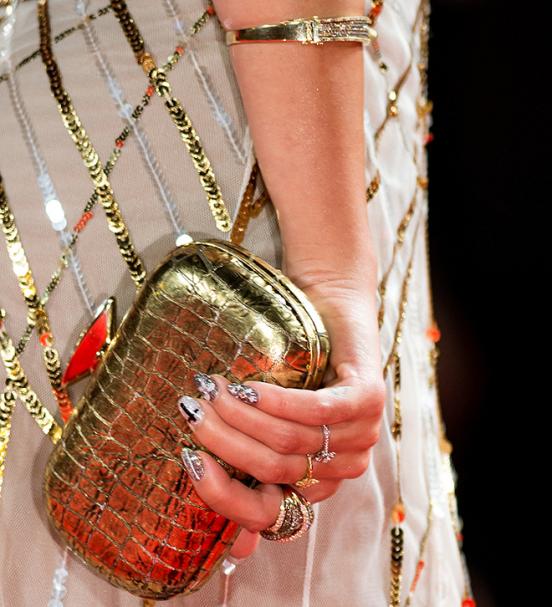 Ashley Benson is now known throughout the world not only as a star of "Pretty Little Liars", but also as one of the leading lady in "Spring Breakers." I really like the outfit Ashley from Alberta Ferretti - just gorgeous color, dress sits perfectly (despite the fact that the figure of the actress a few far from ideal), except that I am delighted with the choice of jewelry - large maroon stones look combined with a saturated blue is very interesting . All would be good, if not excessive eye makeup, it's overkill.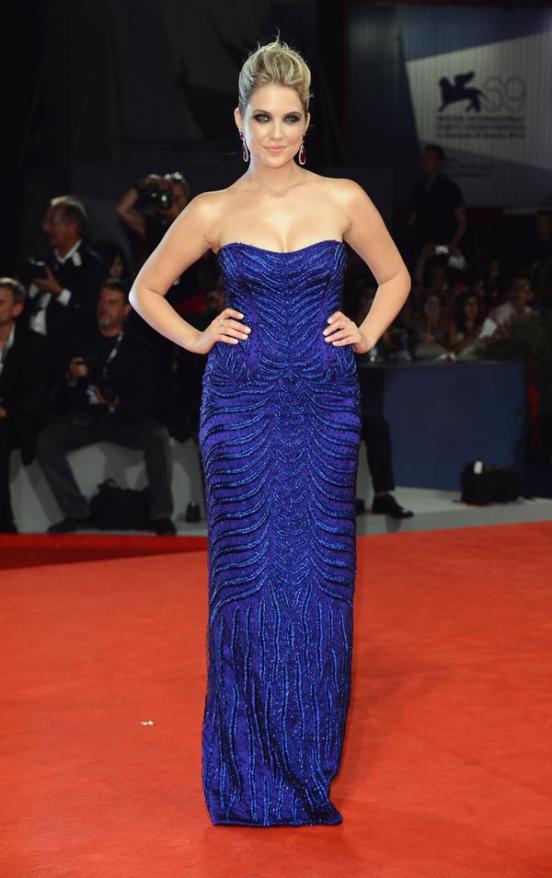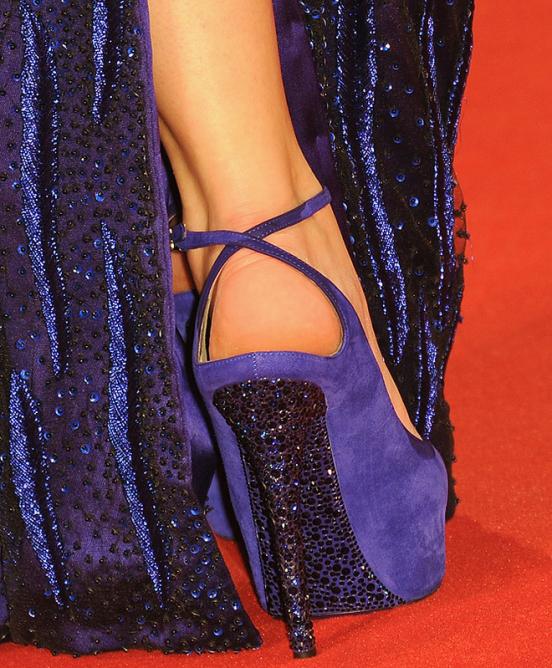 Rachel Korine - another star of "Spring Breakers." The girl classic creation Dolce & Gabbana, but not in the usual black and bright yellow, which is very to face the young actress. Overall, a good choice, although I am a little confused style bodice, which adds to the broad shoulders of Rachel.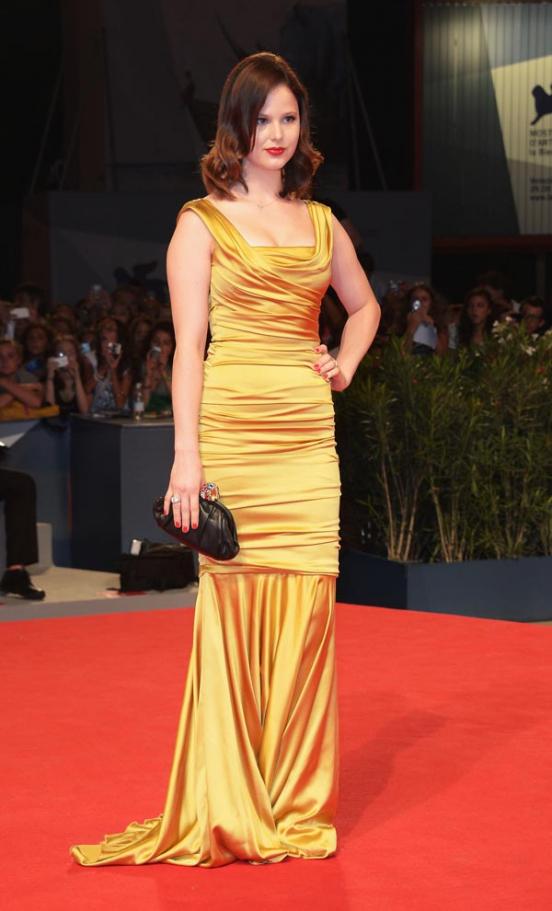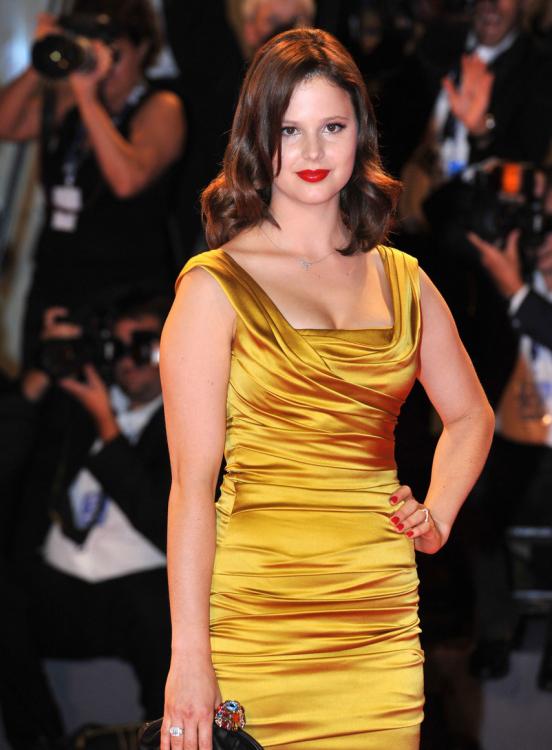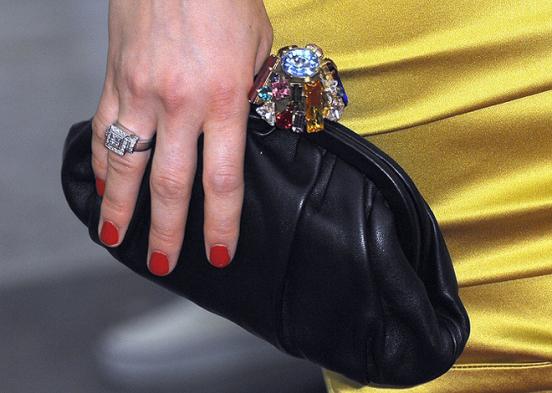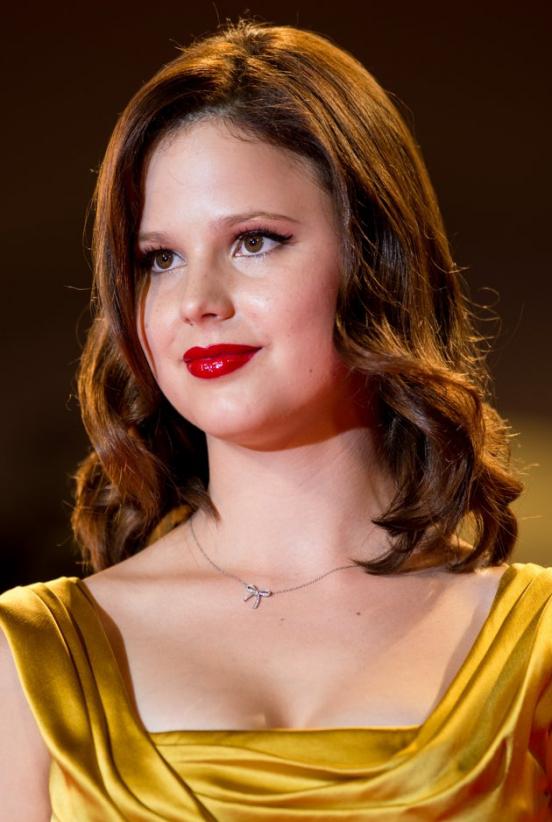 Francesco Rizzo represented on the red carpet film "Break," in which she played a major role. Can actress and she is good, but in terms of style to her (or her stylist, as silly as it may sound) is still to grow and grow. This is a real failure. First, the dress itself looks pretty weird, and secondly, it sits just awful, well, sandals on the red carpet with her slight increase - is a separate issue, I do not even want to raise.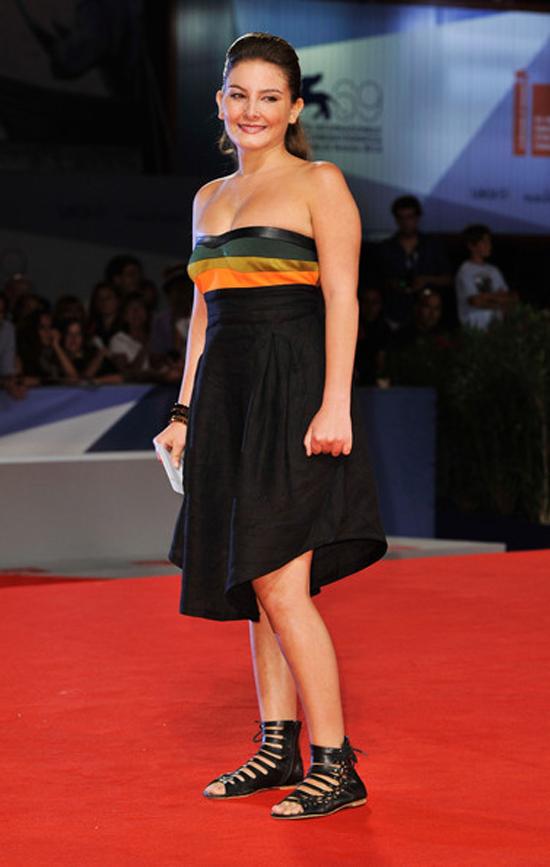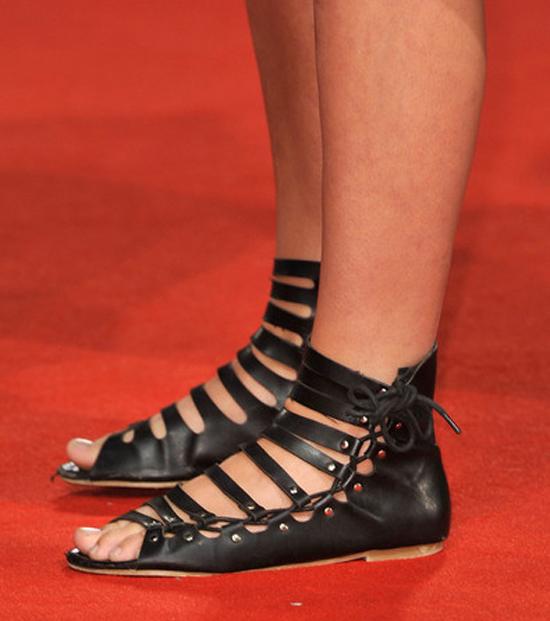 The image of Isabelle Huppert - direct evidence that even at the age of 59 years and can look fresh, tender and romantic. I really like her crisp white dress with a perforation in the style of the 50s, which she expertly complemented with silver metallic leather sandals from.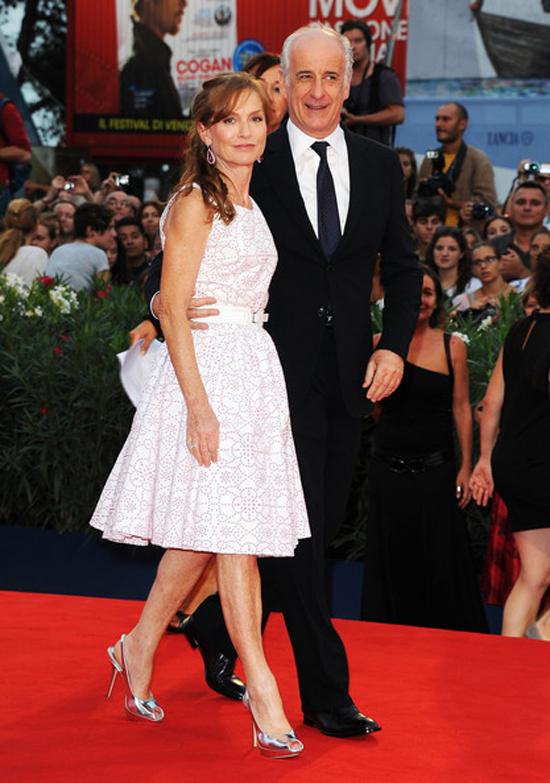 Italian model Sylvia Paonessa - one of the few women who dared to enter the red carpet in a shortened overalls. But I wish she did not, because the choice of attire is poor. Pants with a bunt, feathers, corset à la "Moulin Rouge" and rhinestones - a dangerous mix.