Ciara tends to always look perfectly. And here its main assistants - impeccable style in clothes and hairstyle. Ciara always acts carefully and surely, preferring in the minimum experiment with hair color and length. However, and it is possible to peep some diverse and stylish hairstyles.
Curly hair is always in harmony with the general appearance look Ciara:
As light waves ...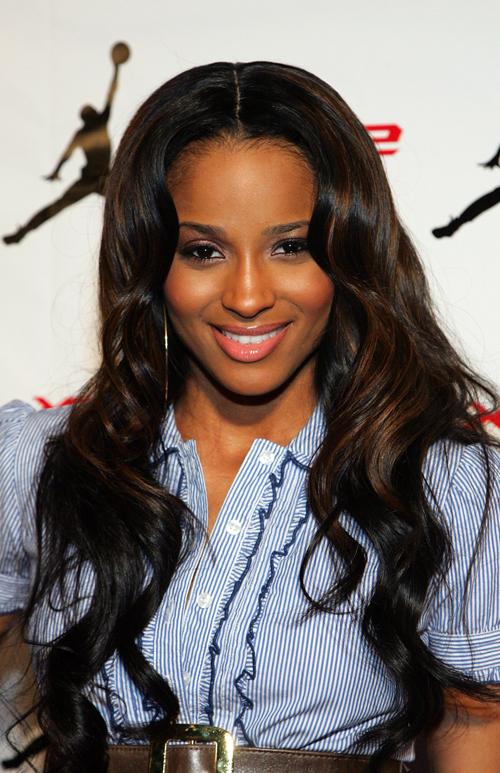 Ciara safely skewed his dark hair in lighter shades. For example, with this shade of hair she looks like caramel: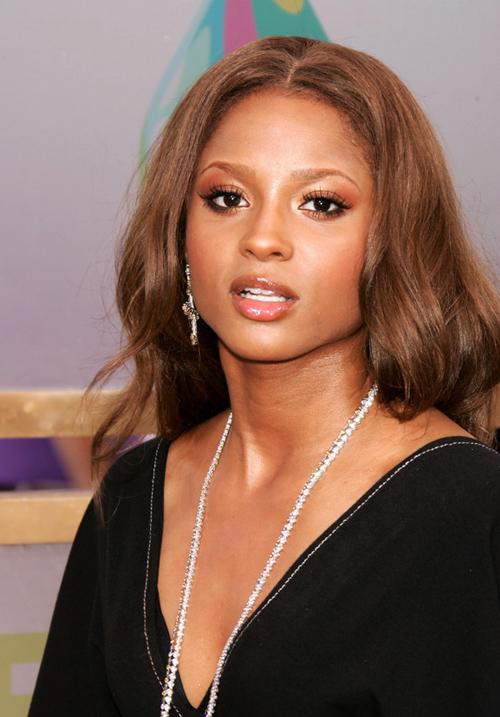 Do owners of these beautiful, long hair, as a rule, there is no problem with the selection of hairstyles. Even if it is just an ordinary tail, it will look gorgeous!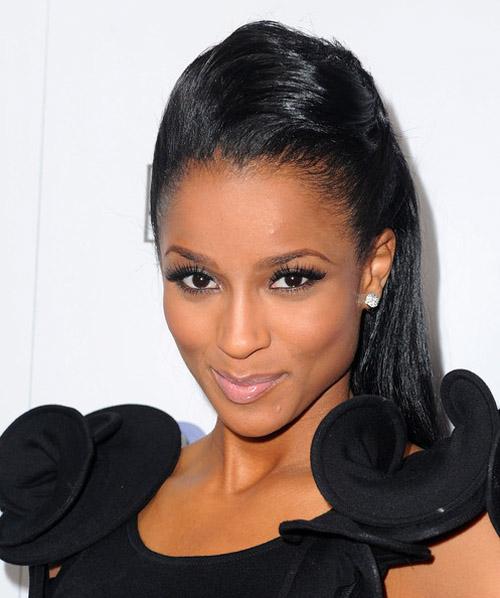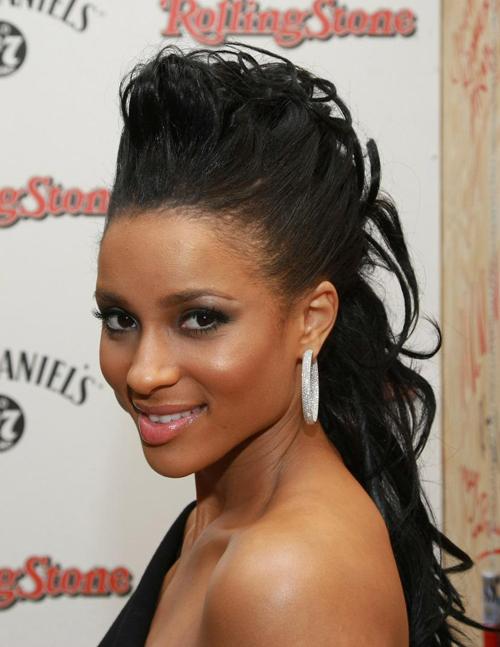 Evening styling by dark-skinned beauty: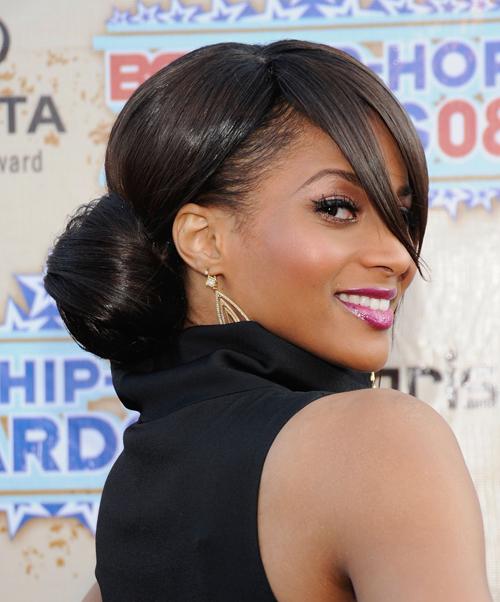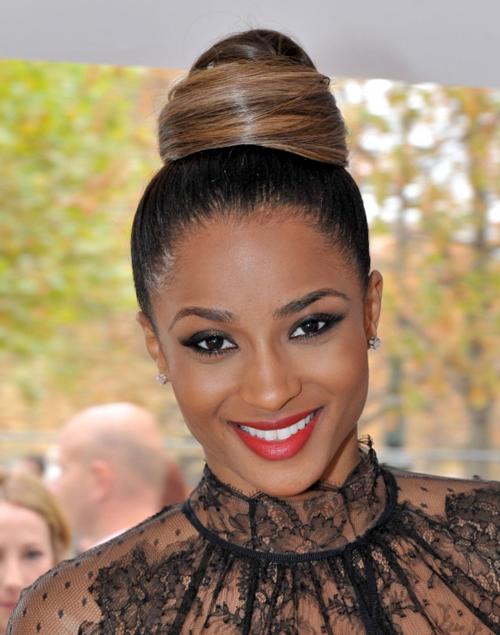 Bob haircut and blonde hair laid on a "balloon". This presentation is suitable only girls with a narrow-faced.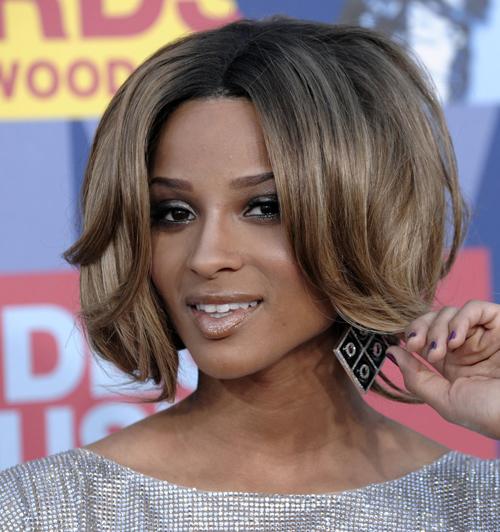 The biggest experiment in the history of hairstyles Ciara - it is such a short haircut. This event occurred in 2009.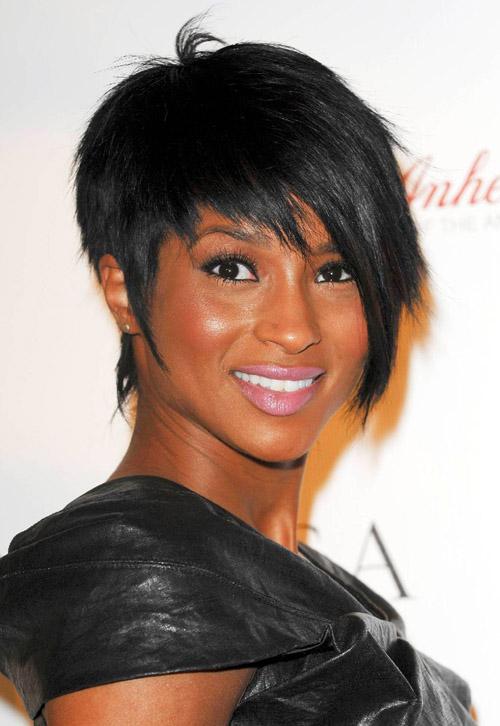 Hairdressers singer enough imagination to make your hair more beautiful Ciara.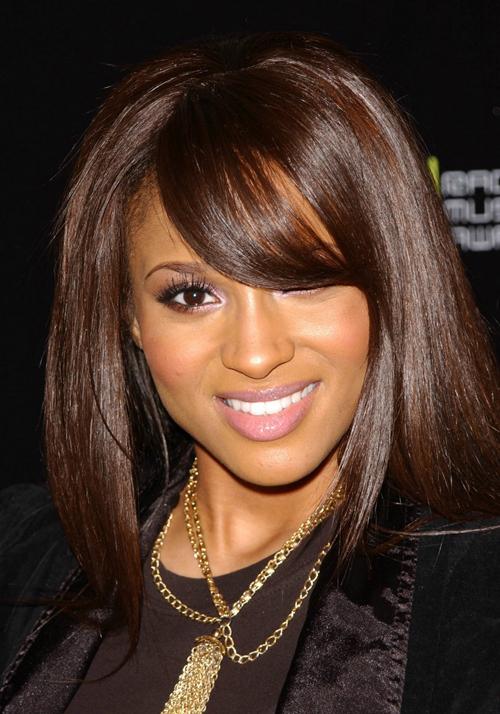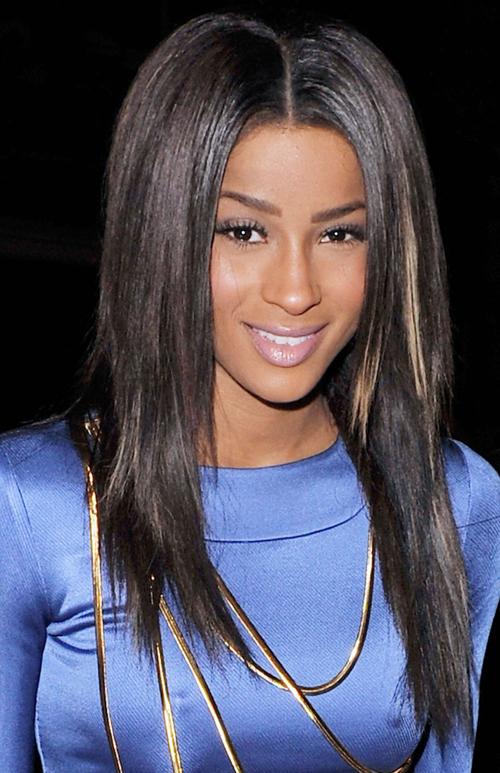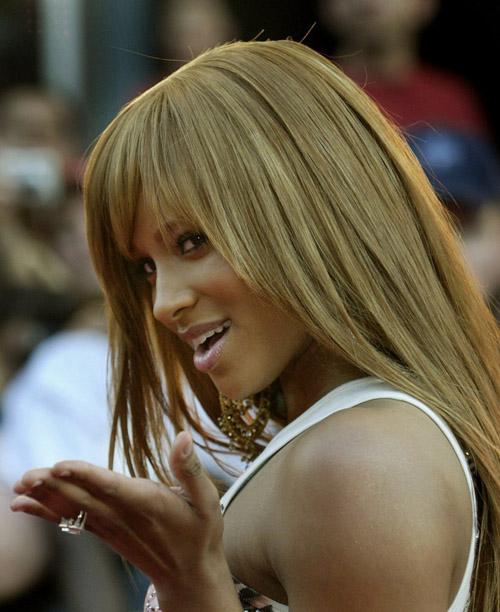 Blonde locks peeking out from under the bulk of the hair a dark color, look quite playfully: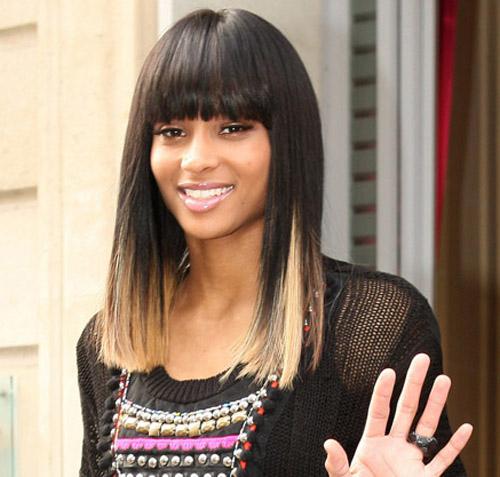 Ciara is not without its traditional hairstyles such as these African braids:
Fashion trend: coloring "Ombre" - so do not beat Ciara party. She is a fashionable girl!
2011: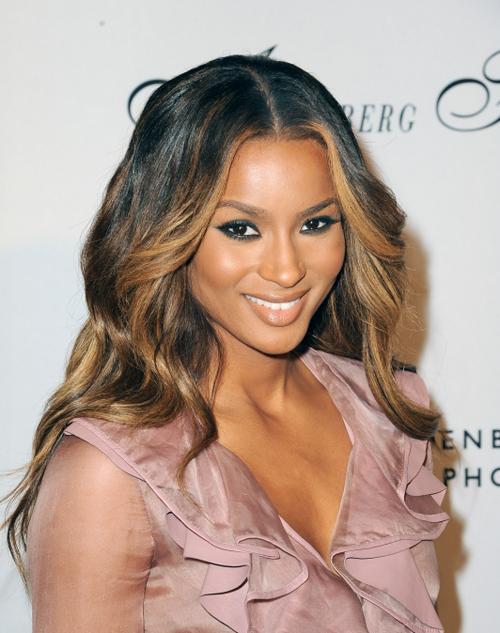 2012: