Ciara looks equally well both on stage and on the red carpet. About Her extraordinary taste can argue, but one thing remains constant: such a beautiful figure and long legs Ciara all face. Add to this innate charm, extraordinary outfits and get a real diva.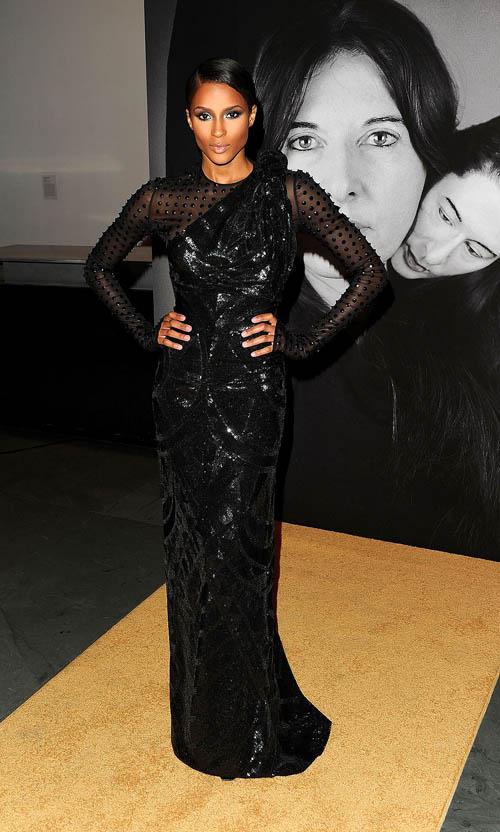 Such a candid dress could come only Siar. She did not hesitate to demonstrate all its advantages.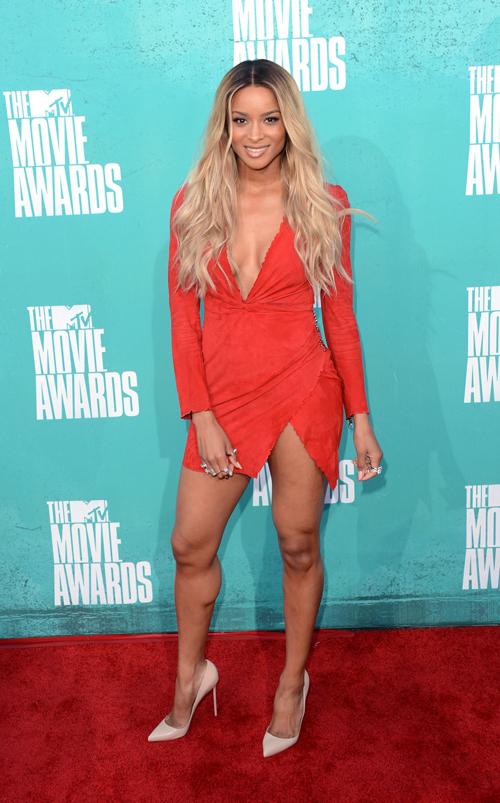 Ciara loves all the risk when it comes to the choice of dress.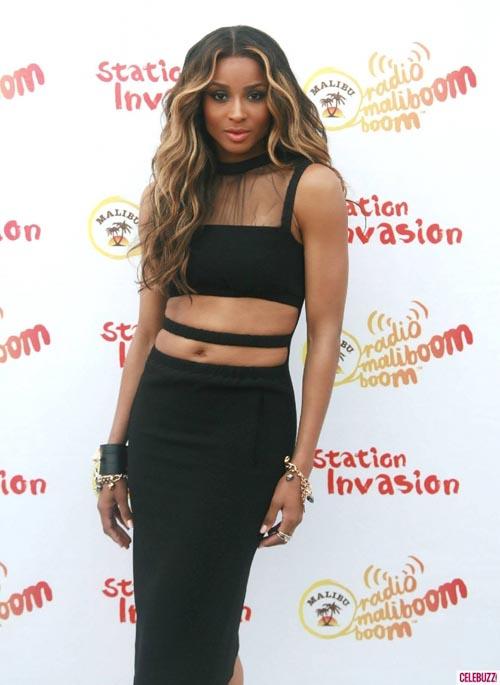 The more naked body, the better ...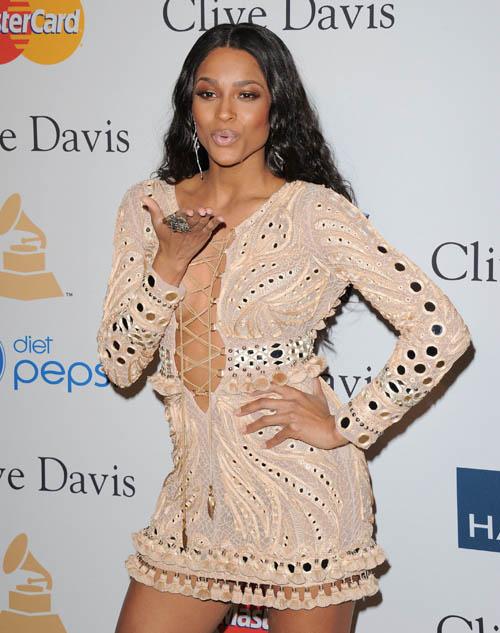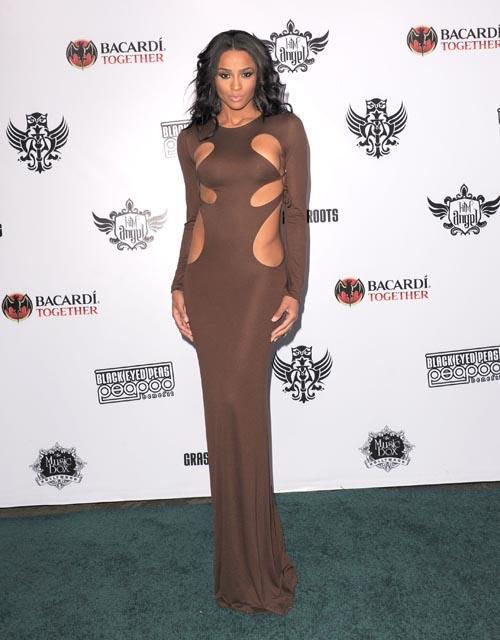 This dress looks pretty safe ... But Ciara and her excellent figure all is forgiven.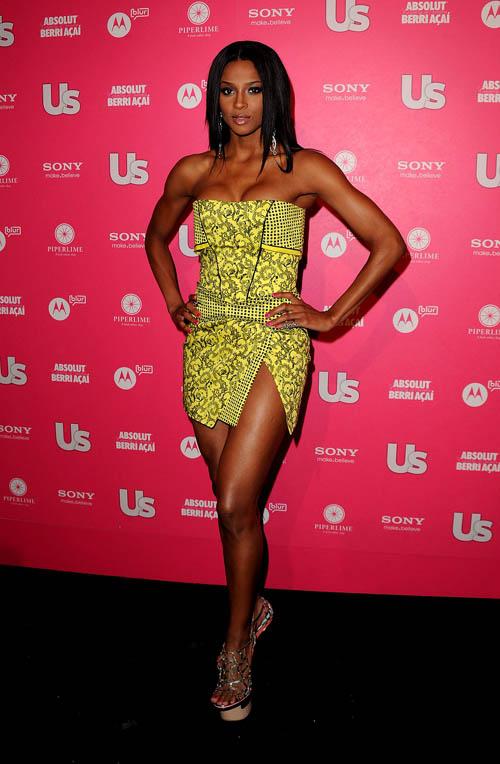 In autumn 2010, the singer won his mods mini dress with lacing and wide metallic belt.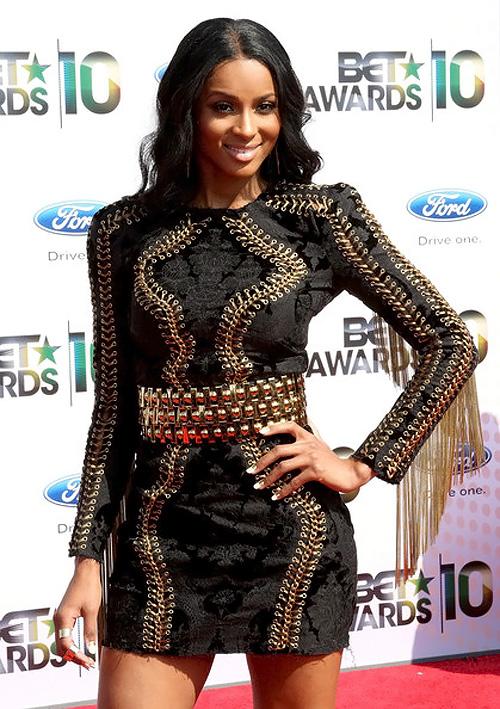 Despite the love for experimentation, in the locker room Ciara many dark shades: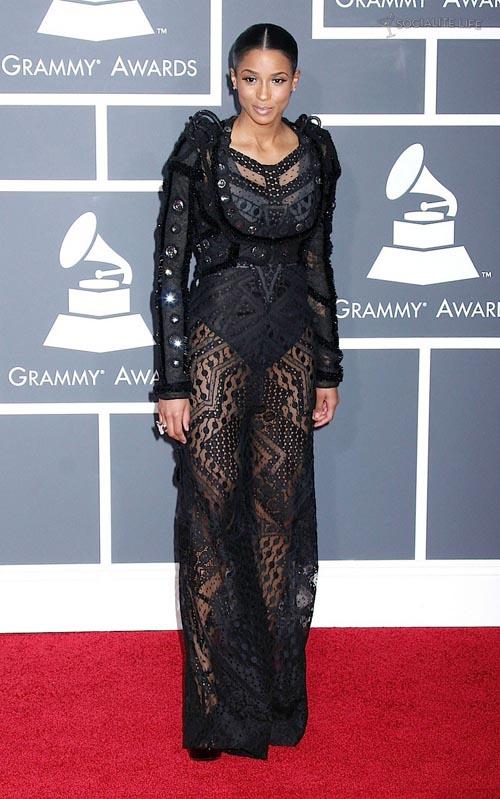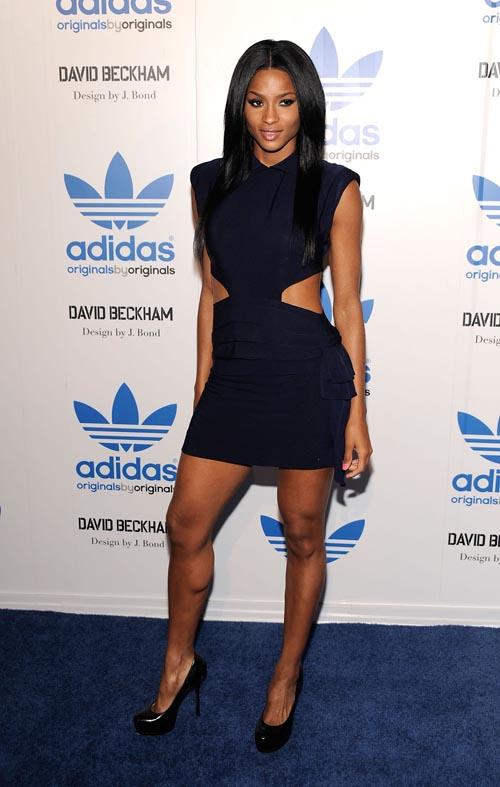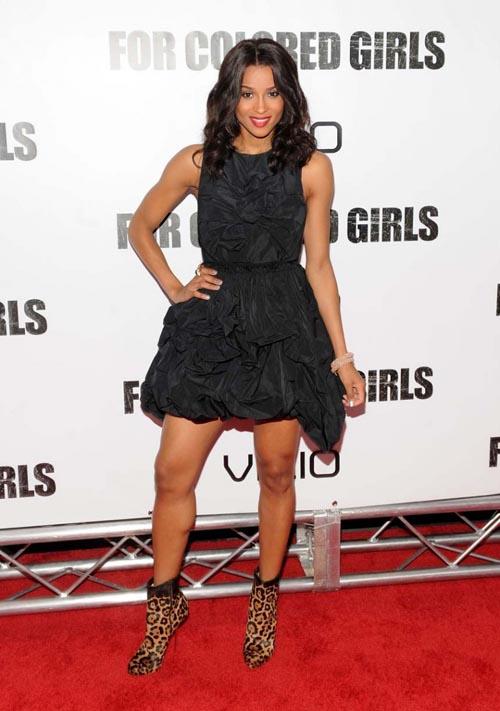 It looked simple and elegant in the black dress on the floor: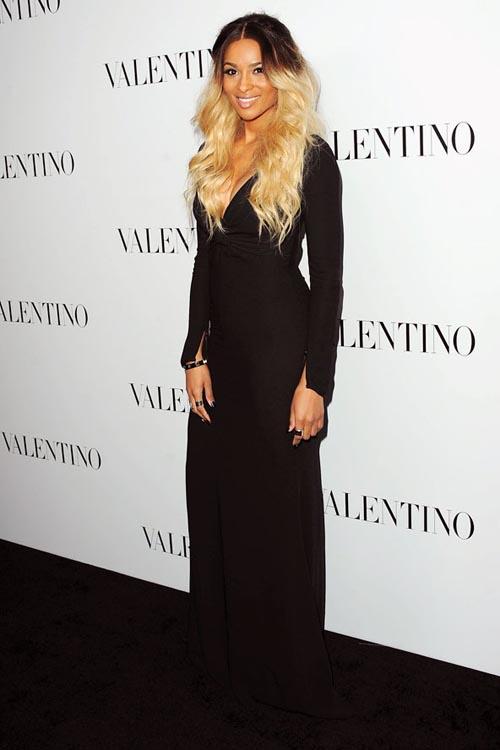 Looks great on Ciara monochrome dress to the floor. Flavor makes open back: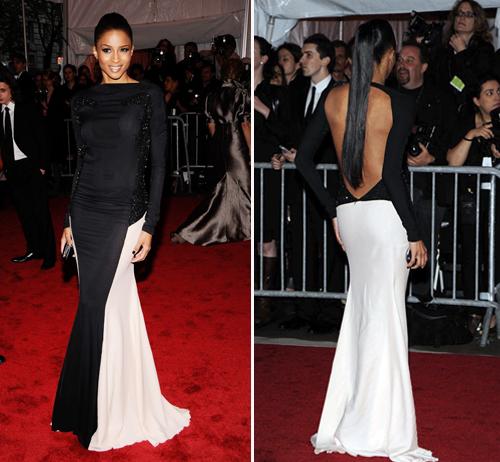 Ciara sparkle like a Christmas toy in the golden dress.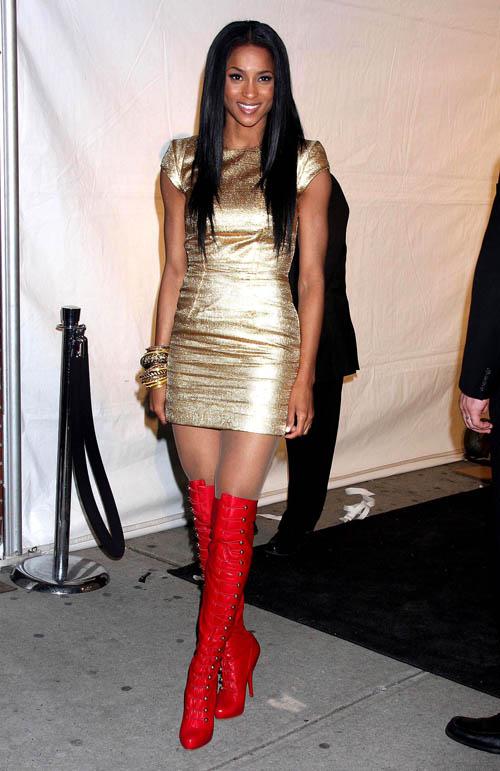 One of the best dresses from Ciara: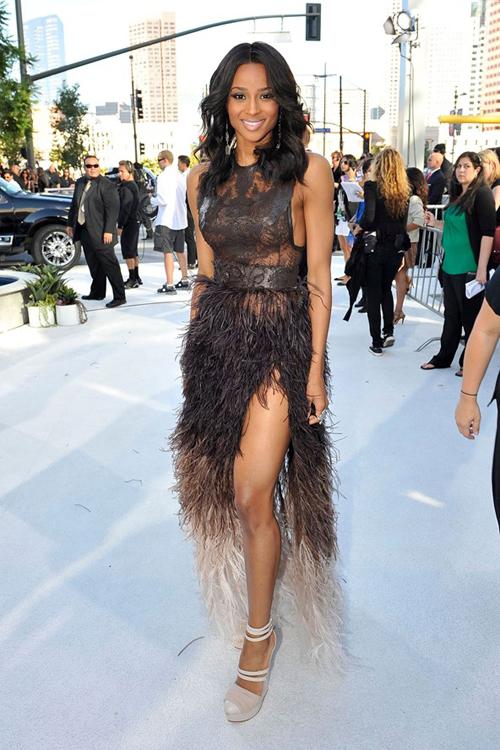 Just fabulous dress with a long skirt of chiffon: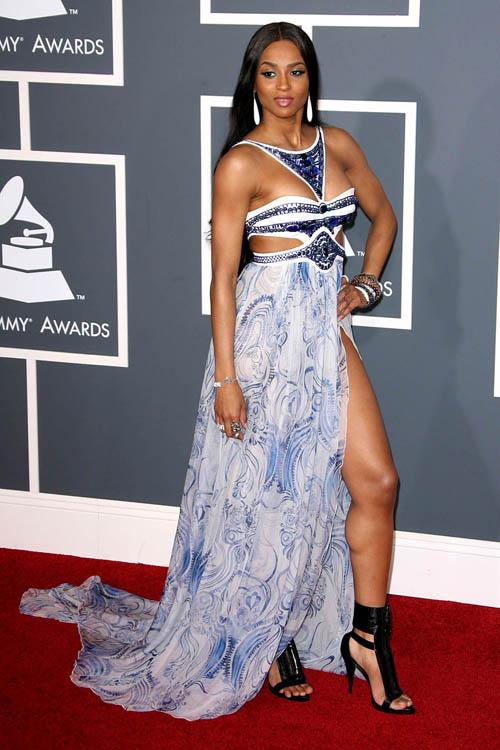 Ciara looks great on white dresses: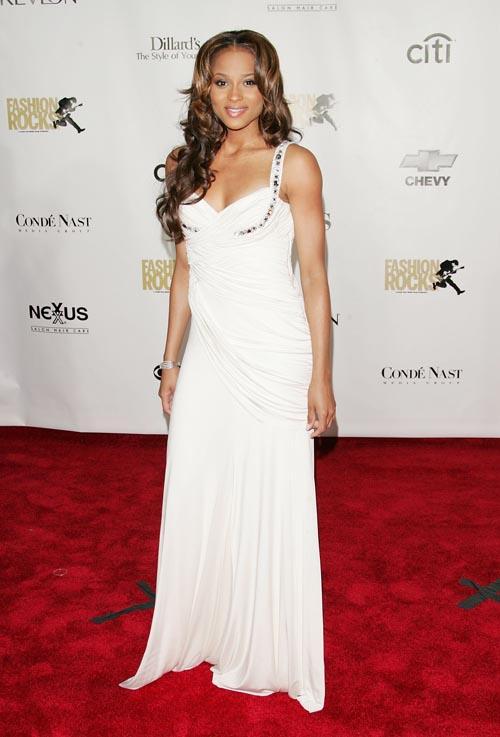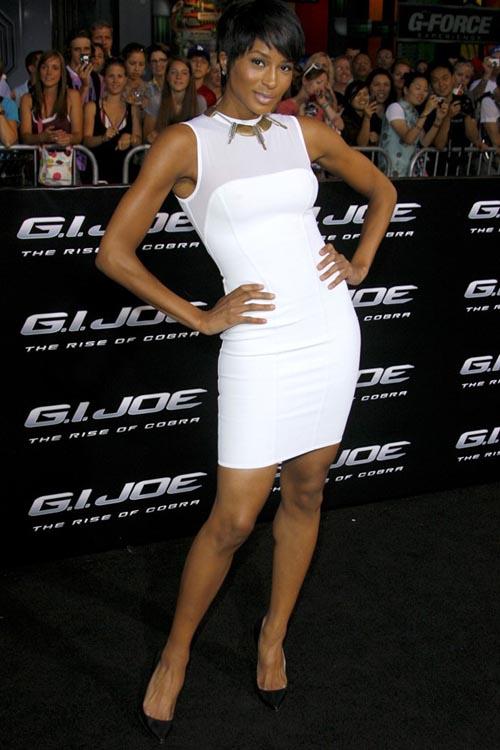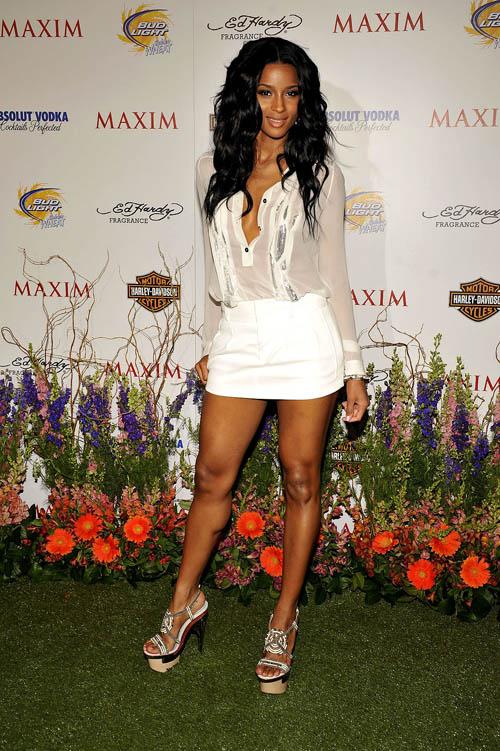 The singer graced the red carpet. She looked very beautiful blue-and-white strapless dress. And additionally chic gave bracelets and long black tresses: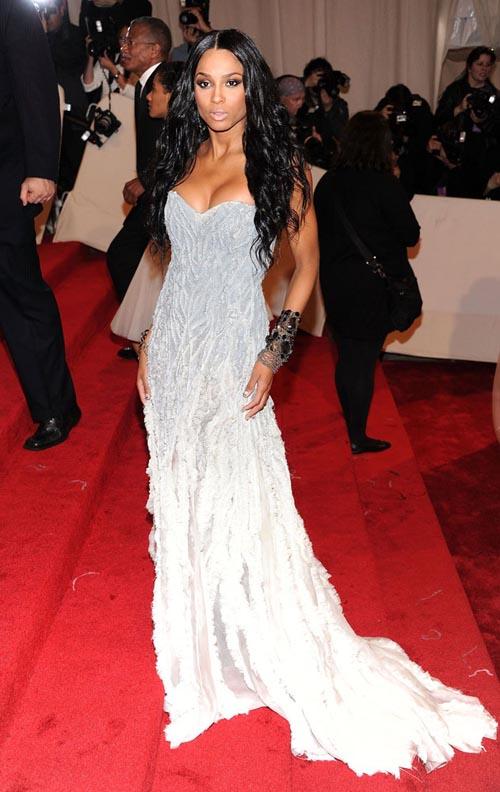 Like a goddess made her this modest, but at the same time beautiful white cocktail dress: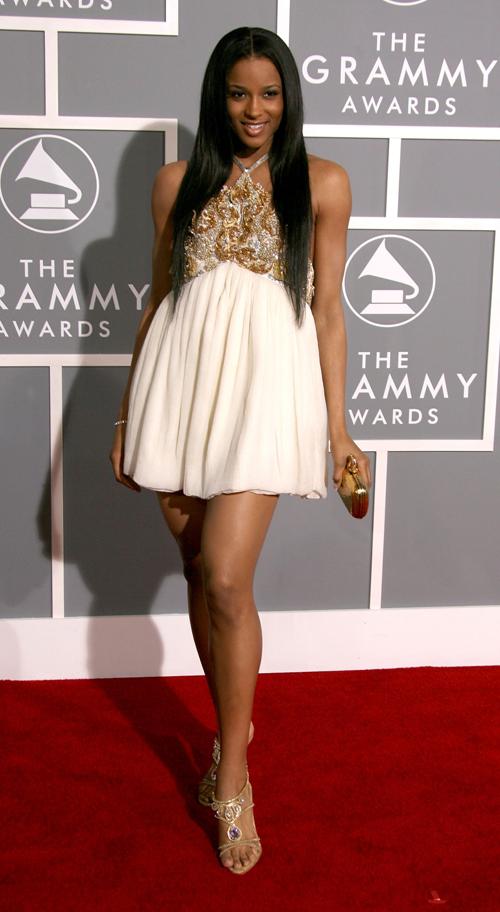 Singer downright shimmering mini dress in silver at the ceremony Video Music Awards:
Ciara apparently loves the brand Valentino. So this pretty dress in the elegant style of the fashion house of the same.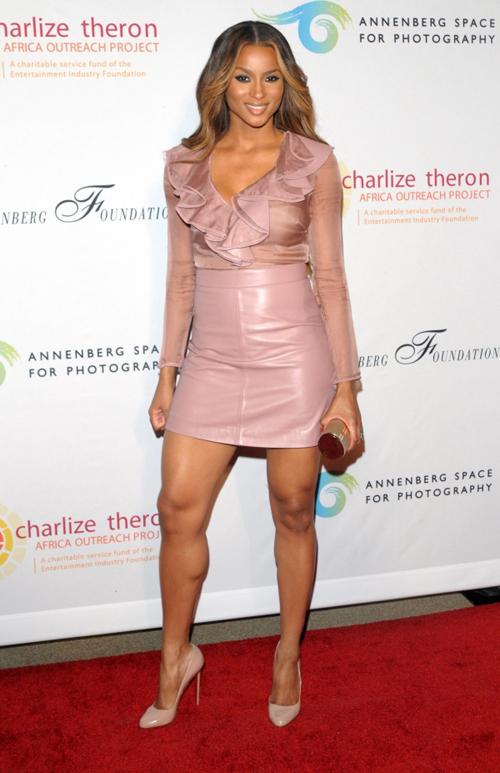 And another beautiful dress a beautiful girl: