Gone are the days when such concepts as "bridal bouquet", "wish book" and "bridesmaids" were for us a kind of exotic. Today, under the influence of Western culture, many Western wedding traditions firmly established in our lives. And so many brides are relished and "affordable." Now, many women choose for your wedding ceremony dress, not only for themselves but also for their girlfriends. Usually it's just the same dress a certain shade.
Want to see what non-traditional options are successfully used in the West for the bridesmaids? See more.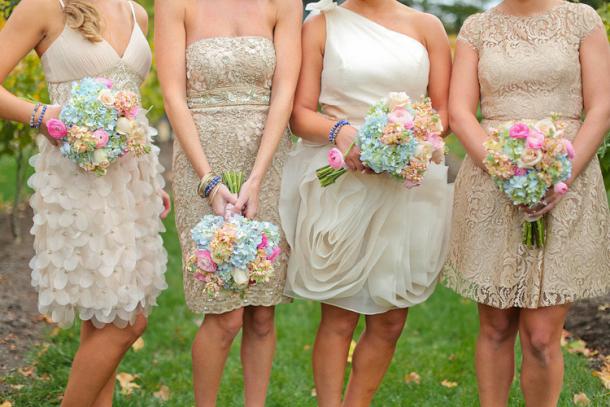 1. One dress, but different cut-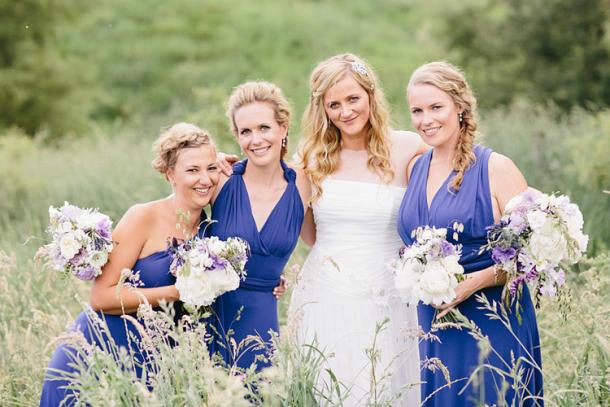 Not the easiest option, but very effective. All the bridesmaids wear the same dress color and length, but with a different horse. So bridesmaids will perform "united front", but each retains the right choice and the opportunity to choose the "up", which they like.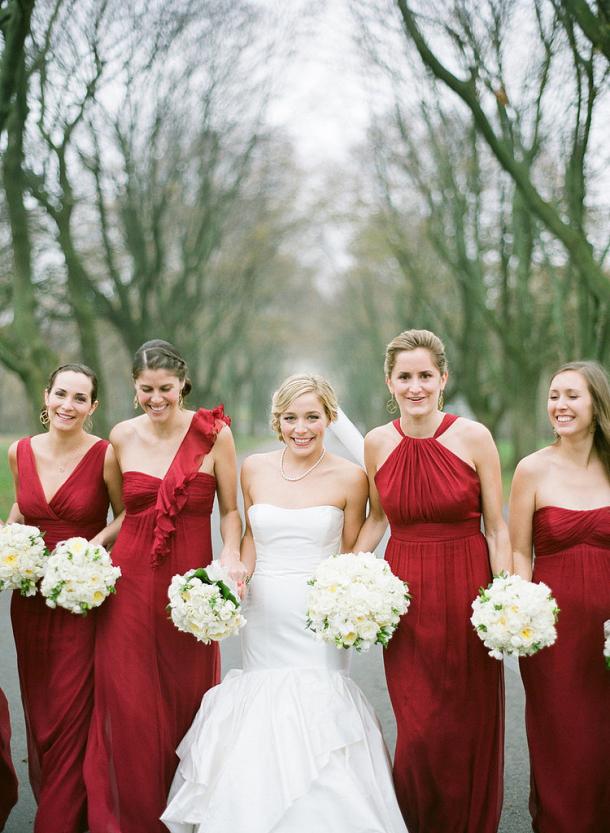 combination of white and red looks very impressive on the wedding photo
cold tone, but why not?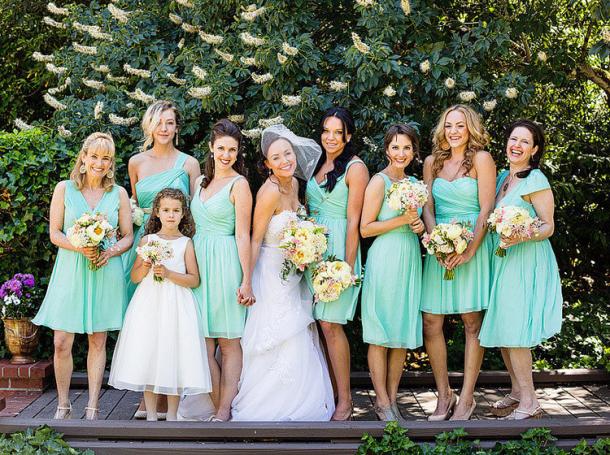 a shade adds lightness, ease and summer mood pictures
2. One style of dress, but different colors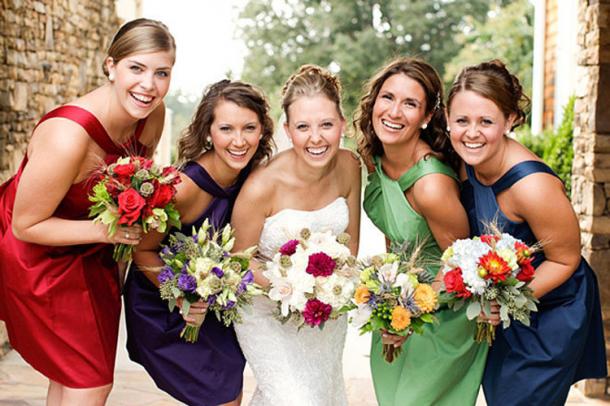 A great option for those brides who want to create a sense of girlfriends at the same time "unity" and "difference" in the photo, but it differed from the other guests. Simply choose the most appropriate style for your friends, but offer them a different color.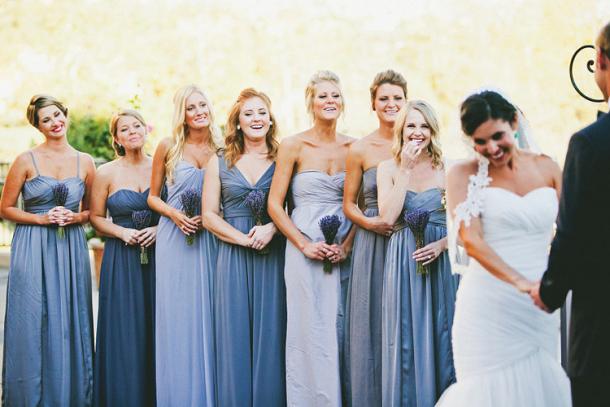 One color, but different shades will fit too ...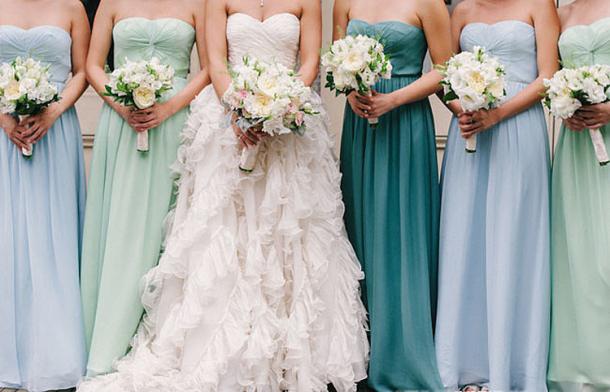 3. Completely different dresses for a style, but one color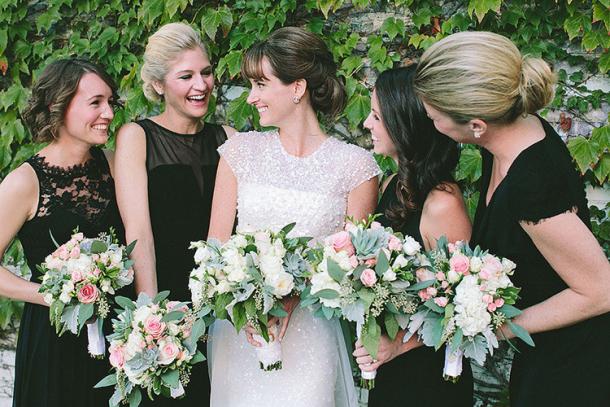 Ask friends to wear on your wedding dress the same color. So they choose exactly dress like his own, but it will look on your wedding photos alike. However, it is necessary to give clear instructions to the texture, materials and finishes dresses, which should be avoided.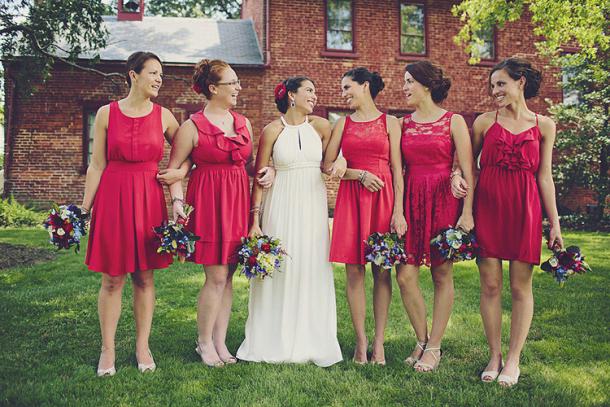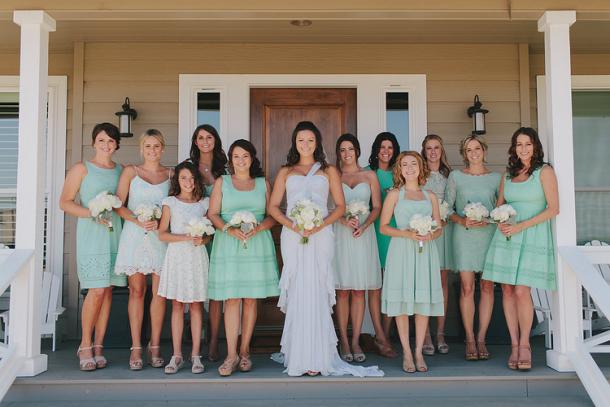 4. Different dresses, different shades of the same color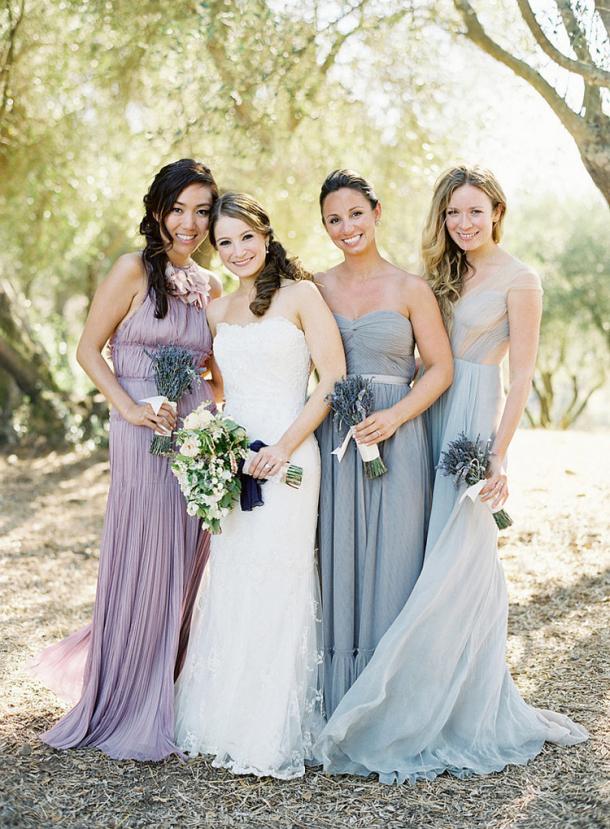 Perfect for those who care about style of dress, but very important colors.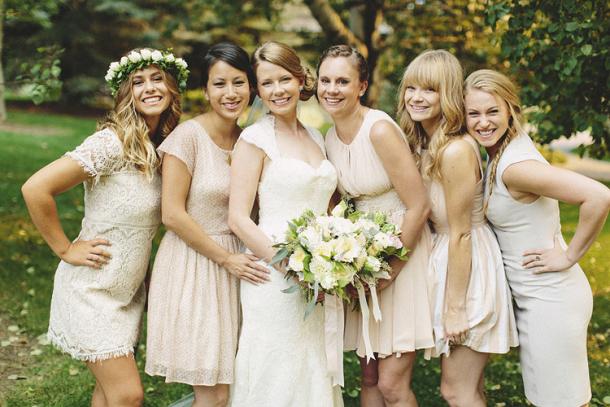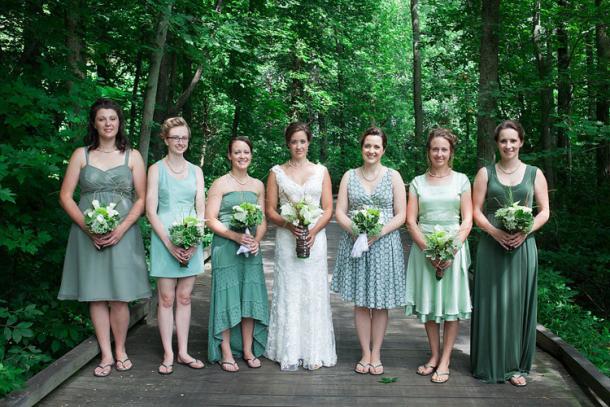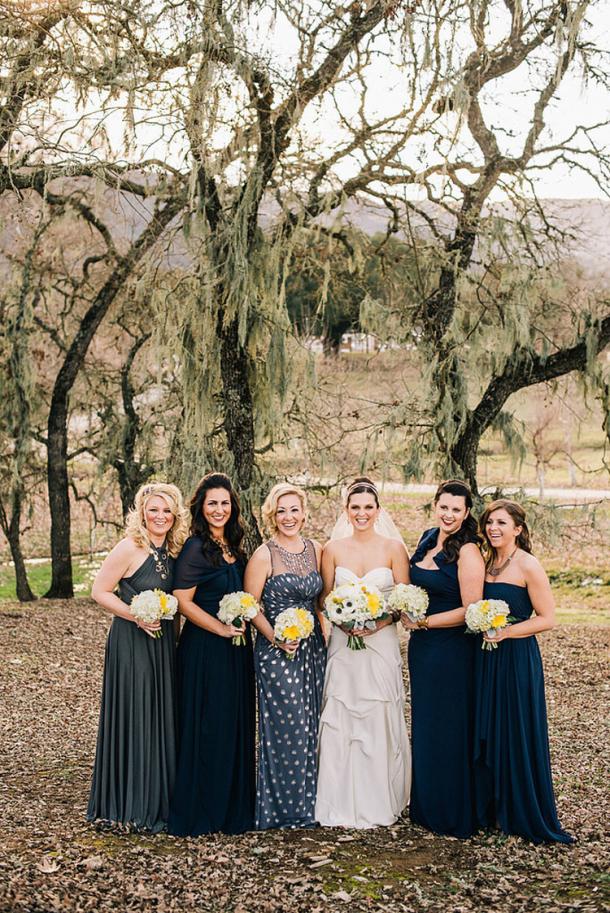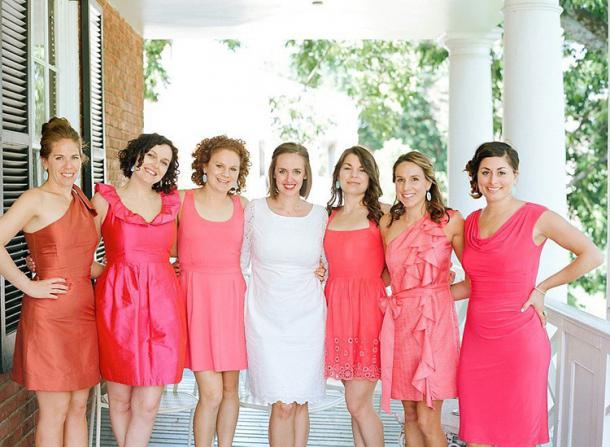 5. Completely different dresses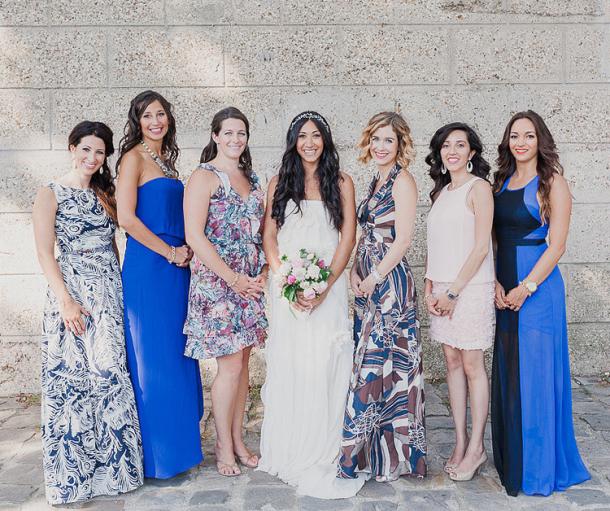 Despite the fact that this is the easiest option, it is worth considering some of the subtleties. For example, if you have a themed wedding, should please inform her friends that they do not look ridiculous in the photos.
Still, it would be better if the bridesmaids dresses will be at least one coupling element.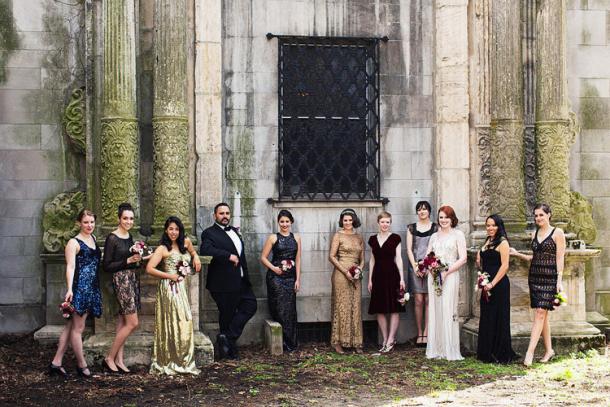 different dresses, but with sequins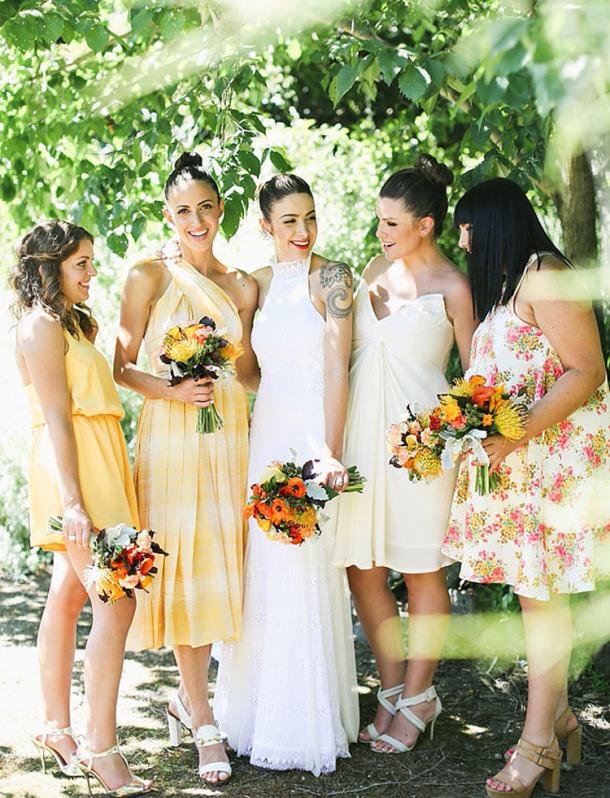 different dresses sun shade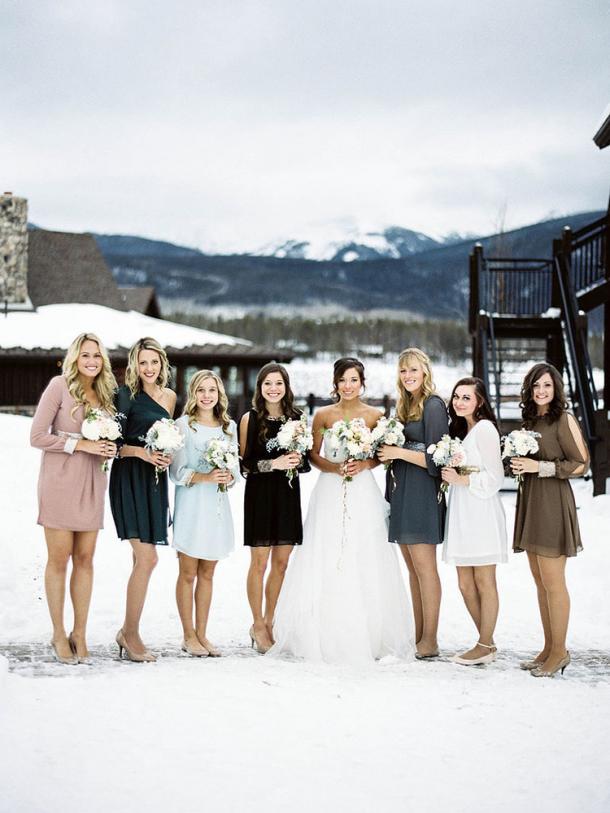 different dresses of the same length
6. The maid of honor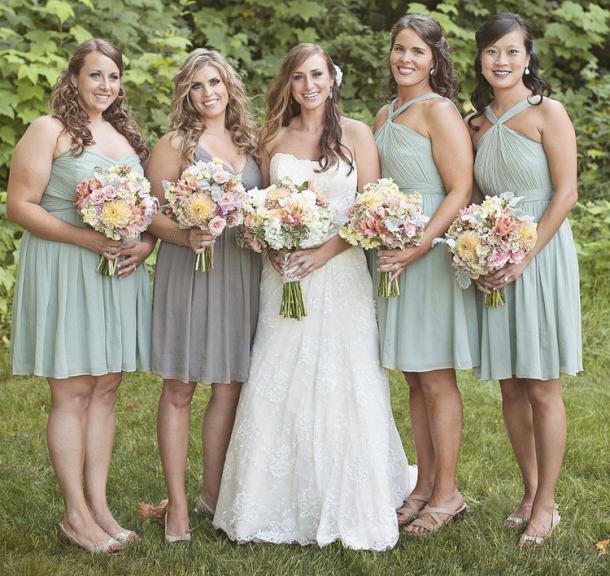 Option for those who definitely wants to stand out against the background of her friends at the wedding pictures. Of course, this option is the most difficult - just try to convince her friends to dress up in dresses that you came up to them, but it's worth it.