Rihanna
The other day someone promised us red-hair (and yes, it seems to have been Rihanna), but not red or even red hair we have not seen. Only gray, only completely gray. New hair color passionate fan of unusual showed us July 18 laying out the latest photo in your instagrame. Fans of the star responded ambiguously, but the change of image in any way useful. But who of creative people went to change her hairstyle recently - we look today.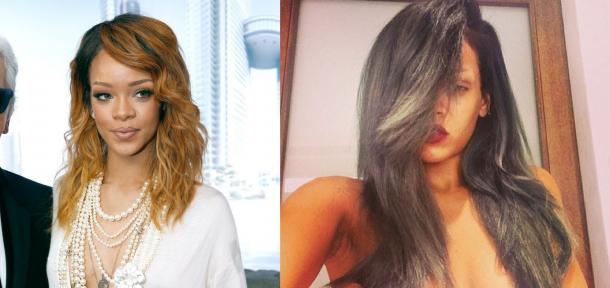 Fearne Cotton
Mass insanity overtook stars. Rihanna - gray-haired, Fearne Cotton - rozovolosaya. Like '31 - not 17, and so the popular British television presenter kink should not, but journalists have written off its giddiness suddenly appeared on postpartum depression (a couple of months ago Neve had a son). I imagine if such strange symptoms get to Kate Middleton and Kim Kardashian. What is something that will ...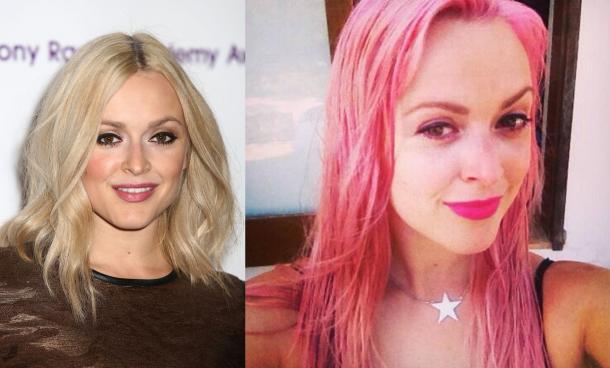 Jennifer Aniston
"Zheltushnik" gossip is not only about the possible pregnancy of Jennifer Aniston, but with undisguised pleasure remind us that years pass and no one younger. Write that Jen somehow dramatically older, stouter, and generally lost her looks. With such a wig wonder ...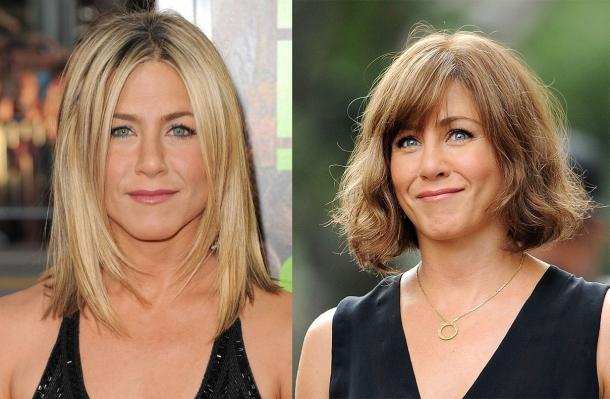 Naomi Watts
I do not know who was "lucky" more - Jenny with her wacky wig or Naomi with her pink locks. Although in both cases can be attributed to the genre of upcoming films with their participation - both shot in comedies. Aniston's kind of like a moth, and Watts little touched mother.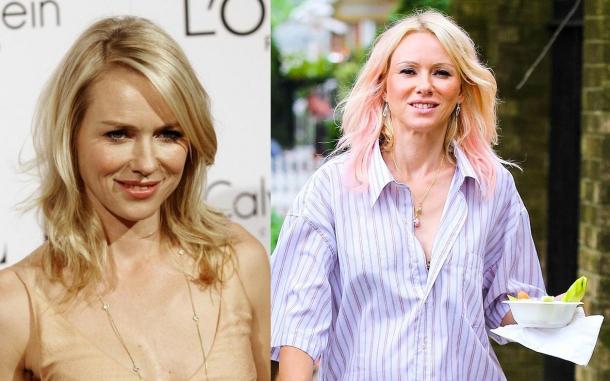 Christina Aguilera
Gain strength, the new-old image, Christina again sits in a chair show «The Voice». On this occasion she did elongated squares and told why took a break in his career:
I was bored and needed time to gain new inspiration. First of all I am sure of this because I instinctively wanted to sing from the heart and soul. I had to review all the visions of the future and find happiness in everything. And I succeeded. It was possible.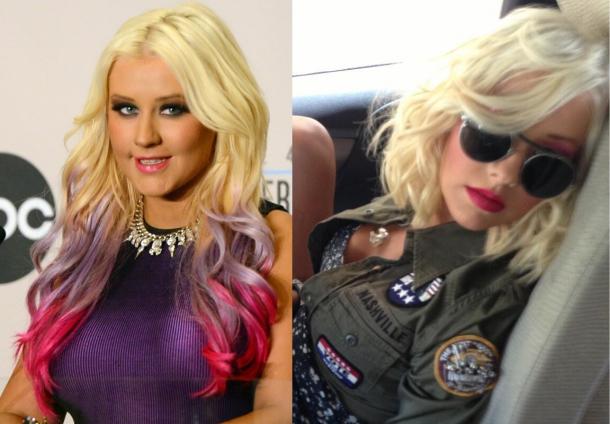 Ciara
Another natural wig lace wig from his large collection Ciara showed on holiday with her boyfriend. These "gadgets" are almost all the famous African American women.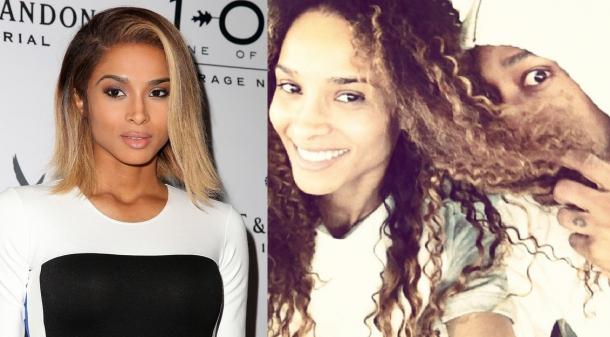 Shailene Woodley
The young actress gradually acquires the desired blonde. While the yellow color shades, but the main work is done and hairdressers certainly sort out what's what.
Chris Pine
Chris Pine wanted something outlandish and he agreed to take part in the film "Limousine". There masterovitye makeup artists made it a grizzled muzhik with a goatee.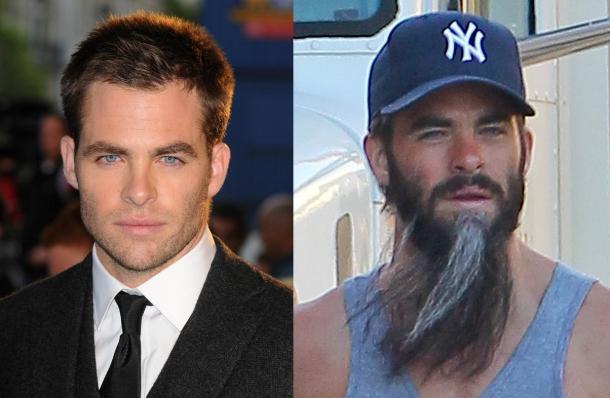 Bill Kaulitz
The leader of «Tokio Hotel», Bill Kaulitz, quoted by Raymond Chandler, and is changing, getting more and more manly views:
'' I was eleganten, clean, freshly shaven, full of calm and not worried about kakoy vpechatlenie it produces & quot;