The young artist from New Zealand Singh Tiffany (Tiffany Singh) has repeatedly presented its installation at various exhibitions and competitions, including 18 in the Sydney Biennale, which shows the interactive work with wooden bells, gathered in a rainbow. At this time, Tiffany commissioned to create the statement under Art Festival in Melbourne.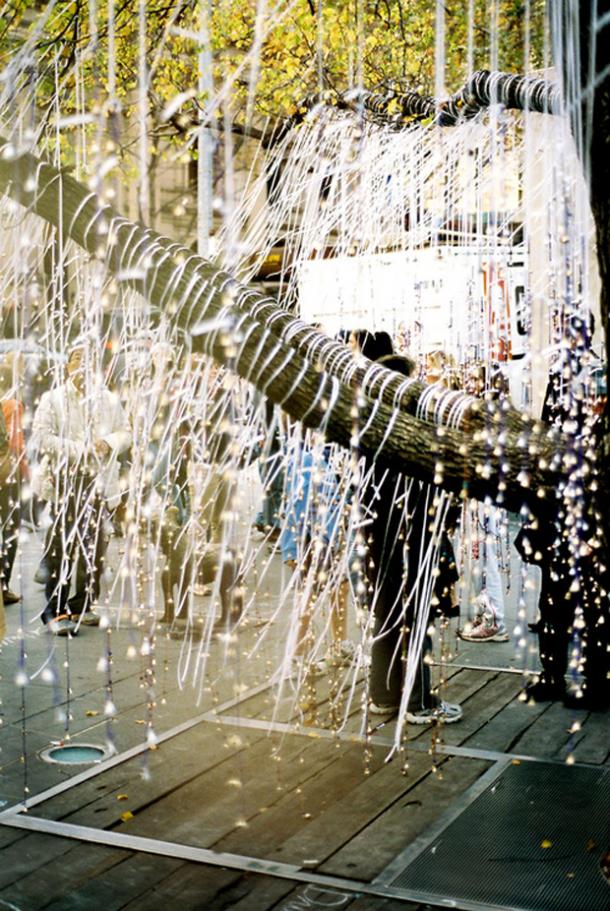 Together with his assistant Cleo Barnett (Cleo Barnett) it used 12,000 bells tied white ribbons to the historical tree in the center of Melbourne. The installation is called "Jingle bells".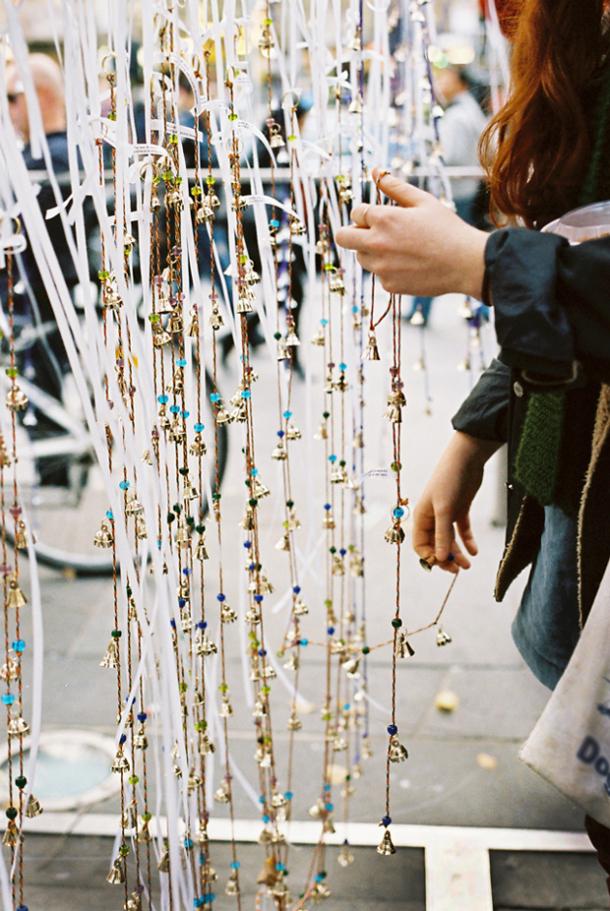 It alludes to the metaphysical sphere of understanding between two worlds - the physical and the spiritual, transforming street space into a living musical instrument.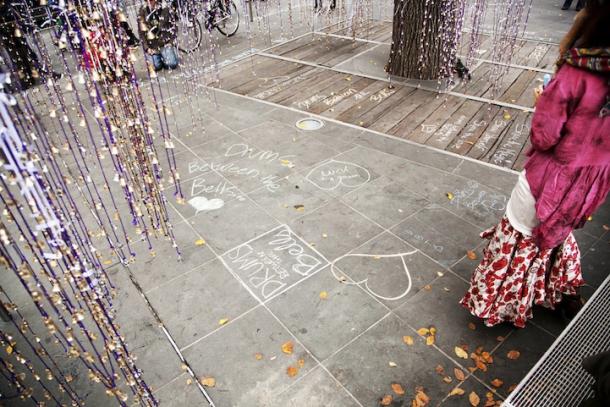 Cleo Barnett shares his impressions from working with Tiffany:
This was my first time to participate in productions of this scale and I am delighted with the result. I had no idea how it's hard work. But how nice a sense of satisfaction from the work done when you sit and look at how the tens of thousands of people admire your efforts.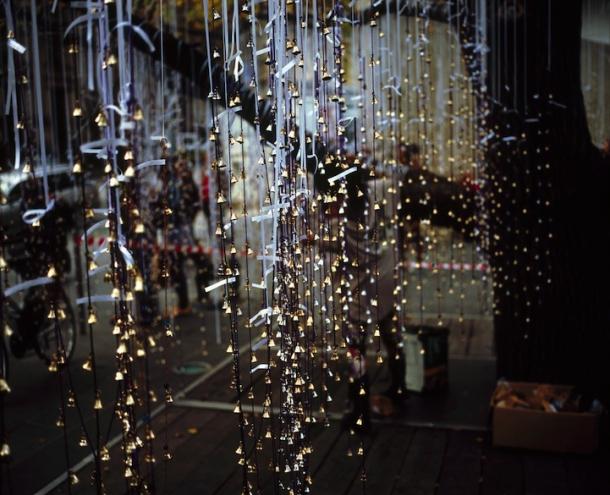 Sounds 12,000 bells ringing from the blast of the wind, creating a majestic and sacred melody, leading to the delight of residents and visitors alike.