Breakfast eat yourself, share dinner with a friend, dinner give the enemy his. Following this expression, that breakfast is the most essential and important meal of the day. Each country has its own culinary habits and famous one way or another traditional dish. While Americans prefer to eat for breakfast pancakes with bacon, Thais prefer fish dishes and rice.
Traveler and photographer enthusiast Philpott Victoria (Victoria Philpott) invites us on a culinary journey through the countries of the world.
England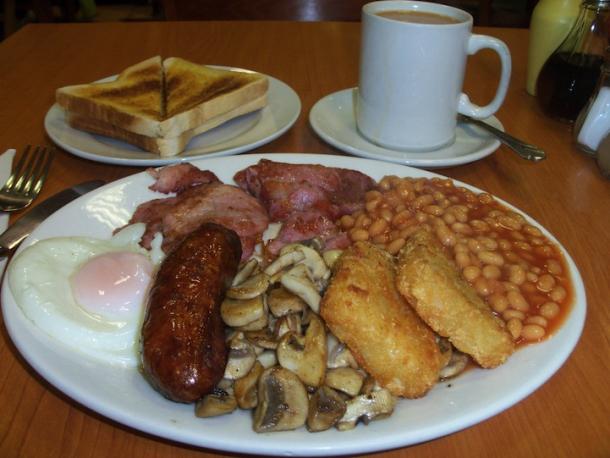 Beans, sausages, bacon, eggs, mushrooms, hash browns, toast, and a cup of tea.
Visiting various countries, she observed variations of dishes served for breakfast. So the idea came to her pictures of culinary delights. To date, the breakfast collection Philpott has more than 50 dishes, which she enjoyed in dozens of countries. Photos help to some extent to know the culture and traditions of a country.
Iran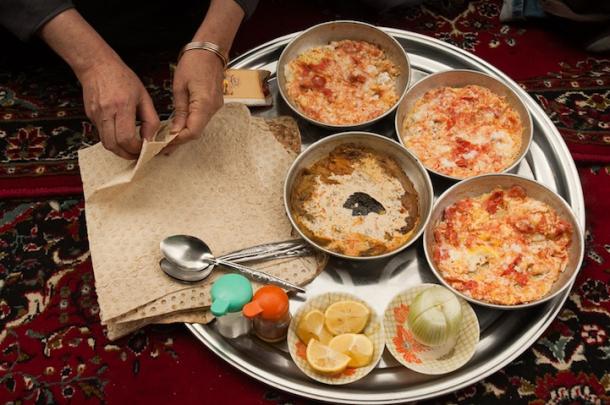 Naan bread with butter and jam. Iranians also prefer for breakfast easy dish called "Halim". Is a mixture of wheat, cinnamon, butter, and sugar, with the addition of chopped meat. Served in a pot. Can be consumed hot or cold. This is the Iranian version of the omelet.
Philippines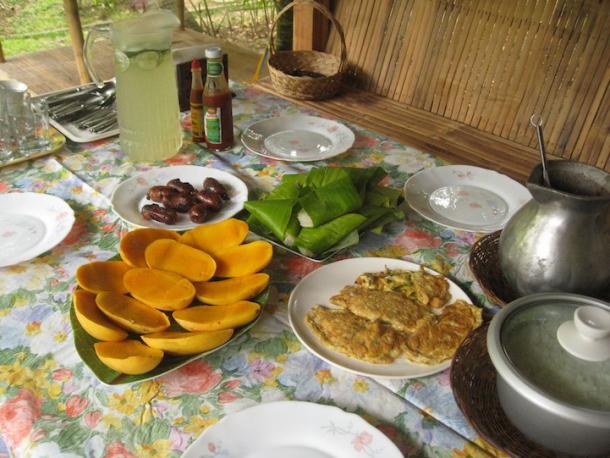 For breakfast mainly use local fruits, rice and sausages. And sinangag - rice fried with garlic and salt, which is added to the meat, beans and eggs.
Scotland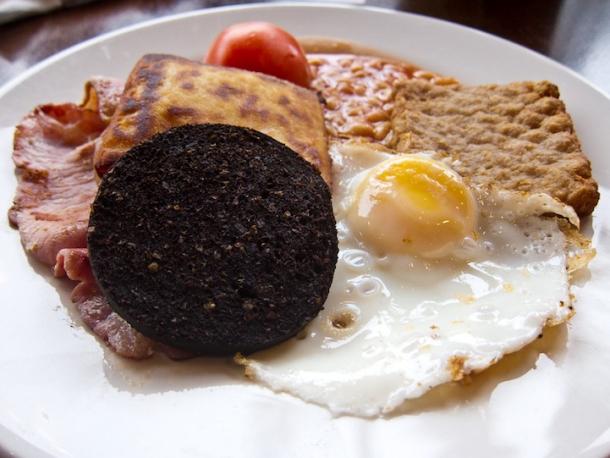 Lamb with eggs and sausage Lorna.
Germany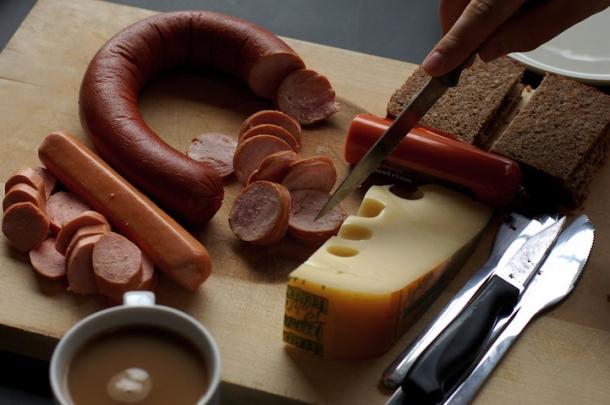 Sausages, local cheeses and freshly baked bread with a cup of strong coffee.
France
Croissants with butter, chocolate, cream and almonds.
Sweden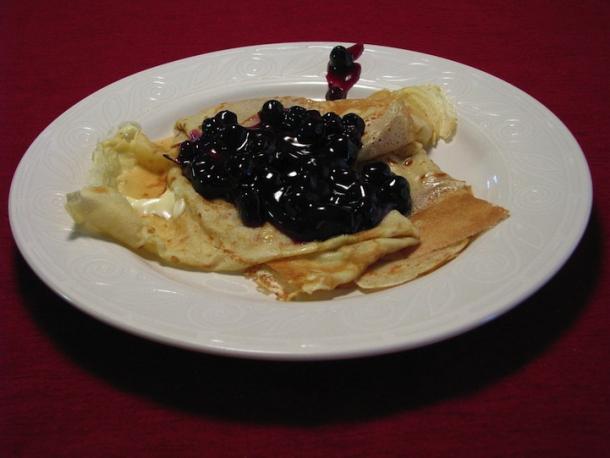 Swedish pancakes with fruit jam Pannkakor.
Poland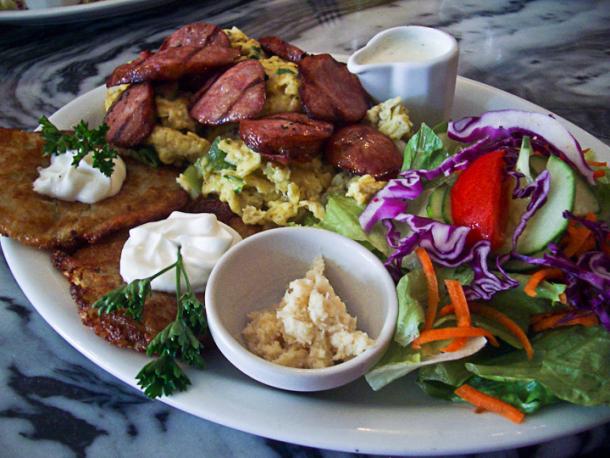 Scrambled eggs with slices of sausage and pancakes.
Turkey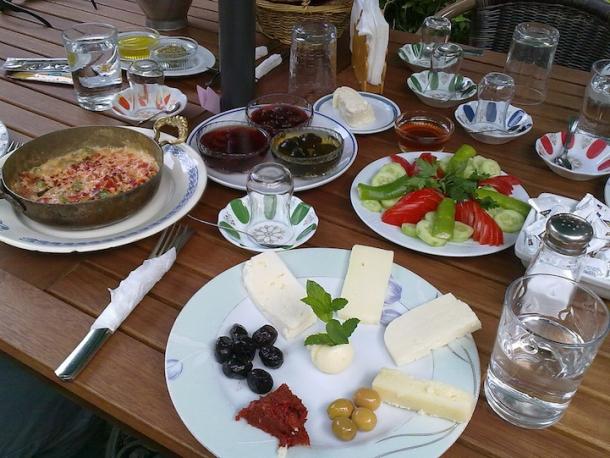 Meat flavored with spices. Several varieties of cheese, butter, olives, eggs, tomatoes, cucumbers, jam, honey.
Australia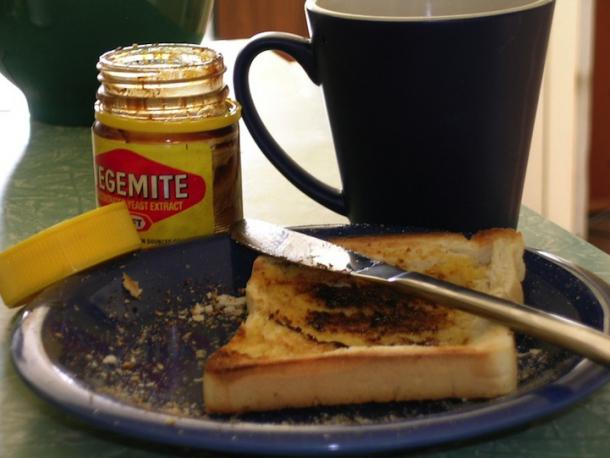 Traditional Australian paste Vegemite (salty spread) with toast.
Japan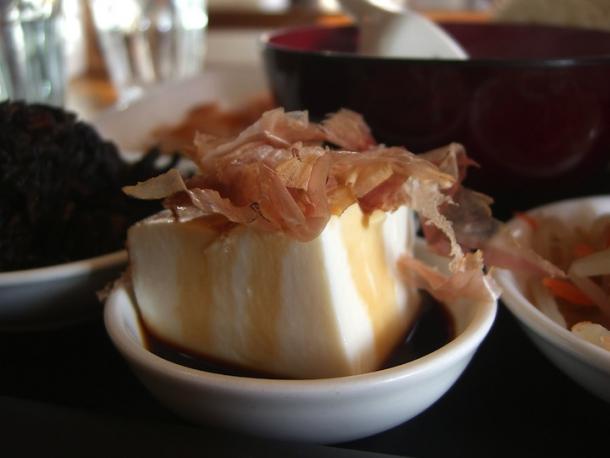 Tofu with fish and rice soaked in soy sauce.
Thailand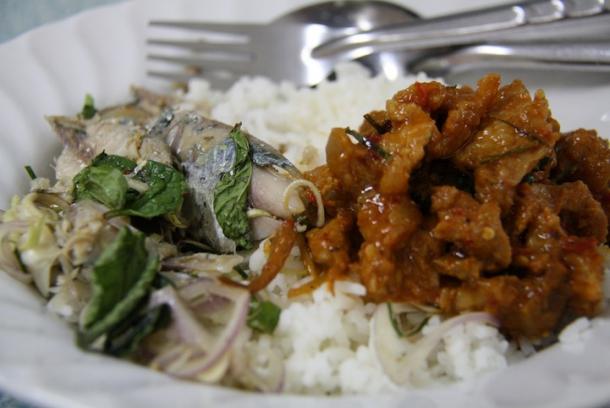 Rice, spicy fish with mint and pork in a sweet sauce.
Egypt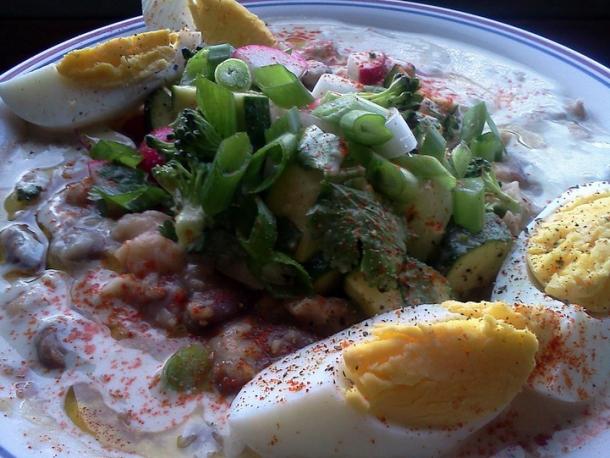 Madamas traditional dish - beans, chickpeas, garlic and lemon, dressed with olive oil, cayenne pepper and herbs. Hard-boiled eggs.
Colombia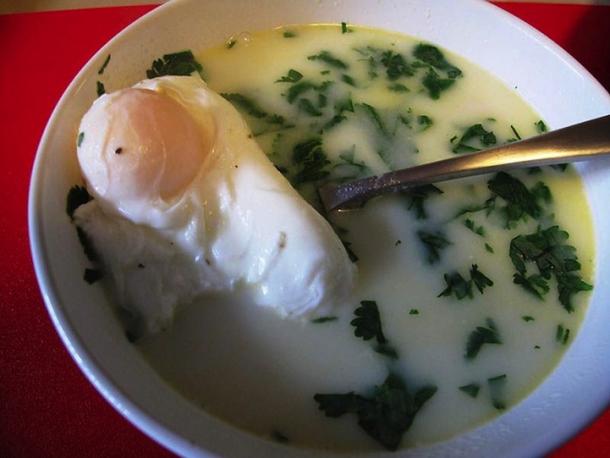 Changua dish of milk, leek and cheese.
India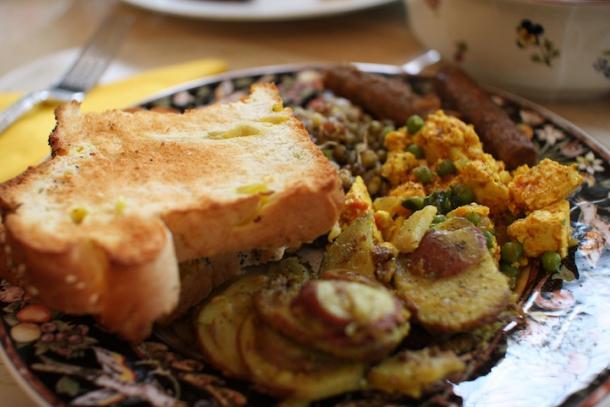 Indian tofu, lentils, vegetarian sausages, fried potatoes and banana toast.
Mexico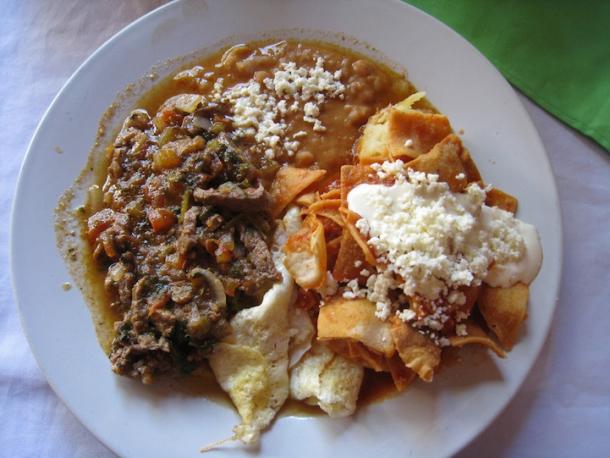 Beef, cheese, beans, richly flavored with spices and nachos - corn chips.
Ghana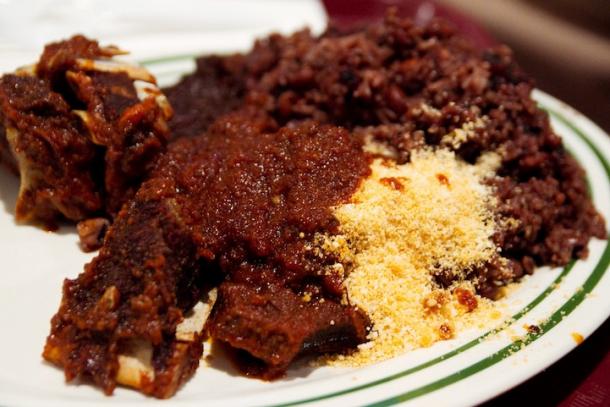 Rice, beans and hot pepper sauce - are traditional dishes Vaak.
America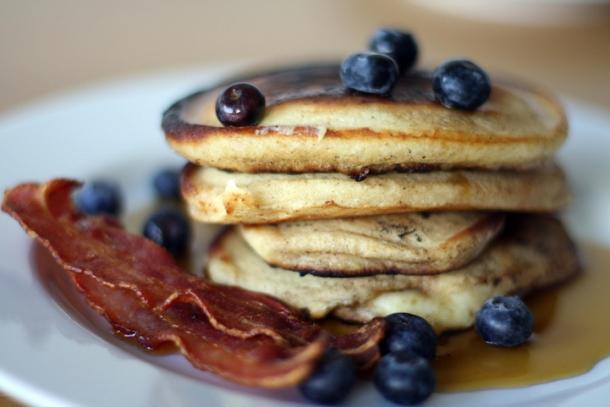 Homemade pancakes with bacon or blueberry syrup.