James Francis Hurley was the most famous photographer in the early XX century. The beginning of his career was a trip to Antarctica. Despite all the hardships and tragedies that occurred during the long expedition, he, as a true master of his craft continued to make good pictures, you can see today under the cut.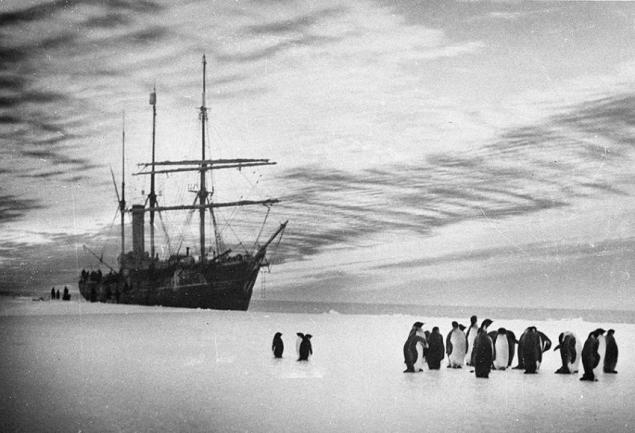 In October 1914, a few months after the beginning of World War 1, explorer Sir Shaklton assembled an expedition to Antarctica, of which entered photographer Frank Hurley. A group of 27 people from 69 sled dogs on a journey from the capital of Argentina in Buenos Aires on the ship called Endurance (Rus. "Endurance»).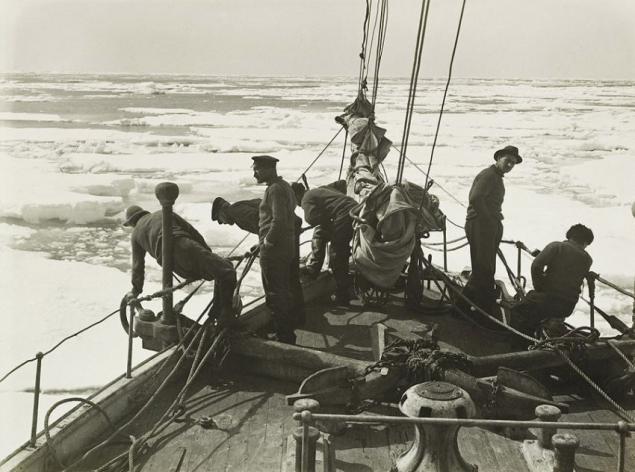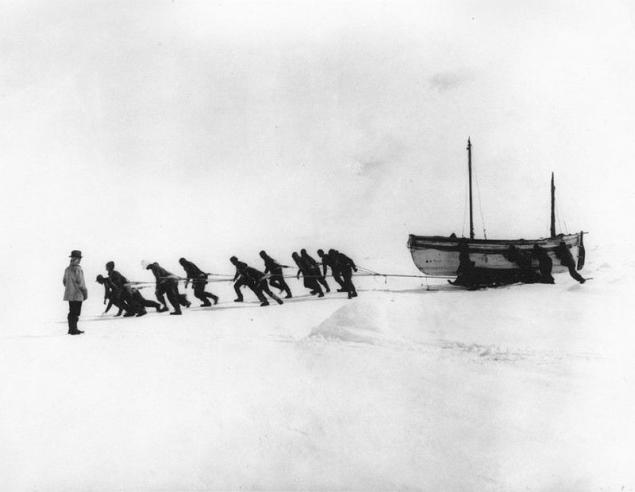 The researchers first set out to cross on foot had already opened the South Pole.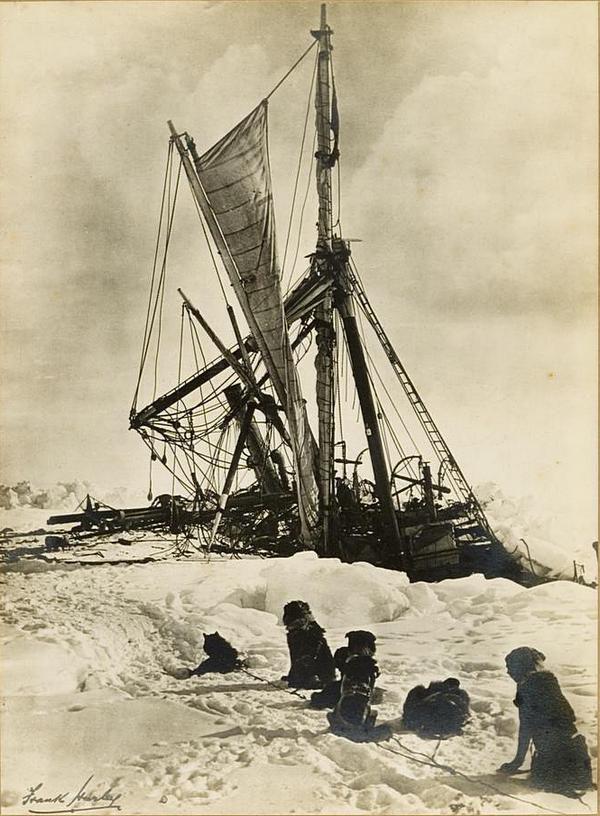 However, their ship never reached the designated target, hitting the ice trap, and his team had to abandon ship and build a tent not far from Endurance. The travelers found themselves in complete isolation, in those days there was not a helicopter or ships and other rescue equipment to come to their aid.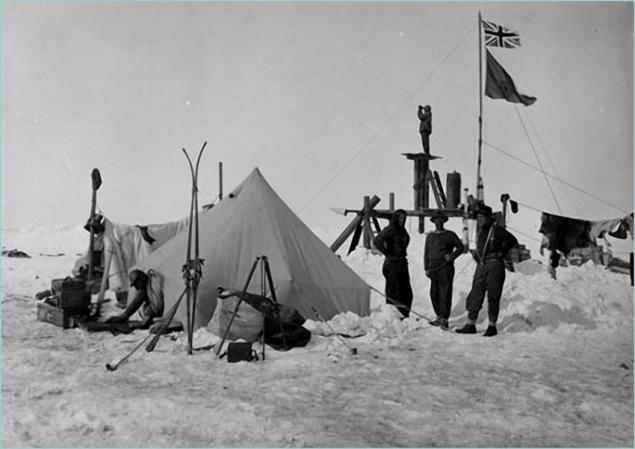 The glaciers of the Antarctic in 1914.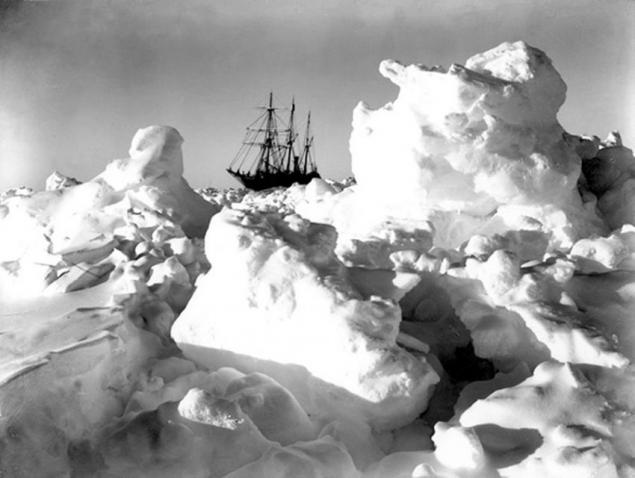 No matter what, fanatically devoted to his work, Frank continued to take pictures.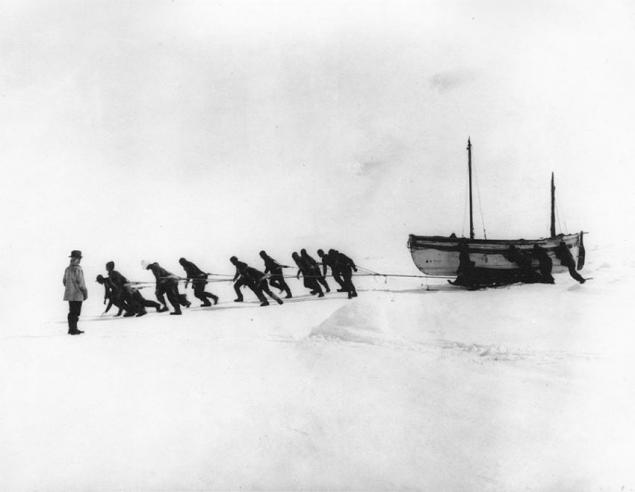 It's hard to believe, but they managed to escape only after 10 months! Conquerors of Antarctica showed tremendous fortitude and physical endurance, living for months for the communication links, hunting ...
Even the game of football!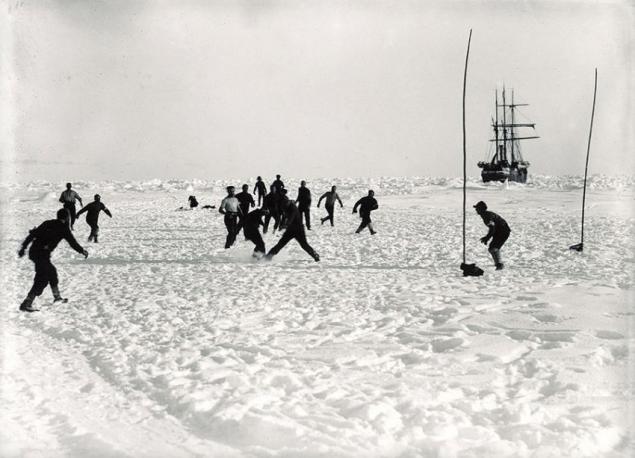 On destroying the ship.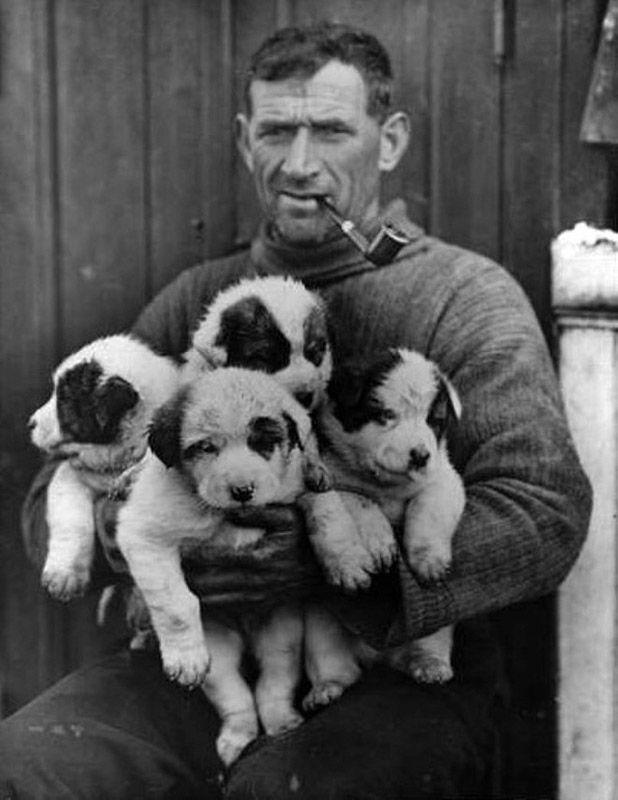 Despite the constant low temperature, Frank managed to create a series of photographs of the landscape, and, of course, penguins.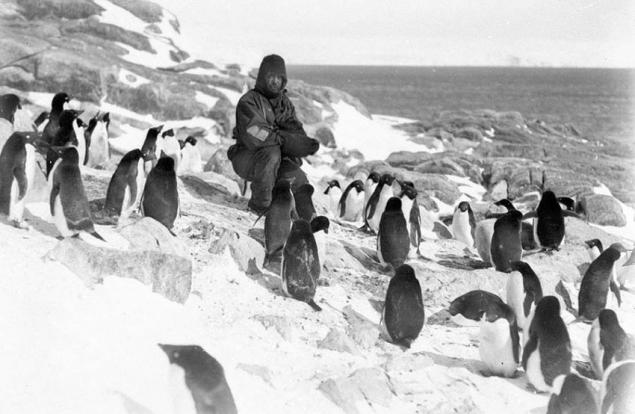 Dogs drove them guarded and warmed.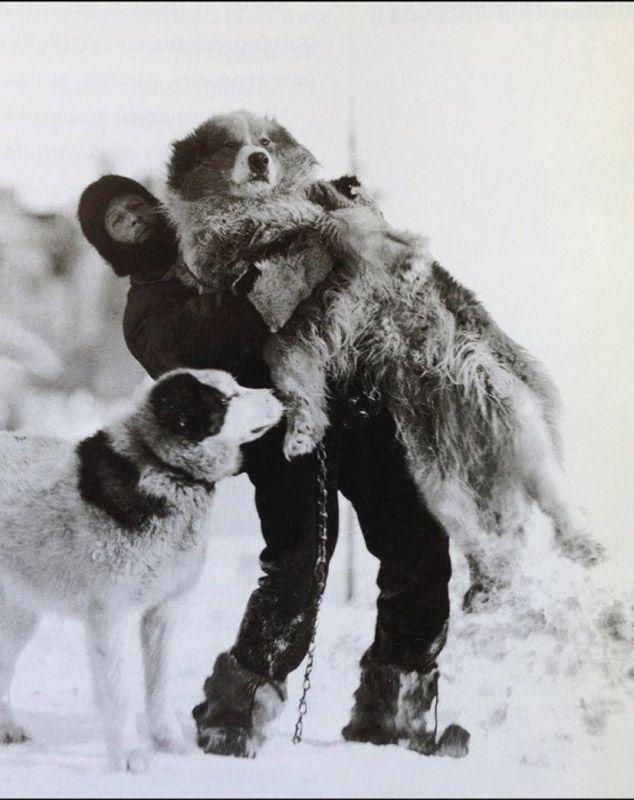 Frozen penguins after a snowfall.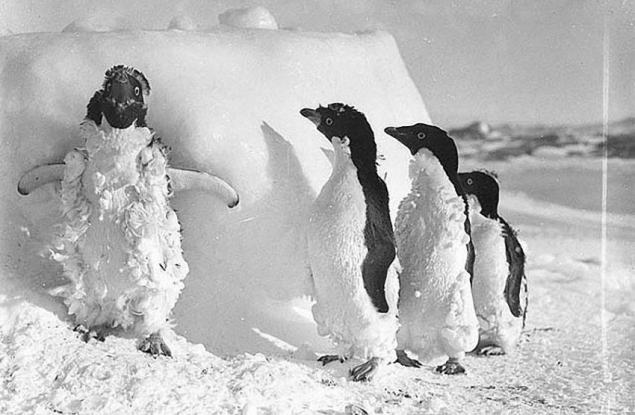 Harsh conditions made survival of the members of a team of professional seal hunters and fishermen.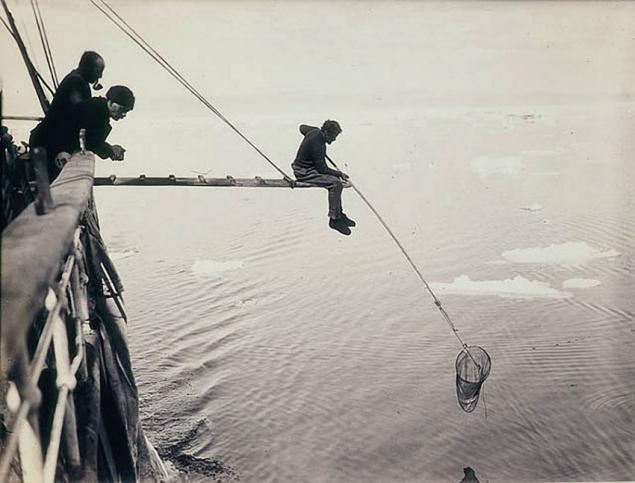 Of the 27-man team killed three. In the annals of the history of this expedition was an example of professionalism and endurance explorers, who were able to survive in extreme conditions.
Puppy dog ​​sled.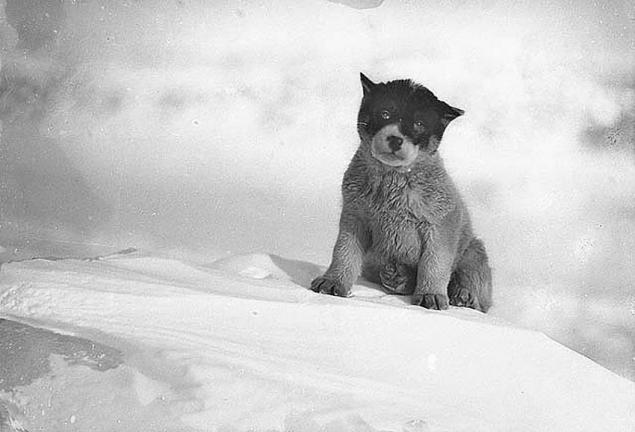 August 30, all participants went wintering on board Yelcho, and were saved. Unfortunately, since the expedition took place during the First World War, it was virtually unnoticed by contemporaries explorers.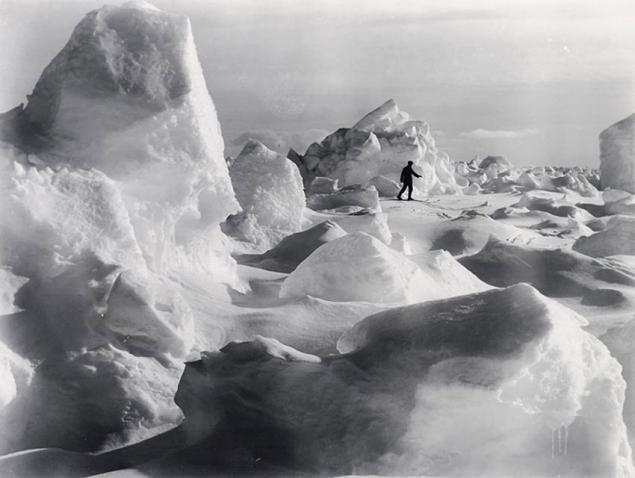 Source: news.day.az