The largest manufacturer of products in Russia is Cherkizovsky plant.
Blogger Artyom Friars went there and gave us the opportunity to learn interesting things.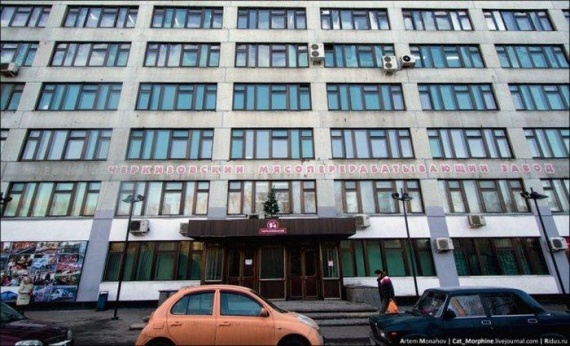 Let's start with the freezer, unfortunately, here I met only one worker that their appearance is more like a janitor.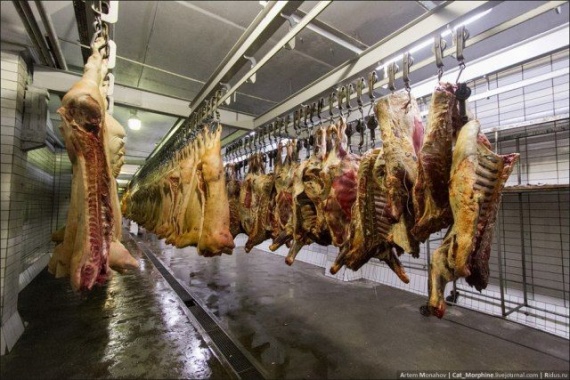 Communicate with me refused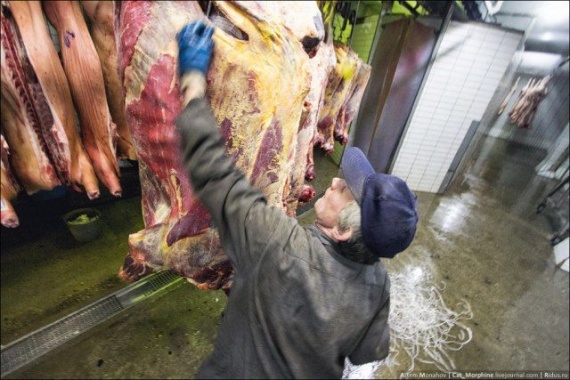 In the freezer, which led me to be very empty, especially for the largest manufacturer of meat products in Russia. Hanging just one long series of half-carcasses, but could hold several times more. All the rest, about fifty carcasses hung in three rows were left in a room with a "janitor».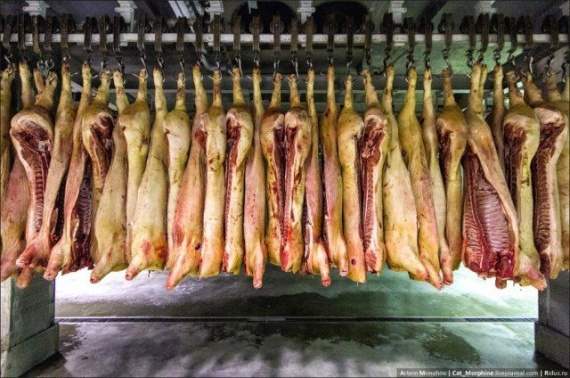 After freezing chamber lens was bad and photo quality is significantly reduced.