Trainee bakery Uman, made the shocking photographs that clearly shows what there is poor sanitation.
Here are what we eat, the horror.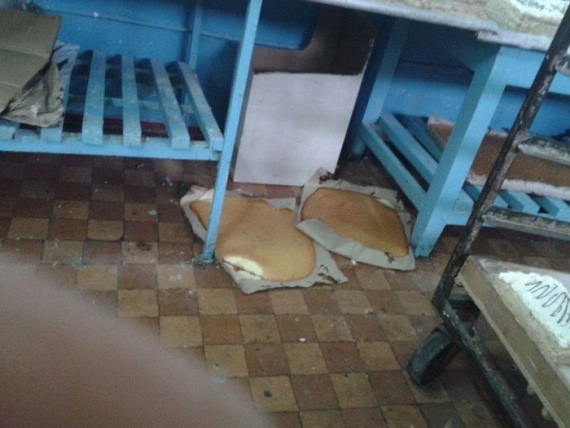 Author:
This hardcore sex, that's half the trouble, but the bathroom where clean dishes - it's just a gesture. Particular attention should be paid to the drains ... see everything. But most of all shocked how stored there dough rolls. It simply lies on the paper on the floor. For those who do not know I will explain: the paper does not protect against harmful microorganisms present semi-finished and it will not take further heat treatment, and this means that you can buy the product in which there are millions of microorganisms. Even my classmates saw as one of the workers of the plant foot is simply pushes the dough, so she did not stop working. I now wonder, she thinks that the same product can buy it a child or someone from her family ...