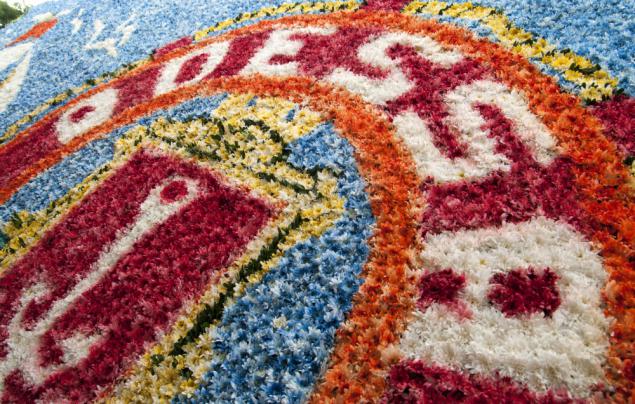 Odessa students this year are lucky enough. Not only that 1 September fell on a Sunday, so also the second highest decree of the mayor of the city announced a day off. Like it or not, and the two extra days to summer vacation - a nice thing. The joke, of course. About additional vyhodnogo.Kto Well allow such a luxury. Spent 14 September.
Well, on the Day of the City - the truth. Yet all take place. All Thai-eight million three hundred thousand hryvnia from the city budget allocated. So it is today pearl of the sea as a full hive buzzing.
By the way, founding date, according to legend, is the fact that Mr. Deribas fascinated by astrology. And the stars whispered to him that on September 2 - the most it. That was laid on that day (in the old style - August 22). And he called his Hadjibeyan.
A current name was given later. First mentioned in a document dated 10 January 1795, which allows the opening of the Empress of the salt store. And the history of the origin there are several versions:
1. On the New Year's ball (the penultimate in the life of a cancer patient Empress) Catherine tired of listening Tatar "Hadzhibey" and she invited the Greek name "Odessa».
2. Name the new city in honor of the ancient Greek city, offered Metropolitan Gabriel (he has put this word in the ears of the Empress).
3. On the issue of the availability of drinking water in the Greek inhabitants Hadzhibey said in Greek: "Acedo" - "Water is." Deribas, knowing that it is not true unfolded word and get Odes.
Ancient Greek city or port parking Odesos or Odёs translated as "city by the sea" or "city on the sea routes" and was located 40-50 km from nneshney Odessa on the left bank of the Tiligul estuary.