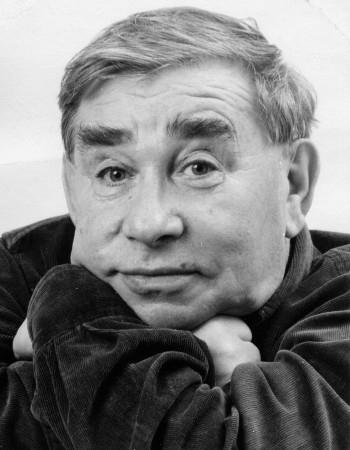 The path to glory
Strong impact on Michael Sveta had dumb cinema. Actor believes that the general view, pause, plastic can express more than words. That's why Sveta's idol was and still is Charlie Chaplin. Those eyes ... They can all read.
After graduating from the Kiev School of Music in oboe Michael Svetin went to the army. After serving, and firmly resolved that will come only in the theater, he went to Moscow.
His path to glory was long and difficult. Having pronounced data comedian Michael Svetin, however, was not accepted in any of the universities of Moscow theater - it was called incompetent, then referred to a speech defect, then a small increase.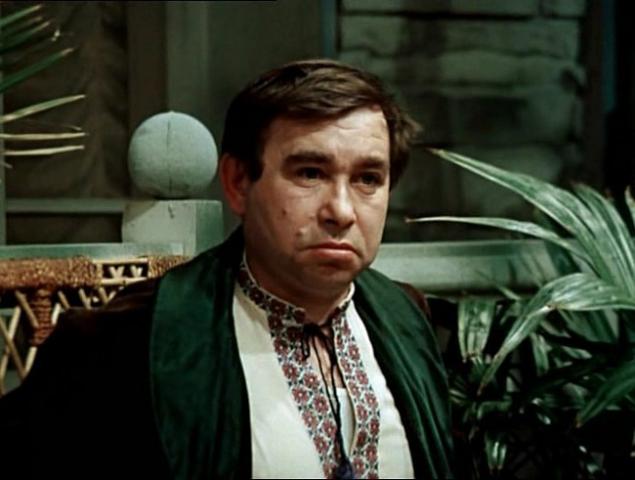 Great entertainer ...
What to do? Michael Svetin considered himself quite adult - 22, all the same! In addition was the direct, stubborn and even arrogant. And when he saw a poster of "Tours of the theater Raikin", decided to seek a meeting with himself a great entertainer. Sveta went to the hotel "Moscow", telephoned Raikin in the room. No. So called six days in a row. Then ... a miracle! Is Raikin, black-haired, gray lock the front. Picture! Blocked his way: "I want to work for you!" And he replied something like "at least three times whether you are talented, you can not take the state - only 12 people!" Svetin departed not and begged the same Raikin, he listened to it. Maestro appointment at the Mayakovsky Theater.
Prior to that, Michael Svetin in the theater never had a chance to visit. But stood up, folded the handles on the abdomen (see that entertainers are so stacked) and I started to read! Tried so hard, so grimacing, so wanted to make him laugh! Then came Raikin: "I like you, I take you to the theater students!" And so it was Mikhail Svetin actor in the support of Raikin. Practical school, it is perhaps better than any GITISa. There is no doubt, but ... Very soon there Sveta miserably expelled: the liberty to specify how to play.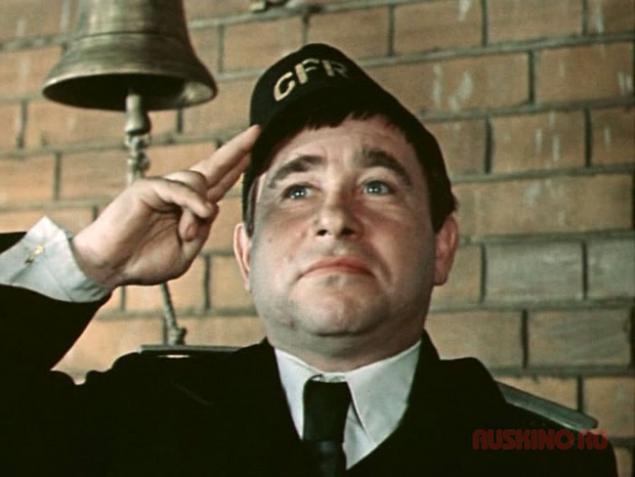 Then there were the provincial stage in the Kamyshin Petropavlovsk (North Kazakhstan), Irkutsk, Kemerovo. Finally - Penza. Once here toured Kyiv Operetta Theater, actor and settled there. It would seem, operetta, easy genre! But was expelled from the Operetta Theater, as soon as there was a national issue. Said: "Misha, you pathological on stage." Svetin pleaded: "For God's sake, do not expel, I - from Kiev, want to live and work at home».
It turned out, everything is very simple: it turned out that Sveta - Sveta's not, but ... His name was already stated in the "Sevastopol waltz". It did not help - need to remove the actor with the role and eliminate all of the troupe, so you do not say that in the theater, they say, made a branch of the synagogue.
And the thing is that the real name of the actor was Holtzman. The fact that Sveta's now such a name, blame his daughter - Svetlana. After her birth, and decided to become an actor Svetin. Actor long resisted, not wanting to do the stage name of his real name. But the fees, and the hotels asking stupid questions: "Why do you have the data in the documents do not match?". Had to "surrender».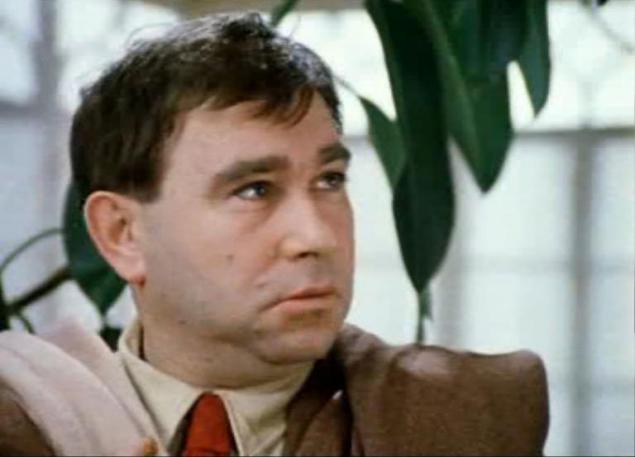 In fifty years, the actor moved to the northern capital, where he began his new "star life." Maly Drama Theatre, now the Theatre of Europe, or theater Dodin, where Michael Svetin lingered for more than 20 years playing on stage. The actor goes on foot to his home theater, as lives nearby, on the Fontanka.
Performances with his participation - "Twelfth Night", "blue sky and clouds in it" for years are in the repertory and invariably draw full houses. Each stage role actor distinguishes shine acute characteristic, outstanding semantic content, filigree craftsmanship acting technique.
As a genuine, experienced and skilled professional artist Michael Svetin has the widest range of actors colors: the bright grotesque in "Shadows" to the soulful lyricism in "Difficult People". His inexhaustible creativity neuvyadaemost and because of its exceptional gift demonstrated a benefit premiere, "Give America!", "Elephant", which has become a complete triumph wizard.
In the movie
Michael has brought fame Svetin movie. In the movie actor Michael Svetin began acting when he was in his forties. Started simultaneously in two films. It happened: once invited into two main roles. Elem Klimov called a "Agony", the role of the surname tailers Terekhov. And then Ukrainian playwright Viktor Ivanov, by the way, who directed "Chasing Two Hares", invited his painting "No fluff, no pen." Film on hunting stories Ostap Cherries, where the actor got the role of a doctor Stepan Stepanovich. Starred Michael Svetin together with a remarkable actor Nikolai Grinko. And then gone ...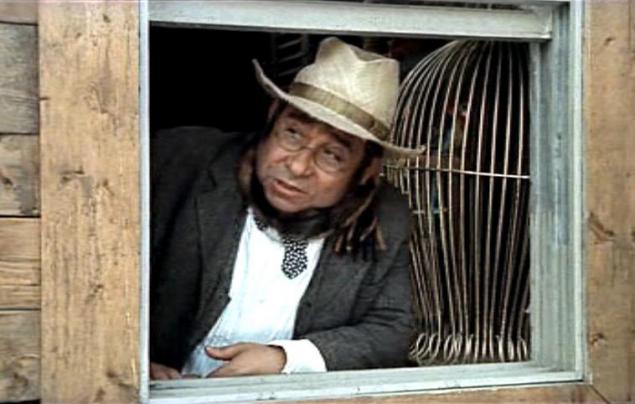 Michael Svetin often got in the present stellar role, particularly in the famous "sorcerers". The shooting took place very quietly, filmed in Odessa, right in the large pavilion studio. Nothing really funny happened, and no one expected that the result will be a success. However, director Konstantin Bromberg allowed the actors to improvise on the set - he liked many of the findings. Artists feel free and relaxed. This approach to the process of Bromberg reminded Leonid Gaidai, who for successful discoveries exhibited actor bottle. Shot "Magicians" a very long time, but the film artists worked easily. Spectator love this picture - she's kind. Svetinskaya topic there - a little man, his tragedy. Chaplinskaya such a theme, a favorite theme of the artist.
Creative activity of Mikhail Semenovich is striking in its fullness and intensity. And each new work of the artist, no matter what the field of art, it would not have been realized, reveals all the more unexpected facets of his extraordinary talent.
His characters, so different in character and habits, social and professional affiliation, granted a great ability to be good. Their emotional breadth, organic inability to anger and aggression, easy temper optimism and take roots in acting and human individuality Michael Sveta. With a good-natured smile and sincere joy wise "red clown" Artist draws his characters - naive cranks, mischievous storyteller, touching louts, cunning craftsmen - those seemingly simple and ordinary people, who holds the world. His art is creative, it is light, gives happiness. And therefore always find a grateful response in the hearts of his fans.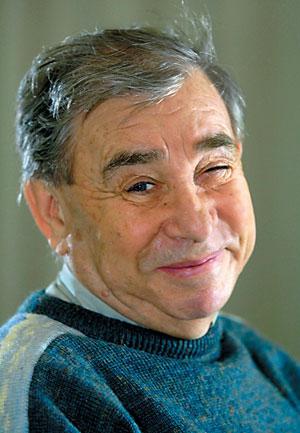 In Odessa, the actor filmed a lot. And the two films do specifically about Odessa. And all Michael Svetin filmed at the studio about twenty paintings, such as "Beloved Woman Mechanic Gavrilov," "Child in November" or "Sweets". Once the actor came to Odessa with creative meetings, lived here his relatives. Now almost no one left, many of them left.
In 2006, Michael Svetin again starred in Odessa, in the new film adaptation of "Golden Calf". Ostap there played by Oleg Menshikov, and Michael Svetin given the role of pounds. "It's one big stage. I could not refuse, even though my role - it Panikovski. Of course! Do not want anything bad to say about the director. Pound, so Pound "- says the actor.
Now Michael Svetin to the movies rarely withdrawn. But not because they do not invite - just can not see for myself the image of the "little man" and with all his soul hates "bloody" TV series. Now because the market quickly snapping up everything. Actor would like to play the role of a classical ... In the series, of course, Michael Sveta invited, but he refused, and the directors were offended. "Why should I? More than I have, they will not let me. I played in such a great movie, why should I next "Cops"? - Says the actor - and does not want to play dvadtsatiseriynyh movies, fast, fast, fast ... I would like to come up to me specifically the role that it is not flashing on the screen elderly famous artist. " Recently, however, Michael Svetin filmed in the Czech Republic, in the movie of the Kiev studio "Queen's Birthday».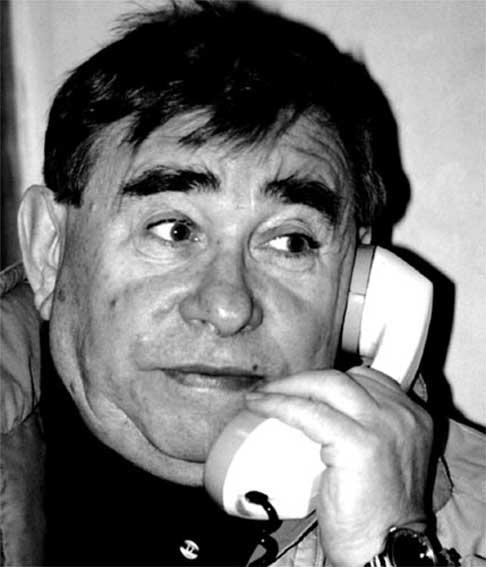 His future wife, now a serious actress of the Maly Drama Bronislava Proskurnina, Michael Svetin met Kamyshin. She was then 17 years old, it was her first season. They brought the play "shotgun wedding", where Sveta, a vile old man, chasing after her, and she cheated on him on a course of action. And now, nearly fifty years into this "shotgun wedding».
Light daughter lives in America with his granddaughter - Anna and Sasha. In-law works contract in New Jersey, a programmer. They are not on Brighton Beach live, and in the American region, the local population. Boring without them very much. "My daughter and I are very fond of each other. No one understands me as she asks. And a sense of humor in her beautiful "- smiles the actor Svetin.
Michael loves Svetin runs into small cafe to drink coffee. Who eats more not what you like, and what is prescribed diet after heart surgery: vegetables, fish, lean beef. Loves black bread, preserved from childhood desire enough to eat - at once can eat half a loaf. Michael Svetin also can not give up bacon, barbecue, coffee, a glass sometimes misses, though it is absolutely contraindicated. Never driven a car - afraid, and his wife does not allow.
Wearing a tuxedo, Michael Svetin reads Zoschenko and Zhvanetskogo on their creative evenings, which often last for more than two hours. I love to watch the news on television. Maybe writing and fantasizing, long time to play the piano and sing at the same time. Happy that it simply love.