Nominees in the 62nd annual award "Emmy» (Emmy), which will be held August 29 and will be broadcast live on TV channel NBC.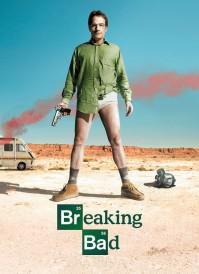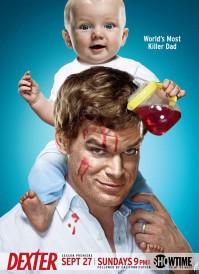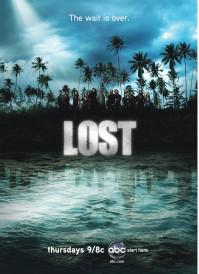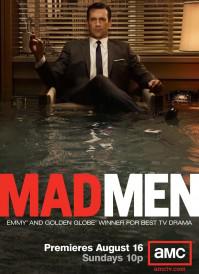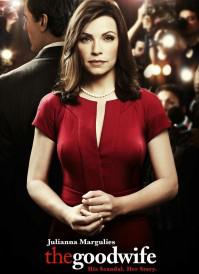 This award is often called TV "Oscar" and the name comes from the word immy, which stands for cathode tube in the first TV camera.
I would like to highlight the following nominations.
Outstanding Drama Series:
Lost
Breaking Bad
Dexter
Mad Men
True Blood
The Good Wife
Best dramatic actress:
Julianna Margulies (The Good Wife)
Mariska Hargitay (Special Victims Unit)
Glenn Close (Damages)
Kyra Sedgwick (The Closer)
January Jones (Mad Men)
Connie Britton (Friday Night Lights)
Best dramatic actor:
Jon Hamm (Mad Men)
Kyle Chandler (Friday Night Lights)
Bryan Cranston (Breaking Bad)
Hugh Laurie (House M.D.)
Michael C. Hall (Dexter)
Matthew Fox (Lost)
Best Dramatic Actor:
John Slattery (Mad Men)
Aaron Paul (Breaking Bad)
Martin Short (Damages)
Terry O 'Quinn (Lost)
Michael Emerson (Lost)
Andre Braugher (Men of a Certain Age)
Best Drama Actress:
Sharon Gless (Burn Notice)
Christine Baranski (The Good Wife)
Christina Hendricks (Mad Men)
Rose Byrne (Damages)
Archie Panjabi (The Good Wife)
Elisabeth Moss (Mad Men)
The best a guest actor in a drama:
Beau Bridges (The Closer)
Ted Danson (Damages)
John Lithgow (Dexter)
Alan Cumming (The Good Wife)
Dylan Baker (The Good Wife)
Robert Morse (Mad Men)
Gregory Itzin (24)
Better invited actress in a drama:
Mary Kay Place (Big Love)
Sissy Spacek (Big Love)
Shirley Jones (The Cleaner)
Lily Tomlin (Damages)
Ann-Margret (Law & Order: Special Victims Unit)
Elizabeth Mitchell (Lost)
Best comedy series:
Glee
Modern Family
Curb Your Enthusiasm
Nurse Jackie
30 Rock
The Office
Best comedy actress:
Lea Michele (Glee)
Tina Fey (30 Rock)
Toni Collette (The United States of Tara)
Julia Louis-Dreyfus (The New Adventures of Old Christine)
Edie Falco (Nurse Jackie)
Amy Poehler (Parks and Recreation)
Best comedian:
Larry David (Curb Your Enthusiasm)
Alec Baldwin (30 Rock)
Matthew Morrison (Glee)
Steve Carell (The Office)
Jim Parsons (The Big Bang Theory)
Tony Shalhoub (Monk)
Best Comedy Actor:
Chris Colfer (Glee)
Neil Patrick Harris (How I Met Your Mother)
Jesse Tyler Ferguson (Modern Family)
Jon Cryer (Two and A Half Men)
Eric Stonestreet (Modern Family)
Ty Burrell (Modern Family)
Best Comedic Actress:
Jane Lynch (Glee)
Kristen Wiig (Saturday Night Live)
Jane Krakowski (30 Rock)
Julie Bowen (Modern Family)
Sofia Vergara (Modern Family)
Holland Taylor (Two and A Half Men)
The best a guest actor in a comedy:
Mike O'Malley (Glee)
Neil Patrick Harris (Glee)
Fred Willard (Modern Family)
Eli Wallach (Nurse Jackie)
Jon Hamm (30 Rock)
Will Arnett (30 Rock)
Better invited actress in a comedy:
Christine Baranski (The Big Bang Theory)
Kathryn Joosten (Desperate Housewives)
Kristin Chenoweth (Glee)
Tina Fey (Saturday Night Live)
Betty White (Saturday Night Live)
Elaine Stritch (30 Rock)
Jane Lynch (Two and a Half Men)