No matter how hard to convince comedians, that humor, he is one and universal, agree, British humor is not similar to American or French. This is especially clearly can be seen in film and on television. I guess you probably heard or maybe watched has become a cult "Jeeves and Wooster" or "Bookstore black". Well, what about innovations? Introduce you to a good British TV series, shot over the last few years.
Episodes, 2011 — ...
5 seasons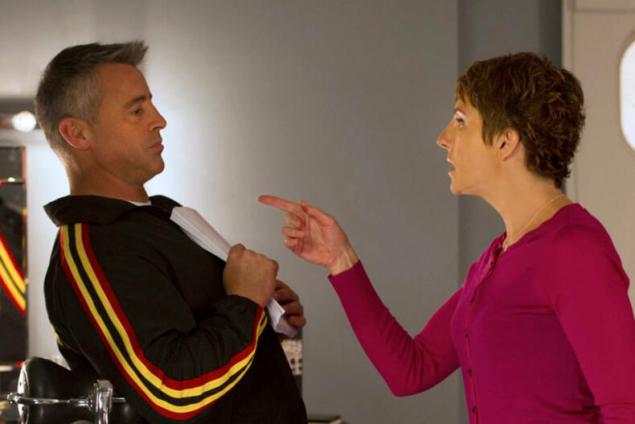 In truth, the series is American-British, and if you know Matt LeBlanc, of course, understood that. It all starts with the fact that British writers, and part of a couple — Sean and Beverly are invited to adapt his series in the United States. In Hollywood telebase offered the lead role of Matt LeBlanc (Yes, the actor plays essentially himself) that the success of the show does. This is a series that requires acceleration, so if the first couple of episodes you don't understand, like it or not, a little patience. Not for nothing did him a Golden globe for best actor. And it's probably the only series where Los Angeles was reproduced in London, and not Vice versa.
Notes of a young doctor A Young Doctor's Notebook, 2012 — 2013
Season 2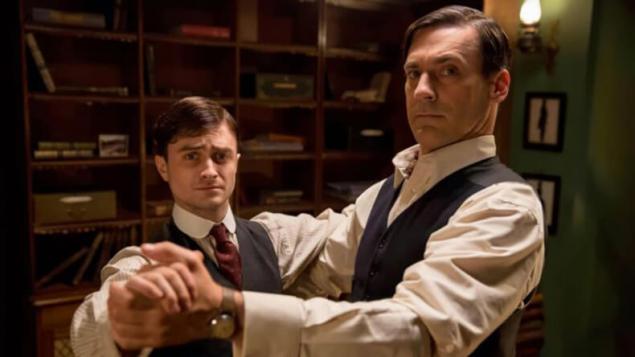 If you are not too familiar with the story of the life of Mikhail Bulgakov, this mini-series will be for you well, very great revelation, because he filmed on the eponymous cycle of novels, which are largely autobiographical. So, it's a revolutionary time, a young doctor is sent to a God forsaken village somewhere in the Russian hinterland to treat local residents. Immediately warn, the humor here very well, is black and acting tandem very good well — Jon Hamm, known to you on the "Mad men" and Daniel Radcliffe, who proves he's an actor not a single role.
Baby Moon/Moone Boy, 2012 — 2015
Season 3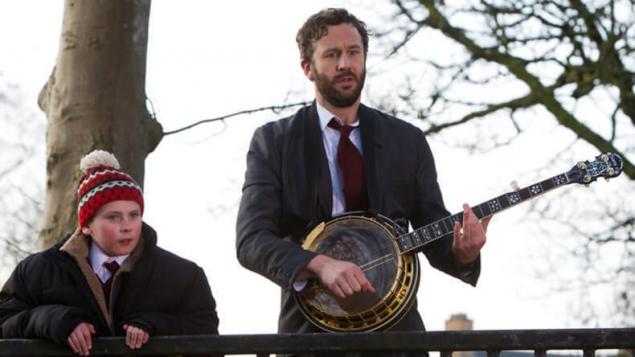 "Baby moon" — a funny almost autobiographical sitcom, devised by lead actor Chris O Dowd. In the series, he plays Sean, the imaginary friend of 11-year-old boy Martin Richard moon, the youngest child of an ordinary Irish family living in a small provincial town. This bearded man is the imagination and helps the boy to overcome life's difficulties, because children like it, I understand not all.  
Treasure hunters/Detectorists, 2014 — ...
Season 2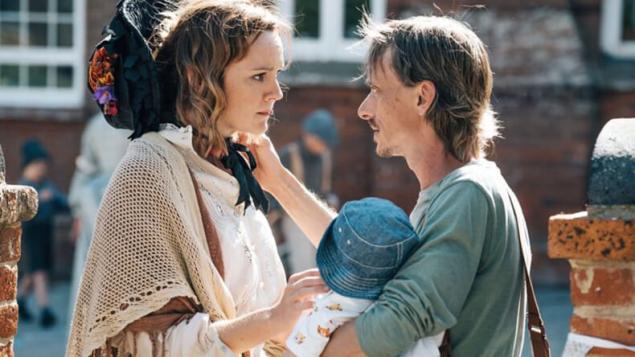 There is a category of people which do not feed bread — the personal plane I want to build, Atlantis to find, on top of the world dream on the bike to climb. The main characters Andy and lance were. They — the Rangers, who hope that someday they get lucky and their names and findings will be included in the annals of history. But when they cross the road major local archaeological community, have to make a choice — to give up the dream or try to resist them. Unobtrusive humor, unconventional plot, cinematography, pleasing to the eye, is all about "treasure hunters" series, which we do almost nobody has heard of.
Disaster/Catastrophe, 2015 — ...
Season 2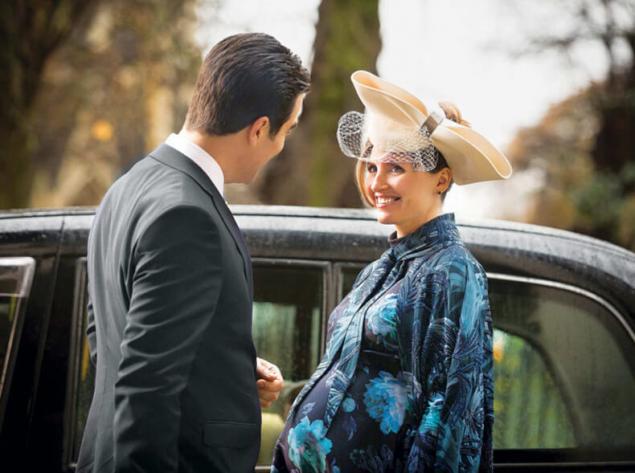 A chance meeting in a bar irishwoman Sharon and American Rob turns out to be a hot week. In the end, when saying good-bye to each other said, is that Sharon is pregnant. But they had long been for 16 years, so there will be no crying, unnecessary drama, and superficial romance. But replace them with a lot of humor, frankness and cynicism. Besides, the characters converge in one — it's the perfect time for them to change something in your life. Two seasons of six episodes, excellent acting and a good sense of humor (if you don't mind swear words) — it's all a "Catastrophe". But watch out with children definitely not recommended.
Flybag/Fleabag, 2016 — ...
Season 1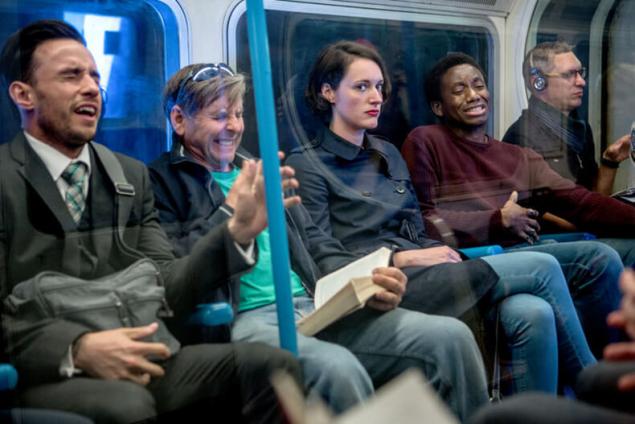 "Fleabag" — the tragicomedy that is over six series and two and a half hours and you could laugh and make you cry. The main character, Fleabag contains a café, which is on the verge of ruin, is constantly quarreling with her boyfriend, hardly supports the already shaky relationship with the family, and strange, provocative and irresponsible. But with each series the picture is flipped, because in reality, the heroine is trying to cope with depression and a terrible feeling of guilt for the tragedy. And as often happens in British cinema, humor and the comic scenes are quietly fade away, giving place to a drama.
Flowers/Flowers, 2016 — ...
Season 1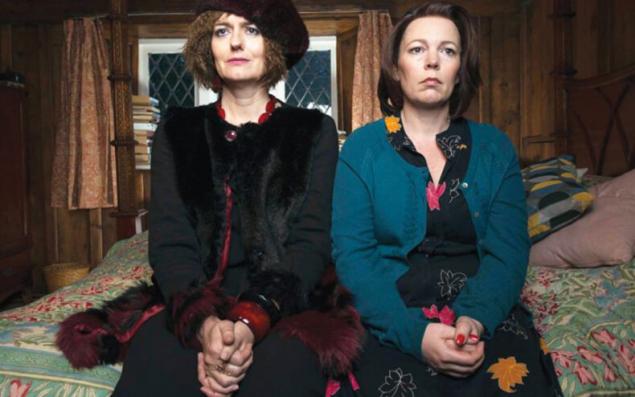 This mini-series you can find under the title "Flowers", which is correct, because it is the surname of the main characters. Here is a very unusual family with cockroaches. Mother Deborah is a teacher in a music school that can't imagine life without art. Father Morris is working on creating children's literature. They have two children, whom they try to give only the best, twins Emma and Donald. Do not expect this series of laugh every second, it's still not a sitcom and a dramedy, and a mix of clear, bright colors and the wonderful Olivia Coleman, familiar to many for the TV series "Broadchurch".
Mom/Mum, 2016 — ...
Season 1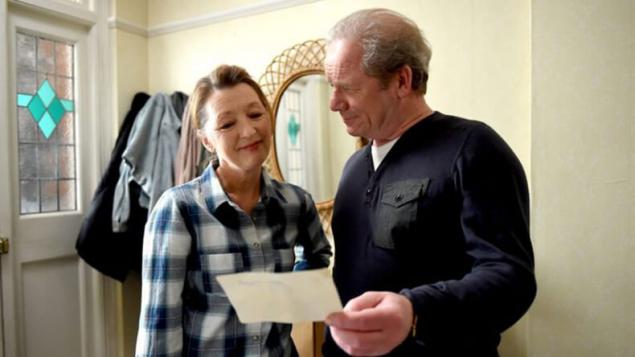 The six-part BBC "Mama" tells the story of a woman named Katie. She lost her beloved husband, life seems dull and meaningless, and from relatives special support can not be expected. And then there's my son is changing in his personal life — he falls in love with the incredibly stupid and useless girl (which, believe me, will provide you a few fits of laughter). But the main character is above all praise and you may say, has this superpower — iron patience.
Darrell/The Durrells, 2016 — ...
Season 1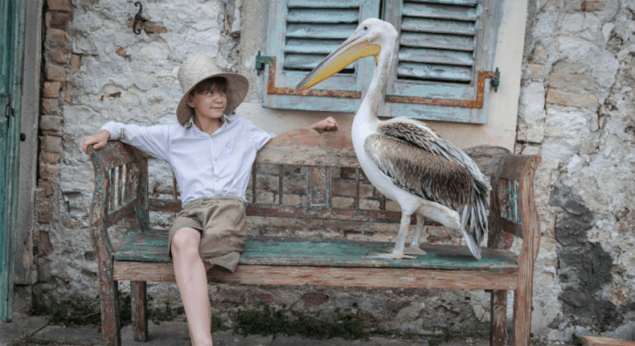 Family Comedy series, warped on the autobiographical works of English naturalist, writer and founder of the Jersey zoo, Gerald Durrell. In 2005, the British shot the feature-length film, ten years later and the series. All events that occur in it, takes place in 1935. It all starts with the fact that the family of Darrellom decides to leave the rainy and cloudy London and go in search of a better life on the Sunny Greek island of Corfu.
With love, Nina Love, Nina, 2016
Season 1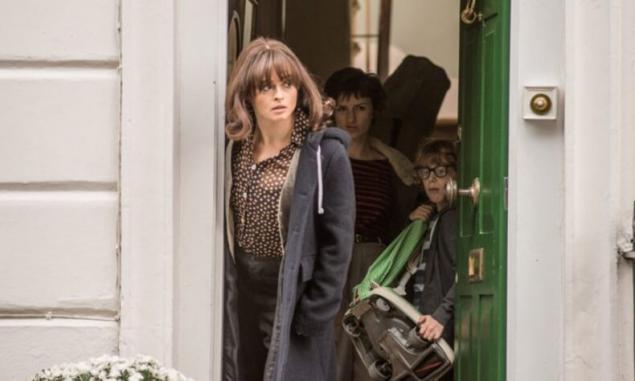 The series was filmed based on the bestselling British writer Nina Stibbe. All events take place in 1982 in London: a 20-year-old girl, Nina arranged a babysitter in a family of successful editor Georgie to look after her two mischievous sons, who at first flatly refuse to accept a new nanny. In his letters home to Nina describes their adventures and everything that's going on in this house — for this reason the series got its name. The main role performed by actress of the series "Game of thrones" faye Marsey, and the lovely Helena Bonham Carter. published  
What to watch tonight: the 16 films in 2016, which you will enjoy30 best romantic movies of all time
Source: womo.ua/11-britanskih-serialov-s-takim-zhe-osobyim-britanskim-yumorom/