The award ceremony of the "Emmy" attracts not only fans of TV series, but also all those with interest looks at images of the stars on the red carpet. Of course, the beautiful actress and other celebrities in evening dresses - the main decoration of the ceremony. To them, even before the start of the distribution of awards handed out fashion critics 'awards' for a successful or a failed image.
Let's look at those stars whose beauty-images were the best on the Prize "Emmi- 2014».
Sarah Hyland this week shows a gorgeous beauty-image after another. On the "Emmy" actress appeared with a simple, but very elegant hairstyle, which many would describe as a "bunch of ballerinas." Stylist Sarah removed all the hair from her face, thereby focusing on an immaculate eyebrows actress. Unobtrusive Smoky Aes in chocolate tones isolated eye, but do not look heavier. Lip was chosen beige lipstick dense texture. Earrings organic bows steel finishing touches.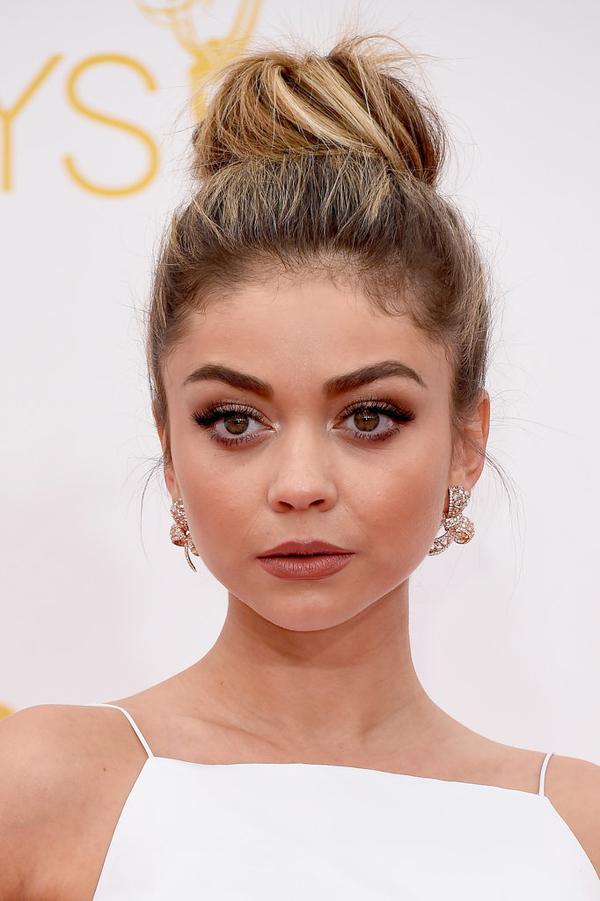 Flawless skin tone Kerry Washington deserves special mention. Makeup artists have focused on the expressive eyes of the actress with the help of shimmering gray-blue shadows. Neatly combed brush eyebrows, a little blush on the cheeks and lipstick nyudovaya brilliantly completed the image of a star.
Kerry gave the hair volume at the roots and put parted.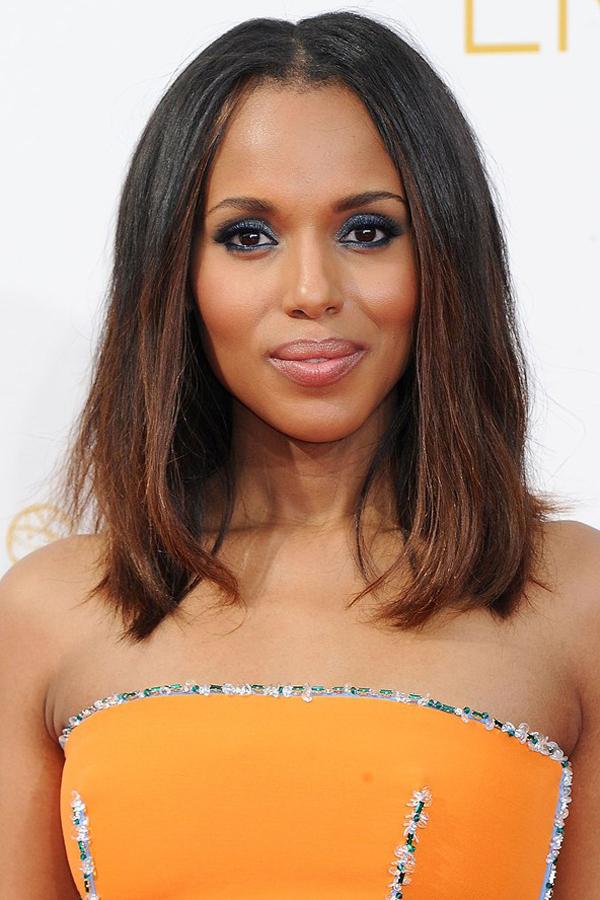 Claire Danes opted for red and made the right decision. Claire took her hair in a low bun, thinned hair strands carelessly released. Simple installation harmoniously complementing red lipstick, echoing the color of the dress, and the eyes, penciled black "arrows».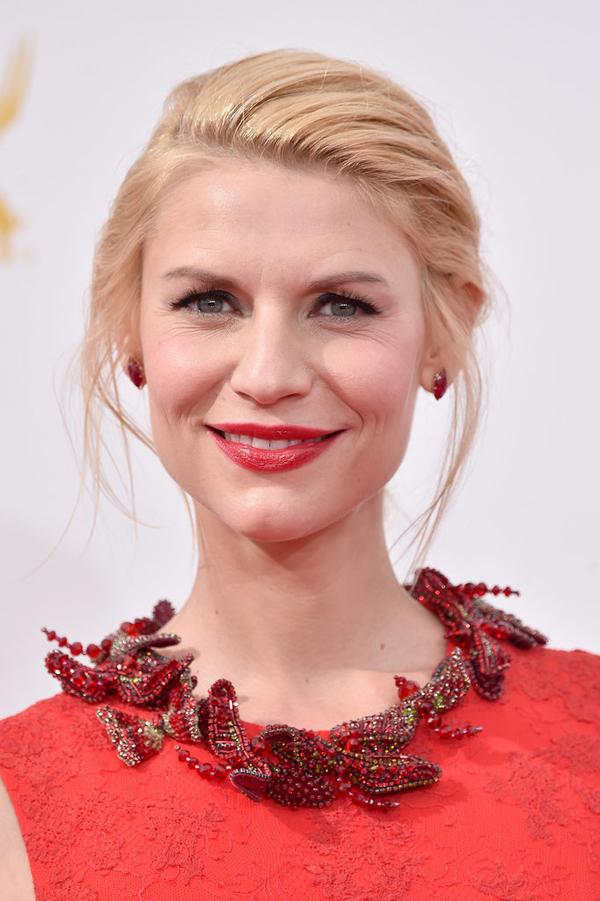 Dazzling smile Julia Roberts - the main weapon of beauty actress. However, stylists and Julia this time did not disappoint. To do this, the actress came out with honey, slightly tousled curls that looked spectacular in a duet with the blue dress from Elie Saab. Makeup Julia - light, summer: beige lipstick, blush and warm shade black eyeliner.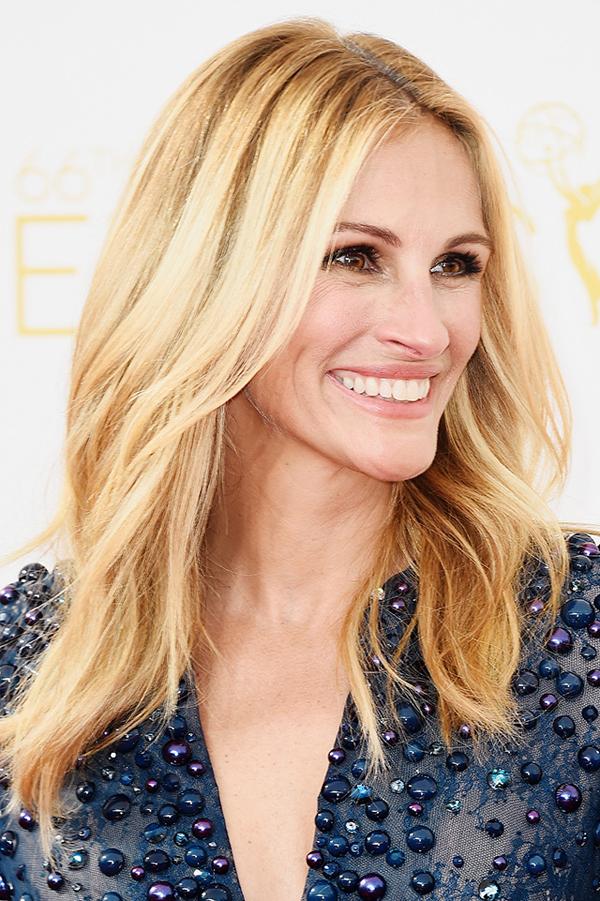 Halle Berry in the evening looked dazzling. For this output Berry chose pink makeup in cold tones. Even skin tone and peach blush laid the foundation make-up. For eyes actress chose a fashionable this season brown matte finish and has made up eyelashes thick black ink. Lip gloss shade Holly nakrasili "dusty rose". Hairstyle star, despite its apparent simplicity, the result of hard work of the master.
"Icing on the cake" were long earrings with stone lavender hue.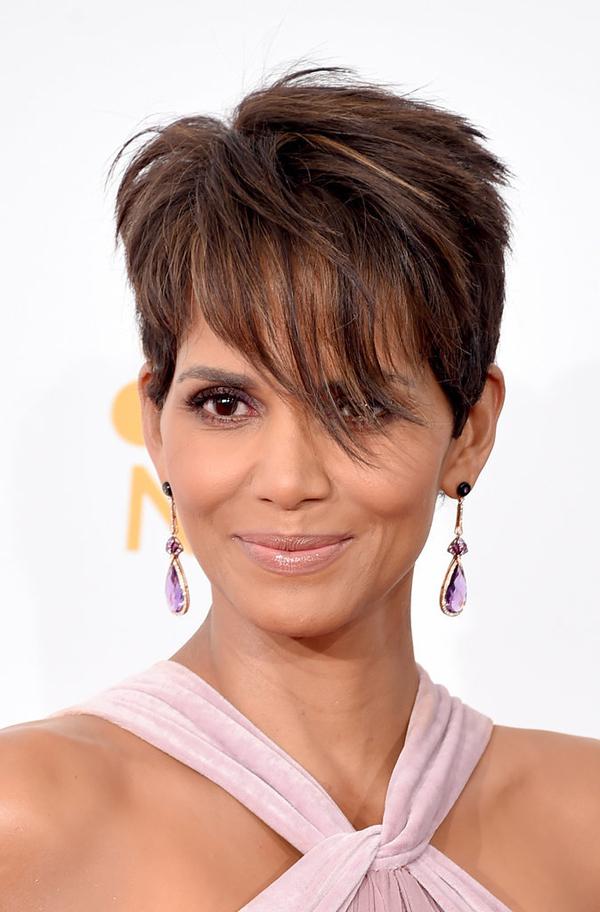 Make-up Hayden Panettiere on the "Emmy" was designed in cool colors: dark gray Smoky Aes, brown eyebrows, pale pink blush, and lipstick color coincides with the natural pigment of the lips. Hayden hair curled into ringlets and put in a high volume hairstyle that will decorate a thin hoop with small stones.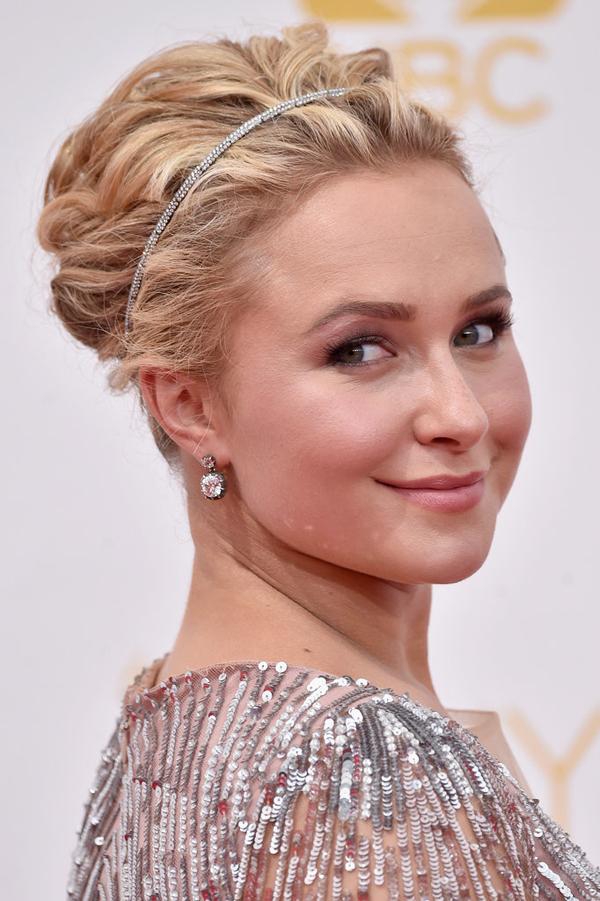 Kate Mara showed perfect uneven bob, laid on a natural manner that the actress is not the first time used to exit "in the light." Lips actress caused pearl peach lipstick and dark eyes summed circuit. It's simple and very expressive.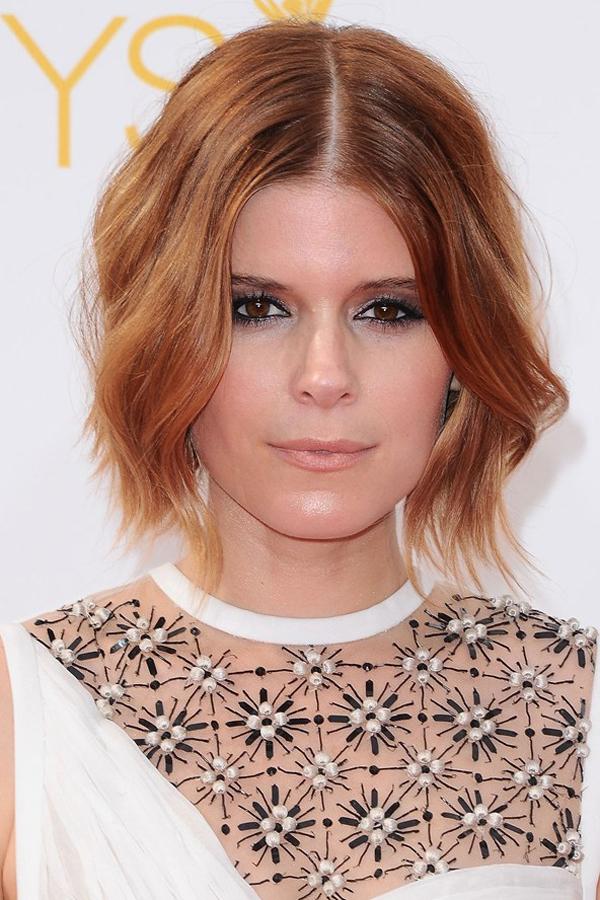 Sofia Vergara is proud to once again demonstrated its thick and shiny hair that is only slightly curled at the tips. Fluffy false eyelashes added expressive look, make-up artists eye contour slightly summed brown. Shade white smile was designed perfectly matched red matte lipstick.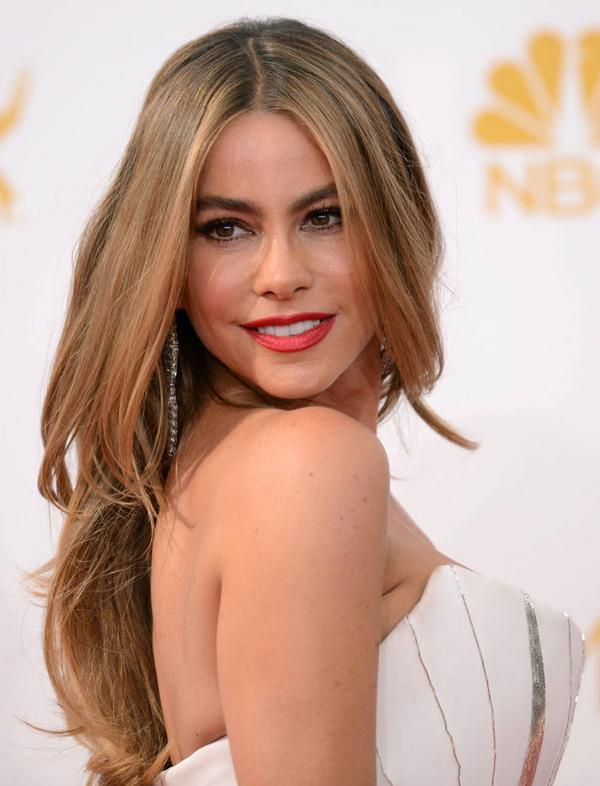 Christina Hendricks - she marked. Why are only its luxurious shapes and fiery red hair. Leaving the retro-styling for the series "Mad Men" actress chose natural waves, separated by parting. Makeup actress was carried out in the most natural tones: Lip - gloss peach shade on the eyelids caused bronzing shade, nakrasili lashes black mascara and a light blush on the cheeks tinted soft snow-white skin.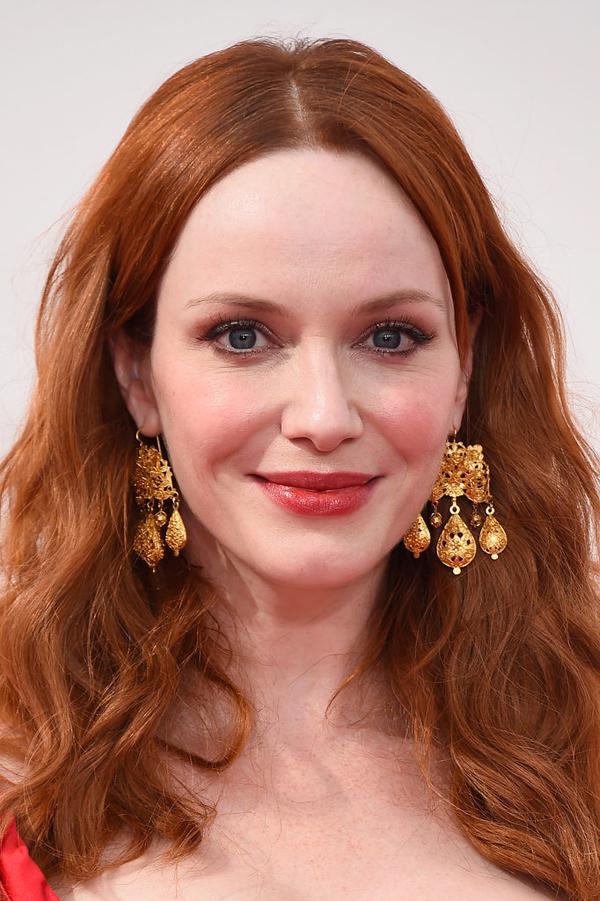 Heidi Klum at this time there were no experiments: a model section of hair parted in the middle, her hair tucked neatly large waves. In the make-up make-up artists have focused on the eyes with shimmering brown shadow and false eyelashes. Pale pink lipstick and blush peach finished image of the famous model.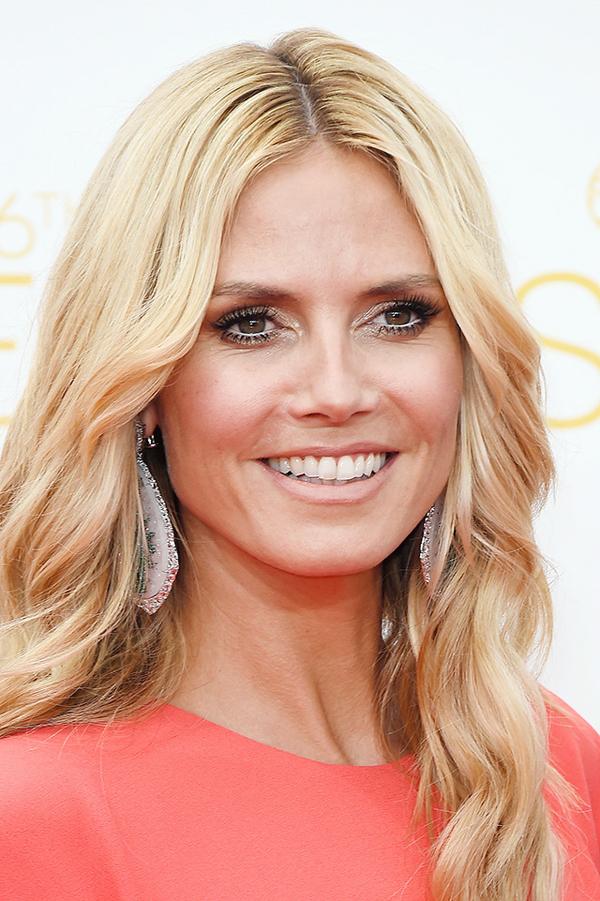 Lizzy Caplan picked up a dress from Donna Karan strict bun. Combed and clean hair in a tight bun, combined with softer smokey-eyes in chocolate tones - a win-win for publication. Lipstick - caramel color.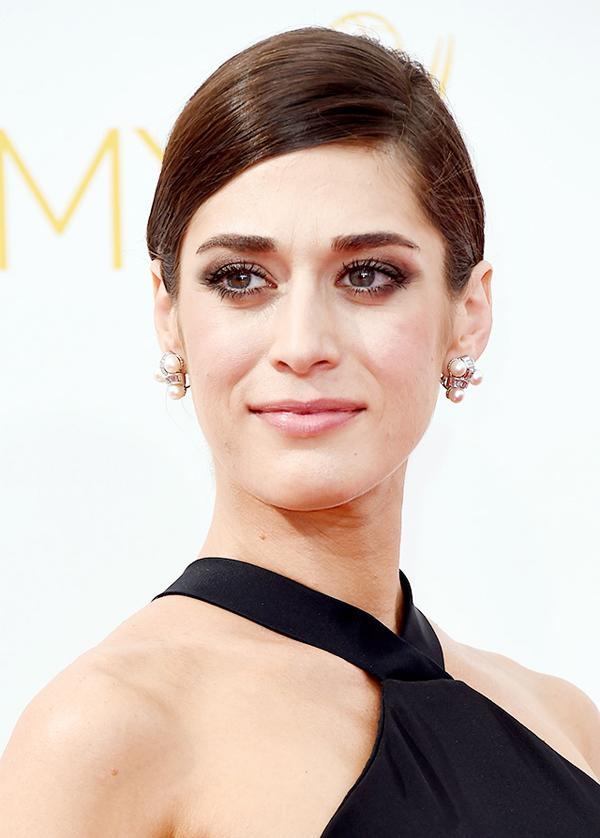 Despite the fact that the image of Gwen Stefani has been criticized (ostensibly the star looks like a clone of Donatella Versace), I personally this image Gwen seemed worthy of attention. The singer stepped back from their favorite beauty receptions and bright scarlet lipstick instead chose gloss cherry hue. Eyes Gwen decorated false eyelashes and smoky eyes in soft shades of brown. With perfectly straight platinum hair Gwen Stefani looks just exactly like pattern with autumn display Versace.