Council of Fashion Designers of America awards handed out at the ceremony CFDA Fashion Awards, which is called the "fashion Oscar." And, of course, the famous fashionista responsibly approached the choice of costumes and creating images. Consider the 10 most striking images of beauty stars.
Blake Lively chose a flirty style of the 70s, which has been recreated with the help of hairstyles with fleece, satin ribbon and large curls. The make-up actress put emphasis on the lips by a light pink color. Eyes stressed using eyeliner and black mascara. A light touch of blush completes the image of beauty.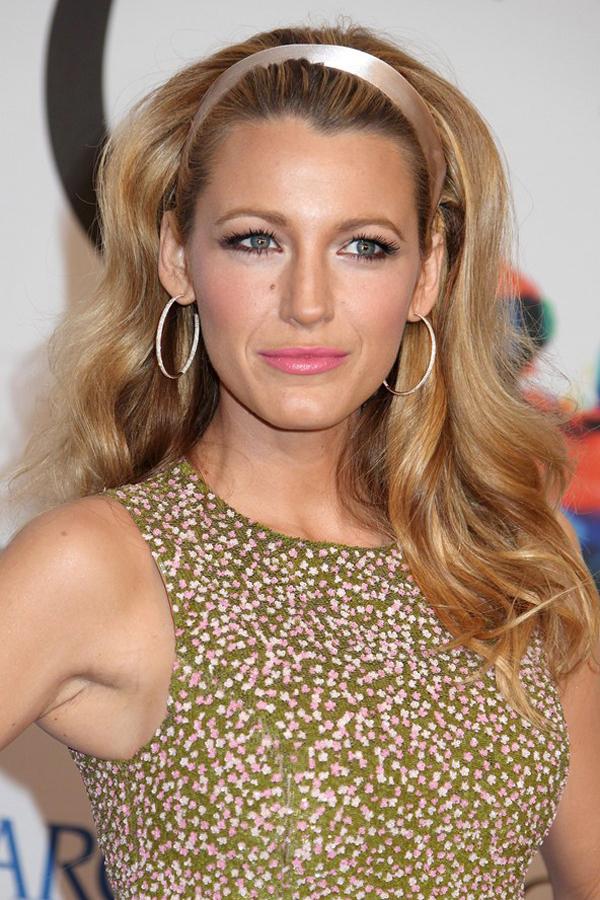 Rihanna chosen for the ceremony bright makeup: a thick smoky eyes with liquid silver-gray shadows and long black lashes set off the color of the eyes. Bright eye make-up lipstick trimmed Flesh Tone. Completed beauty image shimmering scarf on her head - in the tradition of the 70s.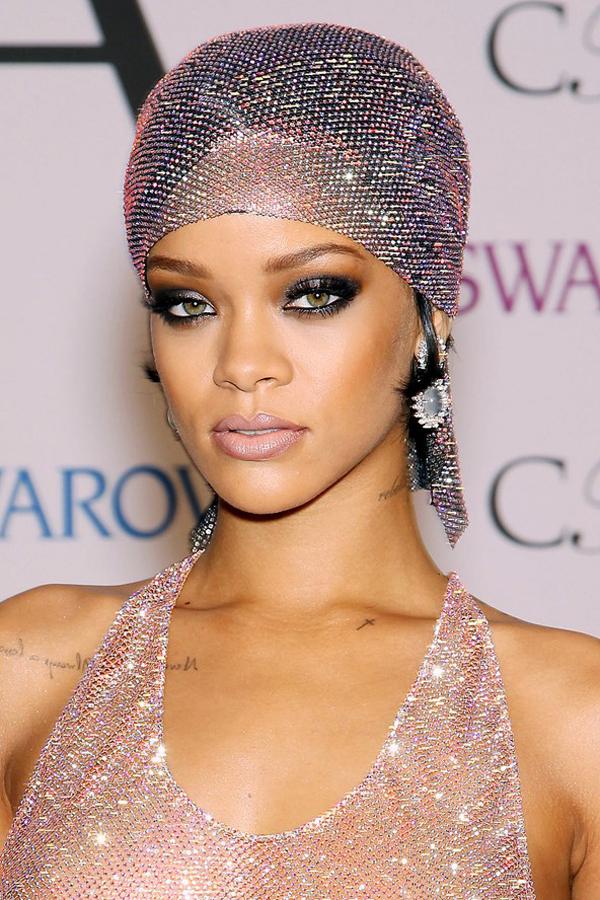 On the red carpet in New York, Alessandra Ambrosio has demonstrated mastery of creating elegant image: Low beam with a sleek parting, makeup palette nude. The model is also used makeup bronzer powder that gives a person the light shine, and lip gloss shade of coral favorably emphasized bright color dresses.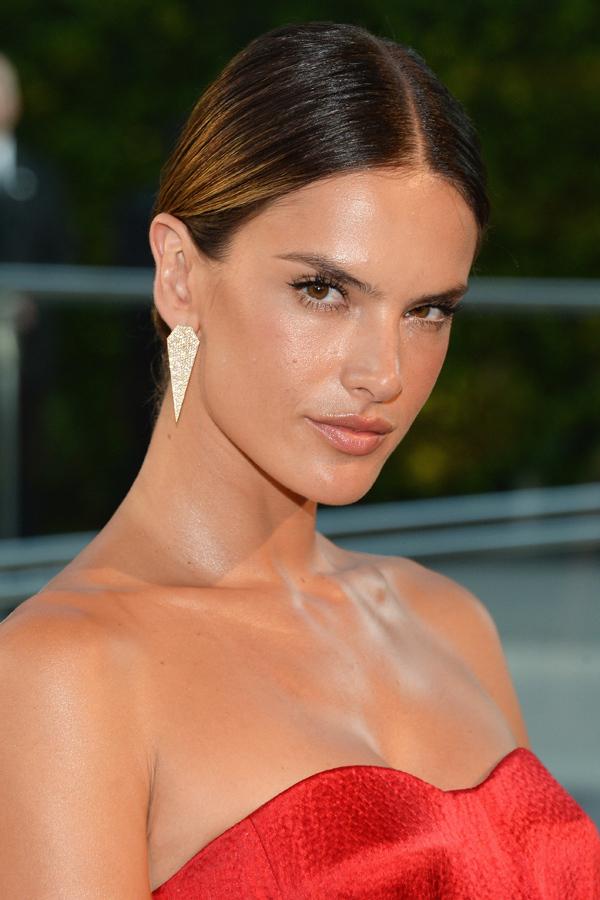 Top model Coco Rocha chose the Gothic image. A little mystic style Coco emphasized extravagant hat, saturated retro arrows and trendy wine lipstick.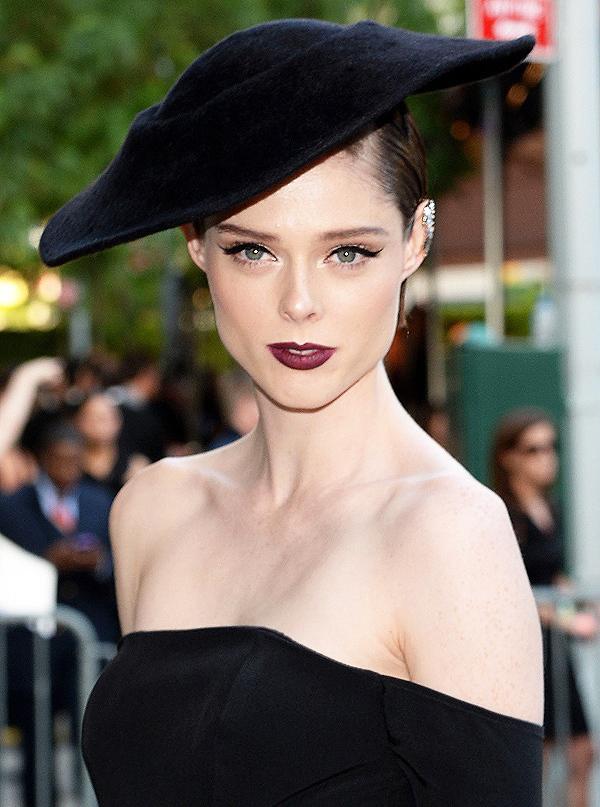 Emmy Rossum made a rather complicated hairstyle - the composition of the low beam, braids and strands "ripple". But the make-up has remained true restrained tones. The actress stressed eyes gray shadows with sparkles. Perfect skin tone and matte lips complement the image.
Sophia Bush chose traditional makeup for themselves: brown shadows, eyeliner and lengthening mascara. An interesting contrast added brick lipstick shade, which became the only bright spot as the meykapa and image as a whole. Hairstyle actress is an air locks on side parting.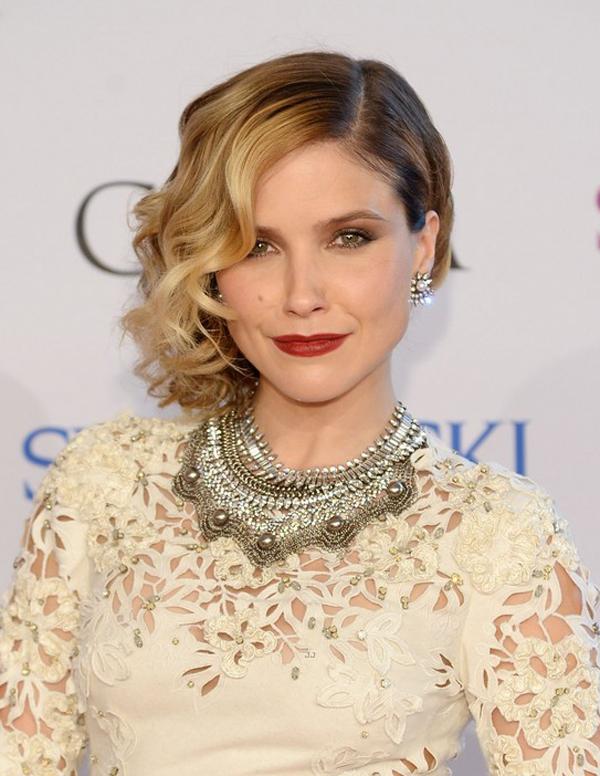 At CFDA-2014 Joan Smalls has demonstrated a new image - graded bangs went perfectly oblong face model. Joan drew attention to the brown eyes with the help of lilac shadows, perfect skin tone with a slight blush and lip gloss nude shade finished image.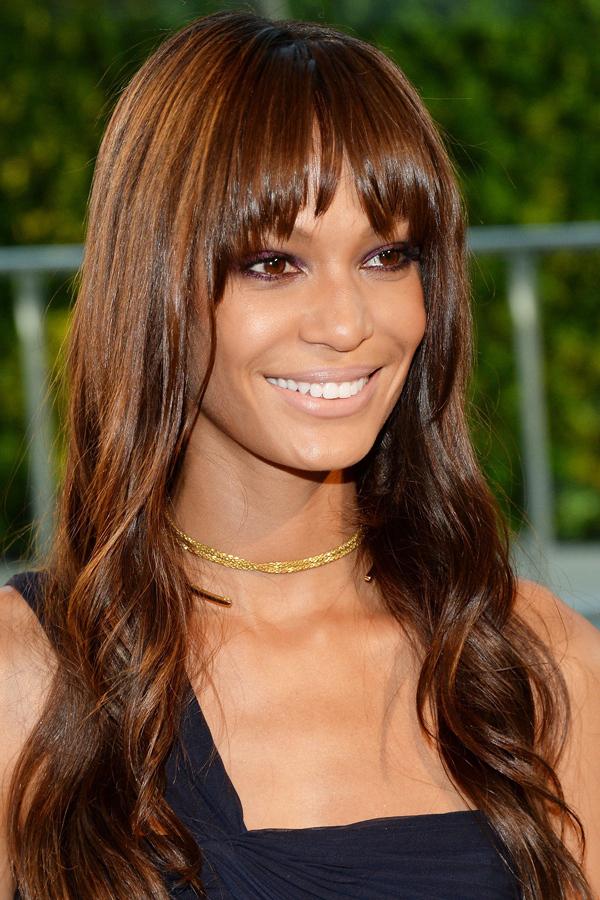 Young Mom - Actress Olivia Wilde - choose makeup in warm colors: radiant skin, light chocolate eye shadow, lip gloss shade of carrot. Olivia's Hairstyle - flowing hair, arranged in a feminine curls.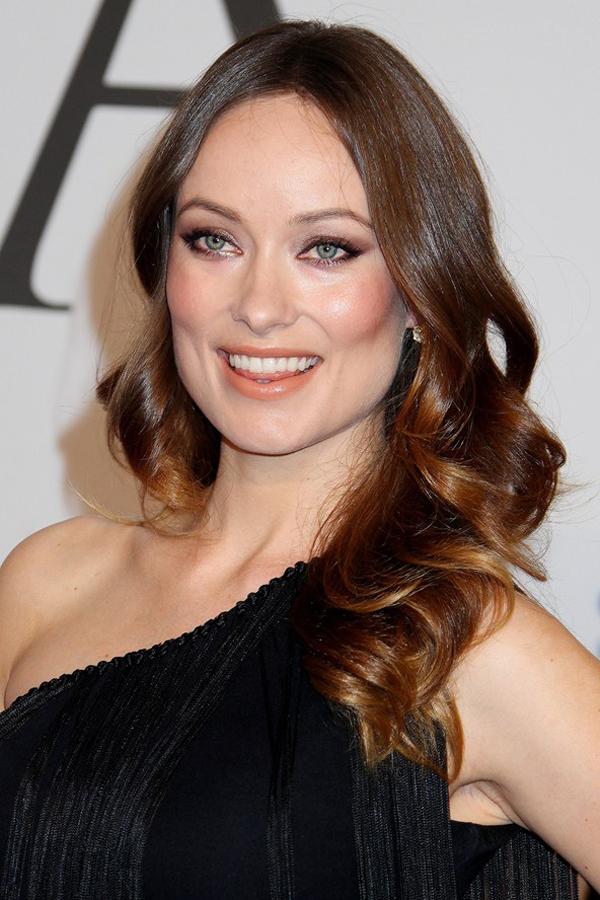 Naomi Campbell has chosen hairstyle a la "The Little Mermaid" - long hair, light waves that flowed over her shoulders and back of the model. Flickering shadows, soft lip gloss - is at a premium CFDA-2014 Naomi looked pretty romantic.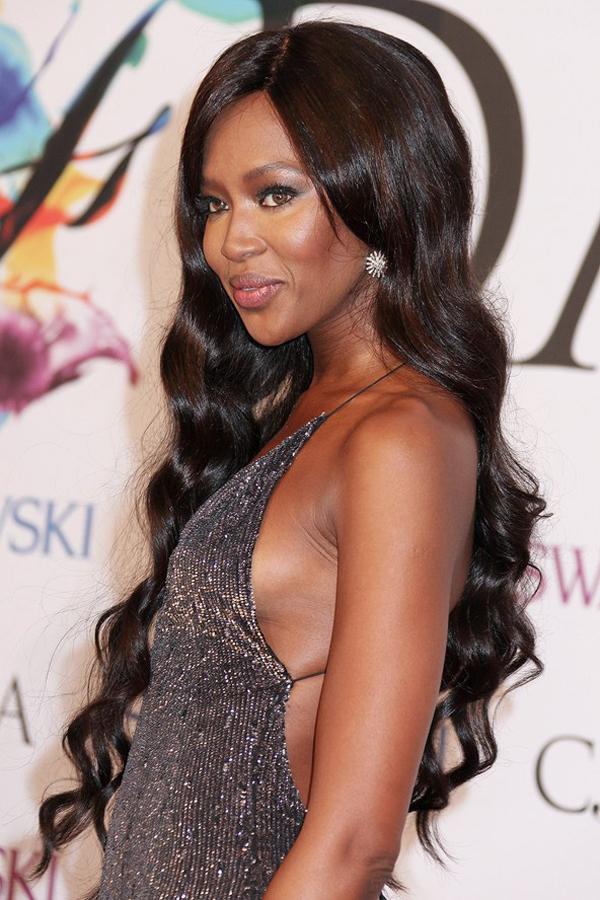 Lupita Nyong'o pleased fans striking manner. The blue and pearl shadows have created an unusual eye makeup. Lip Lupita chose carrot lipstick, which has repeatedly flaunted in public. Special attention is worthy hairstyle star: despite short haircut, stylists actress comes up with new variations for laying.