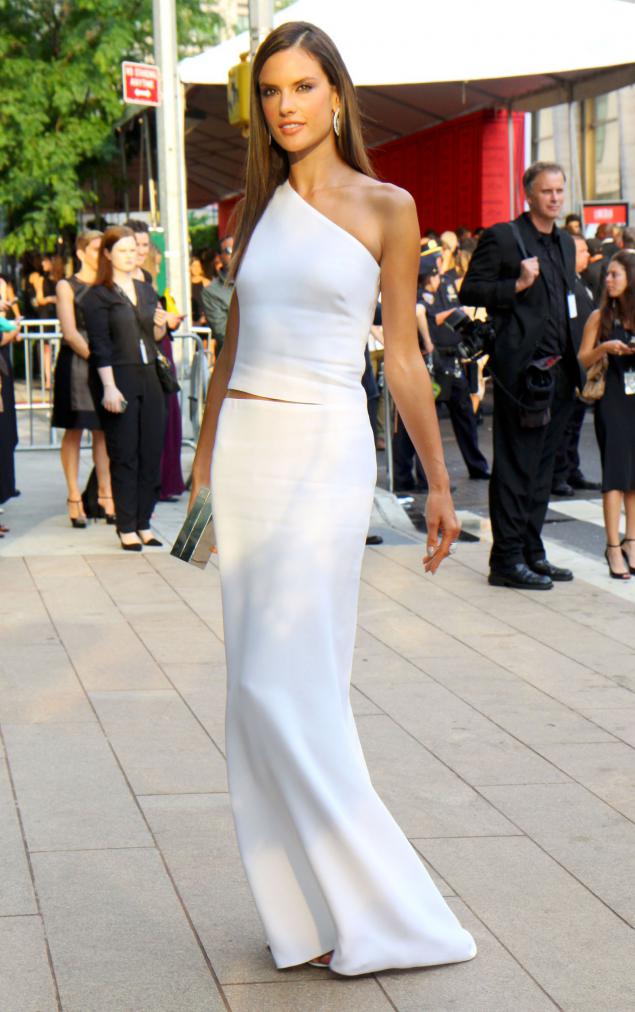 June 3 in New York Linkoln center ceremony was held the prestigious CFDA Fashion Awards 2013.
The so-called fashionable Oscar traditionally gathered all the brightest representatives of the fashion industry.
Many of the guests of the ceremony wore dresses from designers nominated for the award. So, actress Nicole Richie chose a gold dress Marc Jacobs, and model Karolina Kurkova wore shiny shorts and top off your favorite designer Michael Kors (Michael Kors). Supermodel Miranda Kerr came in a dress from the duo Proenza Schouler (Jack McCollough and Lazaro Hernandez), who, as it turned out later, won the top award of the evening - Best designer of women's clothes.
Tom Brown took the statuette in the category "Best menswear designer", and Phillip Lim - the award for the best accessories.
Tim Blanks won Media Award named Eugenia Sheppard and Erin Beatty and Max Osterveys of Suno - Swarovski Award for womenswear design. Swarovski Award for the design of men's clothing and accessories have got the best duo respectively Tao And Chow and Maxwell Osborne of Public School and Pamela Love.
Vera Wang received the Award Jeffrey Bean "For contribution to the development of fashion" from the hands of Ralph Lauren and Ethan Hawke presented the prize to the Board of Directors costume designer Colleen Atwood, praised her work in the thriller "Gattaca».
Honorary guest of the ceremony was the former first lady and US Secretary of State Hillary Clinton, who presented the award Founders Award named Eleanor Lambert Oscar de la Renta. Accepting the statuette, the designer wished Mrs. Clinton took office in 2016.
And finally, Jessica Chastain handed Givenchy creative director Riccardo Tisci the award for "Best Overseas Designer of the Year", which touched him deeply. "My dream has come true - he admitted. - You know, I'm Italian and from childhood was fascinated by America. Gain recognition in this country ... - for me it was the greatest gift of his career ».
By the way, this year, a member of the Guild of CFDA Fashion Awards was the Evelina Khromtchenko, received an invitation from the leaders of the Council of Fashion Designers of America, Diane von Furstenberg and Steven Kolb. She, along with other fashion experts participated in the selection of winners CFDA Fashion Awards 2013.