Show Supermodel Victoria's Secret, Alessandra Ambrosio (Alessandra Ambrosio), together with his personal trainer Leandro Carvalho will show a set of exercises for buttocks. Learn how to train a model!
Brazilian supermodel Alessandra Ambrosio (Alessandra Ambrosio), one of the "Angels» Victoria's Secret (Victoria's Secret), began in 2008, the 2nd of the 99 most desirable women in the world.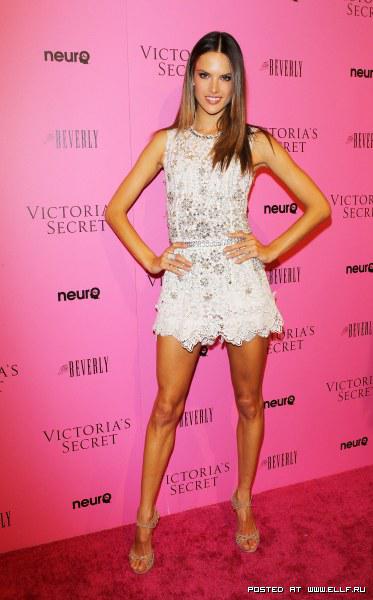 She is in great physical shape, as trains regularly and surfing. With the growth of 177 cm Alessandra weighs 51 kg, the volume of her breasts and thighs as well as - 86 cm, waist - 61 cm.
Along with his personal trainer, who developed it for this set of exercises, Supermodel Victoria's Secret (Victoria's Secret) show a remarkable exercise for the buttocks.
The order of execution of the training model of Victoria's Secret:
First of all, we perform the workout. This is very important - before each workout you should do some workout! Move along to the rhythm of the dance Alessandra!
To perform this exercise, you need to put on your feet thick gum that will create resistance, and also just a dance.
The third exercise of capoeira (Brazilian martial art), which will make your buttocks plump and elastic, says Leandro Carvalho. Begin to perform it slowly, gradually increasing the tempo with each repetition.
Put on ankle weighting, if any, and execute the fourth exercise.
And the last exercise is done lying on your side, as with the weighting, 20 times on each leg.
Repeat each exercise as many times as you can, exercise regularly, and soon your buttocks are all envious!