32-year-old model Alessandra Ambrosio is back with yoga classes in Los Angeles. Ambrosio after the birth of two children, carefully follow the figure, the model section attends yoga and fitness. Looking at Alessandra Ambrosio, sometimes you want to feed it, but those are the harsh laws of the modeling business than you thinner, so you are more in demand.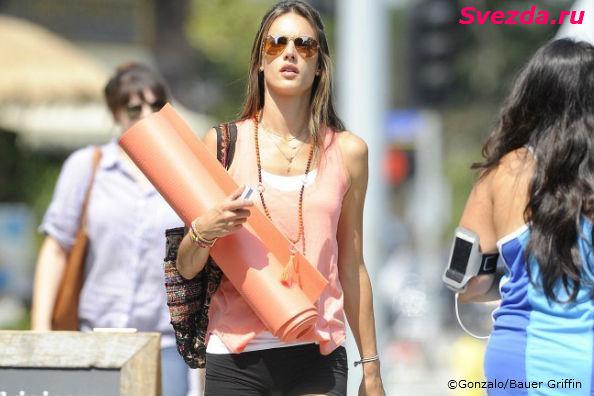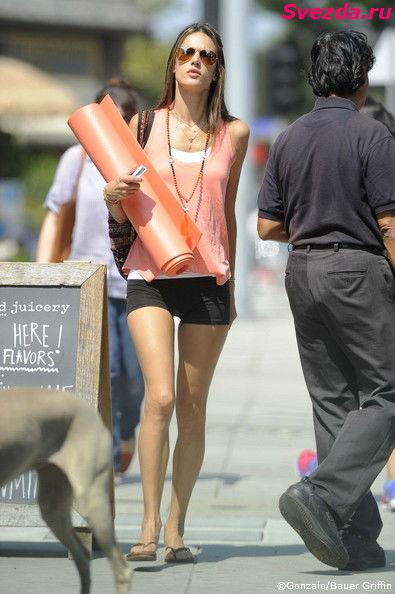 Alessandra is known around the world, thanks to the brand of underwear "Victoria's Secret". Brazilian super model is also collaborating with the world's fashion houses such as Christian Dior. In his personal life at all wonderfully Ambrosio, model lives with businessman Jamie Mazur and a daughter Anna and son Noah.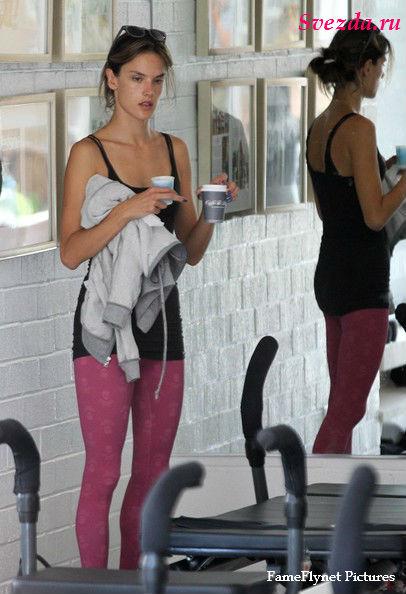 Angel "Vikor Secret" 32-Letnany Brazilian model Alessandra Ambrosio photographed without makeup in the gym on Pilates.
Alessandra has been 12 years with the brand of underwear "Victoria's Secret" and also works with world renowned designers of clothes and shoes. Shape Alessandra support almost daily, she often deals with Pilates or yoga. But we must give credit to the gene pool of the model, because Alessandra does not apply to people who are overweight.
After the birth of her second child, Alessandra just a couple of months already sported a swimsuit on the beach and at the photo shoot for the cover of glossy magazines.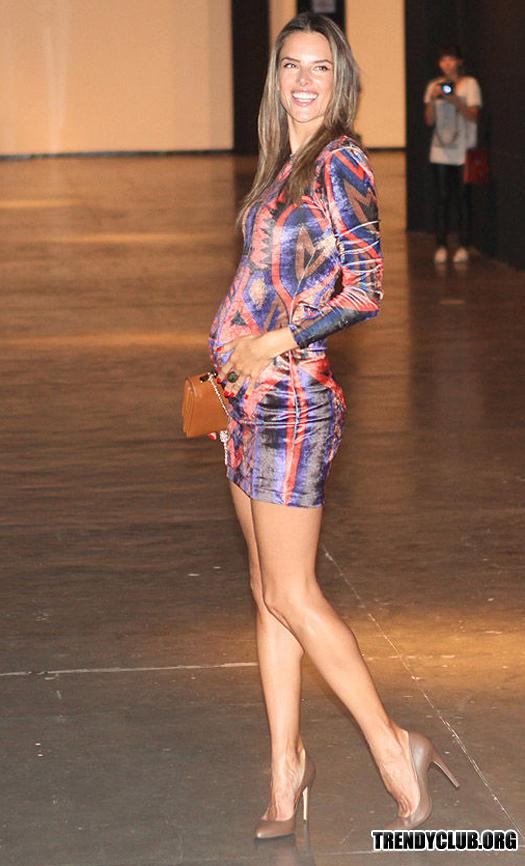 Alexander Ambrosio (Alessandra Ambrosio) on 5 months pregnant, visited the podium at the Colcci show at Fashion Week in Sao Paulo, Brazil. Brazilian supermodel showed off a pregnant belly in two tight dresses when she attended a fashion show.
Alexander supported model figure and even pregnancy. Remember model was already a mother, this is her second pregnancy.
Alessandra Ambrosio on a photo shoot of lingerie from Victoria's Secret for spring 2013/2014 in Miami.
While much of the northeastern United States nestled in snow, boiling hot in Miami work with angels lingerie brand Victoria's Secret. Worked on a photo shoot some of the most popular models of Victoria's Secret - Alessandra Ambrosio and Candice Svenpol. Alessandra has been hard at work in red lingerie and golden shoes to make a beautiful photo shoot for the new spring collection of Victoria's Secret. It is hard to imagine that Ambrosio mother of two children, and this figure is given for her tremendous tenacity in training with gyms.
Less than a year after the birth of the youngest son of Noah, as Alessandra Ambrosio continued his racing career in modeling. Moreover, the model soon plans to release its own line of women's clothing.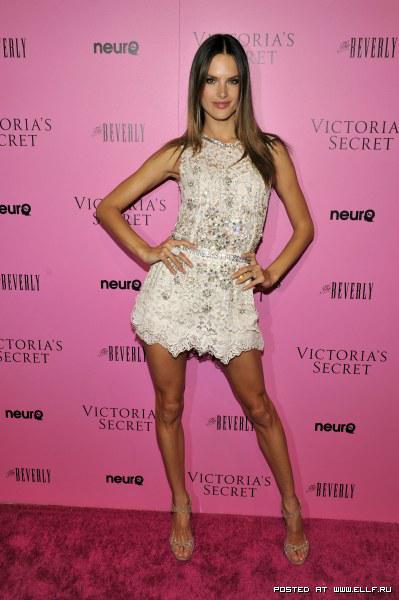 When Alessandra was eight years old, she wanted to become a model. However, to realize (or begin to implement) managed only four years later, after his parents sent the girl to the courses of models. As a 15-year-old Ambrosio was the winner in a national competition called «Elite Model Look». After this event, Alessandra signed on to co-operation with major modeling campaign.
The first significant work in this business, she went to the world famous magazine «ELLE», Ambrosio, appeared on the cover of this edition, has become a celebrity.