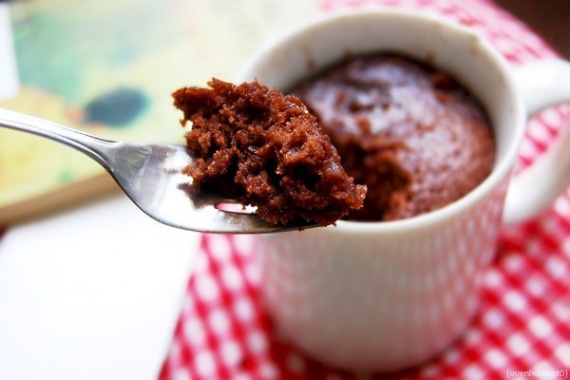 Ingredients:
Wheat flour 4 tbsp. L .;
Butter 3 tbsp. L .;
Sugar 3 tbsp. L .;
Chocolate 50g;
Eggs 1 piece;
Milk 3 tbsp. L .;
0.5 tsp cinnamon;
Preparation:
Melt the chocolate in a double boiler or in a water bath. Cool to room temperature.
Mix the flour, cinnamon, and sugar. Add the egg, pour the milk. Carefully stir, pour the melted chocolate.
Pour the mixture into a mug. Put in the microwave. Cook for 2 minutes at medium temperature, then 1 minute on high.
Allow to cool before serving.