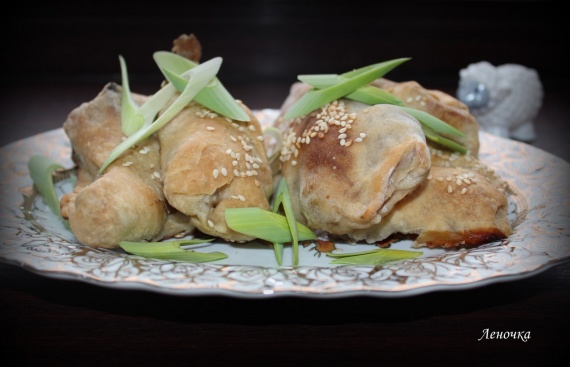 Preparing prescription Galyushi, rewrite the word avtora
Ingredients:
1) Loin of lamb chops
2) Puff Puff dough
3) Salt and pepper to taste
4) Sesame
Meat portion slightly repel, pepper and season with salt.
The dough is cut into squares, roll out thinly and wrap lamb chops, bone in this case may be left without a test.
Spread on a baking sheet with parchment the laid, sprinkle with sesame seeds, sesame adheres better to, grease dough with water using a brush. And in the oven for 40-50 minutes at t 170-180
Samarkand kebab ready. Try delicious. The first time I tried it in a restaurant. That's the last time wormed recipe. Turned out to be very simple.
Enjoy your meal!