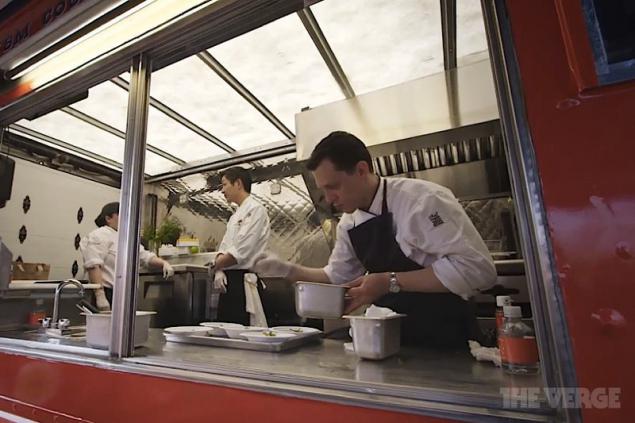 Habré has not once, not twice wrote supercomputer IBM Watson. This system is the center of a new project corporation, worth a billion dollars. Supercomputer trained to handle massive amounts of data, including information about diseases, all sorts of scientific data and ... recipes.
Yes, two years is training superkomyutera with a view to Watson was able to create their own dishes, which can be called not only delicious but also unusual. Well, for example, what do you say about the recipe, where there are ingredients such as chocolate, coffee and garlic? In general, experts are trying to teach Watson to be creative in terms of making recipes. And it seems that the training was not in vain.
now sufficient to indicate the main component of the dish, the type of food and the region, under which you want to "tweak" your dish (well, for example, a salad "Olivier" - typical CIS noodles with chicken - is typical of China and etc.), and the computer will try to pick up the ingredients so that you get the dish, but with a "twist".
In addition, the system assesses each recipe (generally every 12-24 ingredients) for the possible odor and taste appeal, on its unusual and some other parameters. A little later, according to the project team, Watson will be recipes with steps of preparation.
By the way, Watson recently participated in one of the culinary show. Advance voting was held in twitter, users who decided on the type of food that will be a supercomputer. This dish turned out to be a kebab.
As a result, Watson chose ingredients such as pork, chicken, strawberries, shiitake mushrooms, pineapple, apples, green onions, carrots, lemon, lime, mint and curry. Of course, none of the chefs so far not prepared kebab such products.
It was found that cooked tasty kebabs, and assessment carried cooks who know how to evaluate the taste of meals.
It may well be that in the near future we will be able to read a book of recipes compiled supercomputer Watson, and wonder unusual taste familiar dishes.
Via
theverge
Source:
habrahabr.ru/post/215207/