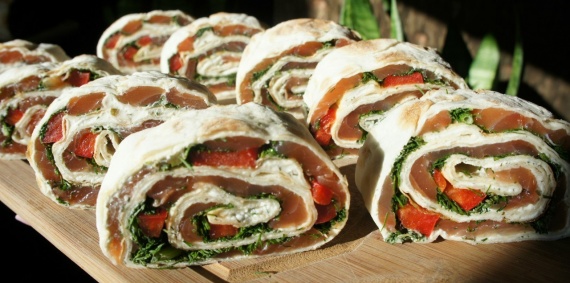 Ingredients:
Lavash (thin) -1 packaging
cream cheese 250 grams
red fish salted
greens
pepper
Method of preparation:
1 Expand pita, we smear it with cheese, laid on top of the fish, sprinkle with finely chopped herbs and spread on top of thin strips of pepper, it will give izyuminku.Nakryvaem 1 more leaf pita, it also coat with cheese.
2 Gently kruchivaem in roll, then better food wrap film and 2 hours in the refrigerator.
3 is then removed from the refrigerator and cut into pieces. Bon Appetite!