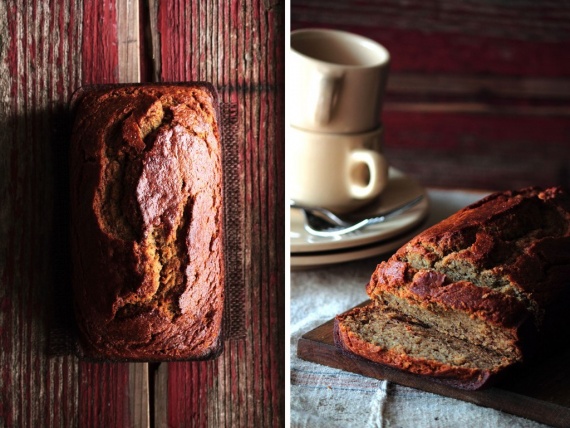 Ingredients:
Butter - 113 g
Brown sugar - 150 g
2 large eggs
1 teaspoon vanilla
3 large ripe banana, mash into a puree
125 g of flour for baking
120 g of flour from whole grains
1 teaspoon soda
1 teaspoon baking powder
½ teaspoon salt
118 ml dark rum
Preparation:
Heat oven to 180 degrees. Grease a bread pan with butter.
In a bowl, mix the butter with the sugar and whisk until smooth. Beat in one egg at a time, whisking after each addition. Add the vanilla and banana puree, flour, baking soda, baking powder and salt. At the end, add the rum. Mix everything until smooth.
Pour the batter into the prepared form and bake for 55-65 minutes. Hold 10 minutes off the oven and reach for. Cool completely before serving.