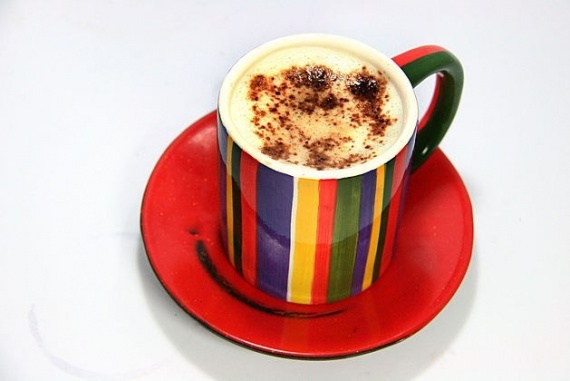 Ingredients:
Milk
Freshly brewed strong coffee or espresso
Preparation:
Prepare strong coffee.
Pour the milk to 1/3 cup, which can be put in the microwave.
Place in the microwave and heat on maximum power for about a minute and a half. See that did not run away.
Remove the cup from the microwave.
Whisk whisk milk, as shown in the picture.
Pour coffee and sprinkle with cinnamon. Serve.