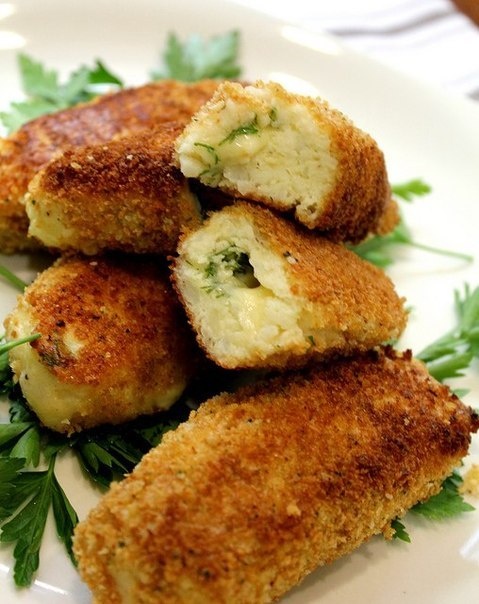 Preparation:
1. Boil the potatoes in their skins. Clear and mash. Add salt, pepper, grated cheese and 1 egg. stir, cool.
2. Cheese cut into strips.
3. From the potato mass to form a cake, put them on the basil leaves, cheese on it. Wrapped in a roll of film with the help of the food (cakes do on film and then turn off roll). Tightly wrap and put into the refrigerator or freezer to seal.
4. Whip egg with salt and pepper.
5. Remove the film from fagotini, dip in egg and then in breadcrumbs. Fry in oil until brown. Drain on paper towel.
6. Put on a baking sheet and cook until ready within 7-10 minutes in a preheated oven at 200 ° C
7. Serve with greens and fresh vegetables.