Train enhanced comfort - a journey back in time to an era of elegance, romance and magic. Although initially called comfortable train was very difficult, it was just a way to get from one place to another. But over time, and luxurious formulations that offer a comfortable journey in a separate compartment with delicious meals.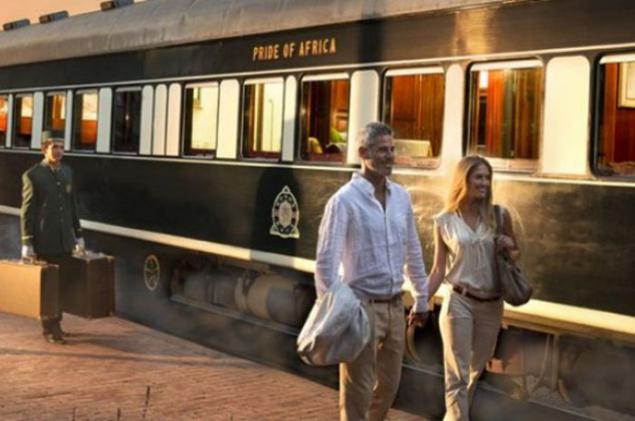 Binding Pretoria and Cape Town, the train can be named perfection. It expects the service at the highest level: the personal valet, luxury coupe and an amazing kitchen. During the trip, you can watch the wonderful scenery outside the window. Each suite has a private bathroom with a heated marble floor, marble sink with gold fittings.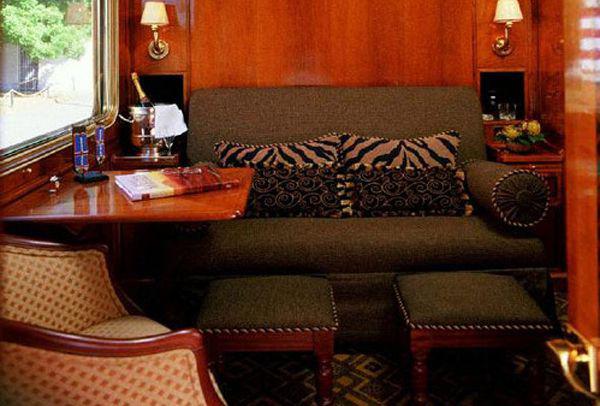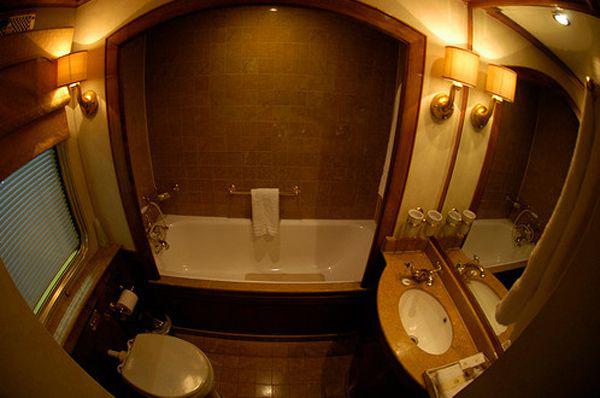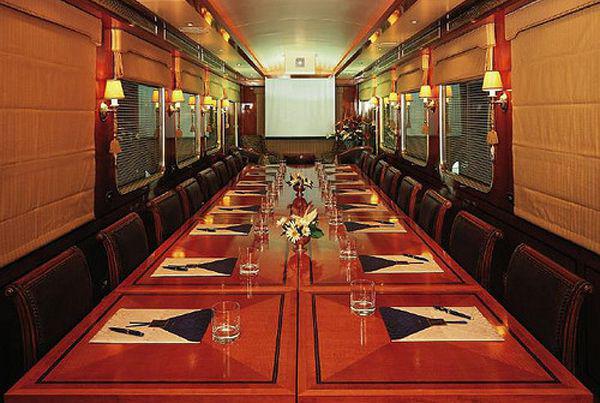 The restaurant car serves gourmet dishes prepared with the best local produce. We offer an excellent wine in crystal glasses. Ticket price Pretoria-Cape Town in high season is $ 1850, including meals, drinks and even cigars Montecristo.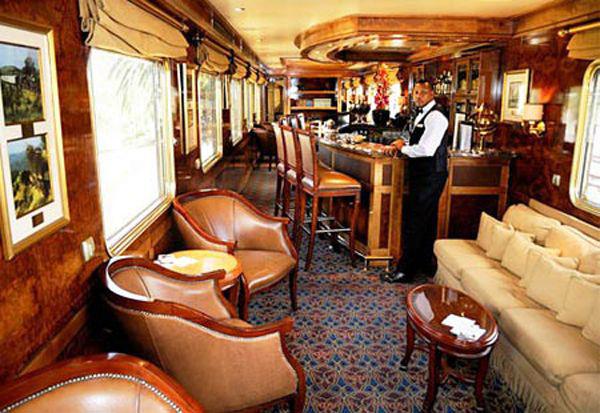 Route length Express between Singapore and Bangkok is 2000 kilometers. All compartments are equipped with air conditioning, en suite bathrooms. The walls are decorated with cherry wood, decorated with a complex mosaic and inlay. The ticket price, which in low season is $ 2170 for three nights path includes room service.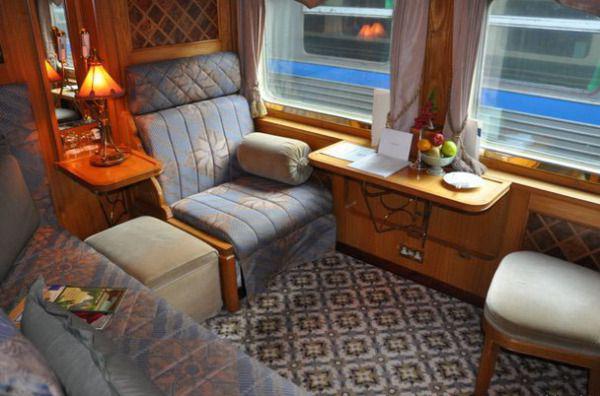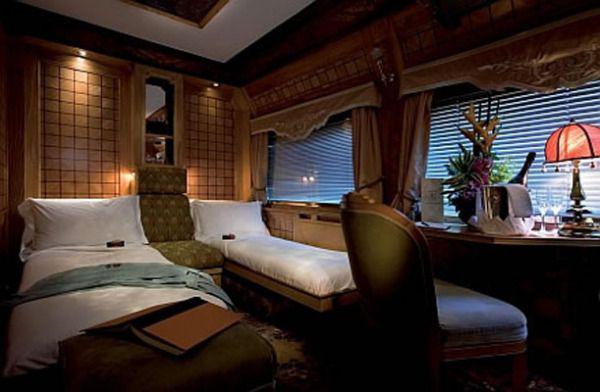 Meals on the train just fine. French chef came up with new dishes that have received international recognition for a harmonious blend of Eastern and Western styles. The cost of a bottle of wine from $ 40. Breakfast is served in the compartment, but the tea can be enjoyed anywhere.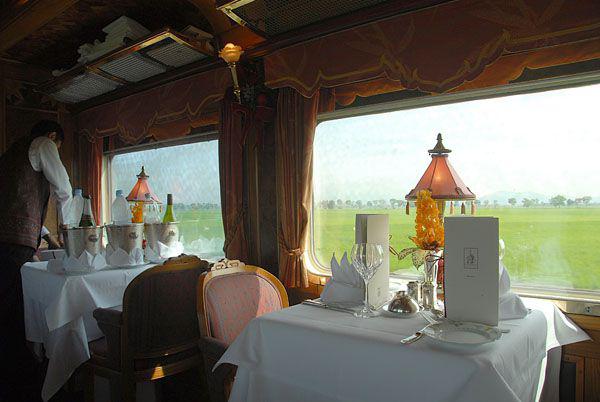 The most famous railway route "Orient Express" ran between Paris and Istanbul. May 25, 1982 for the first time from London to Venice off the train, the passengers who were members of the royal family, the world-famous people. It was the beginning of an amazing route, which linked London, Paris and Venice, however, there is a structure and Istanbul.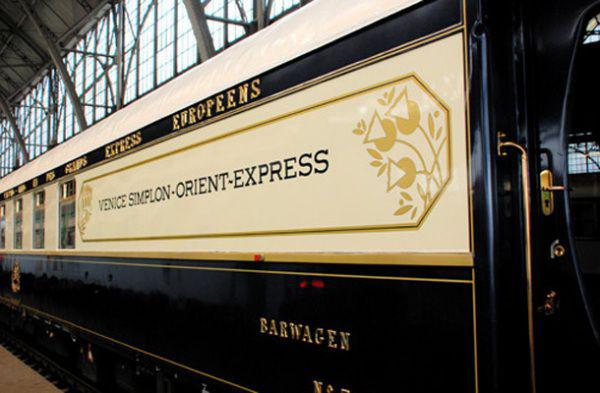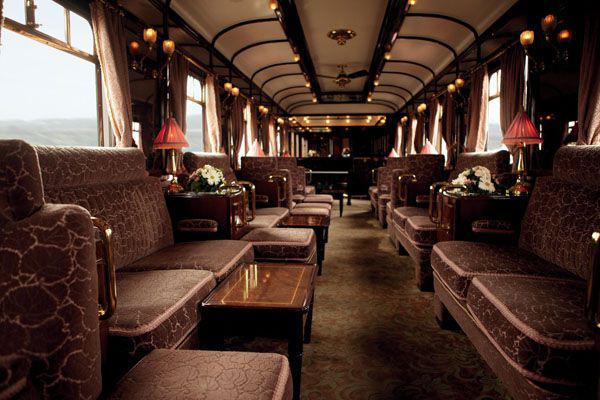 Cars Art Deco 20-30s of the last century have been restored and acquired its original form, transmitting the elegance of a bygone era. Breakfast and tea are brought directly to the compartment, which is easily converted into a living room. Every evening in one of the dining cars can be served a gourmet dinner of four courses. The minimum ticket price is $ 3140 for a three-night trip.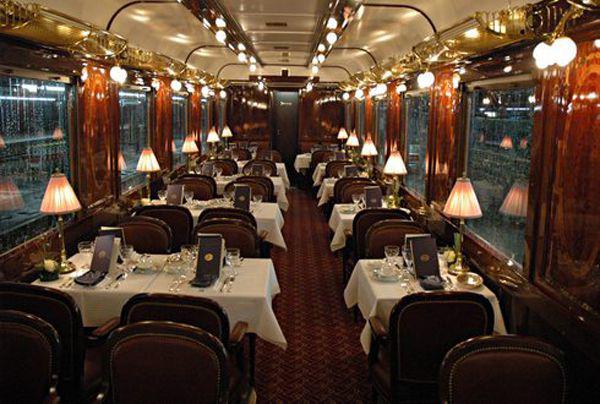 Named after the Afghan camel drivers, who once drove convoys along this route, express «Ghan» crosses Australia for the past 80 years, connecting Adelaide and Darwin. All compartments are finished with Tasmanian myrtle. Day coupe is a comfortable living room, and at night turns into a cozy bedroom. The suites have a bathroom with a shower. Huge windows allow you to admire the ever-changing landscape of the continent.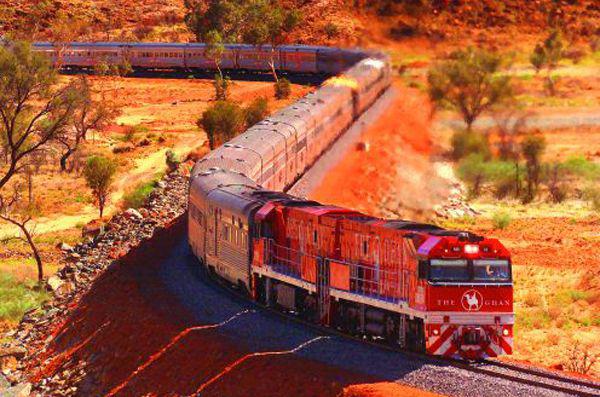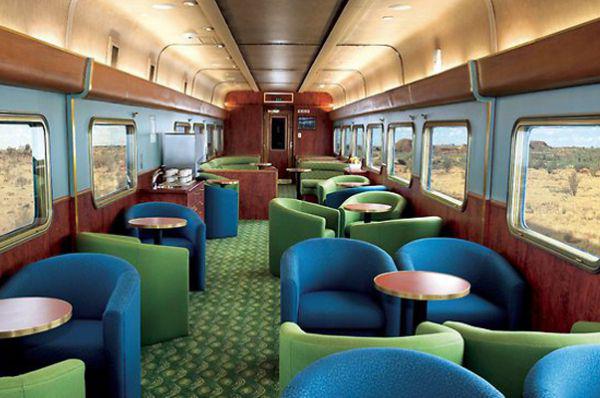 The cost of one-way ticket at Platinum service class is $ 3390 for a three-night trip. The restaurant car serves Australian and international cuisine. Every year 70,288 eat biscuits, 69,000 eggs, 5,980 liters of soup.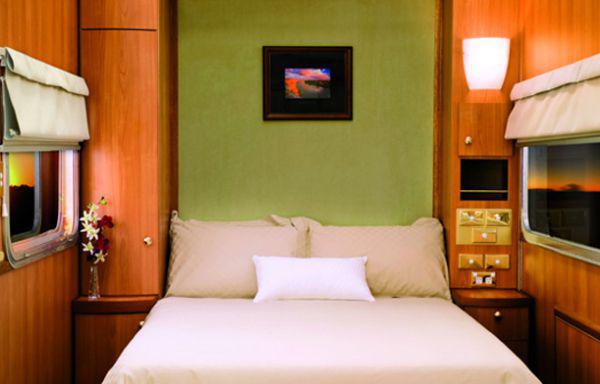 The journey usually begins in Budapest and Frankfurt. Moreover, unlike most trains travel, routes may be several. Coupe is a secluded room with beds, folding chair in the afternoon, and private bathrooms.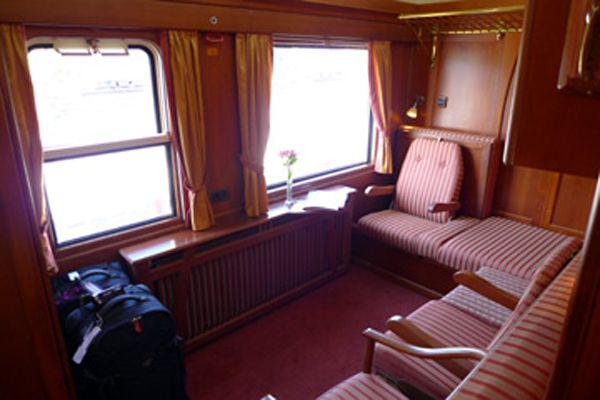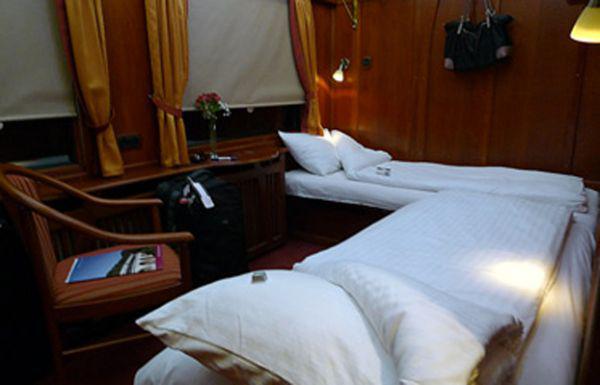 In the dining car, you can taste the famous Hungarian wines from Szeremley Wine House. All dishes are prepared immediately by experienced chefs from local, seasonal ingredients. The journey, lasting three days, will cost at least $ 4975 per person.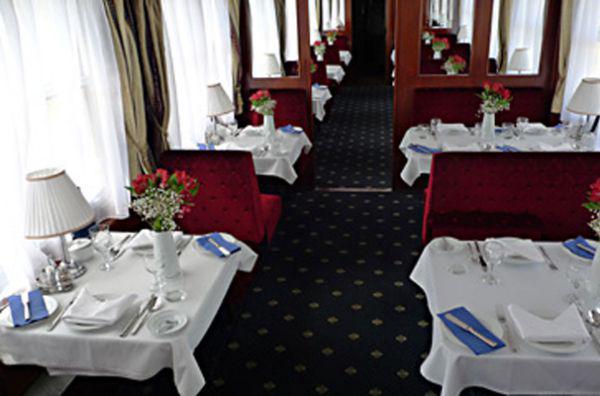 Designed by only 36 passengers the train rushes past tranquil lakes and broad valleys of the Scottish Highlands. In conjunction everything was designed for maximum comfort for traveling: comfortable beds, blankets, private bathrooms, high-quality toiletries, bathrobes.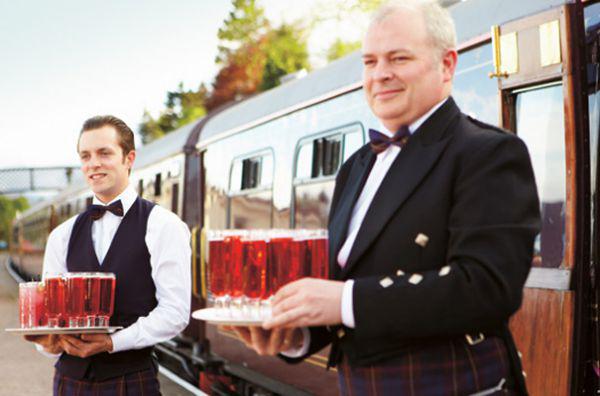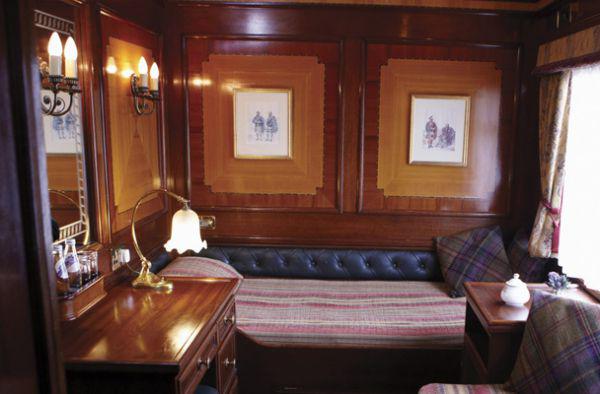 In the dining car serves national dishes with local products. You can try unusual dishes like warm salad of pigeon breast, black currant sauce and sweet applesauce. The ticket price is $ 5180 per person, this includes the cost of excursions and activities such as clay pigeon shooting.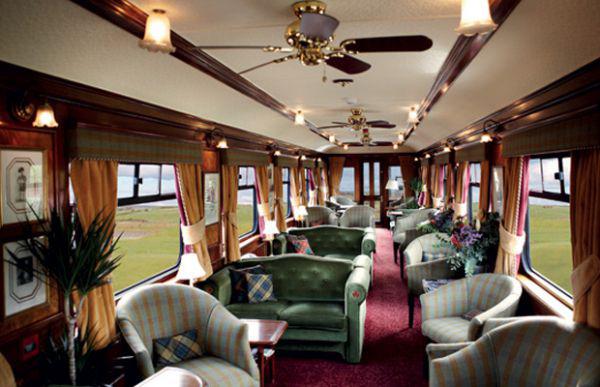 Maharajas Express consists of 23 luxury cars, designed for 88 passengers. There is a SPA, fitness center, business center, air conditioning and WI-FI. Two restaurants offer dishes of various cuisines, including Indian, Chinese and authentic Mewar. The cost of travel in luxury coupe, which lasts three days, is $ 7,700. And you can fork out the availability of funds even for the presidential suite. Its price - $ 25,800 per person.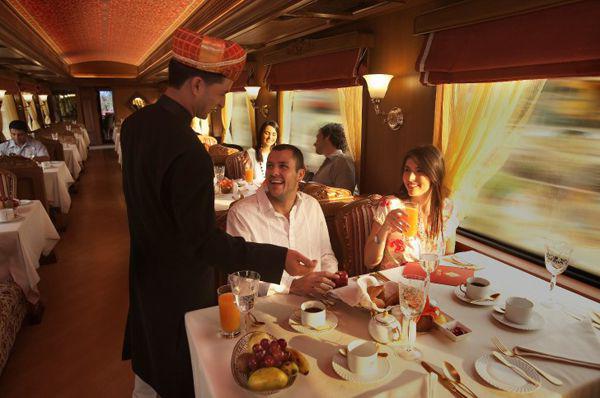 Contact British Columbia and Alberta train «Rocky Mountaineer» sweeps through the Canadian Rockies, Banff National Park, past Lake Louise. On the second floor of the wagon with a glass roof, you can see all the charm of the surrounding nature, and on the first floor - a delicious lunch. Dishes are mostly prepared with local ingredients, such as the famous beef from Alberta, wild Pacific salmon. They served the famous Okanagan wines. At night, all passengers lodge in the hotel, and in the morning the journey continues. A seven-day trip from Calgary to Vancouver will cost at least $ 7878.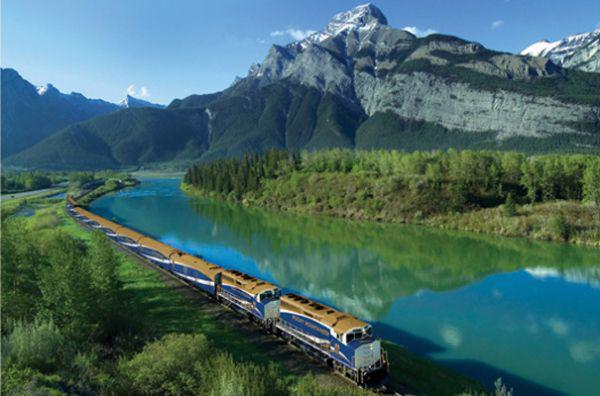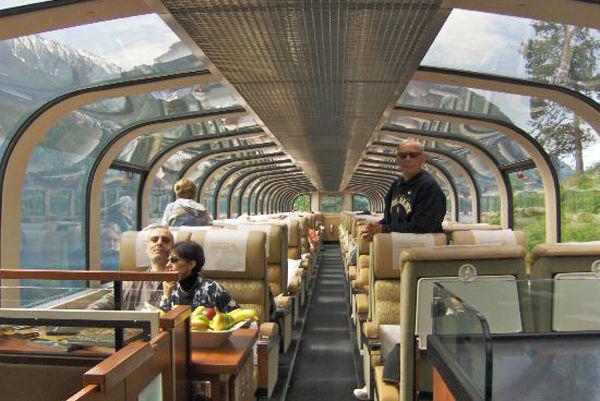 The train "Golden Eagle" - is part of the luxury cars. His route is famous Trans-Siberian Railway, connecting Moscow and Vladivostok. In addition, the "Golden Eagle" makes a special flight on Silk Road, "Russian Arctic" and the Crimea. For the very wealthy it is equipped with two imperial rooms with a queen size bed, a bathroom and a seating area. Guests can dine at one of two restaurants.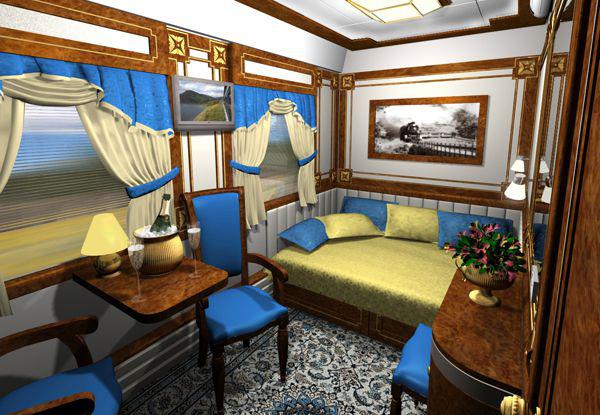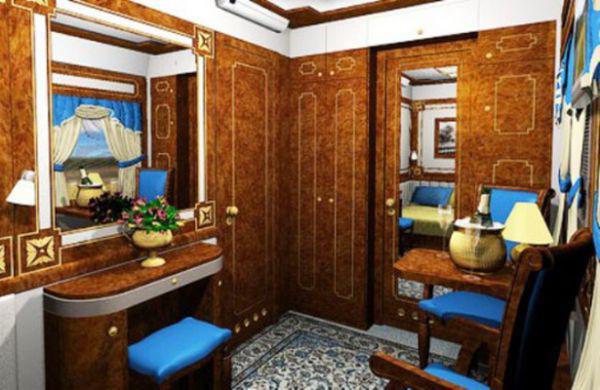 Considered one of the most luxurious train in the world "Pride of Africa" ​​connects Cape Town (South Africa) and Cairo (Egypt). It's an amazing combination of the golden age of rail travel and modern features. The suites are decorated in the style of Edwardian, simply luxurious. In the bathroom you can take a hot shower and dry hair dryer. The mini-bar is always a favorite drink. There are room service. But there is no radio or TV. Using a mobile phone, a laptop and other technical means can only be in my room, so as not to disturb others.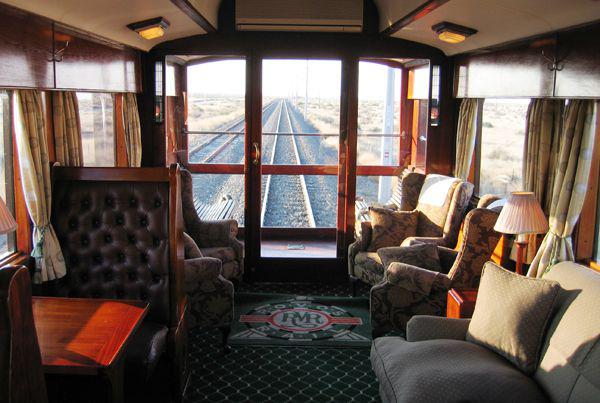 The two dining cars, decorated in the style of the Victorian era, serves delicious traditional dishes made with local ingredients. Lunch and dinner consists of several dishes served on the best china. These South African wines are served. The ticket price for the suite is $ 52,500 per person.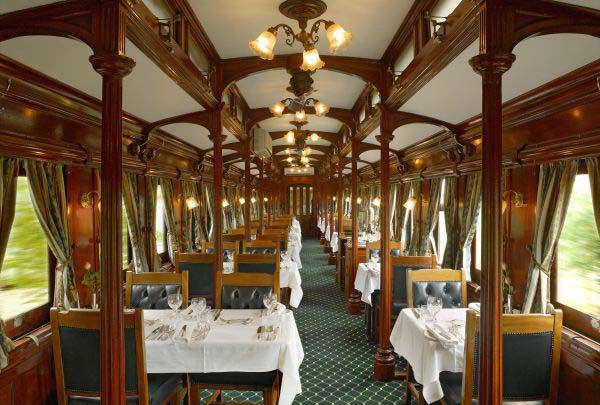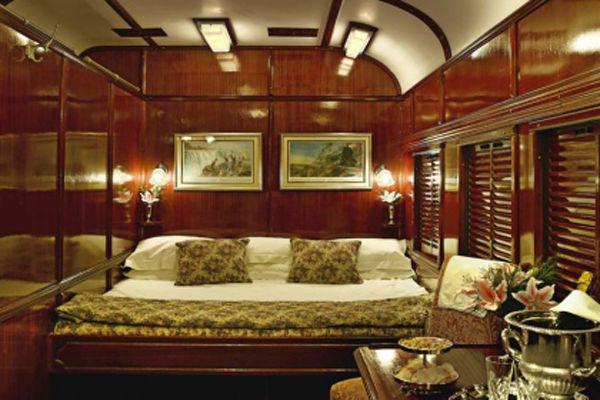 Source:
www.novate.ru