Olympic Games in Sochi gave our country is not only a large number of medals, but also a lot of foreign tourists. American traveler went to Sochi and today will tell you about the very beginning of his career - the road from St. Petersburg to Moscow.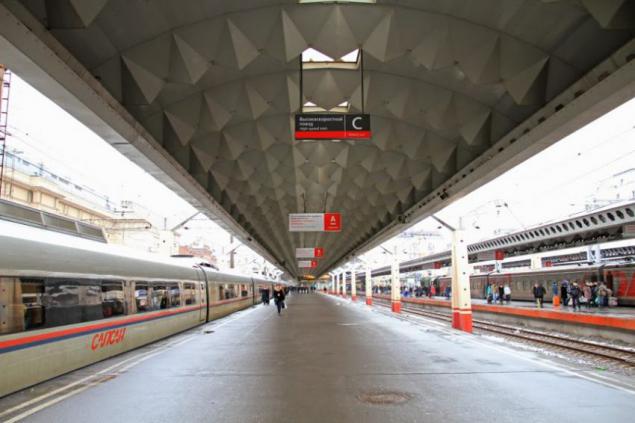 From the words of traveler: Every trip to Russia is remembered, but this one was special. Still - the opportunity to participate in major world events, see Russia in all its glory and to assess how well the country has been a massive influx of foreign tourists visiting Sochi Olympics.
At the same time, it was a great opportunity for the first time to ride the train. The rails are deeply rooted in American history and are widely used in my country today. But, in large part, for freight and passenger transport as not. Most Americans have cars, we have an excellent road infrastructure and we are very mobile nation. There is no need to go on the train, when you can just steer to anywhere in America and enjoy the sights along the way. Therefore, I had never traveled by train in the United States.
My trip to Sochi began in St. Petersburg, the Russian city favorite.
1. On this trip, I lived in the hotel for two nights October. Great place! Centrally located on Nevsky Prospekt, and directly across the street from the train station. At first I was in some confusion, because one hotel has two different buildings in close proximity to each other. One pompous modern hotel, the other older. I had a room in the old hotel, and the staff simply took me there, after I came to register in the wrong place. The room was huge, with good food and excellent Wi-fi. No complaints, except that it was very hot. A common problem for me in Russia, where hotels and restaurants are trying to arrange a sauna for guests when when the outside is not too cold. The problem is solved - I just open the windows at night. Below is a picture made on the iPhone from my window. I think it's underground station?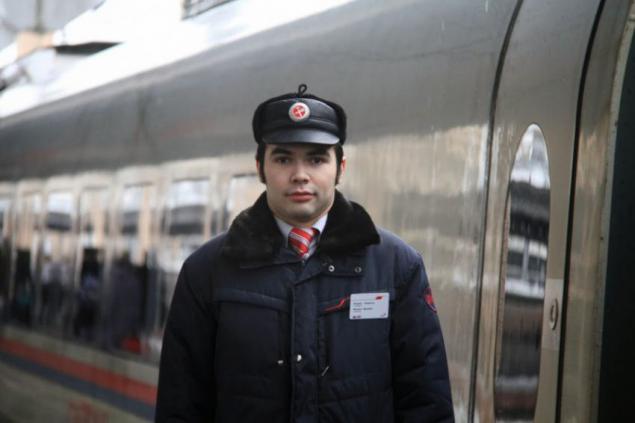 Now I was in Moscow for the fifth time, and still do not like it. I can not keep up with the local rhythm of life, but in St. Petersburg, it's different. Whenever I'm here, I'm comfortable, more than in any more Russian city. People are friendly, helpful, and the city itself is aesthetically pleasing.
Unfortunately, at this time, all the time pouring rain, but I still got up to the top of St. Isaac's Cathedral again, for magnificent views.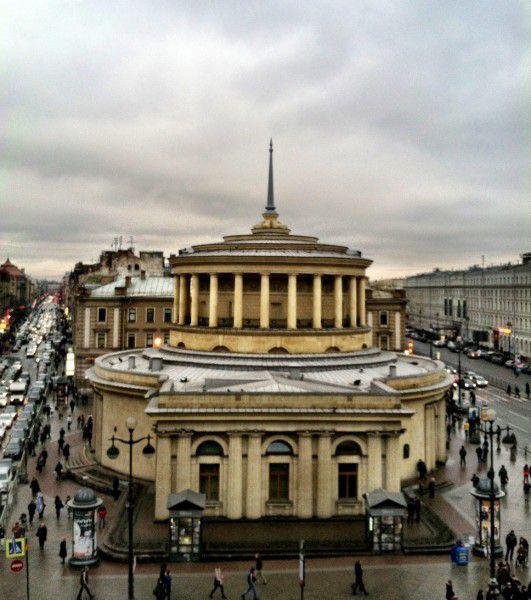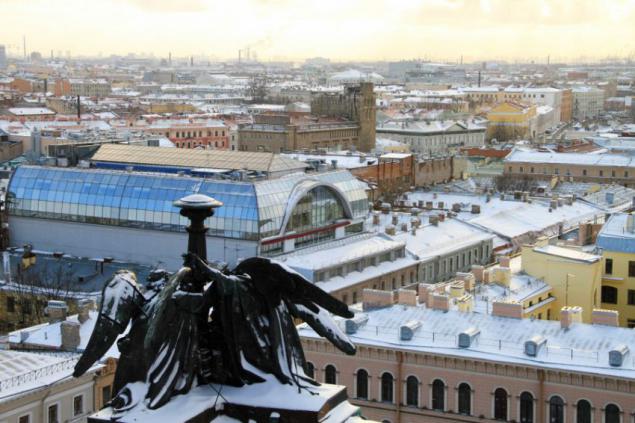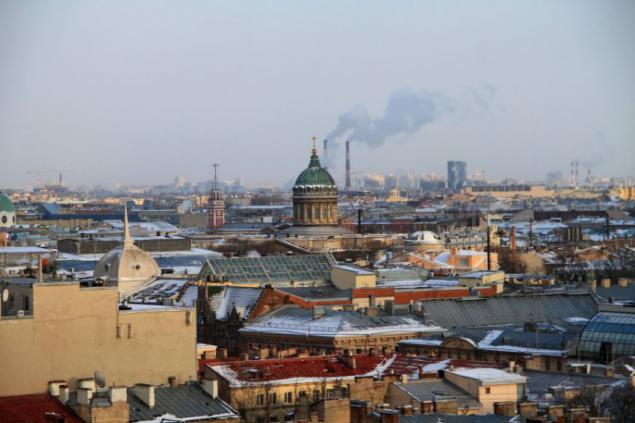 After two days in the city, I was away from the Moscow station afternoon train.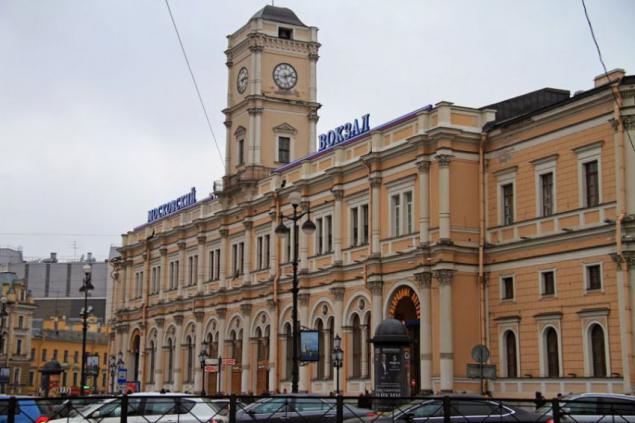 Passengers and companions.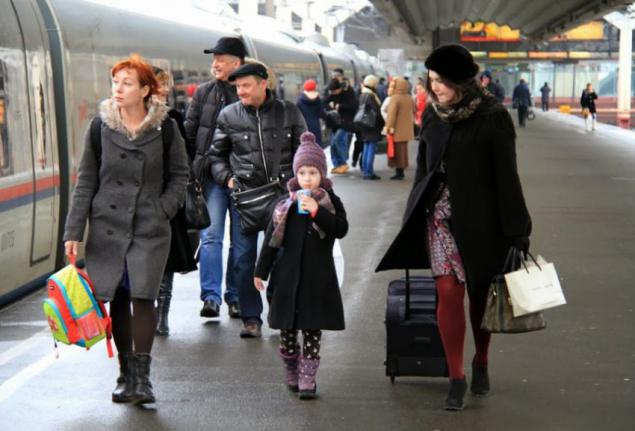 The train is designed and manufactured by the German company Siemens Velaro, onchen stylish and design is similar to the high-speed trains operating in America.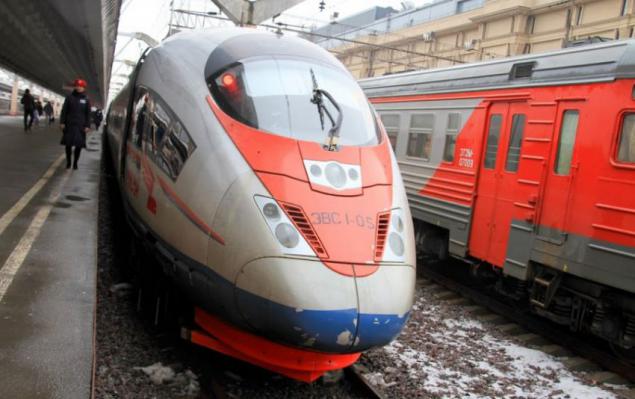 I was quite familiar with the process of boarding the train, but it's like in the airport. You must pass the security check at the entrance to the station, and before boarding the train attendant checks the ticket. We have to show your passport for identification. You can register in advance, and then landing only passport data on the ticket from the conductor there. In general, the staff was very friendly Peregrine Falcon, but this woman - an exception. Seeing the camera, she immediately panicked and began aggressively me to say something.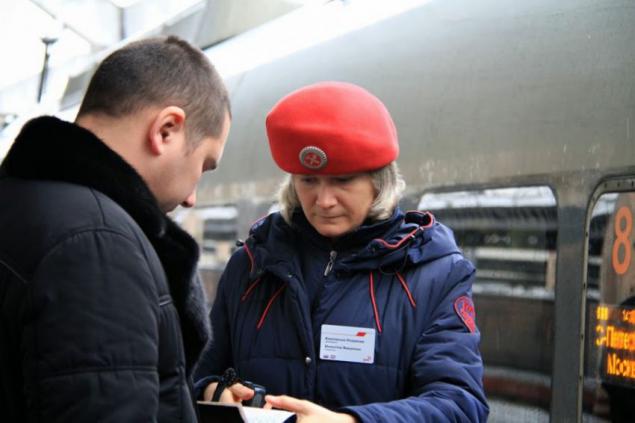 Staff need to Peregrine Falcons to help passengers. Though it is a popular business routes, English staff almost zero. For example, the woman wore a badge on his jacket, where it was written, it says in English. Nevertheless, her skills were minimal, and she could not answer some of my questions. But, at the same time she was very friendly and made efforts to help and communicate. It is important for foreign travelers!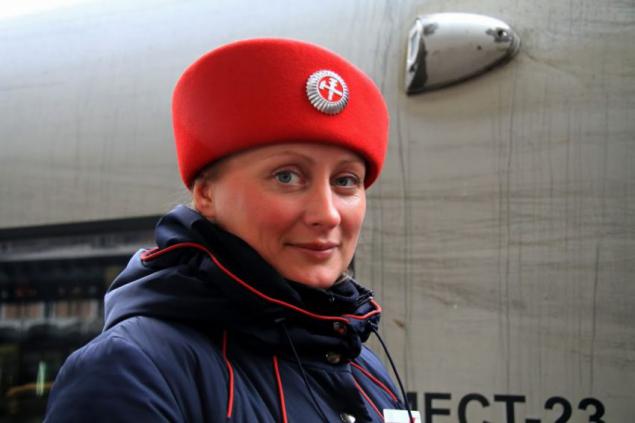 I always pay close attention to the barrier-free environment in Russia. In America, there are serious infrastructure for people with disabilities, and I'm sad to notice that this is not in Russia, as a rule. Those who are in wheelchairs, it is very difficult to have access to free movement in public places. I was glad to see a special car for wheelchair users on the other platform. The staff tried very hard to help this passenger to board the train.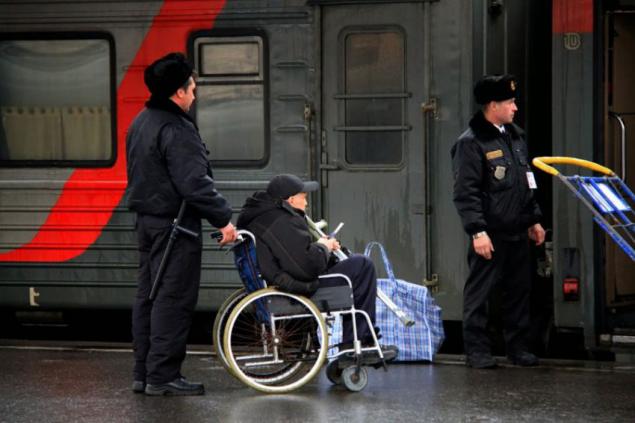 And in the Sapsan is a special toilet for the disabled.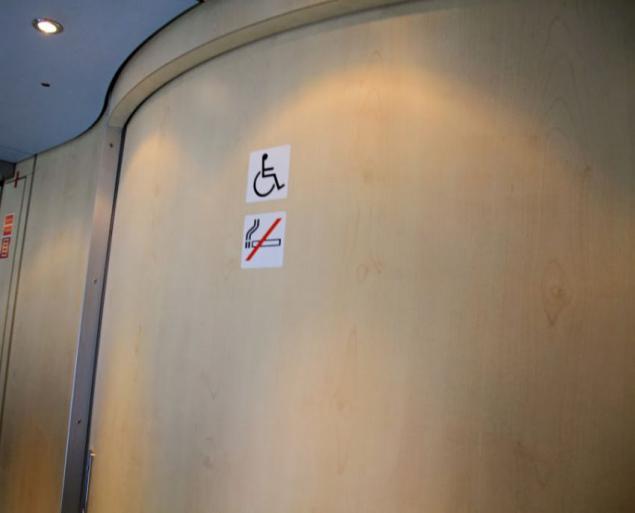 I believe that it is impossible to travel with a small number of things and always carries around a heavy suitcase, stuffed with lotions, creams and shampulyami, clothing and so on. The best thing I can say about this train - there's plenty of space to store luggage. Many bins where piling large suitcases. I think this is the worst part of air travel. Trying to cram things into their shelves overhead, there they were quite close. But not a problem on the train Peregrine.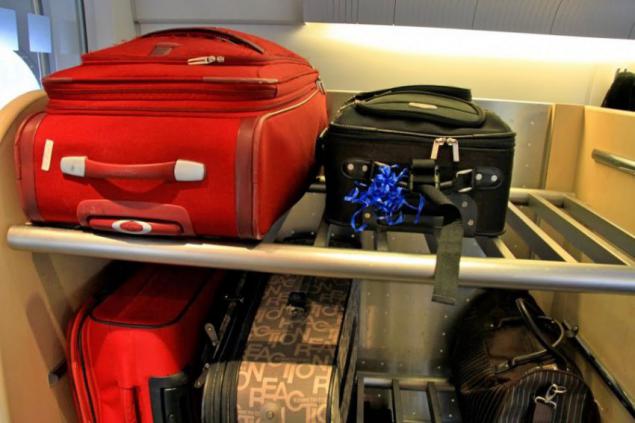 Separate storage space for coats. It seems that many Russian women have these coats. I do not know they are fake or real, but I see them everywhere.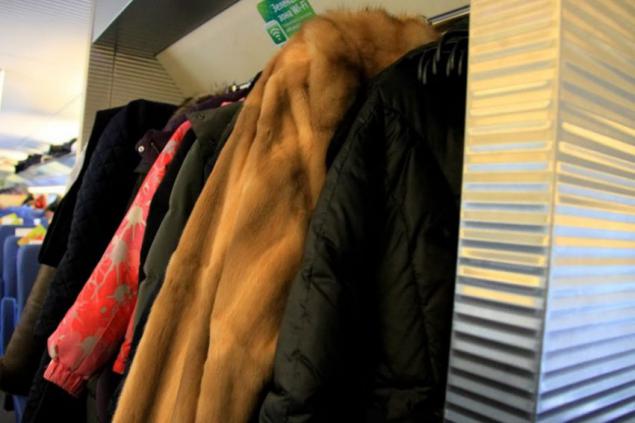 .Raspolozheniya Seats in economy class vary: either two separate places, or four seats and a large table. One can find new friends in the journey. Russian girl traveling with British. They traveled to Moscow for the weekend and were very friendly.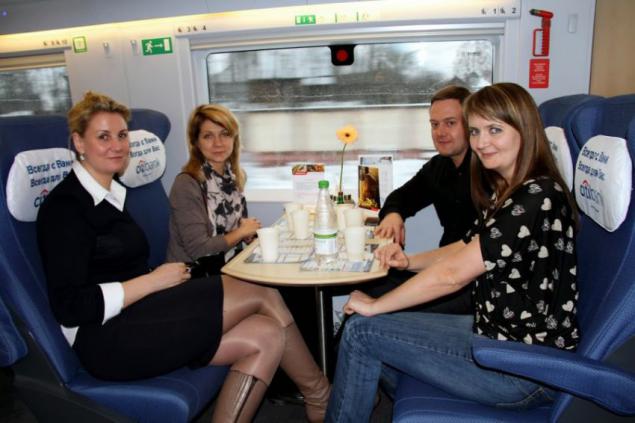 Tea and coffee are served during the trip. During this journey I remembered last year's long route from Moscow to St. Petersburg by car, during my first visit to Russia. I can not imagine that ever more travel between the two cities by car after tried to train. While I am grateful that this experience was a long drive on Russian roads. But once is enough!
This guide did not speak in English, but served with a smile. I think that all other personnel in Russia should take lessons from the staff Peregrine. Very good customer service on the train. Pay attention to the TV in the background. The booklet is written about the train that you can watch different TV programs, but really have no choice, you see the Support what you show.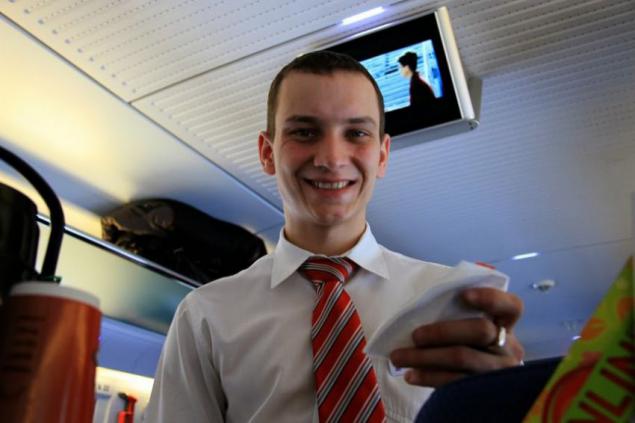 This is the first high-speed train in Russia, and the travel time between the two main Russian cities only four hours. The train can travel at speeds up to 250 kilometers per hour (155 miles per hour). A trip to the Sapsan much more comfortable than in the standard train from Moscow to Sochi.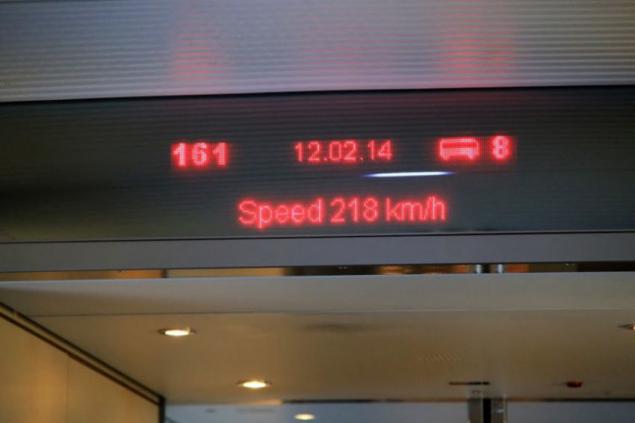 I sat in the economic train car, but generally in the Sapsan three classes of service. In the premium and first class have free food, there is little more than a chair and a little softer. You can also drink cup from the normal, instead of cardboard. I fly business and first class on airplanes are the same gradation of service: the best dishes, more comfortable seats, individual attention.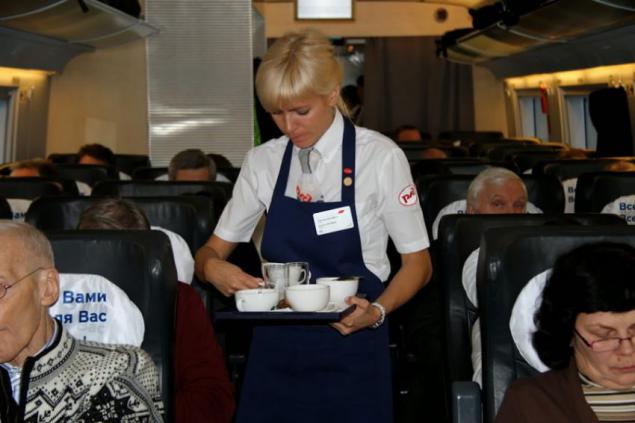 First-class carriage, with full sleeper seats. Ticket price depends on how they are purchased in advance. On average, a ticket to the first class four times more expensive than the economy.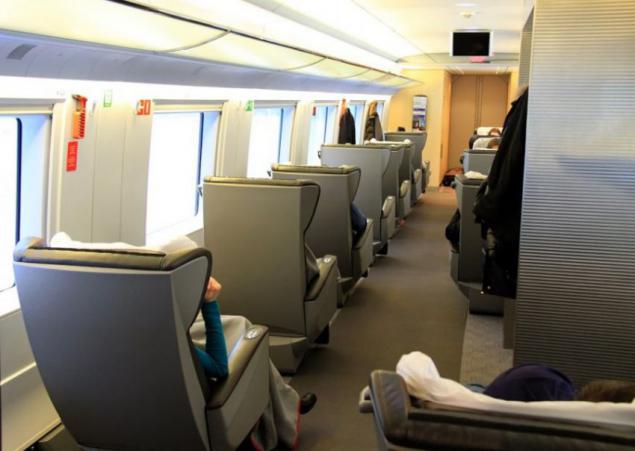 Separate cafe there for hungry economy class passengers. The menu has a choice, and all translated into English. Hooray!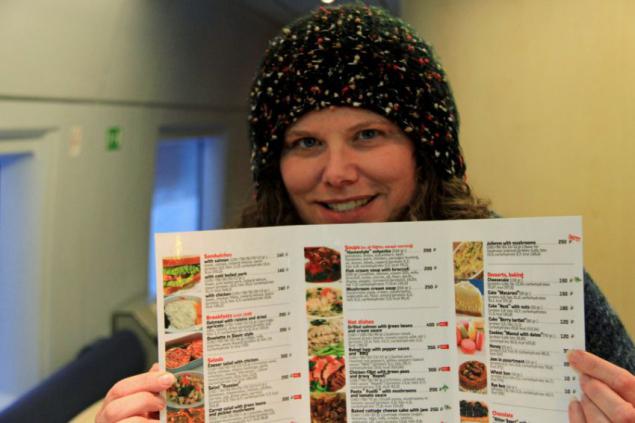 My choice - chicken dish with a light tomato sauce and vegetables. It was surprisingly tasty!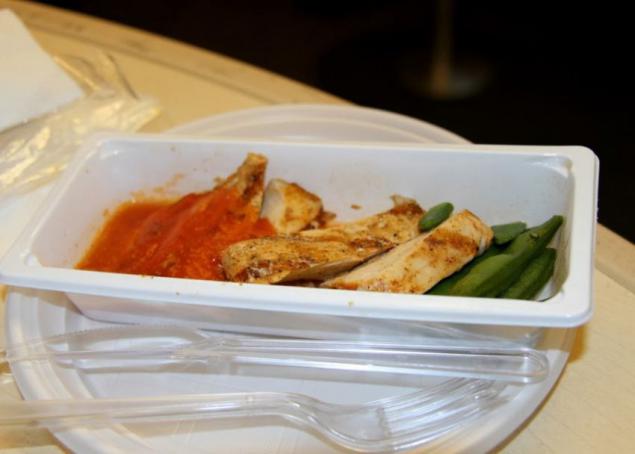 Alcohol is also sold on the train. This passenger apparently drank a lot of beer, judging by his behavior. He has long tried to communicate with me, but hardly spoke in English, so it was impossible. He always said "birthday". I think he celebrated his special day alone, and he was sad. Funny character! Many different people travel on the train.
On the way from St. Petersburg to Moscow was only two stops, but I do not remember the names of the stations. On this trip, I was faced with the Russian helpful. Smiles everywhere, I did not see before, during past trips.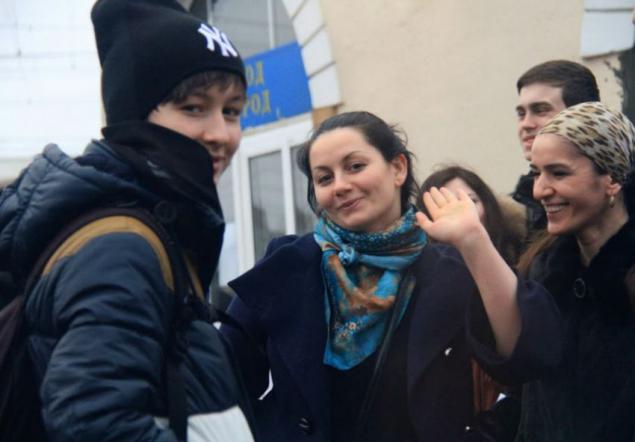 One of the problems is the lack of outlets in the train. I saw only one in the hallway. Nevertheless, the conductors were very kind and offered to charge my phone in a compartment of the train. Here you can also see that big brother is watching all the passengers through security cameras.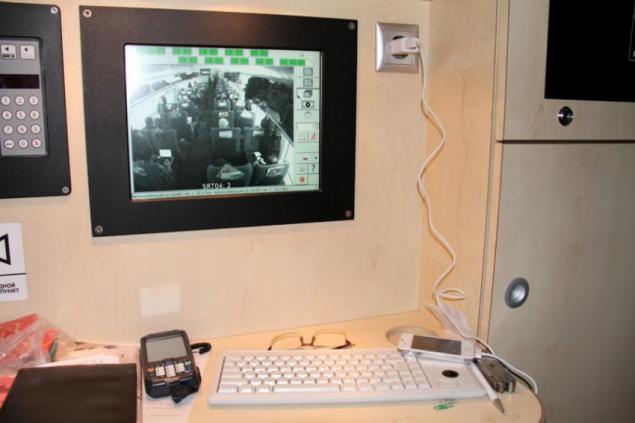 All companies in Russia are trying to cash in on the Olympics, Sochi souvenirs are available even in the trains. My favorite Olympic mascot? Bear, of course!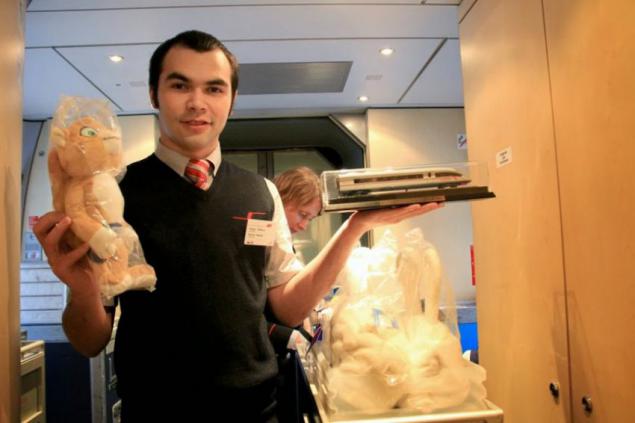 My trip to Pozdov Russian Railways went smoothly. Journey to Sapsan was fast and convenient departure and arrival on time. I know that there is still a lot of routes across Russia, and trains are very different in quality and service. I wanted to try different variatnty, so the next day I sat down to normal long-distance trains to 26 hours to be in the Olympic Sochi.
I would go on Sapsan again. In my opinion it is more convenient and comfortable than to fly to Peter on the plane. By the time you reach the airport, will pass the security check, live to see the gate and fly so far - Peregrine also will reach. The train more space, friendly person and more freedom of movement.
We also have the same high-speed train in America, called "Akela", which is operated by Amtrack. He carries passengers on the popular East Coast routes, for example from Washington to New York or Boston. I think you need to take a ride on it in the near future, in order to compare the quality of service in the Russian and American trains.
What about you? Have you been to Sapsan between St. Petersburg and Moscow? Or do you prefer to travel by plane? Impressions?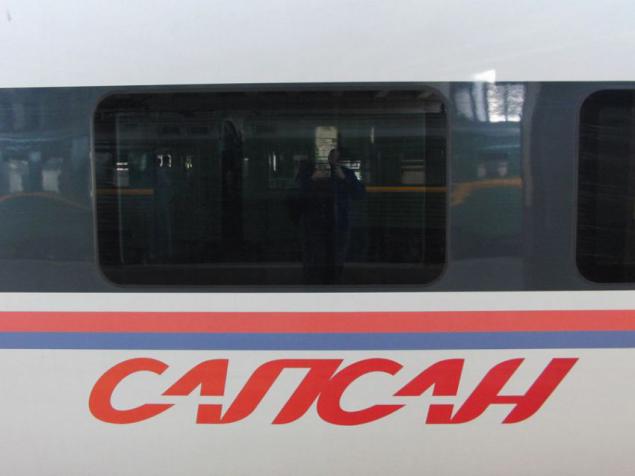 Source: macos.livejournal.com