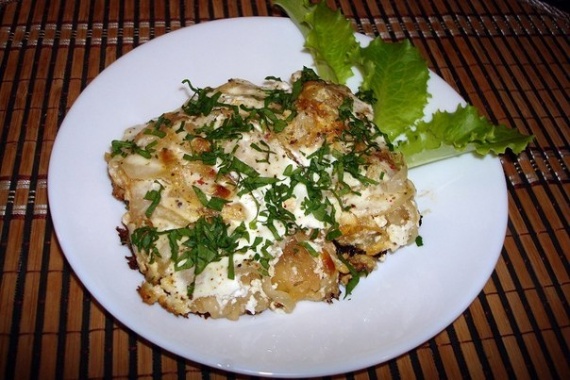 Preparation:
1. fillet cut into portions, add salt and leave for 10 minutes.
2. Cut the onion into half rings and fry in sunflower oil.
3. fillet roll in flour and fry on both sides until golden brown.
4. At the bottom of the pan lay the fish on top of fried onions and then pour the sour cream and pepper. On the cover put on a little fire and roast for 20-25 minutes. The finished dish sprinkle with herbs.