The State Duma at the meeting on Friday passed in the first reading a bill which allows the court to terminate the activities of the media for spreading defamatory material.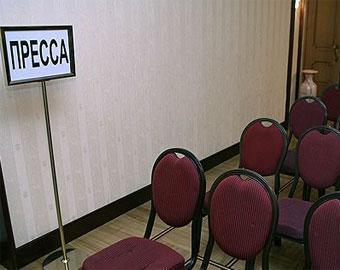 Under current law, the abuse of freedom of mass media is considered to be distribution of materials containing public calls to terrorist activity or publicly justifying terrorism and other extremist materials, and materials that promote popnografiyu, violence and cruelty.
Do not use the media to commit a criminal offense, the disclosure of information constituting a state or other secret protected by law.
The author of the bill proposes to add a list of the norm of non-proliferation of the mass media of false information discrediting the honor and dignity of another person or undermines his reputation.
Schlegel noted, the law already provides for the possibility of closing the media for systematic dissemination of false information.
"However, the jurisprudence shows that in cases corresponding character by the courts is not considered the possibility of making warnings and, as a consequence, the closure of media for repeated within 12 months, the spread of false information", - told reporters Schlegel.
According to him, the responsibility that currently carry the media in terms of compensation for material and moral damages for claims on protection of honor, dignity and business reputation, as a rule, "incommensurable small compared to the harm caused to citizens who have been the subject of defamatory information."
"The amendment is intended to draw attention to the responsibility that the published materials are for the edition and the owner of the media, not only separately taken the journalist, as often happens today," - said the parliamentarian.
He believes that the adoption of the law will help reduce the number of defamatory material.