Company E-TEN has released the Russian market communicator Glofiish M750, announced back in February of this year at the conference Mobile World Congress.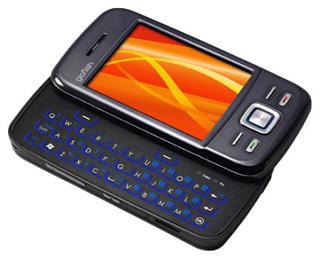 Recall that the new product is a side slider with a sliding QWERTY-keyboard. Outfitted with model 2, 8-inch screen with QVGA, support for cellular networks GSM / EDGE and WLAN Wi-Fi, as well as integrated GPS-receiver and a 2-megapixel camera. As a software platform was selected Windows Mobile 6 Professional.
The device is made in the design, which is slightly different from previous models Glofish. First of all it is worth noting sleek design, streamlined shape and a smaller number of buttons on the front panel.
Cost Glofiish M750 in Russian stores is about 16,500 rubles.