Less than a century ago, in 1920, the Czechs Karel and Josef Capek, how to drinking beer, invented the word "robot" and shall think about the times when, in order to add them to the belly of the foam, do not need to be treated to an unpleasant mug waiter. He threw the coin into the machine - it is silence gives you a bottle of Budvar.
Czechs know what to think. After the first ever vending machine, that is a vending machine was invented and implemented in the first century AD, the great antiquity engineer Heron of Alexandria. Evoyny appliance after ingestion of coins pouring portion of the buyer "holy" water. In 1888, the first machines for the sale of chewing gum appeared on w / e platform in New York. In 1932, in the dining room of Smolny in Leningrad appeared the first Soviet machine-carbonator for the sale of soda water.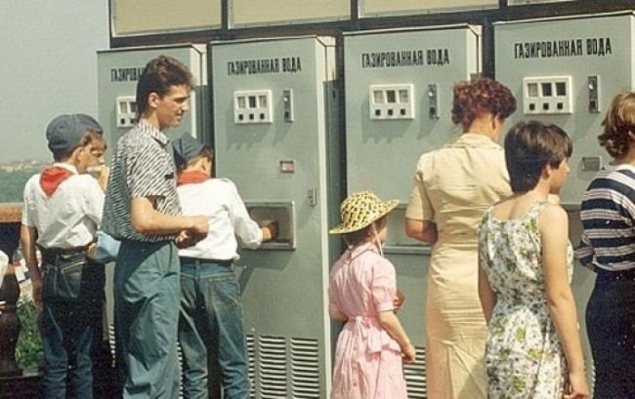 Years passed, and we are accustomed to the fact that turning to a soulless machine, you can buy cigarettes, Coke, beer, cup of coffee or a condom. Robots supply men paper money and plastic tokens, pay fines for homeless glassware and give the middle class a book purchased through the Internet. We get used to a good fast. The youth of today are not dreaming of a magic carpet, and a pocket-ATM ...
Vending machines are able to sell everything, even drugs (there are such "MAZ" in some countries). We offer our readers the most outstanding vending machines running on the joy of the mass of consumers in different parts of the robot planet called Earth.
1. A vending machine for live crabs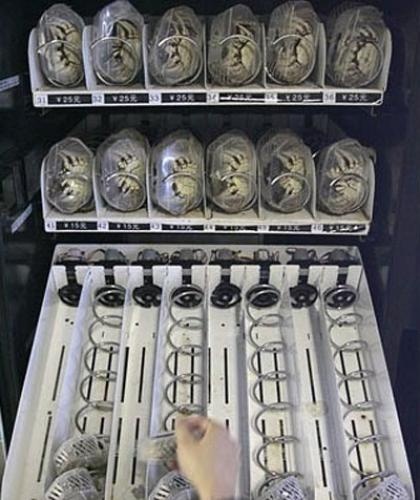 If you are not a real Chinese person eats at least one crab in the day, he - not quite real. Live crab out of the water very quickly deteriorates. Vending machines, installed two years ago in China, the subway stations of several large cities, selling crustaceans in "sleep" state at a domestic refrigerator.
Pets are from half to $ 7 apiece, every day "krabomat" sells 200 units sold. If the consumer will fall dead crab, the compensation he receives three live free.
2. The Japanese car that sells umbrellas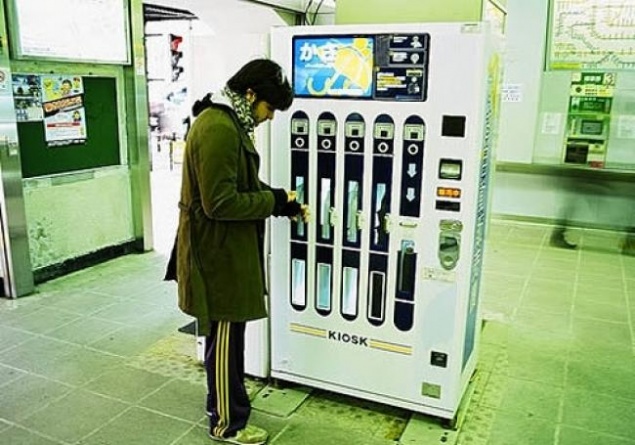 Chinese metro change to Japanese. If, leaving the distant station, the passenger finds that outdoor shower, and protection from rain and snow is forgotten at home or at work, it will help vending umbrellas.
They write that similar instances zontikomatov appeared in the UK. For there, too, the rain is not scheduled.
3. Electronic librarian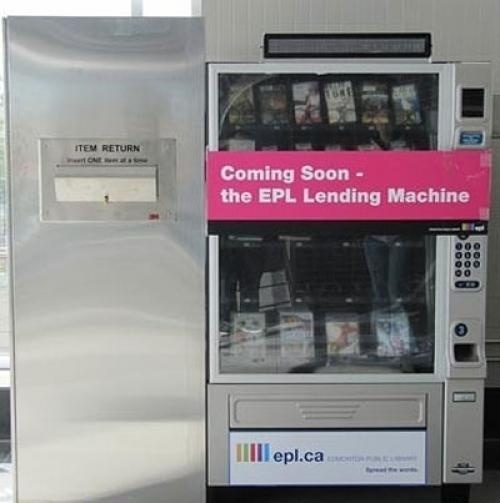 In yet another cultural country, Canada, Central Library has acquired a machine that without the participation of personnel issues animate the visitors books, CDs, movies and video games at home. To use the machine, it is necessary to insert into the receiving slit library card in the form of magnetic cards. The kit includes the unit to return the urn media, similar to the mailbox for parcels.
4. A vending machine for dirty magazines