There is a unique and luxurious "eksklyuzivchik", which draws attention only on the road and "surezno" cars - the name Kahn Design, the latest innovation which was excellent handsome Bentley Continental GTS «Black Edition».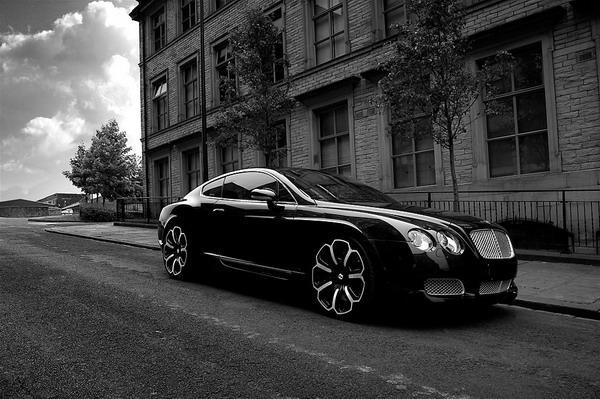 Change - the bare minimum. The original form of Bentley itself exclusive and undermine something here, and somehow just do not need to - get sickly and "bold". Several plates on the front bumper, a couple of spoilers and perfect Style ready. In addition to everything offered undervalued by 20 mm ground clearance, powerful exhaust system with a roaring adrenalinopovyshayuschim effect and a slight modification of "software" for the control unit. The main plus - black and deep body color - krasotischa.
A separate topic "Hotz" allocated as and four exquisite handsome villains - super-duper 22-inch wheels Series «Silver Mist Black Edition», which appeared in a palette factory recently and used equipment only exquisite taste and not deprived of supercars.
As for the interior, there is the same - a minimum of innovations, and all so luxuriously and specific. A couple of carboxylic inserts specific painting in the style of "piano" and a multimedia innovation round out the complete package.
For the price - expensive, because it is very exclusive.