In Milan, summed up the first global competition of logos Wolda 2008 (World Logo Design Annual). 43 logos have been named the best of the more than 1,100 works submitted from 43 stran.Wolda - it is the only competition in the world, supported by more than a hundred design associations and schools around the world. One of the reasons for the success of the competition - an innovative jury that judges the submitted logos from all possible sides. The jury consists of 10 members of the "world designers", "World of customers" and "world audience" are selected Icograda (International Council of Graphic Design Associations), Aquent (the largest specialized recruitment agency, zanimayuscheeysya of HR in the field of marketing and creativity) and Consumer International, a nonprofit organization for consumers.
And the main feature of the jury - a three-stage, similar to the natural and familiar process works. All logos only see designers. They decide that it is possible to show customers. Customers determine what they give to the consumer. And now, consumers make the final decision about what is most successful logo. Everything, as in life.
The purpose Wolda - not only every year to identify the best logo designers of the world, but also to create the most complete archive of the best work in the field of logo design, showing the evolution of trends, styles and tastes in this area. At the end of this year, the festival organizing committee will release Yearbook, which will include all the winners Wolda 2008.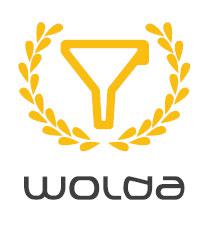 The competition was attended logos, published on paper or in an online space for the whole of 2007 from 1 January to 31 December. Designers appreciate logos on a scale of 0 to 10, as marketers and consumers from 0 to 5. As a result, each of the logos gaining certain number of points, on which the winners are determined. In Wolda no usual categorization and there is the usual first, second and third places. Each participating country 1 winner. From the winners of the countries by comparing normal score the winner is chosen by continent. And of the five remaining selected logo, which was awarded the title «The Best Of The World».
Before the final part - the consumer assessment - reached 184 works. As a result, since the participating countries was 43, 43 prizes were given to the logo. Certainly pleasing fact that the works are published along with the number of points, which to some extent gives an indication of the overall level of works submitted from each country.
Grand Prix received a logo «One Degree», created by the Australian Agency for Landor Associates News Limited.
Best Of The World, Best of Oceania, Best of Australia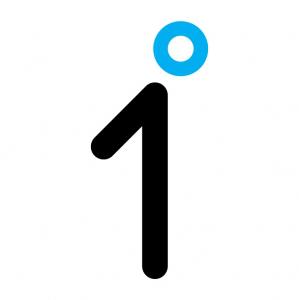 Logo name: One Degree

Nation: Australia
Agency: Landor Associates
Designers: Jason Little, Tim Warren, Steve Clarke, Mike Staniford
Client: News Limited


Logo environment-motion empire of Rupert Murdoch. It is designed to transmit a message: if everyone changed their behavior by just one degree, we could change the future of the planet.
Score: 119



Best of Africa, Best of South Africa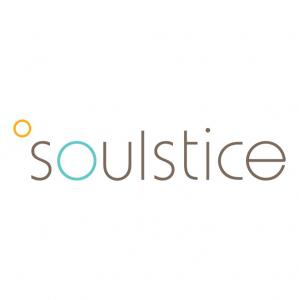 Logo name: SoulStice

Nation: South Africa
Agency: The Brand Union, Johannesburg
Designers: Bronwen Rautenbach, Kyle Wilhelm
Client: SoulStice

Logo spa.

Score: 62

Best of Americas, Best of United States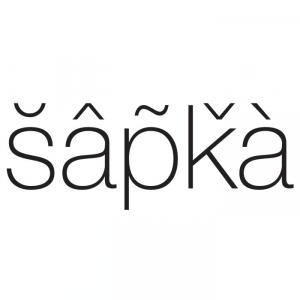 Logo name: Sapka Hat Design

Nation: United States
Agency: Deniz Marlali
Designer: Deniz Marlali
Client: Hats By Aysel / Aysel Ormanbaba

Logo designer vintage hats. Sapka - «hat" in Turkish. We are also close to this word.

Score: 100

Best Of Asia, Best Of Thailand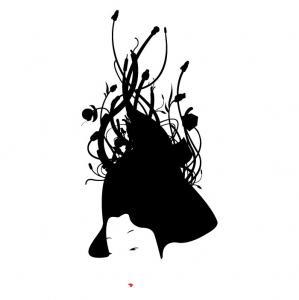 Logo name: Neo Tokyo
Nation: Thailand
Agency: Digital ZOO
Designers: David Williams, Siripong Wongjinda, Pasu Kongprasertkit, Teerayuth Leetrakul
Client: Japanese electronic art exhibition
Logo to «Neo Tokyo», an exhibition of contemporary Japanese electronic art.
Score: 114



Best Of Europe, Best Of Spain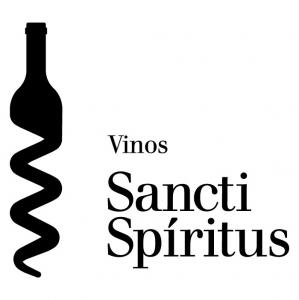 Logo name: Sancti Spíritus Wines
Nation: Spain
Agency: El Paso, Galería de Comunicación
Designer: Álvaro Pérez
Client: La Repostería de las Monjas
Logo for winemakers. It was necessary to fit into one concise logo bottle, corkscrew, two S and One V in the company's name.
Score: 111



Best Of Bahrain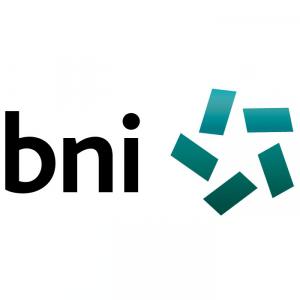 Logo name: BNI
Nation: Bahrain
Agency: Unisono
Designer: Liam Farrell
Client: BNI
Logo for the largest insurance company in Bahrain.
Score: 61




Best Of Belgium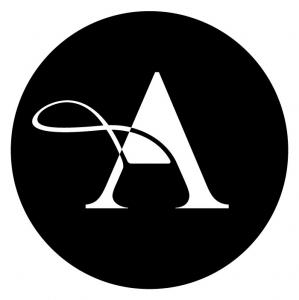 Logo name: Alex Schrijvers Handbags
Nation: Belgium
Agency: Davy Dooms
Designer: Davy Dooms
Client: Alex Schrijvers
Logo for the Belgian designer handbags, working in the style of «alternative chic».
Score: 110




Best Of Bosnia and Herzegovina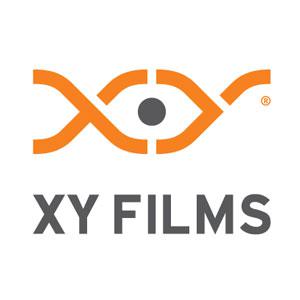 Logo name: XY FILMS
Nation: Bosnia and Herzegovina
Agency: Muamer Design
Designer: Muamer Adilovic
Client: XY FILMS
Logo Productions TV and documentary films from Sarajevo.
Score: 72




Best Of Croatia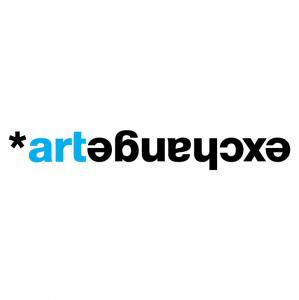 Logo name: Artexchange
Nation: Croatia
Agency: Parabureau
Designers: Igor Stanisljevic, Marko Baus
Client: grad Rovinj (town of Rovinj)
Logo for an art fair.
Score: 70




Best Of Cyprus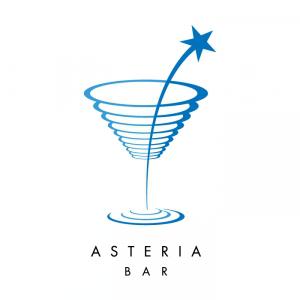 Logo name: Asteria Bar
Nation: Cyprus
Agency: T & E Polydorou Design
Designer: Tasos Polydorou
Client: Miramare Hotel - Limassol
Logo for the open-air-bar at the Atlantica Miramare Hotel, a four star hotel in Limassol. «Asteri» - «Star" in Greek.
Score: 73




Best Of Czech Republik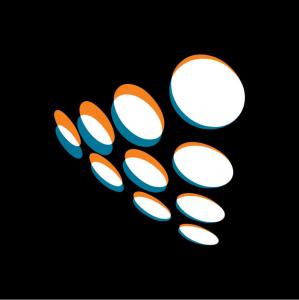 Logo name: Grafika Publishing
Nation: Czech Republic
Agency: Toman Graphic Design
Designer: Jiri Toman
Client: Grafika Publishing s.r.o.
For Czech online publishers.
Score: 67




Best Of Denmark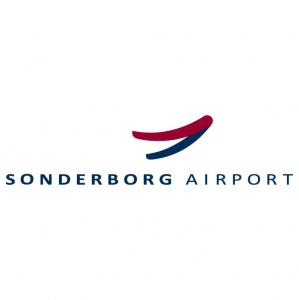 Logo name: Sonderborg Airport
Nation: Denmark
Agency: G1 Advertising
Designer: Jesper Philipsen
Client: Sonderborg Airport
Identity small airport of the island Als in Denmark, used mainly for business operations in Copenhagen, as well as "home" for private jets and small independent airlines.
Score: 67




Best Of Estonia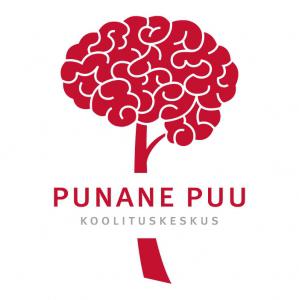 Logo name: Punane Puu
Nation: Estonia
Agency: LOOVVOOL
Designers: Kadri-Maria Mitt, Hannes Unt
Client: Punane Puu
The training company specializing strictly in the construction industry.
Score: 84




Best Of Finland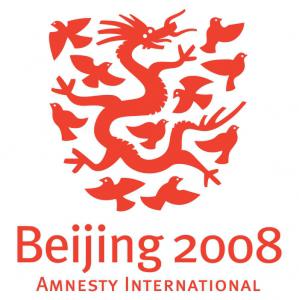 Logo name: Amnesty International Beijing 2008

Nation: Finland
Agency: Hahmo Design Ltd.
Designers: Jenni Kuokka, Pekka Piippo, Antti Raudaskoski
Client: Amnesty International's Finnish section
Logo to campaign for peace and human rights, launched by the Finnish branch of Amnesty International at the time of preparation and holding of the Olympic Games in Beijing.
Score: 84




Best Of France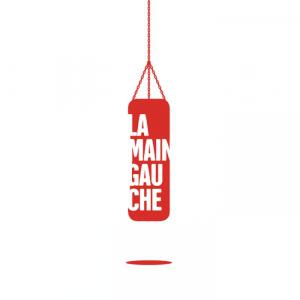 Logo name: La main gauche (the left hand)
Nation: France
Designer: Thomas Poirrier

Client: Sandrine Gazal - La Main Gauche (The Left Hand)

Logo for Event agencies.

Score: 84




Best Of Germany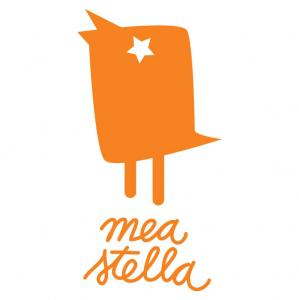 Logo name: Mea Stella
Nation: Germany
Agency: BÜRO ALBA
Designers: Christian Rother, Tina M. Strobel, Daniela Rudolf, Nadine Förtsch
Client: Mea Stella
Mea Stella - Event-agency that apart from organizing events and booking of hotels and apartments for stars of show business and cinema. «Mea Stella» Italian - "My Star". And the name of the founder of the agency Finke - a kind of bird.
Score: 93




Best Of Greece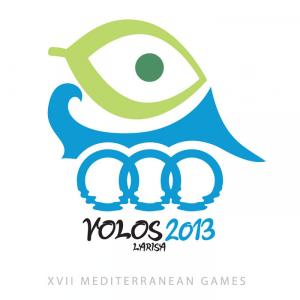 Logo name: Volos and Larisa in 2013, Mediterranean Games
Nation: Greece
Agency: ORFIK DESIGN
Designer: Konstantinos Mamangakis
Client: DVA SA
Identity for the Mediterranean Games, which will take place in not the most famous cities, and therefore the main task of the agency was to draw the attention of people to the cities and to show their willingness to accept games. Larisa City is located deep into the peninsula, and Volos on the sea coast.
Score: 67




Best Of Hong Kong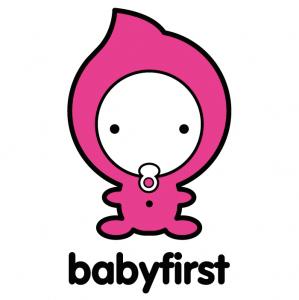 Logo name: babyfirst
Nation: Hong Kong
Agency: mad studios
Designers: brian LAU, lilian CHAN
Client: babyfirst

BABYFIRST - this is such a market, which sells hi-end products for the care of children between the Chinese and foreign businessmen. Brief includes tasks reflect the "foreign origin" exchanges, but reflect the local traditions and culture. Baby dressed in red, as it is necessary to decorate the newborns in China luck.

Score: 86



Best Of Iceland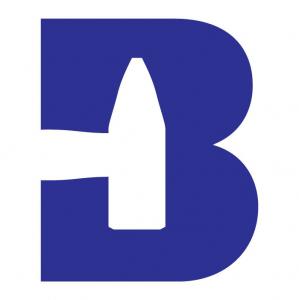 Logo name: Birkifell
Nation: Iceland
Agency: Fìton
Designer: Oscar Bjarnason
Client: Birkifell
Logo for a construction company. The combined hammer and the letter V.
Score: 68




Best Of Ireland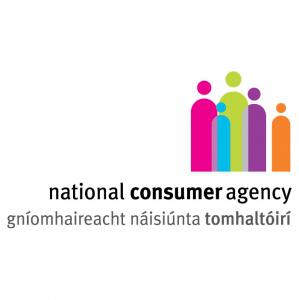 Logo name: National Consumer Agency
Nation: Ireland
Agency: Dowling & Dowling Design Consultants LTD.
Designer: Aoife Broderick
Client: National Consumer Agency
The logo for the National Consumer Agency in Ireland, organized by the Government in 2007. The sign reflects the importance of people in the process of production, consumption and unity in their readiness to defend their interests ..
Score: 69




Best Of Israel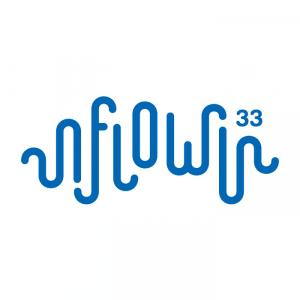 Logo name: FLOW
Nation: Israel
Agency: Danny Goldberg Design
Designers: Danny Goldberg Design
Client: Flow
Mineral water
Score: 75




Best Of Italy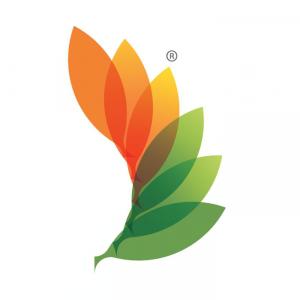 Logo name: fuzzyenergy
Nation: Italy
Agency: metaforma design
Designers: antonella giardina e luciano marino
Client: RACE. Research for an Alternative and Clean Energy.
RACE - an international corporation that manages a variety of innovative high-tech energy projects.
Score: 95




Best Of Japan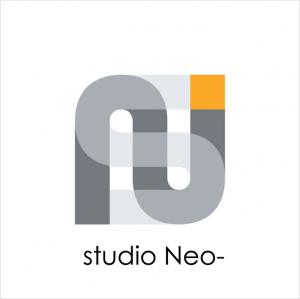 Logo name: studio neo
Nation: Japan
Agency: studio Neo
Designers: Sachiyo Inami, Yoshiki Shindo
Client: studio Neo
Logo for the Tokyo-based design studio specializing in the production sites and architectural graphics.
Score: 77




Best of Korea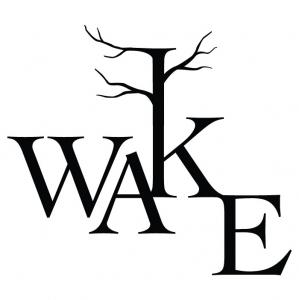 Logo name: Wake
Nation: Korea, Republic of
Agency: Youngha Park
Designers: Youngha Park
Client: Auracle Pictures, Inc.
WAKE - this 10-minute film about a young man at the funeral of his wife. The tree - a symbol of the film, the relationship of life and death.
Score: 79




Best of Kosovo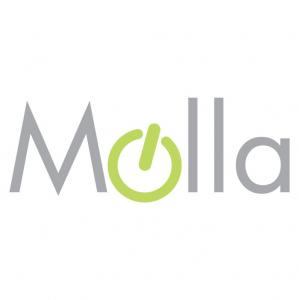 Logo name: Molla
Nation: Kosovo
Designer: Bujar Kabashi
Client: Molla
Logo in Pristina sole reseller of products Apple. MOLLA - «Apple».
Score: 72




Best Of Latvia Logo name: H & L Studija
Nation: Latvia
Agency: Asketic
Designer: Krisjanis Jukumsons-Jukumnieks
Client: H & L Studija
H & L Studija - a company selling ceramic tiles.
Score: 73




Best Of Luxembourg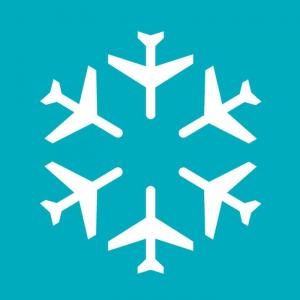 Logo name: Snowflake
Nation: Luxembourg
Agency: Vidale-Gloesener
Designers: Vidale-Gloesener (team)
Client: LuxairGroup
Luxair - lyuksemburzhskaya airline. Logo is confined to the seasonal campaign for the winter flight direction.
Score: 92




Best Of Malta
Logo name: Safeguard
Nation: Malta
Agency: Bulldog
Designer: Ren Spiteri
Client: Waldonet
Logo project to tell people about safety in the workplace.
Score: 83




Best Of Netherlands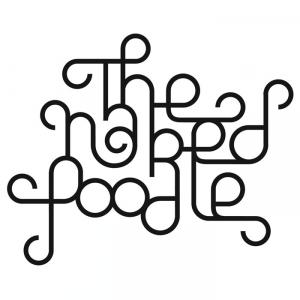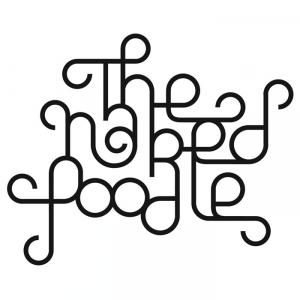 Logo name: The Naked Poodle
Nation: Netherlands
Agency: Fabrique Communications and Design
Designers: Jari Versteegen, Joana Muhlenbrock, David Smulders
Client: Fabrique Communications and Design, Usual Suspects
«The Naked Poodle» - is a theatrical mix of quick visits, simul in Shakhtama, rap Buttle and much more among creative teams.
Score: 89




Best Of New Zealand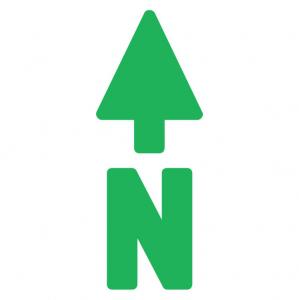 Logo name: Northpine
Nation: New Zealand
Agency: Scenario Communications
Designer: Jason Saunders
Client: Northpine
Logo for the sawmill company, which is a description of the strength and superiority of the product produced.
Score: 87




Best Of Norway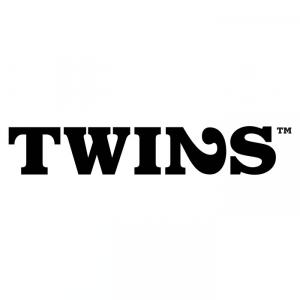 Logo name: TWINS
Nation: Norway
Agency: The Action Designer
Designers: The Action Designer
Client: Twins Communications
Logo for the creative duo, consisting of twin brothers.
Score: 103




Best of Poland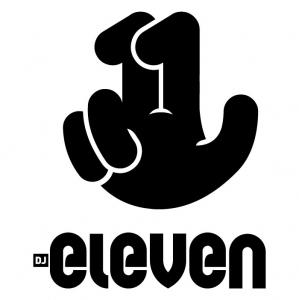 Logo name: dj eleven
Nation: Poland
Designer: jan kallwejt
Client: DJ Eleven
Personal logo DJ.
Score: 79




Best Of Romania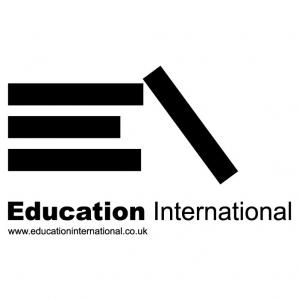 Logo name: Education International
Nation: Romania
Agency: Logo Orange Design Group
Designers: Mihai Licanescu, Emilia Breban
Client: Logo Orange Design Group
Education International UK provides educational products and services online in several countries.
Score: 99




Best Of Russian Federation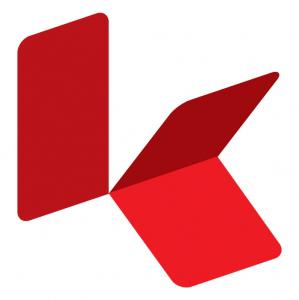 Logo name: Kit Computers
Nation: Russian Federation
Designer: Russ Lobachev
Client: Kit Computers
Kit Computers carries out service of PCs, servers and laptops, working with both corporate clients and to riteylerskie networks. Logo, on the brief, was to define the company as a reliable and respectable partner, carrying as information about energy and progressiveness. The sign is directed at both the b2b, b2c and in the sectors.
Score: 103




Best Of Serbia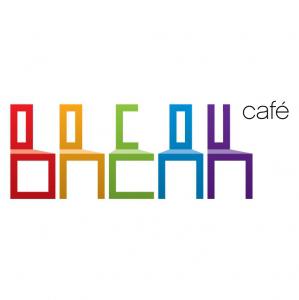 Logo name: BREAK cafe
Nation: Serbia
Agency: KontraStudio
Designers: KontraStudio
Client: Break Cafè, Niš (Serbia)
Logo for coffee shop, located in a shopping center, and is intended for people who want a break from shopping.
Score: 88



Best Of Singapore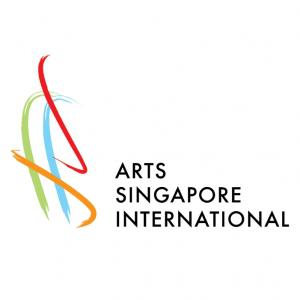 Logo name: Arts Singapore International
Nation: Singapore
Agency: Davis Materialworks
Designer: Eric Lim
Client: Singapore National Arts Council
Arts Singapore International - promotional project supported by the Singapore National Arts Council for the development of international projects of representatives of the Singapore Art. The four colors symbolize the four arts: orchestras, contemporary theater, contemporary dance and traditional arts.
Score: 74




Best Of Slovenia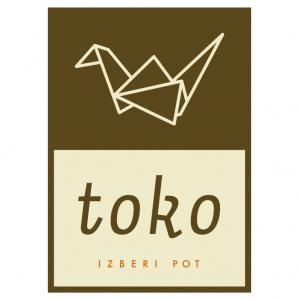 Logo name: Toko
Nation: Slovenia
Agency: Armada
Designers: Teja Kleč, Darko Miladinović
Client: Toko d. o. o.

Logo network of shops selling prestigious bags and luggage accessories. The logo should reflect as "luxury" brand and its history - Shop for many years.

Score: 65




Best Of Sweden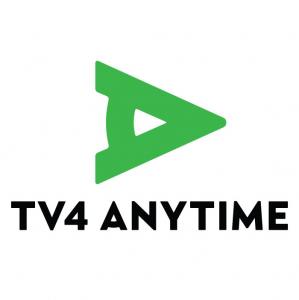 Logo name: TV4 Anytime
Nation: Sweden
Agency: Ohlsonsmith
Designers: Petter Hollström, Barbro Ohlson Smith, Erik Leonsson
Client: TV4 AB
TV4 Anytime - Autoservice "on demand" channel TV4. We had to create a special character that is transferred to the core value of service - "Watch the TV when you want».
Score: 81




Best Of Switzerland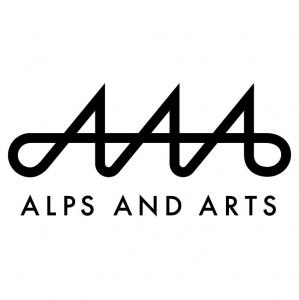 Logo name: Alps and Arts
Nation: Switzerland
Agency: Remo Caminada, graphic design
Designers: Remo Caminada, Michael Häne
Client: Alps and Arts GmbH
Logo for young European brand, selling everyday items with alpine design.
Score: 84




Best Of Turkey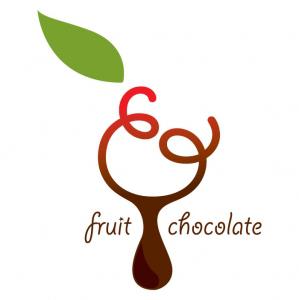 Logo name: fruit & chocolate
Nation: Turkey
Designers: Altug Demirel, Julide Demirel
Client: Fruit & Chocolate
Fruit & Chocolate - a company create a bouquet of fruit and chocolate for those who are looking for something special for special occasions and days.
Score: 79




Best Of Ukraine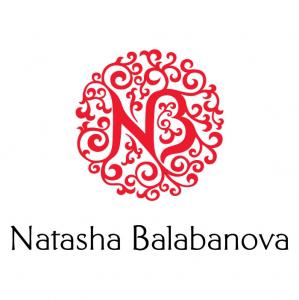 Logo name: Natasha Balabanova
Nation: Ukraine
Agency: Artel Artyomovyh
Designers: Alexey Chernikov, Gera Artyomova, Sergey Artyomov
Client: Natasha Balabanova
Identity for top stylist Natasha Balabanova
Score: 84




Best Of United Arab Emirates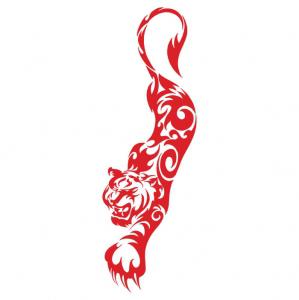 Logo name: FELIX AMONRA
Nation: United Arab Emirates
Agency: TEAM / Y & R
Designers: Joseph Francis Bihag
Client: TIGER FILMS
Tiger Films - Indian production, producing films for Bollywood.
Score: 88




Best Of United Kingdom
Logo name: Be
Nation: United Kingdom
Agency: Sawdust
Designers: Rob Gonzalez, Jonathan Quainton
Client: Be
Logo for the London Event, a company specializing in live music and club events in unique locations.
Score: 97

via # image1306455