The network has photos of the car, which is apparently to be the new generation Mazda3.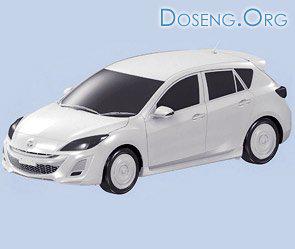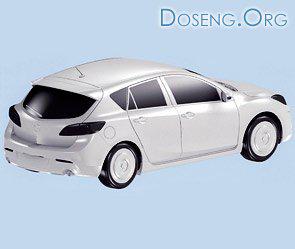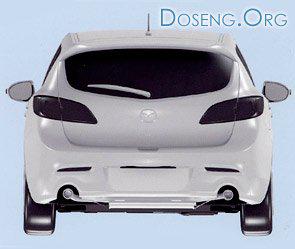 Despite the fact that the photo machine looks, to put it mildly, strange and more like a toy, that such images were sent to the Japanese automaker for registration to OHIM (Office for Harmonization in the Internal Market - an organization that deals with the registration of trademarks, industrial design on the internal market of the European Union). These images have been filed together with the application for registration by Mazda Motor Corp. July 22, 2008. Register at OHIM allows you to trade this product in the territory of all 27 EU countries.
The car depicted in the photos is a 5-door hatchback, the style reminiscent of the famous "three-ruble note," the Japanese automaker. However, some details have been borrowed from other, more recent models of the company. So, bulging front wheel arch and large false radiator grille, "spolzshey" on the front bumper, reminiscent of a sports car Mazda RX-8, the crossover CX-7 compact Mazda2.
A pair of tail lights "removed" from the older model Mazda6. Together with them, the novelty moved slightly change the shape of the rear bumper and the rear window. "Toy" prototype, announced in late July, similar to the car that was several times "caught" by photographers on the tests, according to the portal CarScoop.
In any case, guess what will be the product of a new version of "treshki" is long. It is expected that the world debut of the new Mazda3 sedan 2010 model year will be held at the November auto show in Los Angeles, followed by a premiere of the 5-door hatchback in December at the Motor Show in Bologna, Italy.
Photo: Carscoop