Toyota Rin
RiN should allow their owners to enjoy "unlimited comfort and a quiet life." Ecological character of the concept emphasize its vast windows greenish tint to protect from harmful ultraviolet and infrared rays, through which the car's occupants will be able to really "take a new look on life." Heated seats, perhaps the only "normal" option in RiN, which among other things is equipped with oxygen conditioned air humidifier and adapts to the mood of the driver's steering column. Appearance RiN, report designers Toyota, inspired by the Japanese variety of cypress swamp.
Toyota Hi-CT
Hi-CT («hi ride city truck») with a hydrogen power plant is designed for adventure lovers and fans of extreme sports, especially for surfers, which should appeal specifically designed for boards compartment at the rear of the car. Hi-CT - car for the young and confident people who are always ready to have fun, the developers say Toyota.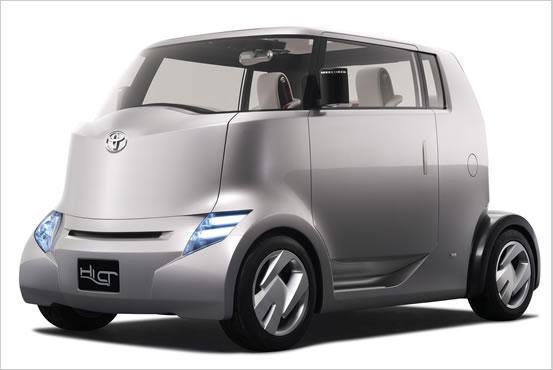 Toyota I-Real
i-REAL - it's personal mobility vehicle, which in the future, believe in Toyota, will be given a significant place in the urban road stream. Technically concept is an improved version of the project i-unit and i-swing, as shown in the recent global showrooms.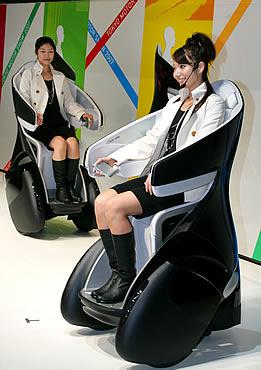 Honda Puyo
Japanese PUYO word means "feel of the soft body of the car." The main idea of ​​the developers was to create a car without corners. Gel luminescent body four-car made of soft materials so that PUYO safe in the event of a collision with pedestrians.
The car is safe for the environment - it is equipped with an electric motor, which works as a result of the combination of hydrogen and oxygen.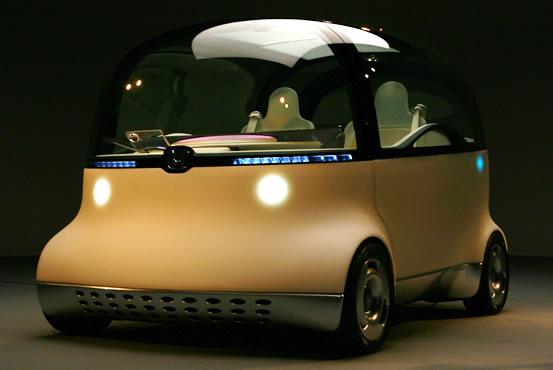 Honda CR-Z Concept
The car is a sports coupe collected from eco-friendly materials and equipped with a hybrid power plant, the same as on the model Honda Civic Hybrid.
Depending on the feedback during the motor show, Japanese companies will take a decision on the future of Honda CR-Z Concept. But even if so, the production version of a sport coupe will appear no earlier than 2010.