Make something new in the conservative automotive world is not easy. Some inventing the square wheel, and buyers squeak with delight, while others only change color interior lighting - and then forced to close entire plants. "Motor" recalls cars with bodies "innovative" forms that no one wanted to buy.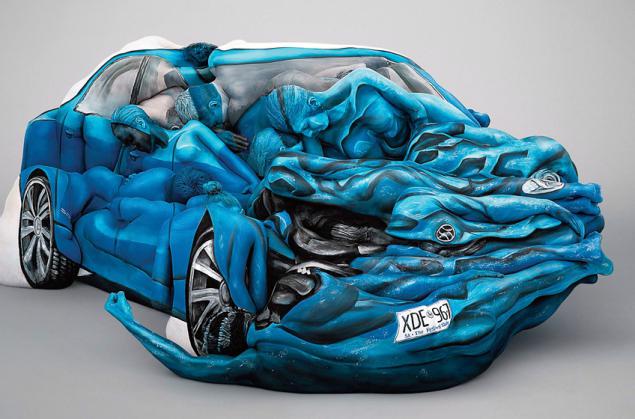 Opel Signum ~ 2003-2008
Opel Signum inherent in the idea of ​​making stylish and spacious car for longer trips seemed good, but its implementation was disastrous. When the car was introduced, the company declared an unprecedented practicality combined with the "sports coupe appearance." It was not true. Ethnicity was not disgusting, but the "sport" in the image of Opel Signum was no more than that of Gerard Depardieu.
Not everything turned out smoothly and with practicality. Hatchback based on the Opel Vectra was increased by 13 centimeters compared to the "donor" wheelbase that has given him space in the back row. But the trunk of 365 liters could surprise except that the owner of "Smart».
And the main problem was that appeared in the same 2003 station wagon Opel Vectra Caravan wheelbase has been increased by the same 13 centimeters, and the "hold" was bigger - 530 liters. The "barn" was cheaper!
What then could take Signum? Only a system of transformation of interior Flexspace and rear seats, which are regulated by the length and angle of the back, and had a great convertible center armrest. But this success was not enough.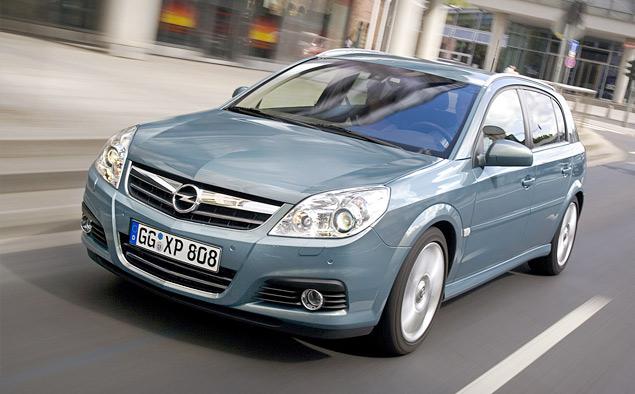 111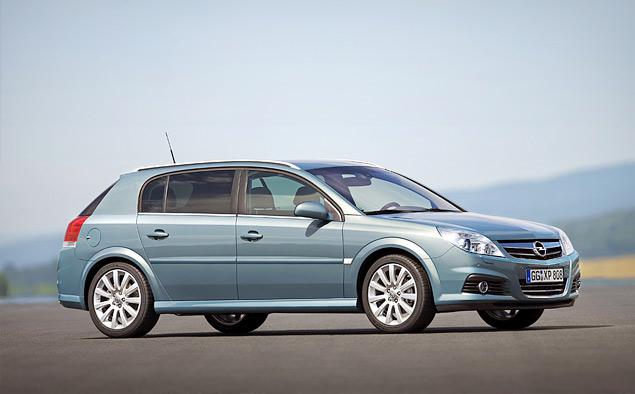 111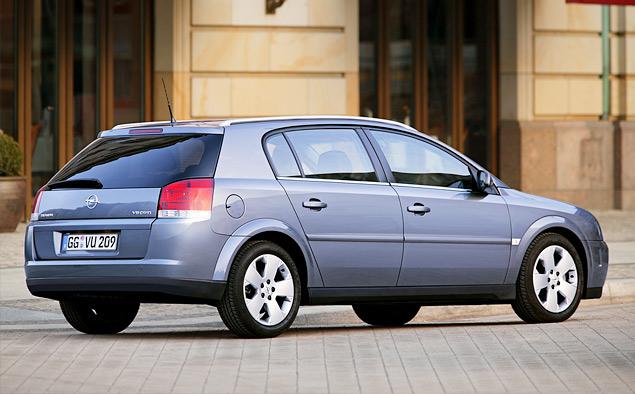 111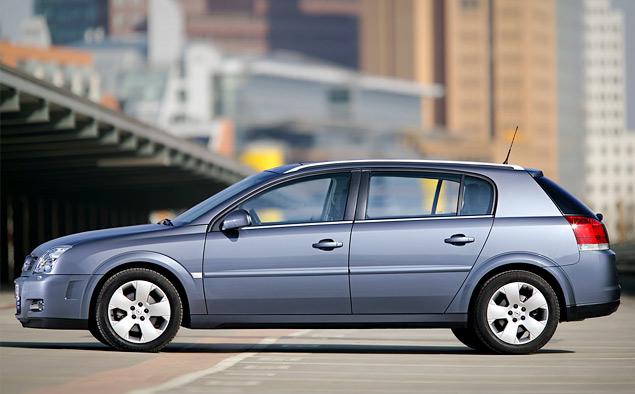 111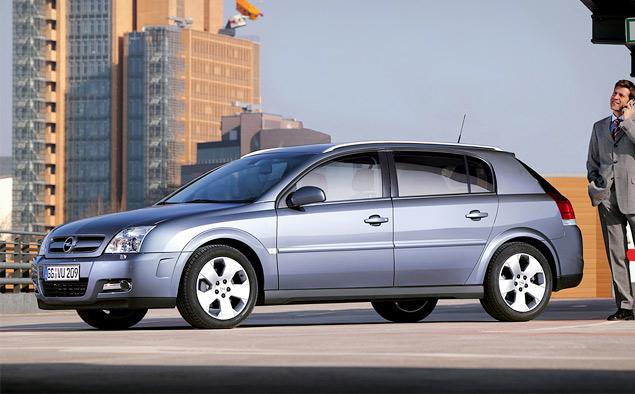 111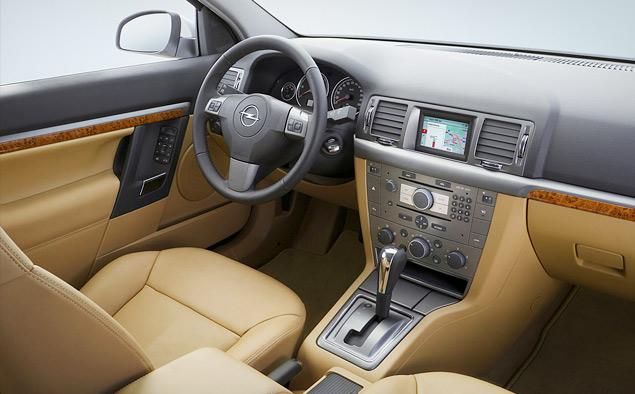 Chevrolet Lumina APV / Pontiac Trans Sport / Oldsmobile Silhouette ~ 1989-1996
Futuristic Chevrolet Lumina APV, also known as the Pontiac Trans Sport and Oldsmobile Silhouette, was created in order to settle on the family minivan, which dominated in the eighties Chrysler. To beat competitors have decided to innovation and funky "chips". But flogged themselves.
Below Chevrolet Lumina APV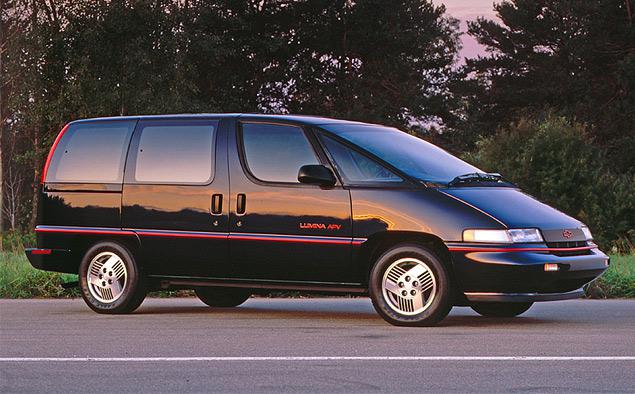 As arch-rivals Trinity Chrysler / Plymouth Voyager and Dodge Caravan, from GM van had front-wheel drive layout. But first, he had an amazing design, and secondly, Chevrolet Lumina APV was made on a steel space frame with body panels made of plastic - the same technology General Motors earlier run-in on the sports car Pontiac Fiero and later actively used on models Saturn.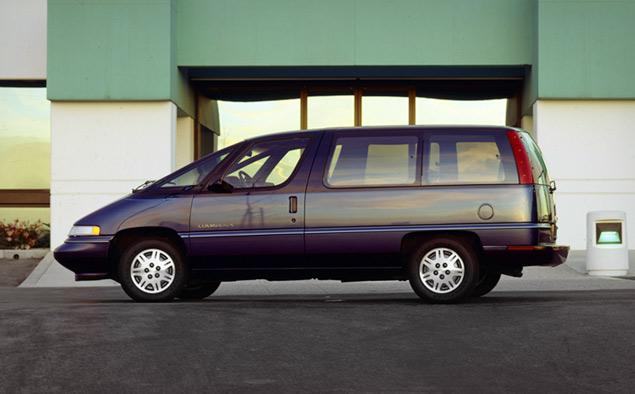 111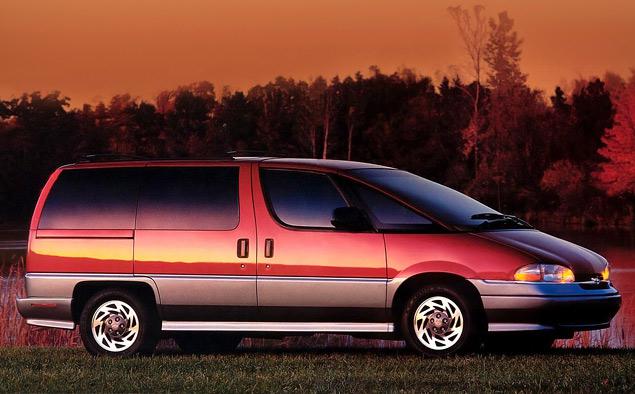 It has not made the car easier or cheaper competitors. On the contrary, "plastic" body frightened shoppers: they wanted a real "iron" car. It does not help even argue that the Lumina APV was quite safe, and plastic panels are not afraid of small chips and scratches, but also does not rusted.
Not attracted American families nor powerful engines (while Lumina APV, with its 170-hp 3.8 V6 was the most powerful minivan on the market) no such chips like electric side sliding door (first in the world!), Convertible car seats, traction control and pnevmoelementy a rear axle holding the body in a horizontal position regardless of the load.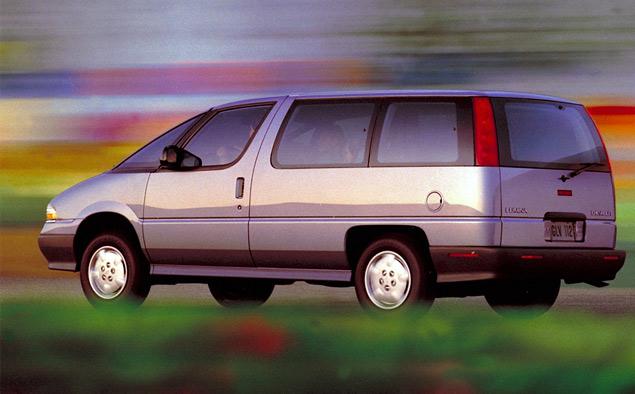 111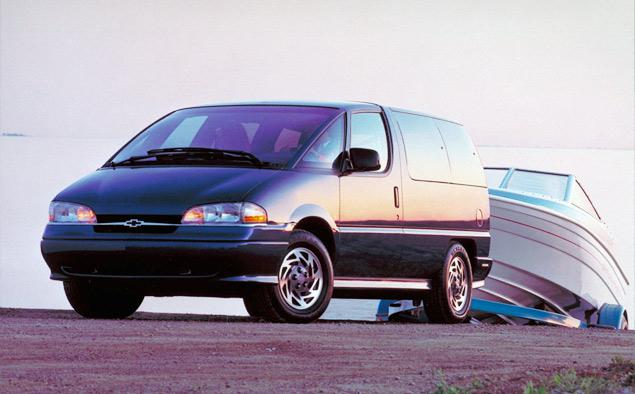 111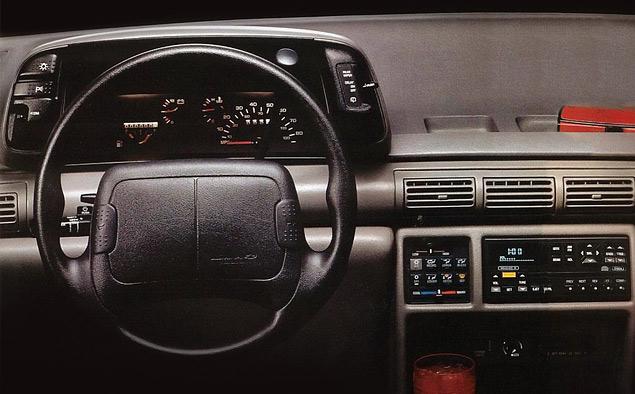 111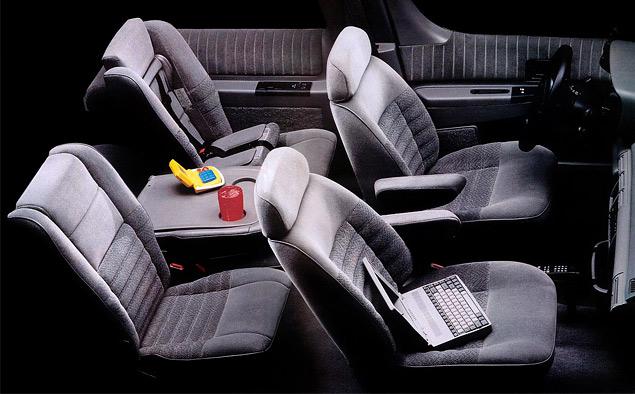 111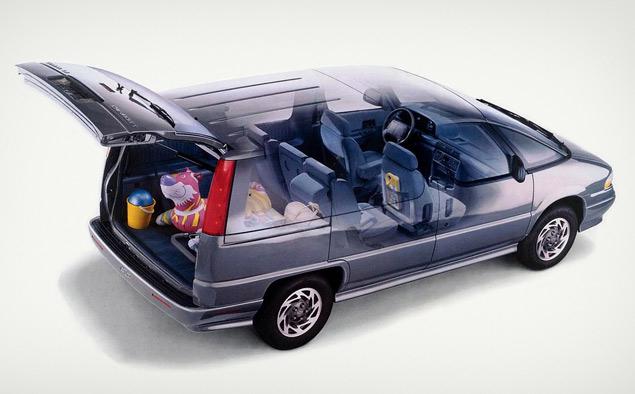 All design spoiled: family people just want the same machine, as in all. For them Lumina APV was too long, sharp nose, and a proportion of the vacuum cleaner. The client, even whimsical, always right - the car quickly made a restyling, in which the nose is shortened by 76 mm, black front and rear strut replaced painted in the body color and the lights made the usual form. Still it did not help - in 1996, production had to turn to then replace the car to the other with a metal body, without innovation and individuality. And it was bought.
Below - Pontiac Trans Sport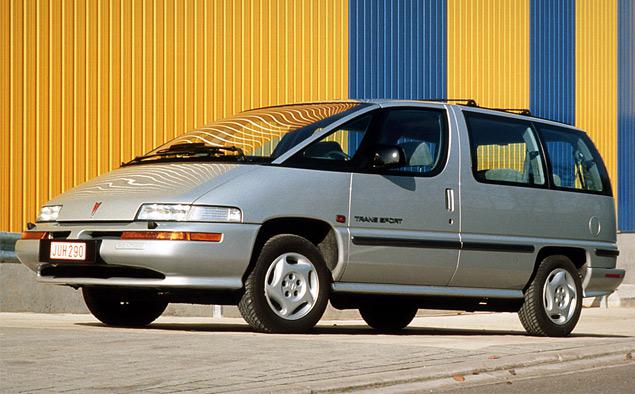 111
111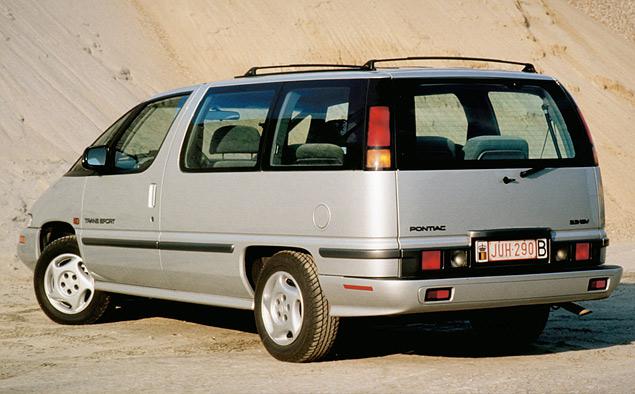 111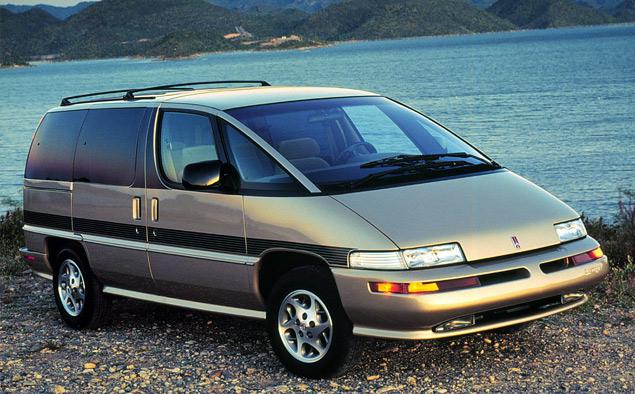 111
111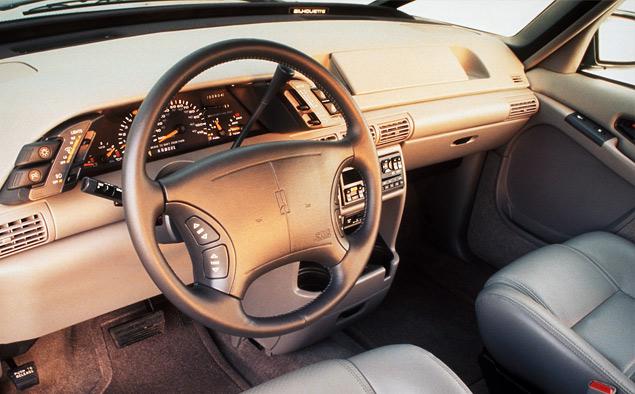 Renault Avantime ~ 2001-2003
Renault Avantime was one of the first attempts to combine the functionality of a minivan in Europe with the style of a coupe. It was a car-adventure - a three-door "coupe-bus" without central pillars.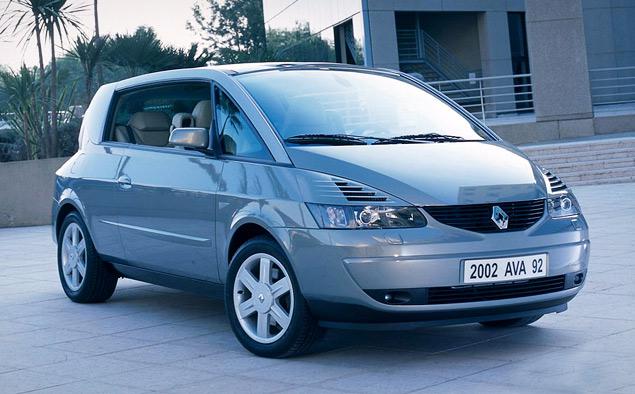 Especially Avantime was interested in the details. The gills of the headlights, white painted roof, "round" the rear window and rear lights is very, very tricky form. As conceived by the French, every detail of the machine should be shocking. It was.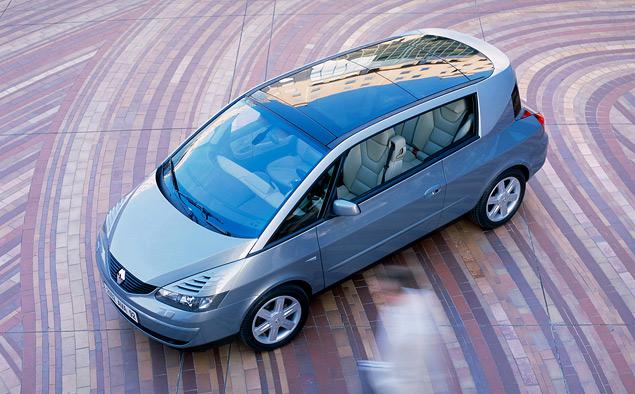 Technically, however, it was banal Renault Espace with the space frame and composite body panels. Drive - front-wheel drive. Motors - four- and six-cylinder. Suspension - front MacPherson strut and rear semi-dependent beam.
Since the car was great, and the door he had just two, they were very long. And to them it was possible to use the parking lot, the engineers came up with a clever opening mechanism - at the same time they are turning more and moved forward.
Saloon car was so luxurious as I could to be a luxury of Renault in principle. Four seats have built-in seat belts and leather-trimmed luxury British Bridge of Weir. The instrument panel is centered and has digital blocks and climate control are on the doors. Another interesting feature Avantime - function Grand Air: push of a button the car went down all the windows and panoramic roof.
Avantime is produced in France in the factory of the company Matra. For a couple of years, was released all 8557 cars and then Matra decided to get off the car business. But because of the extremely low sales at Renault have decided that it is easier to close the production, rather than to transfer it somewhere else.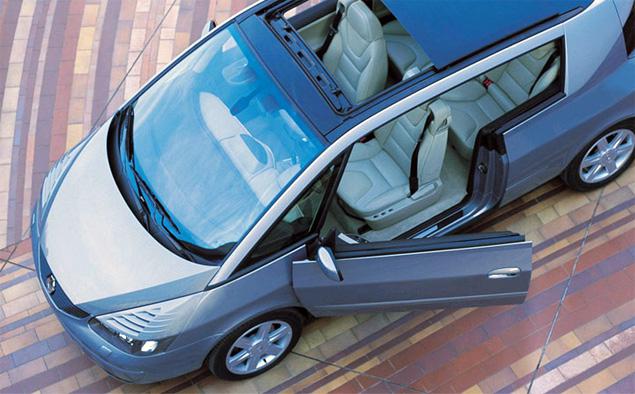 111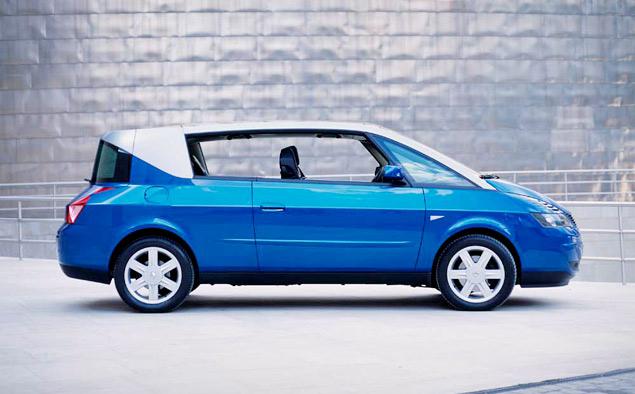 111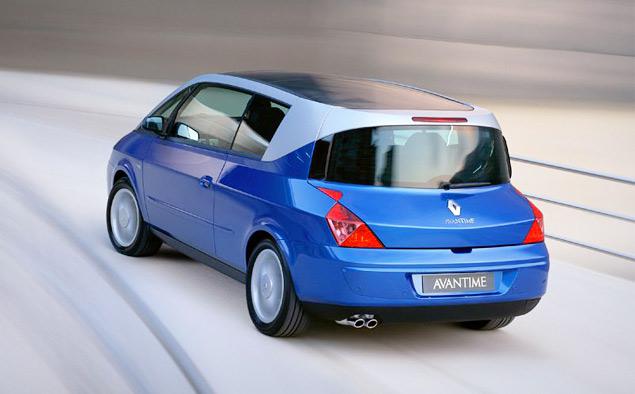 111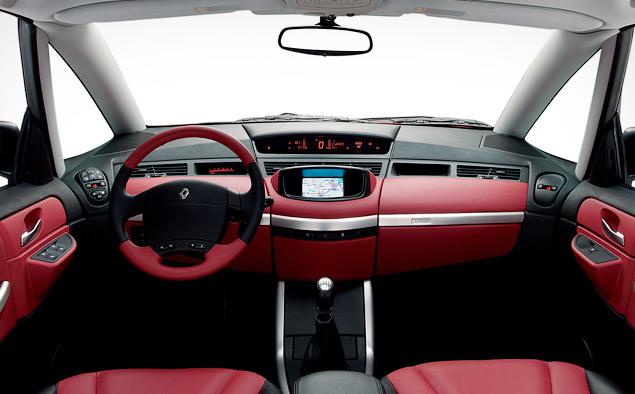 Mazda REPU ~ 1974-1977
Mazda REPU looks like a normal pick-up - nothing special. But our selection it came for another reason: because the pick-up - this is one of the most unexpected versions of the machine, which would have cost to place the rotary-piston Wankel engine!
The main advantage of "rotor" - light weight and high power - making it almost ideal for sports cars. And the flaws - small torque and a monstrous expense (including engine oil) - put an end to its use in utilitarian art. But in the portfolio of the company not only Mazda rotary pickups - there were buses!
Built on the basis of a family of B-Series pickup REPU (Rotary Pickup) was very comfortable: the motor running smoothly, do not vibrate and does not rattled. And since the 70 gasoline in America cost less water in the Mazda we decided, why not? Let REPU will often fill, filling a kopeck! And released it in the US market and Canada.
Nakarkat! Just in 1974, when sales pick-up only just started, bahnul fuel crisis, completely deprived REPU appeal. Almost all of the 15,000 machines produced have been sold before the "plague", after which sales amounted to hundreds of copies. But, like almost all rotary "Mazda», REPU managed to take part in racing and even took first place in the 24-hour marathon of the Mojave Desert in 1975. And you say Ford F-150 Raptor!
Ford F-150 Raptor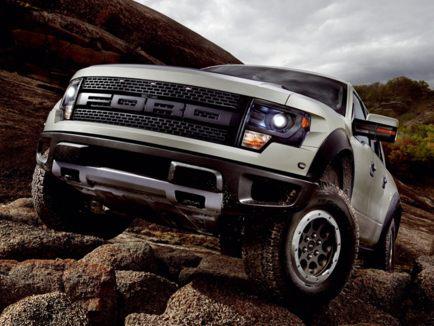 Chrysler Airflow ~ 1934-1937
This is now the Chrysler Airflow looks like a very ordinary car of the last century. But at the time this car was a breakthrough in the field of aerodynamics. What, in fact, and it ruined.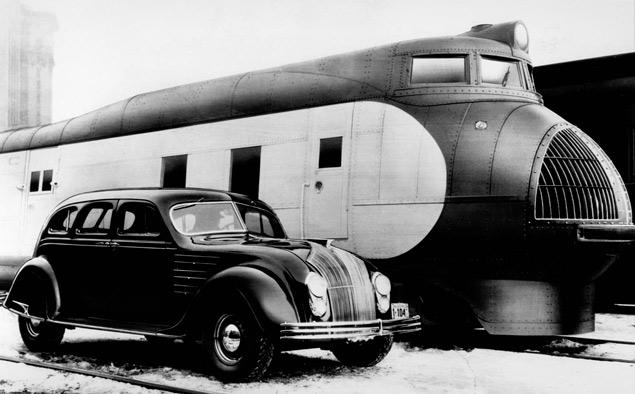 For the project company Chrysler Airflow even built a wind tunnel, which has experienced more than 30 different scale models. However, the revolutionary was not only a form, but the layout of the vehicle. Engine shifted forward cabin - back a little, which made almost "half" weight distribution. It improves and handling, and a smooth ride.
But because of a radical new production technologies have Airflow had serious quality problems: it supports the motor with fly off, the weld seam to burst. Competitors added fuel to the fire, spreading the newspaper "duck" that body shape and Airflow unsafe. But all this, of course, was nonsense. The real problem was in the buyer - they just do not want to buy this ridiculous looking "remnant."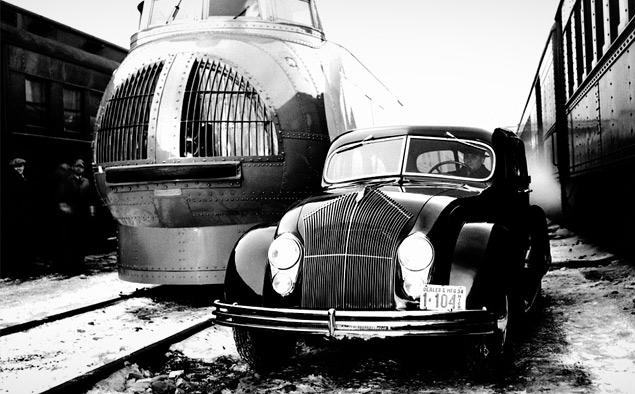 111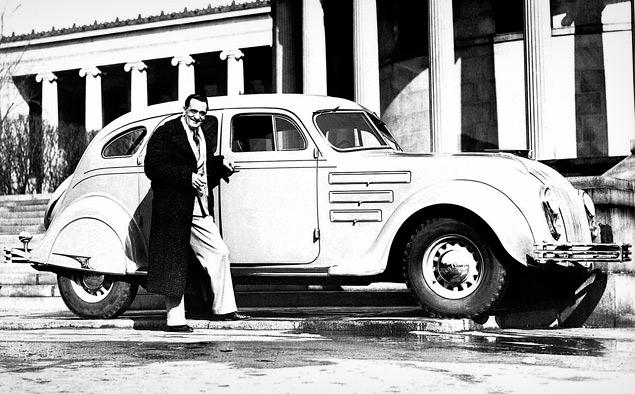 111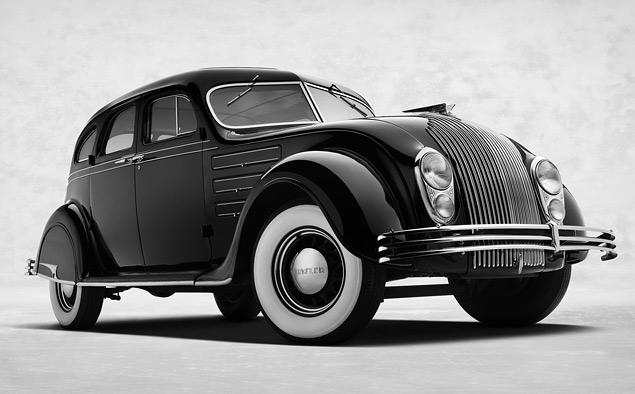 111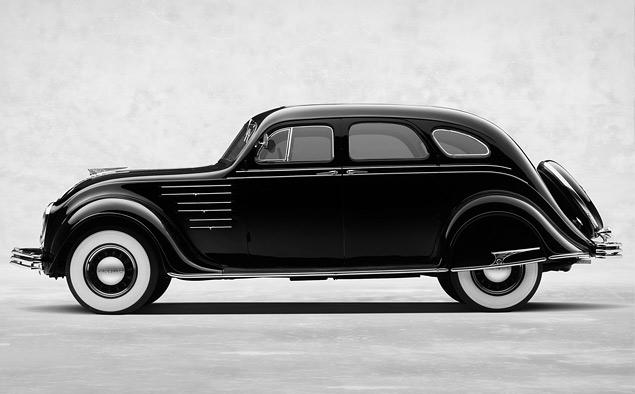 Chevrolet SSR ~ 2003-2006
Pick-up with a rigid folding roof and engine from Chevrolet Corvette? We have two questions: Who came up with this is a misunderstanding, and why Chevrolet SSR is not equipped with a seven-seater interior and inflatable swimming pool - so pile up?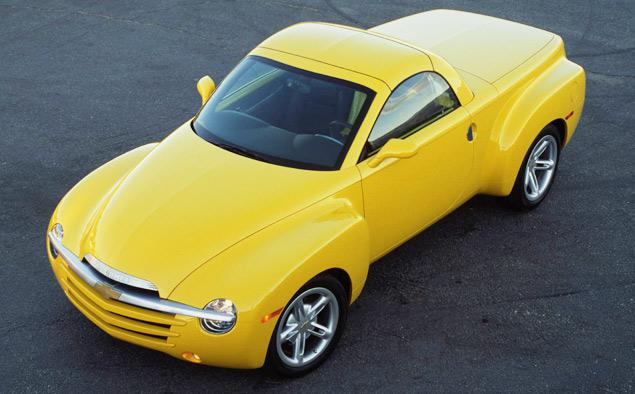 Despite the fact that Chevrolet SSR got motors capacity of 300 and 400 forces, it was built on a platform of Chevrolet TrailBlazer - not the most outstanding car ring. The body was heavy and high, so high, that could do SSR - effectively burn the rear tires. Basically, too bad.
But as all good in SSR stuck a lot (a folding roof that is), then it cost 42 thousand dollars an impressive - and for the money in the United States while it was possible to buy a Porsche Cayenne. As a result, dealers 'Chevy' sold for the entire year 9000 cars and some time later the leadership General Motors has recognized that it will stop production of this car earlier than planned. Promise kept.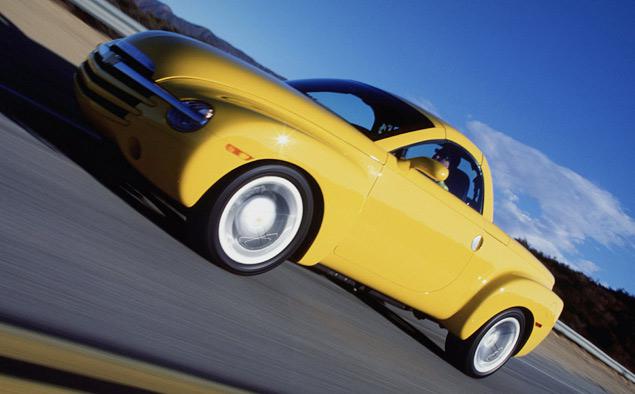 111
111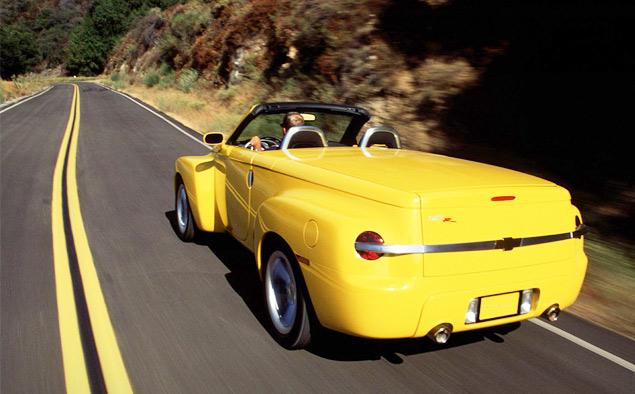 111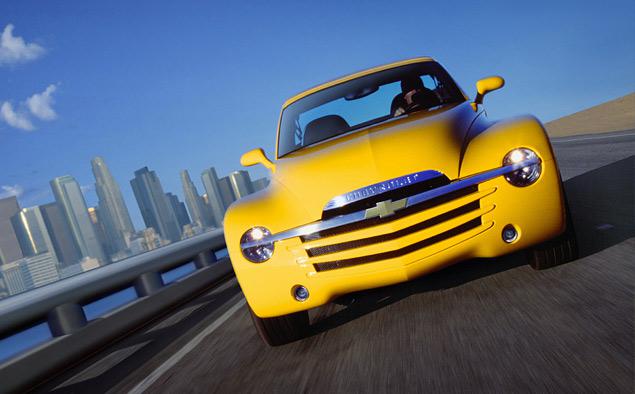 111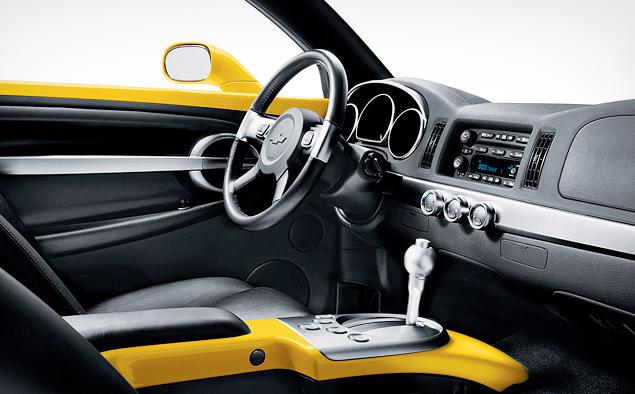 Last post. All with Friday!
Source: motor.ru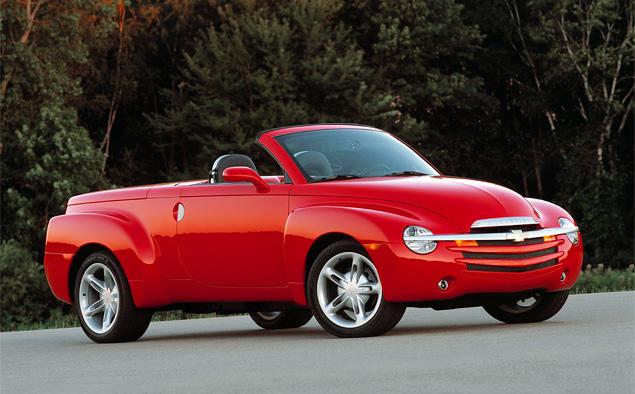 Source: