Funny information Mazda3 concept was published on the Internet. It all began, apparently, with a blog in which a content of the blog were posted alleged pictures of the future concept of Mazda, a harbinger of the next generation of "treshki».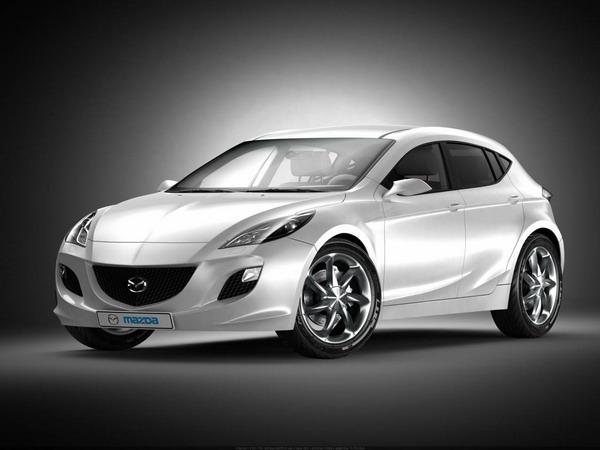 But no - it renders the image data to the course project student of 3rd course MSTU "MAMI" Gregory Reshetnikov, student at the department of "Design».
This is the concept of the future the Mazda 3 was carried out, by the way, on the basis of units of Volkswagen Golf IV. And liked it much ... «Looks great though, like an Asian Alfa» (looks cool, as if it were Asian Alpha) - Many users leave comments to the articles referred to the similarity with the latest model from Alfa Romeo - MiTo. «If the next 3 looks as good as these renderings, we wouldn 't be disappointed at all» (If the next generation of "treshki" will look as good as these renderings, we did not disappoint) - as well as written in his note autoblogovtsy themselves. Everyone, without exception, like the aggressive design of the project (some people even call it a new generation is "charged" hatchback Mazda 3 MPS), as well as lighting fixtures, made in the style of the new Mazda 6 with LEDs. Also liked the surface and the project in the style of the latest concepts from the Japanese brand.
However, whether actual next-generation Mazda 3 have some features in common with the project - will soon see.