American design centers the world's major automotive manufacturers have presented at the Auto Show in Los Angeles LA Auto Show design projects unique cars of the future that can go into series production in 2025.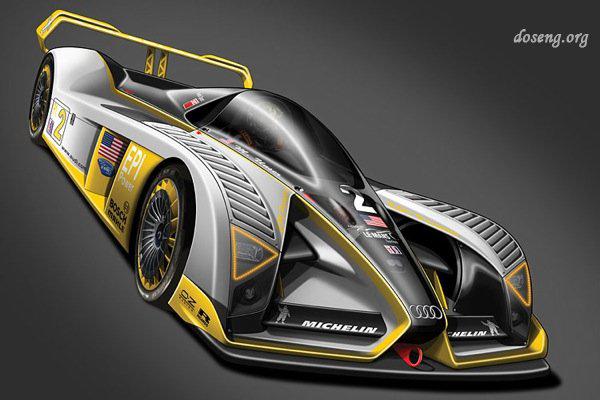 Conceptual futuristic model racing cars Audi R25, BMW Hydrogen Powered Salt Flat Racer, GM Chaparral Volt, Honda the Great Race 2025, Mazda Kaan, Mercedes-Benz Formula Zero, Mitsubishi Motors MMR25, Toyota Lemans Race and Volkswagen Bio Runner have been developed, including including, for the contest «Los Angeles Design Challenge».
The car of the future Audi R25 designed so that with dignity to respond to the challenges of the future of the world races and do not get lost among the other competitors.
Style designers Audi - «form is functionality", and the new car will be completely devoid of unnecessary elements of his design, combining the latest technology and efficient architecture of the body.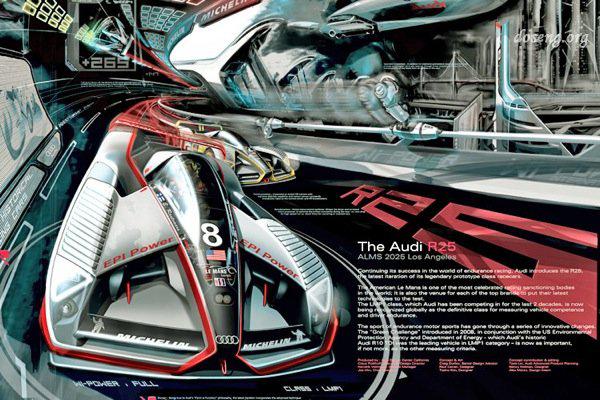 BMW Hydrogen Powered Salt Flat Racer © BMW Group Designworks USA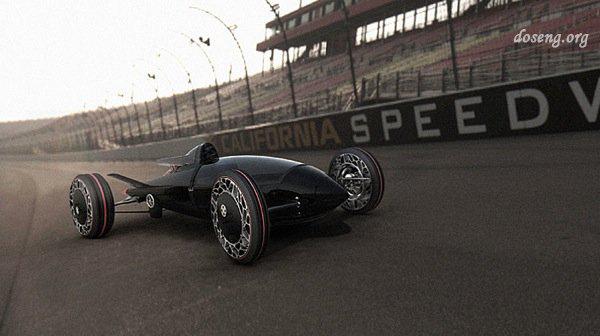 BMW Hydrogen Powered Salt Flat Racer © BMW Group Designworks USA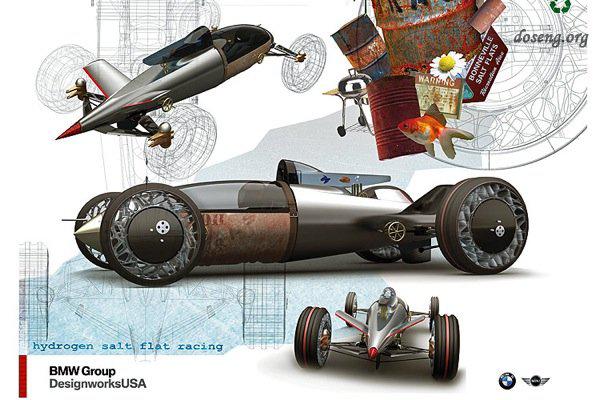 GM Chaparral Volt © General Motors Advanced Design, California