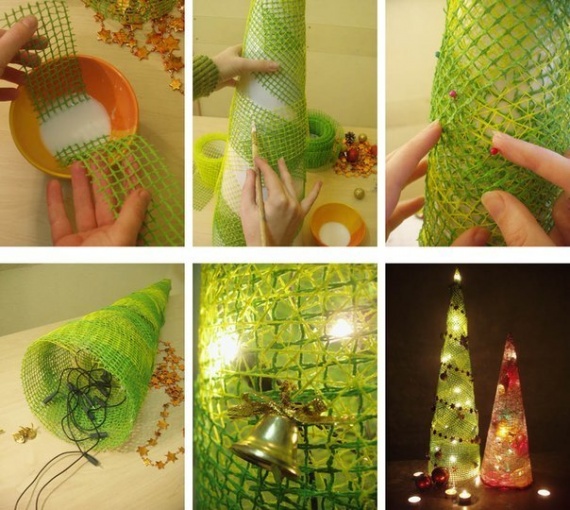 You will need: floral mesh (mesh well with two or three colors and thickness), the cone of plain paper, scissors, pins, PVA glue, brush, garland, items for decoration.
Step 1. Cut the net with small portions.
Step 2. Sections of the grid is dipped in diluted PVA.
Step 3. The two grid alternating colors, by placing it in different directions for the cone. Joints coat with glue again.
Step 4. Fix the pins. Give each layer to dry before gluing new.
Step 5. When all dried up completely - remove the tree from the base. Placed inside the garland fixed.
Step 6. Decorate the Christmas tree at its discretion.