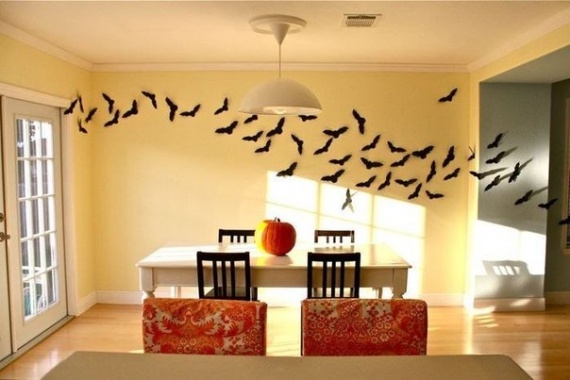 We need to work:
 - Template bat
 - Black paper
 - Scissors
 - Double-sided tape
1. First print out the basic pattern for the printer.
2. Pattern Cut.
3. Apply the pattern to a folded sheet of black paper.
4. Cut.
5. On the reverse side of the bat pasted a piece of double-sided tape.
6. decorate apartment or facade of our house.
The more bats you make, the more effective it will look !!!
Happy Halloween and excellent mood!