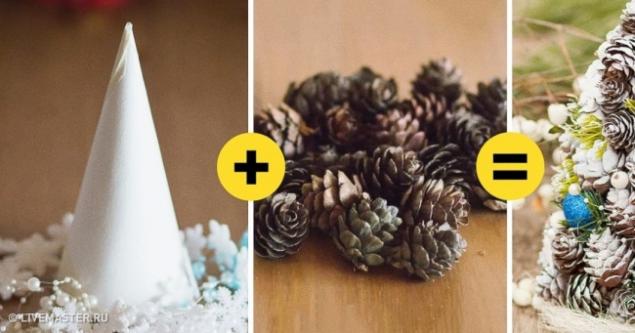 Buying a real Christmas tree or an artificial Assembly immediately adds 100 points to the Christmas mood. And imagine how cool it will be to do it yourself, gather the whole family in a cozy living room?
The website
offers to your attention 15 ideas for Christmas trees which can make their own hands. All the creative and unusual — as the selection.
Tree of family photos for my fondest memories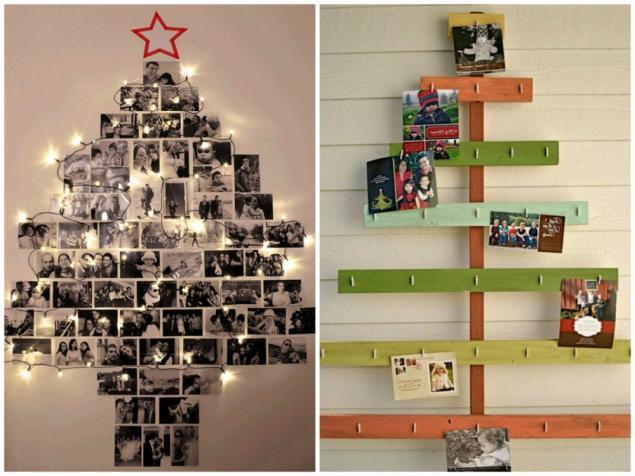 Photos you can just stick on the wall or flipchart. A more complex option is to make a wooden frame from unnecessary boards, which is convenient to attach the bright moments from the life of your family. Perhaps this is the most heartwarming idea for the Christmas tree.
Tree artificial or live fir-tree boughs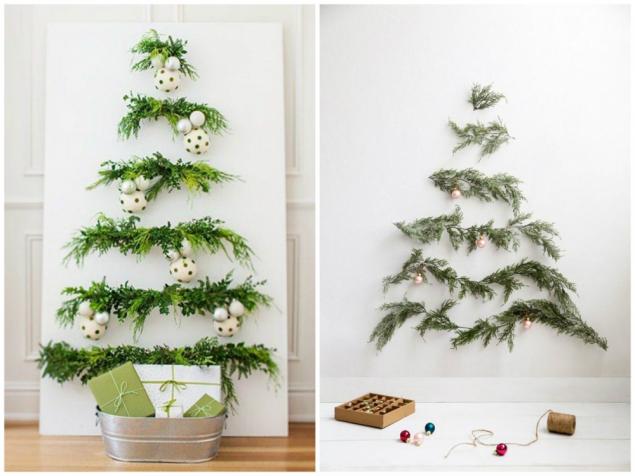 Minimalistic and elegant solution. A big plus — so the tree can be dressed up with favorite toys.
Bright applique on the wall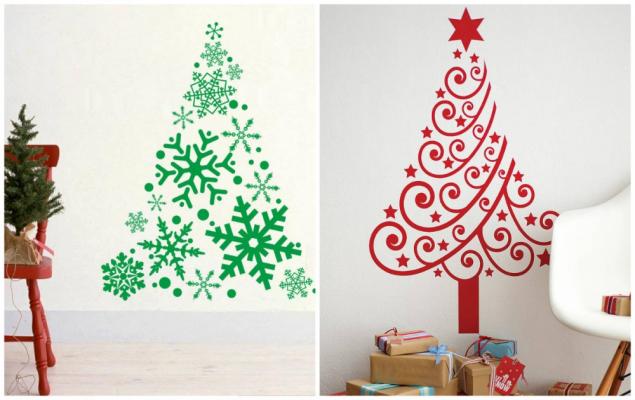 Such a tree can be bought, but can be armed with scissors and glue and make some simple but nice pattern.
Christmas tree made of garlands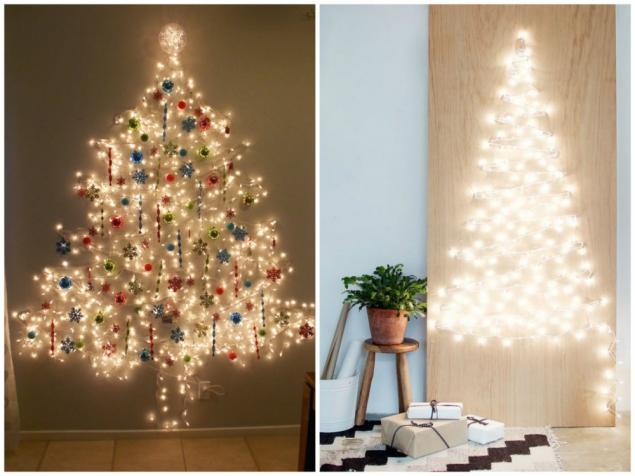 To make this beauty easy, and it looks well, very comfortable and spectacular. Step-by-step instructions, see here.
Tree of thread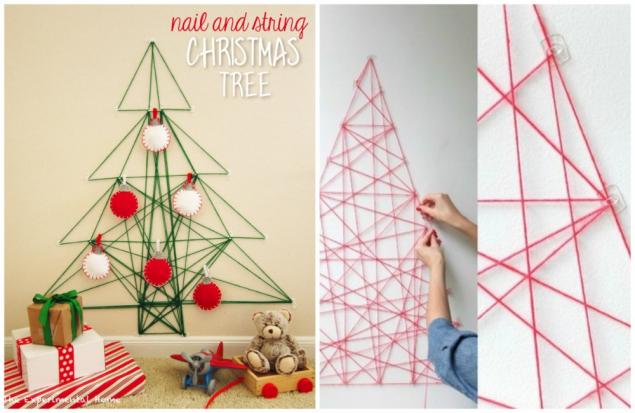 Another cute and homely option for those who love needlework. How to make a Christmas tree yourself, see the link.
The easier option is a wall — mounted Christmas tree from the ropes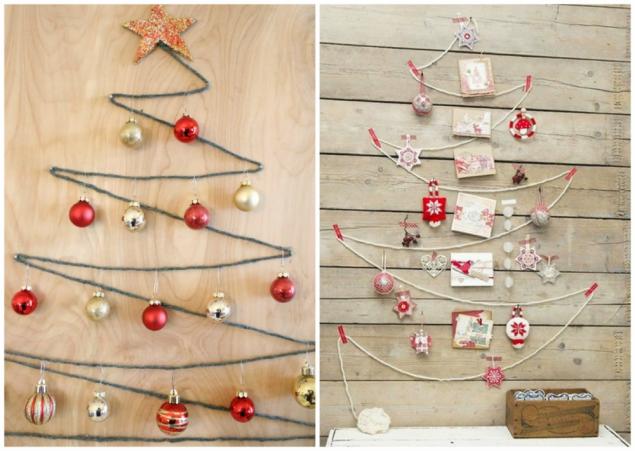 Cool Christmas tree that you can build in just 5 minutes. How to do it, read here.
Christmas trees from cones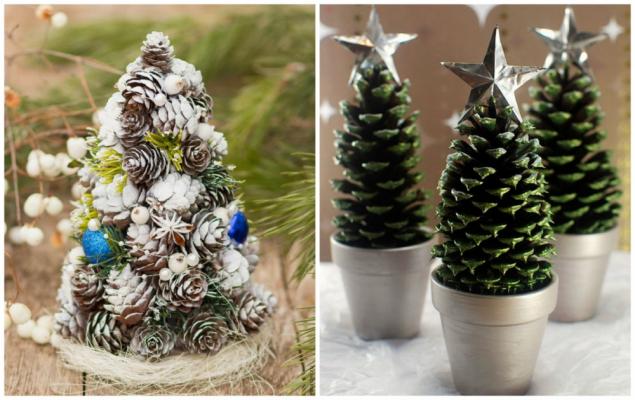 Simple in design tree, which in the literal sense of the word came to us from the forest. Even from a single bumps can be done a little masterpiece, and how to make a Christmas tree, see here.
Tree-ornament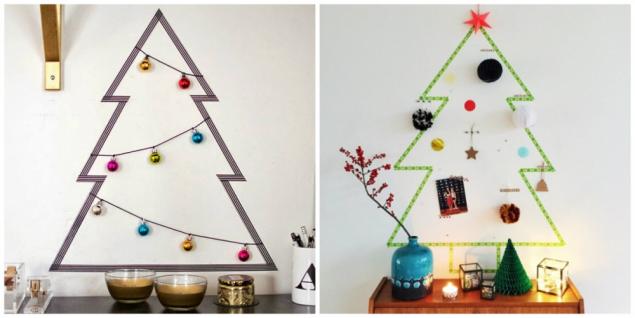 Select beautiful wrapping paper and simply glued to the wall, repeating the outline of this tree.
Tree-cone of thread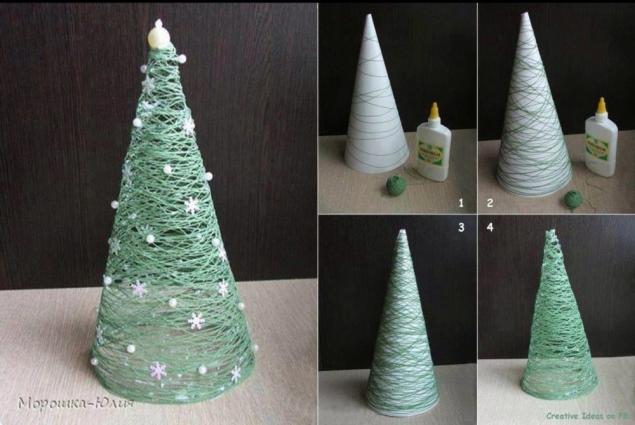 Painted tree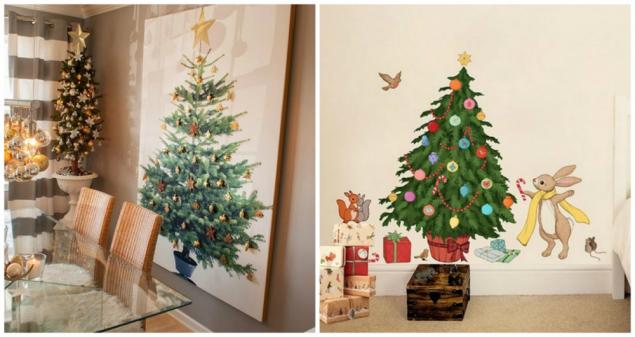 A tree as you can buy, and draw. A great option for those who have no space for larger trees.
Christmas tree of toys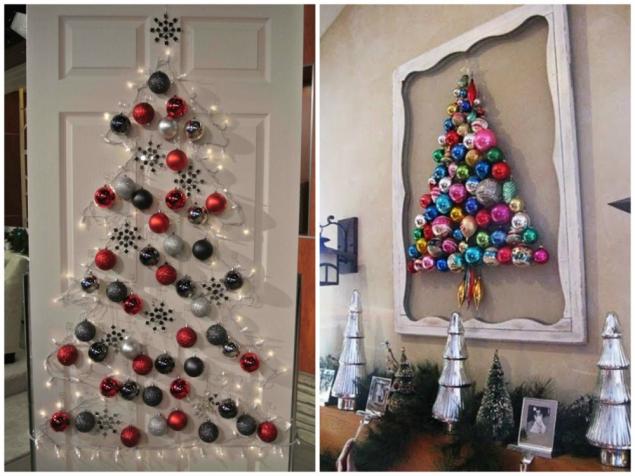 Well, what new year without their favorite toys? But if to make this tree, then it definitely will fit all the balls and snowflakes. Looks bright and impressive.
Tree of gift items and other details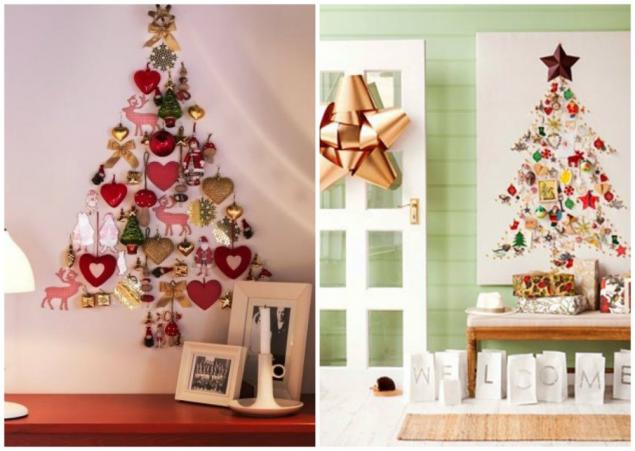 On these wonderful Christmas trees you can put all your favorite things — from postcards and magnets to sculptures and soft toys. Very homely turns option.
Tree-cone rope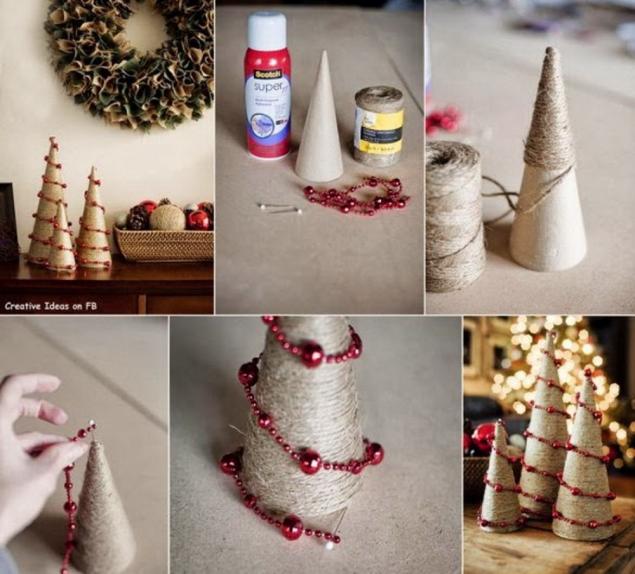 Tree made of wrapping paper and ribbons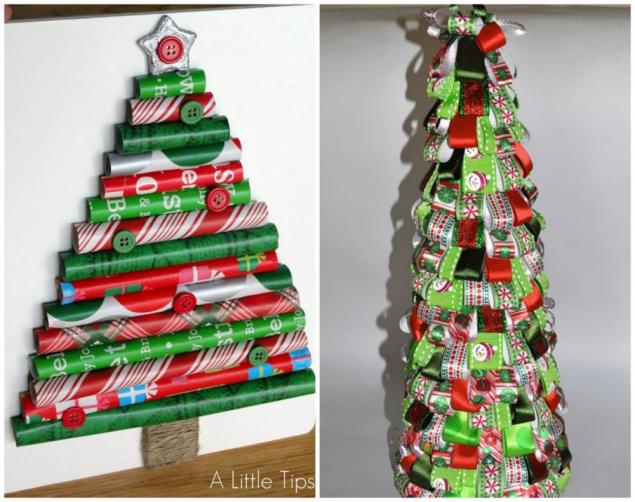 Don't know what to do with the remnants of wrapping paper? Do not rush to dispose of them for these cute Christmas trees.
Christmas tree made of cardboard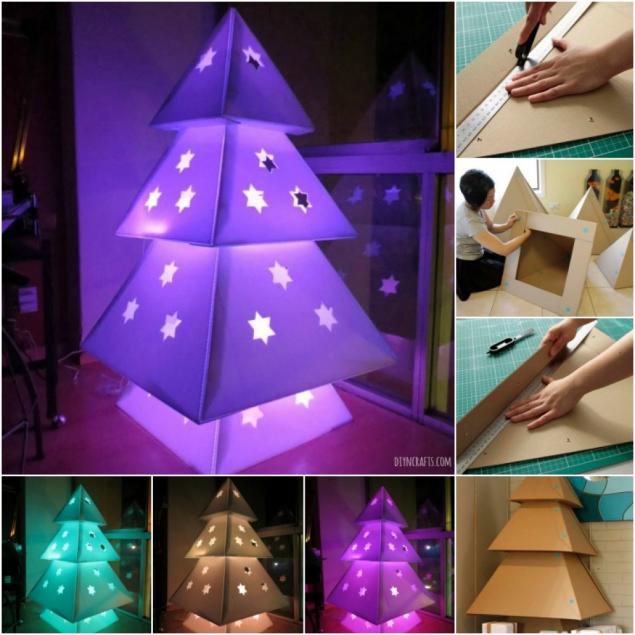 Coolest idea on implementation will have to sweat a little, but the result is definitely worth it. How to build this miracle of cardboard boxes, see here.
Photos on the preview livemaster.ru
See also
15 ideas for creative Christmas trees
20 ideas for Christmas tree
via www.adme.ru/tvorchestvo-dizajn/takie-raznye-elki-599905/