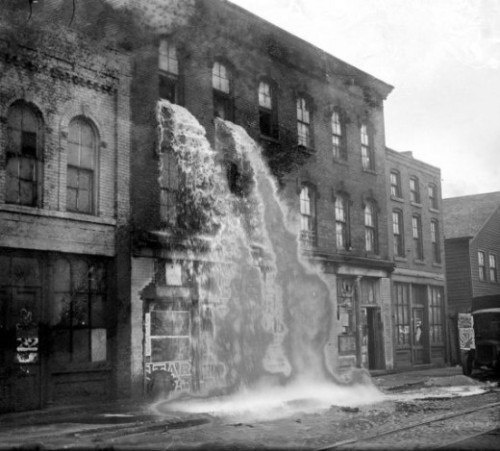 Do you think that what is happening in the picture?
What is pouring out of the window?
(Hint: it's not a fire, the action takes place in the US in 1919)
During the "dry law" the police discovered an underground workshop. In a state of fear "tsehoviki" quickly decided to merge all of the product out. Right out of the window.