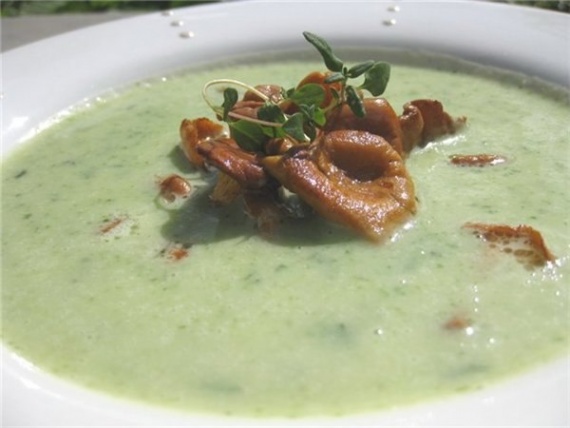 Ingredients:
Serves 4
500 gr.tsukkini
2 tablespoons vegetable oil
1 l. vegetable broth
2st. minced fresh tarragon
1 tbsp. chopped fresh thyme (or 1/4 tsp. dried)
4 tablespoons cream
salt, pepper
1 tbsp butter
100 gr. chanterelle  
Preparation:
Zucchini cut into slices and lightly fry in vegetable oil. Pour the broth and cook for 10 minutes. Make a puree of the soup with a blender, add cream, tarragon and thyme. Season with salt and pepper.
Chanterelles fry in butter and salt. Put in a soup, garnish with greens.