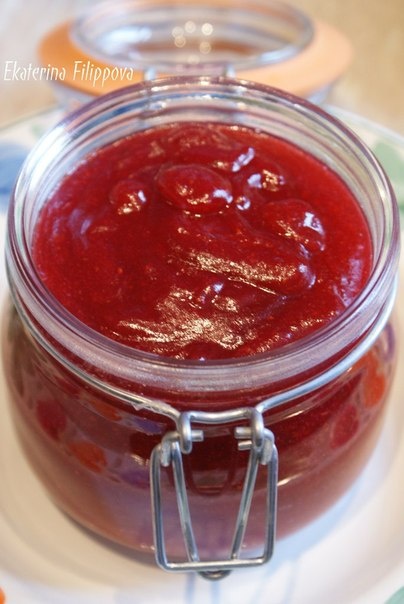 Composition:
cranberries - 300 g
apples - 300 g (already peeled)
sugar - 300 g
fresh thyme - 3 pcs (3-4 sprigs)
Preparation:
Apple peel and remove the core. Cut into slices.
In a saucepan, mix the apples, cranberries and sugar. Leave on for 2-3 hours.
After 2-3 hours add the thyme.
Put on fire. Bring to a boil and simmer for 30 minutes stirring occasionally.
Cool 30 minutes. Remove thyme sprigs, apples and cranberries pyurirovat using a blender. Optionally, you can rub the mixture through a sieve or cheesecloth.
Put on fire, bring to a boil, stirring constantly, and cook until desired thickness. Pour into sterilized jars.
Bon Appetite!