Funny hack their own hands. Valentine's Day.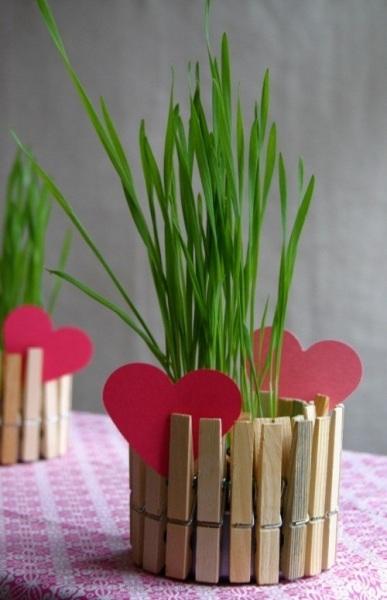 Surely, many of you have meditated on the theme of "what to give" and "how to decorate." And it wants to do all that is original and not all known, massively publicized and bored to tears ways.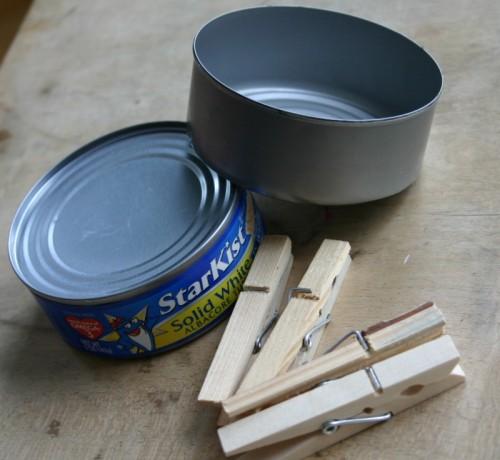 To implement his plan, you do not even have to make any purchases, because these stylish and witty flower pots and candle holders can be made from clothespins ... and "exhaust" its direct function of cans!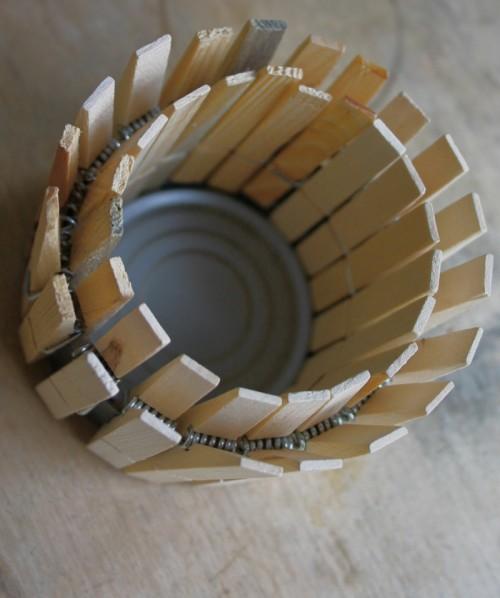 Small candles, colored paper and onions (!) Add an image that can not fail to bring a smile and warm emotions in the second half of your guests or a fun party in honor of the bright romantic holiday.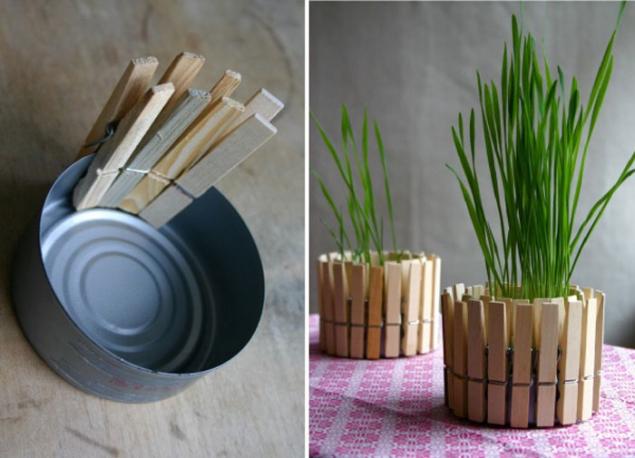 Needless to say how much more different interpretations of this charming invention can tell you imagination and a good mood! Moreover, that such a creative «hand-made» will certainly be an additional reason for jokes.