I think many will see their loved ones, what are the signs of conduct inherent in patients with schizophrenia.
Hi all. My name is Maxim, I live in Saint-Petersburg, I am 25 years old, and I suffer a simple form of schizophrenia. Such a bad diagnosis to me put in the beginning of 2011. At this time I lived in Moscow. And now I'd like to tell you about how my very ordinary, unremarkable day. In this post we will thoroughly examine what constitutes the life of a schizophrenic by the example of my day on 11 October 2012.
By the way, here's the drugs I prescribed (combination of antipsychotics and SSRIs). But I do not accept them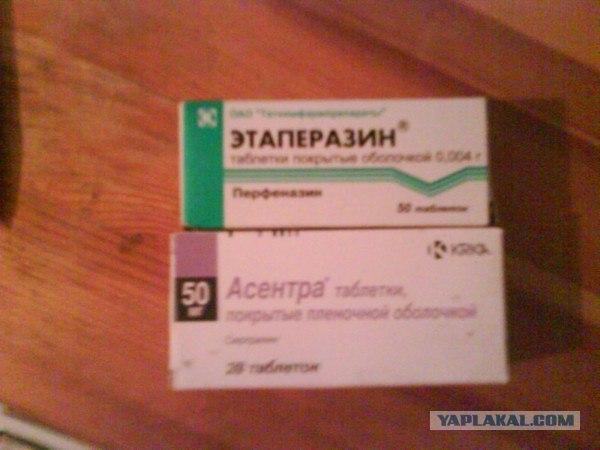 Before I proceed to the narrative probably makes sense to outline what exactly the aforesaid way the illness manifests itself in man. So. In my case it is a complete and comprehensive social disintegration and exclusion, the inability to communicate with society, fear of sounds, words, and individual letters and numbers, a combination which I always notice in the rooms of houses, cars, apartments, advertising billboards, and just around town. I am also convinced that all these signals belong to me personally, and should have a direct impact on my life. I always think that there is something it's not; and, conversely, there is the fact that there are actually, even if I see it with my own eyes.
In addition, I suffer from ideational automatism, that is not able to control the flow of thoughts and associations in my head, as well as the structure of their logic. This is above my personality and completely controls me and my life. At the same time, contrary to popular belief, the intelligence in schizophrenia does not suffer. That's why I have the opportunity to share their experiences with you. In schizophrenia the impact is applied primarily on personality and thinking. And the whole immense extent of how badly damaged my personality, you will be able to contemplate based on one of my day. So let's get started.
The beginning of the day can be identified only provisionally. Let it be at this time: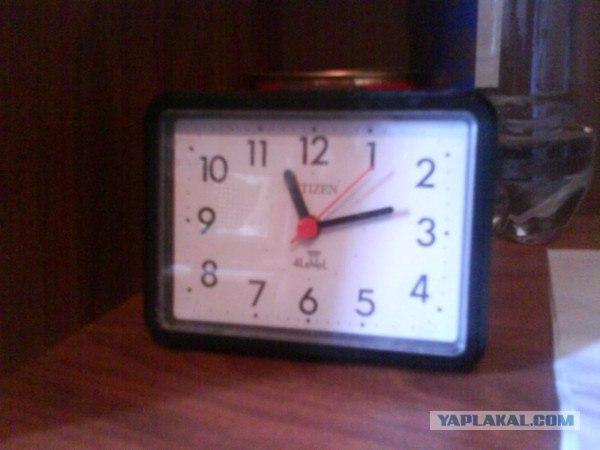 In fact, I can hardly sleep, I have insomnia, terrible suffering about the very fact of the presence in this world and Wake from sleep. That is time to sleep I sleep, but always at different times. Sometimes even in my dreams I'm seeing things. My bed now looks like this: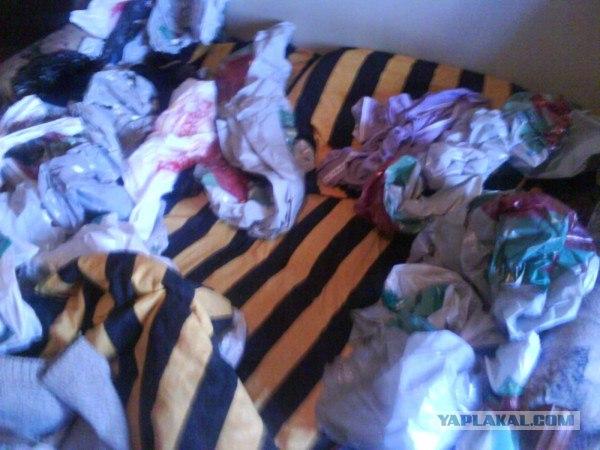 Yes, your eyes are not deceiving you. I do sleep on plastic bags, carefully delivered me from the store. They had already accumulated very much, and my elbows in my sleep and then stick to it.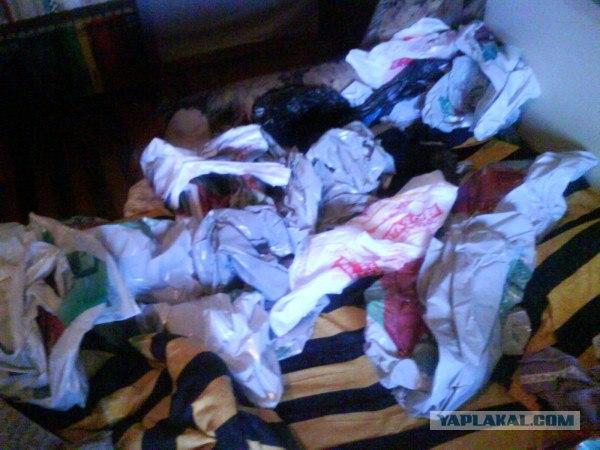 On the floor — bags of things I brought when I got back from Moscow (I lived there for 14 months). They are not dismantled since December of last year right in the middle of my room.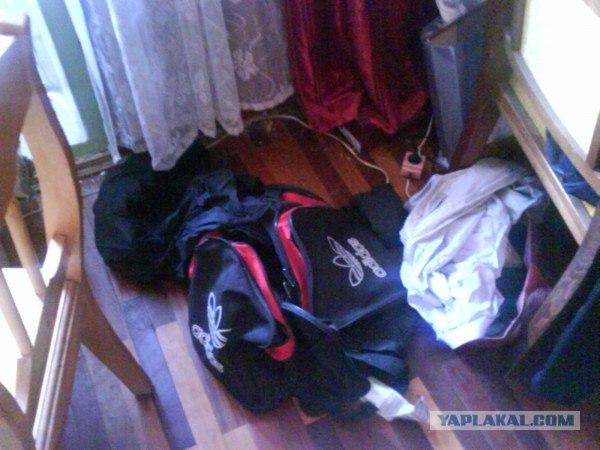 Sit down at the computer Desk. Bottom — empty bottle of beer. When I have the money, try brutally to drink every day. The only way it makes me feel better. At such moments I can't stop thinking about what is lost to society, and that my life essentially ended. I'm all forgotten and useless. But money runs out, the drinks too, and the pain and suffering I'm starting to climb the walls:
By the way, about money. My main problem in life — not schizophrenia. The worst part is the grinding poverty that has plagued me since early childhood. I grew up in a deprived family money, I have almost no food and very poorly dressed. It continues to this day. Prime example — my socks. When they wear out, the heel becomes black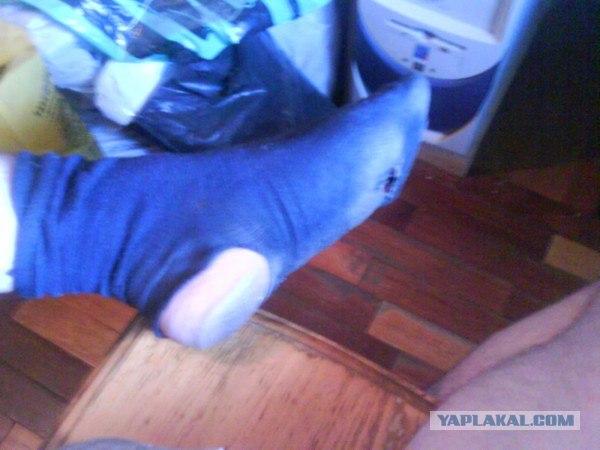 And here I am. What a face, isn't it?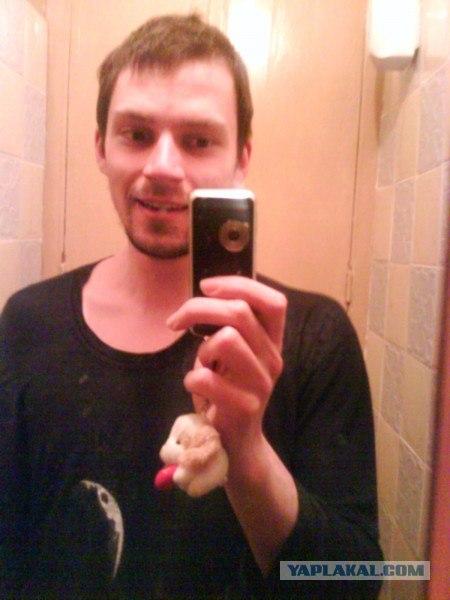 By the way, you are very lucky in the fact that sitting at the monitors, you don't feel disgusting smell. The fact that I have long ceased to look after themselves, brush teeth, wash and change linen. I'm at the bottom of life.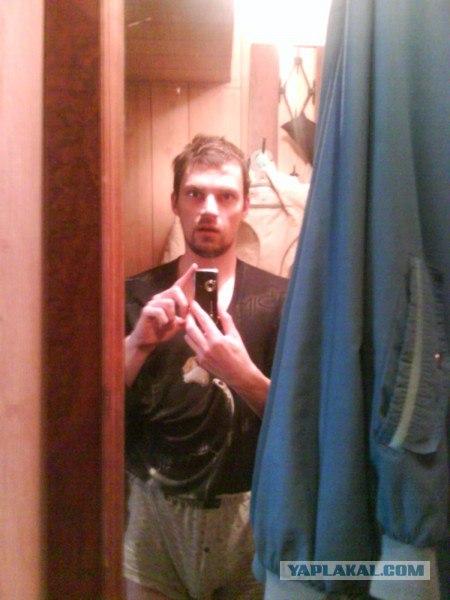 I come in contact to just once again pointless to poke at the different links:
Boring. Insanely boring. But life goes on, and I did not die. You can dispel the boredom and go outside for a smoke. Cigarettes are very helpful in such cases. I do like Smoking: it's nice, and it relieves anxiety. But cigarettes remained a little.
Puffed last. Experience the buzz. But at the same time is something even a few minutes of your time.
Nothing to do at all. I might take another photo: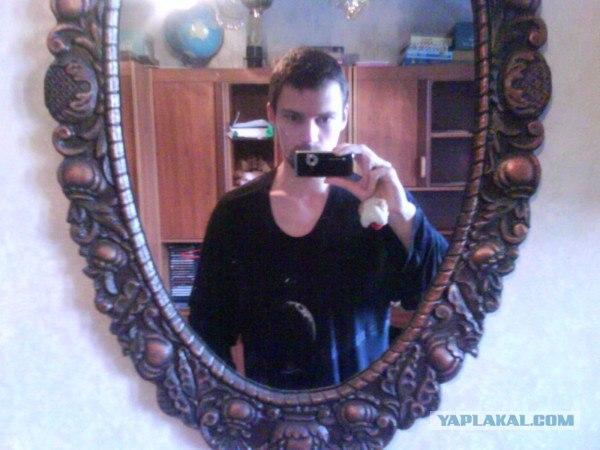 Go to sleep again. I hope that this time will be better. So how to sleep at night failed for lack of money for alcohol.
Wake up. Good idea:
However, even sleep, feel a terrible depression, heaviness in all organs and unbearable fatigue. From the world, from life and from this ill-fated swine swamp in which I'm fated. Every night I watch something once upon a time was my former glory. For example, nostalgic for the photos that I captured along with Arkady Dvorkovich during our business meeting: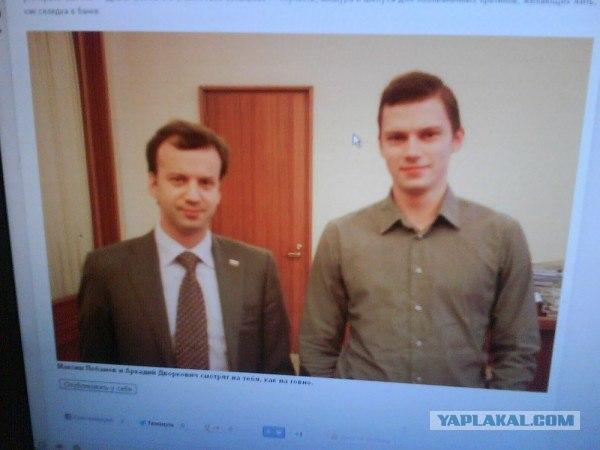 Read column of their own creation in fashion magazines. The picture on the right as it suggests, it will all end: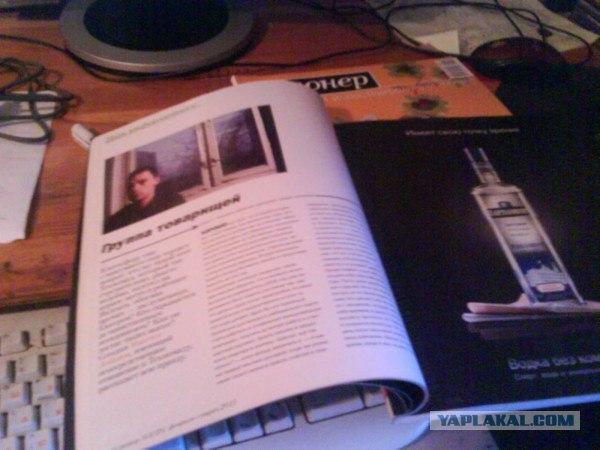 Yes, I used to have a life. Was a success or at least its visibility. Decided to revise the "Requiem for a dream". The film is just exactly describing my fate. To have a dream, but in the end to be at the bottom. Of all the characters I most resemble Sara Goldfarb, a lonely old woman, mother of the main character Harold, who received an invitation to the show. And since her whole life up to this point was defective and unbearable (like mine), the idea of going to this show for her was dominant. She tried to get into his old beautiful dress, but realizing that too much added weight from the time of blossoming youth, Sarah has resorted to therapy weight loss based on products containing amphetamines. The dose increases, but Sarah does not notice, as in life, she has absolutely nothing, in addition to realizing a single dream — to get on a TV show together with her beloved son Harold. But the invitation turns out to be false, the days of waiting go one by one, painfully stretched; and in the end she ends up living in the state of vegetable in a mental hospital. Pictured below is Marion, one of the heroines of the film, too, sank to the bottom with the others: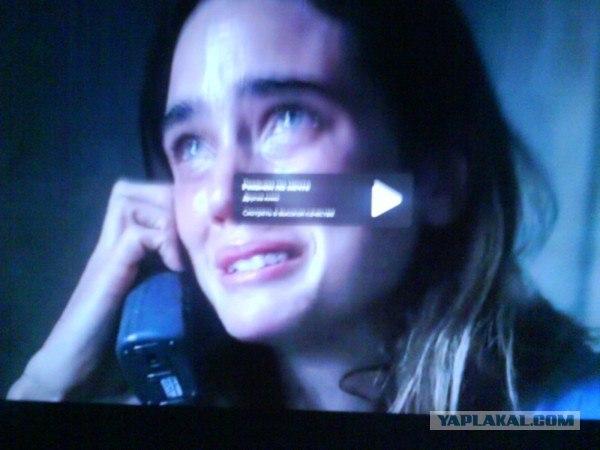 Came evening, and I never ate. In General, food in my childhood, very tight. Do not feed in any practical way. When you have money, I am happy to eat at McDonald's — a real celebration of the soul. Tasty and satisfying. When I was in Moscow and was engaged in politics, even a few times in my life to afford a visit to the sushi bar, and sometimes ordered takeout. But it was only a fleeting glimpse of happiness in the gray unbearable rut of poverty and misery.
Money is almost no, and I probably would prefer not to leave the house. But since I'm supposed to write a post, I decided to go at least for cigarettes. They, hopefully, get enough money. Going to the street. Dress. These are my shoes for 8 000, a reminder of happier times: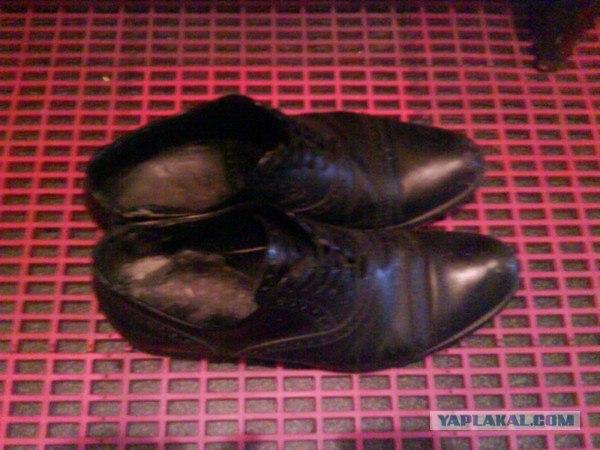 The only normal shoes I have ever had in my life. Before "daddy" bought me only the cheapest stuff that was falling apart, leaked and caused the smiles of others. Impoverished childhood. And these shoes (pictured) I'm wearing for two years in both summer and winter. They are already pretty worn out, but I probably will not.
I leave the house: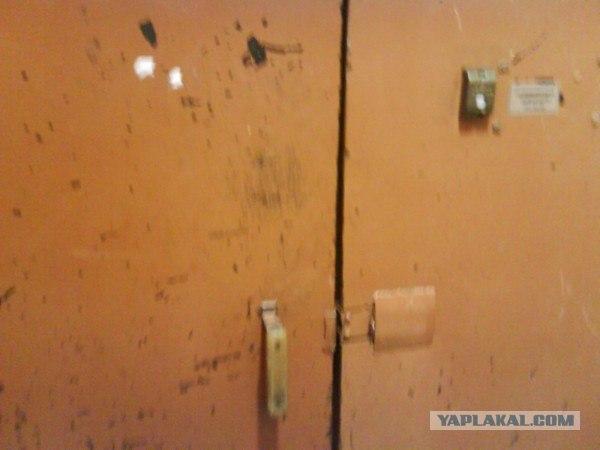 Walking. And here is the store: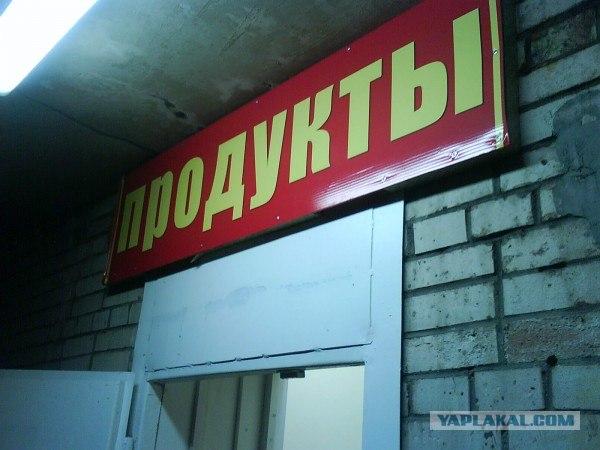 Barely scrape on cigarettes and return home.
Well, the moment of truth. Food. I eat only once a day, sometimes less. More food simply is not and never was in my house. This is dinner:
Tasteless steamed vegetables, a piece of stale bread, broken in two (my destiny), a glass of water. All, you are no potatoes, pasta, meat, salads, dessert, tea and other delicacies. And then, even this miserable mess of Gigi — no more than once a day. All my life I have less nutrients. Still dreaming, only that at least sometimes satisfying meal.
Well, so ends my day.
©lobanovmaksim
And I'd add. And much of our life differs from the life of a sick person? How big is the difference between us and them. How many of us steps up to them? No one is safe...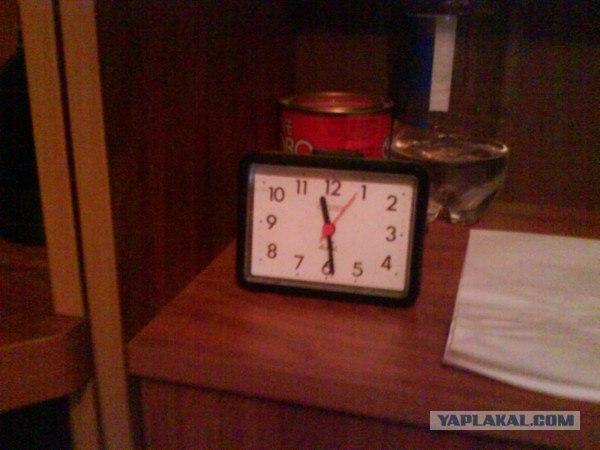 Maybe tablets to buy in?