1. Write what you want to achieve as written.
Most importantly, do it sincerely, and Express all the words that come to mind (heart, soul).
2. Pause slightly, for 10-15 minutes, during which be sure to take a break, change activity.3. Re-read written – you just want it?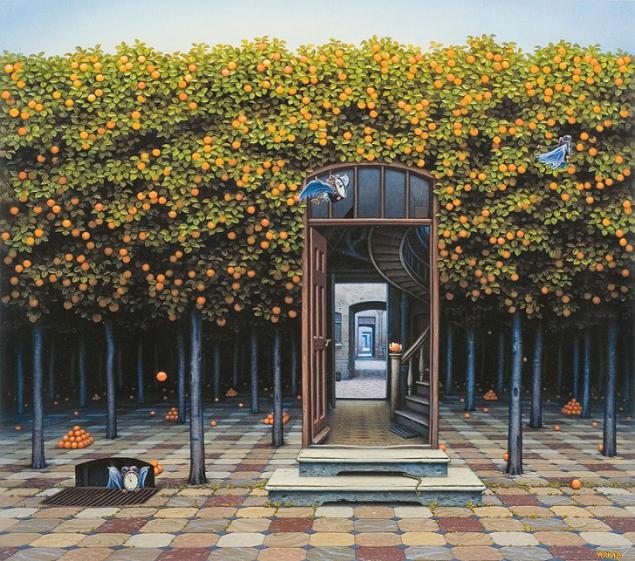 So that you are ready to work hard for achieving your desires?
What percent of 100 do you want to implement your desire?
4. Now go directly to the formulation of goals for future work.
Express your wish in positive words (WITHOUT the "not" or other way of denial).
To live WITHOUT change, NO change – wording,
To be faithful (faithful) is one of the correct wording.
5. Write it in present tense
I lead a healthy lifestyle.


I successfully pass the interview for the post XXX


I rest in the Altai. I travel in Sweden


During each step of restating your desire into achievable your goal, check your feelings: you still want that wish? You want to start to implement it?
6. Narrow down your goal.
Imagine how her implementation will look like in detail, what events you want to see (what do you want to participate, feel and hear) in the process of achieving the goal.
... I hear the sound of the alarm clock and Wake up easily. Turn off the alarm, stretch, and stand up. We approach the window, look in it and enjoy the early morning, space and silence. I say to myself, "who early rises, to that God gives luck" and go to shower...
... I arrive at work before their employees. I went into the office, remove and clean coat, sit down at Desk, Refine the plan, which was in the evening. Take the hardest task and focus on work...
... When you come my colleagues, I will gladly switch to communicate with them, rewarding yourself for the excellent work a small break...
I repeat: specifics, specifics and specifics.
Imagine how looks the space around you, what smells, what sounds are heard, what you feel, and maybe what's the flavor of the process of execution of your dreams.
It may even be that at this stage you will be faced with the fact that great idea you have, of course, is. Want XXX, you said sincerely, and here is how it looks and feels, is lived in reality, do you have any vague impressions, or virtually no, or gleaned from films, broadcasts and books.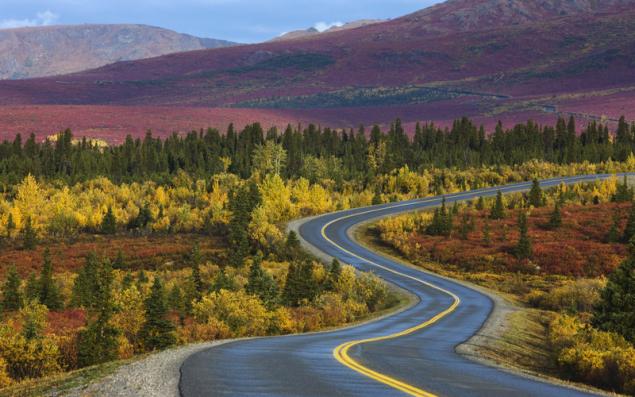 It's time to take a little break and to explore the specific details of your desire and dreams.
The simpler the goal, the less time and effort you spend on its implementation.
Want to wash the dishes, and she was clean!!! – sounding in the first step, the sixth has been transformed into – I buy and install a dishwasher...
Led to the questions: what size, brand, cost, where to put, how to connect etc.
If you do not have sufficient information, you are less likely to receive the best solution for you.
Of course, if you set yourself a serious goal in life largely determines what direction it will take years and years of your life, and to think and study the issue will have serious.
Surprisingly, the selection of home appliances or car, many people are more responsible than the choice of work, housing and life partner.
Their main argument sounds like "it is impossible to take everything into account!".
True. But why this observation is Australasia conclusion: "then I'll act without thinking, stupid, maybe you are lucky" — the mystery of all times and peoples.
So, you concretize your goal, imagine in detail the story of its achievement and implementation. See, feel, hear, smell and enjoy the taste...
If you understand that ideas are realistic about what you want, you have no, or little, focus on search and retrieval of information, and refinement details its goal.
7. Use the rule of "Anti – IT!".
Your goal should be articulated as achievable through your actions and your efforts.
I ask her out
I pass the selection and do This Project
I... do, act, agree with the other people and get their assistance, participation in exchange for something useful and interesting to them.
Incorrect options:
Have him call me!
Want to win the lottery a lot of money!
8. Define the scope, boundaries your goal.
Where, when and with whom you want to realize its goal.
Where, when, with whom – you do NOT want to realize its goal.
I buy bright and spacious two-bedroom apartment in the city center.
Error – in the absence of clarification – what is the city.
9. What do you lose from what you have now when you reach your goal? Whether your desire is worth it?
For example, the birth of even the most long-awaited and desired child will mean: much less time for his mom and dad for many years, additional regular expenses in the family budget, changing the status of the family (there were a couple of adults, each of which could take care of himself, and then they become three (or a little more if born bliznet), and one of them is small, in need of attention and resources of the family) changing relationships with family, issues with professional construction materi...
10. What you will get as a result of carrying out your wishes and what you will do with the results of your actions?
Perhaps having a relationship with Lena K., will, what do you want to raise your self-esteem, and Lena K. you do not even need. And now you have on the agenda is the question: how can I leave loving you, thanks to your efforts, a woman?
Getting a certain position, a challenging project, you may be surprised to find that the pros of your position – you do not even encouraging, cons and difficulties take much more time and effort than you can afford, and just so eco-friendly out of the situation you can't.
The output from the consequences of carrying out your wishes, you proved unnecessary, unwanted, unaffordable also requires a significant investment, not only external but also internal.
11. Now fold the three-dimensional image of your dreams-goals in a short succinct phrase
describing your goal, and your actions (the process of achieving it) and check your attitude to your new team - the program to achieve the goal.
3 hours every day I communicate with different girls, women and find your favorite
12. A few notes:
*Current needs
desire
the intention
planning conscious
action successful
the achievement of the goal (=wish fulfillment=satisfaction of urgent needs) — ) pleasure (satisfaction, respect, pride, joy, happiness) + experience of successful fulfillment, successful, happy, unique (their own) life
So it looks like the overall scheme to achieve any of your dreams.
Focus on several purposes, two or three as a maximum. Achieve them, then move on to the next.If at some point there was doubt "and I need it ..."?
Please note that is causing your doubts? What is the difficulty, which drew off your energy?
Once you have it, this blatant difficulty or complexity find, find a way to deal with it or around it.
Turn in a separate task and decide.
Then proceed to realize his purpose in life.
Or, you find out that you wanted not what you wished! And something that was only part of the desired – is your dream. Then, poyasnaya, specify what you want and achieve your goals. published  
P. S. And remember, just changing your mind — together we change the world! ©
Source: vk.com/probusies?w=wall-26302102_8310